Happily ever after begins with a wedding or honeymoon in Belize. With a reputation for romance quickly growing among young trend-setters, the azure sea found here coupled with pristine sands, lush jungle and mystic Maya temples all serve to create a gloriously exotic celebration destination. And, the sultry tropical weather, affordable luxuries and warm hospitality of the Belizean people make this a perfect setting to host any type of wedding gala – from extravagant or intimate to exciting or tranquil.
Belize offers a wide array of locations that will be the highlight of your special day. Most hotel properties offer wedding and honeymoon packages complete with hotel suites, a wedding coordinator, minister, cake, flowers and an authentic Belizean setting focused on meeting your every desire.
You can choose a traditional affair, which typically features a Belizean dinner menu including ceviche and rice and beans. Garifuna drums and indigenous flowers are also a wonderful addition that works to provide a completely authentic Caribbean experience. A less-customary style chosen by more adventuresome brides and grooms-to-be is what Belizean dive operators refer to as "wedding bubbly." During this celebration, couples take the plunge under the sea to tie the knot with dive operators who offer certification for the entire wedding party!
Regardless of the style of the affair, you can rest assured that Belize will provide an ideal environment for kicking off your shoes and unwinding among the sandy shores and luxurious sunshine.
The 13 Best Honeymoon Resorts in Belize
---
About Belize
Average Cost of a One Week Belize Honeymoon
Planning a honeymoon in Belize can be a memorable and romantic experience. Belize offers stunning natural beauty, adventurous activities, and a mix of relaxation options. Here's a general breakdown of the average cost of a one-week honeymoon in Belize, including airfare, accommodations, and daily expenses:
Airfare
Airfare costs can vary significantly based on your departure location and the time of booking. On average, international round-trip flights to Belize from the United States or Europe can cost between $400 to $1,200 per person. It's advisable to book your flights well in advance to secure the best deals. Consider using fare comparison websites and flexible travel dates to find the most affordable options.
Accommodations
Belize offers a wide range of accommodation options, from luxury resorts to budget-friendly hostels. The cost of accommodations can vary greatly based on your preferences.
On average, for a comfortable mid-range hotel or boutique resort, you can expect to pay around $150 to $250 per night. For a more luxurious experience, prices can range from $250 to $500 or more per night.
A one-week stay would cost approximately $1,050 to $3,500 for accommodations, depending on your choices.
Daily Expenses
Daily expenses will depend on your activities, dining preferences, and shopping habits. On average, you can expect to spend around $100 to $150 per day per person.
Here's a rough breakdown of daily expenses:
Food: Dining in local restaurants or street stalls can be more budget-friendly, costing around $10 to $20 per meal. Fine dining options can be more expensive.
Activities: Excursions like snorkeling, scuba diving, jungle tours, and zip-lining can range from $50 to $150 per person, depending on the activity.
Transportation: Local transportation costs, like taxis and water taxis between islands, can add up to around $20 to $40 per day.
Miscellaneous: Budget for additional expenses like souvenirs, entrance fees to attractions, and any spa treatments or special experiences you'd like to enjoy.
Average Total Cost
Here's a rough estimate of the total cost for a one-week honeymoon in Belize for a couple:
Airfare (per person): $400 – $1,200

Accommodations: $1,050 – $3,500

Daily Expenses (per person): $700 – $1,050
Total for a couple: $2,150 – $5,750
Keep in mind that these are rough estimates, and actual costs can vary based on your choices and preferences. Be sure to research and plan ahead to find the best deals and make the most of your Belize honeymoon experience. Additionally, consider purchasing travel insurance to protect your investment in case of unexpected circumstances.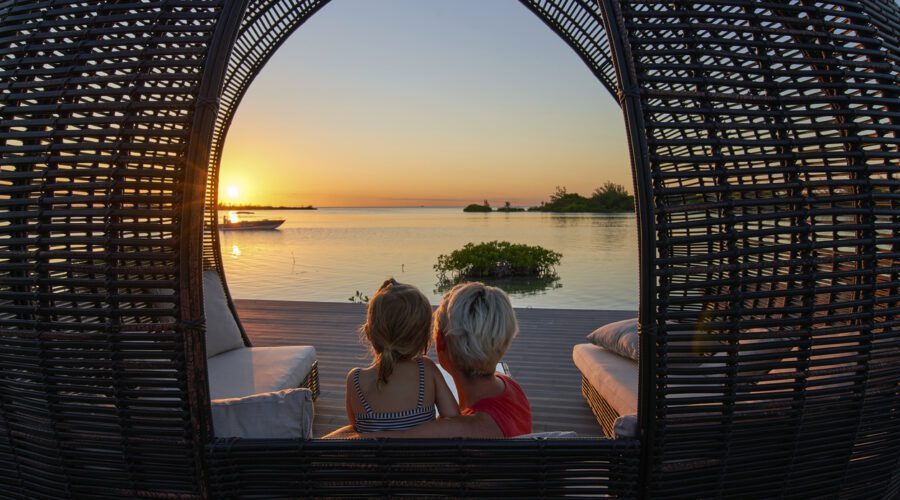 Best Time to Visit Belize
The best time to visit Belize for your honeymoon depends on your preferences for weather, activities, and budget. Belize has two main seasons: the dry season and the rainy season. Here's a breakdown to help you decide:
Dry Season (November to mid-April): This is considered the best time to visit Belize for most travelers, including honeymooners. The weather is typically dry and pleasant with plenty of sunshine. The temperatures are comfortable, ranging from the mid-70s to mid-80s Fahrenheit (24-30°C). This is also the peak tourist season, so you can expect higher prices for accommodations and activities. However, the dry season offers ideal conditions for outdoor adventures, beach relaxation, and water activities like snorkeling and diving.
Rainy Season (mid-April to October): While the rainy season in Belize can bring occasional heavy showers and tropical storms, it also has its advantages. This is the time when the landscape is lush and green, and the crowds are smaller. Prices for accommodations and activities are generally lower during this period. If you don't mind occasional rain and want a more budget-friendly honeymoon with a quieter atmosphere, this could be a good option. Just keep in mind that some inland roads and activities may be affected by heavy rain.
Shoulder Season (May and early November): These months can be a compromise between the dry and rainy seasons. May is still part of the dry season, while early November marks the transition to the dry season. You may find relatively good weather and fewer crowds during these times, making them suitable for a honeymoon.
Ultimately, the best time for your Belize honeymoon depends on your priorities. If you want guaranteed good weather and don't mind the higher prices and crowds, the dry season is your best bet. However, if you prefer a more budget-friendly and tranquil experience, consider the shoulder season or the early part of the rainy season.
Also, be sure to check for any specific events or festivals that might coincide with your travel dates, as they can add unique cultural experiences to your honeymoon.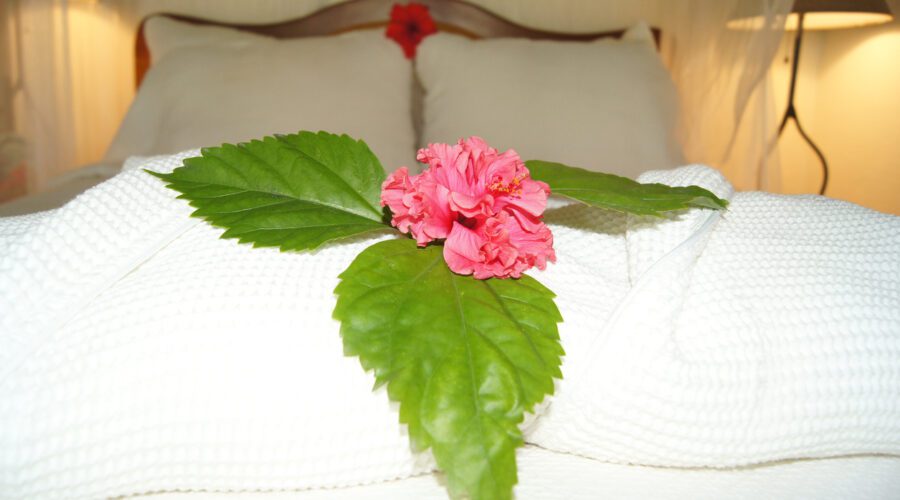 About Honeymooning in Belize
Honeymooning in Belize can be a fantastic and romantic experience, and it's helpful to understand some key aspects of the culture, currency, and cuisine to make the most of your trip:
Culture
Diverse Population: Belize boasts a diverse cultural landscape with influences from indigenous Maya, Afro-Caribbean, Mestizo, and Garifuna communities, as well as British and Hispanic heritage. This diversity is reflected in the country's music, dance, and art.
Language: English is the official language of Belize, making it easy for English-speaking travelers to communicate. However, you'll also hear a mix of Creole, Spanish, Maya languages, and Garifuna spoken, especially in more remote areas.
Hospitality: Belizeans are known for their warm and friendly hospitality. You'll likely encounter a welcoming and relaxed atmosphere throughout your stay.
Currency
Belizean Dollar (BZD): The official currency of Belize is the Belizean Dollar (BZD). It's helpful to have some cash on hand for small purchases and in case you visit areas with limited access to ATMs. Major credit cards are widely accepted in hotels and restaurants in tourist areas.
Currency Exchange: It's a good idea to exchange some currency upon arrival at the airport or use ATMs in larger towns and cities for the most favorable exchange rates.
Cuisine
Diverse Flavors: Belizean cuisine is a delightful fusion of Caribbean, Central American, and Creole influences. You'll find an array of flavorful dishes featuring ingredients like seafood, coconut, rice and beans, plantains, and local spices.
Must-Try Dishes: Don't miss trying dishes like "rice and beans" (coconut rice with stewed beans), "fry jacks" (fried dough), "conch ceviche," and "jerk chicken." Fresh seafood is abundant, and you can enjoy dishes like grilled lobster and snapper.
Street Food: Explore local food stands and markets for authentic Belizean street food experiences. You can savor items like tamales, panades (fried corn pockets), and garnaches (tortillas topped with beans, cheese, and salsa).
Belizean Rum: Belize produces its own rum, which is often used in cocktails like the "Panty Ripper" (rum mixed with coconut cream and pineapple juice). Trying Belizean rum can be a delightful part of your culinary adventure.Remember to be adventurous with your taste buds and explore the local flavors during your honeymoon in Belize. The country's diverse culture and cuisine offer a unique and unforgettable experience for couples seeking romance and adventure in a tropical paradise.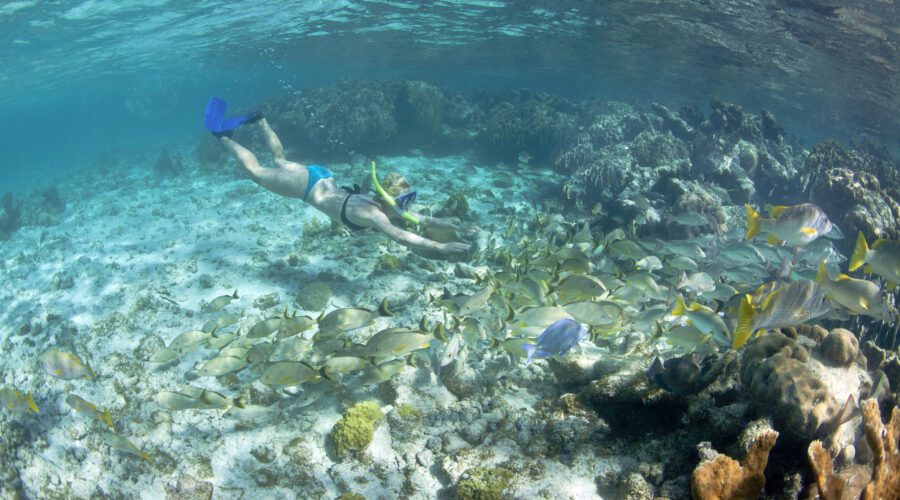 Best Activities for a Belize Honeymoon
Belize offers a wide range of romantic and adventurous activities for honeymooners. Here are some of the best activities to consider during your Belize honeymoon:
Explore Mayan Ruins: Visit ancient Mayan ruins such as Xunantunich, Caracol, or Altun Ha. These archaeological sites provide a glimpse into Belize's rich history and offer beautiful backdrops for memorable photos.
Snorkeling and Diving: Belize is famous for its barrier reef, a UNESCO World Heritage Site, and the Blue Hole, a renowned diving spot. Explore colorful coral reefs, swim with nurse sharks and rays, and discover an underwater world teeming with marine life.
Island Hopping: Spend time on the idyllic islands of Belize, like Ambergris Caye and Caye Caulker. Enjoy snorkeling, beachcombing, and relaxing by the clear Caribbean waters.
Cave Tubing: Float through underground river caves in Belize's lush rainforests. This unique adventure offers a mix of nature, adventure, and relaxation.
Zip-Lining and Canopy Tours: Get an adrenaline rush by zip-lining through the rainforest canopy. Many tours combine zip-lining with other activities like rappelling and hiking.
Wildlife Encounters: Belize is home to diverse wildlife. Explore places like the Belize Zoo or embark on a jungle tour to spot howler monkeys, jaguars, toucans, and other exotic animals.
Hiking and Nature Walks: Hike through national parks and nature reserves to experience Belize's pristine wilderness. Trails vary in difficulty, so you can choose one that suits your fitness level.
Bird Watching: Belize is a birdwatcher's paradise, with over 500 species of birds. Consider a guided birding tour to spot toucans, parrots, and other colorful avian species.
River Cruises and Kayaking: Glide along serene rivers and lagoons while enjoying the lush surroundings. Look out for manatees, crocodiles, and various bird species.
Romantic Sunset Cruises: Enjoy a romantic evening on a sunset cruise along the coastline. Many tours offer dinner and drinks, making it a perfect choice for a special evening.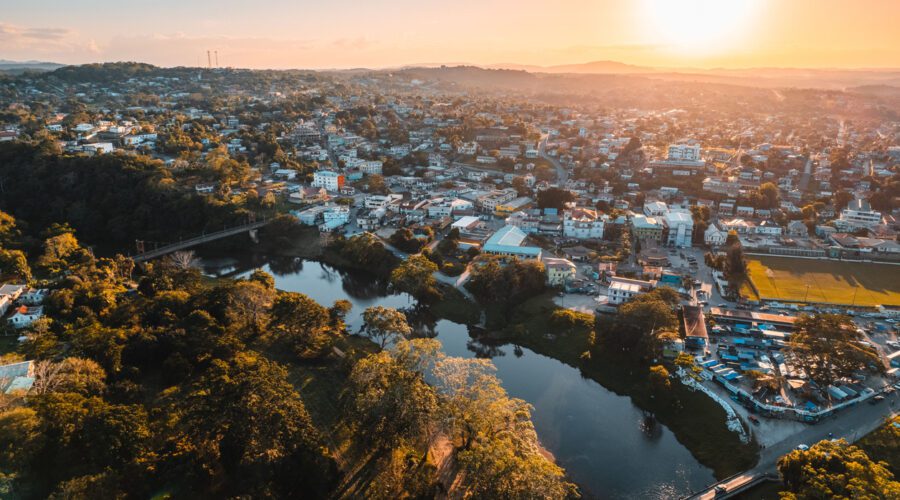 Weather in Belize
Belize experiences different wet and dry seasons due to its tropical environment. Here is a general description of the climate, albeit the weather can vary somewhat depending on the location within the nation:

Temperature: Belize is known for its warm and sunny weather, particularly during the dry season, which typically runs from November to April. During this time, you can expect plenty of sunshine and warm temperatures, making it a popular destination for travelers seeking sun and warmth. Belize generally has warm to hot temperatures year-round. Average temperatures range from the high 70s to the high 80s Fahrenheit (25-32°C).
Trade Winds: Belize typically experiences trade winds that bring a cooling breeze to the coastal areas. These trade winds can make the weather feel comfortable, especially during the dry season.
Rainfall: Belize has a wet season that typically occurs from June to November. During this period, rainfall is more frequent, and humidity levels rise. The wet season can bring occasional heavy downpours and thunderstorms.
Whispering Waves: Belize has a stunning coastline along the Caribbean Sea, and you can expect to hear the soothing sounds of ocean waves lapping against the shore at many coastal locations. This makes it a popular destination for beachgoers and water enthusiasts.

Hurricane Season: Belize is in the Atlantic hurricane basin, and the hurricane season typically runs from June 1 to November 30. While not every part of Belize is affected by hurricanes every year, the country can be at risk of tropical storms and hurricanes during this season. It's essential to monitor weather forecasts and follow any advisories issued by local authorities if you plan to visit during this time.
Remember that weather conditions can vary from year to year, so it's crucial to check the latest weather forecasts and advisories when planning your trip to Belize for your honeymoon, especially during hurricane season.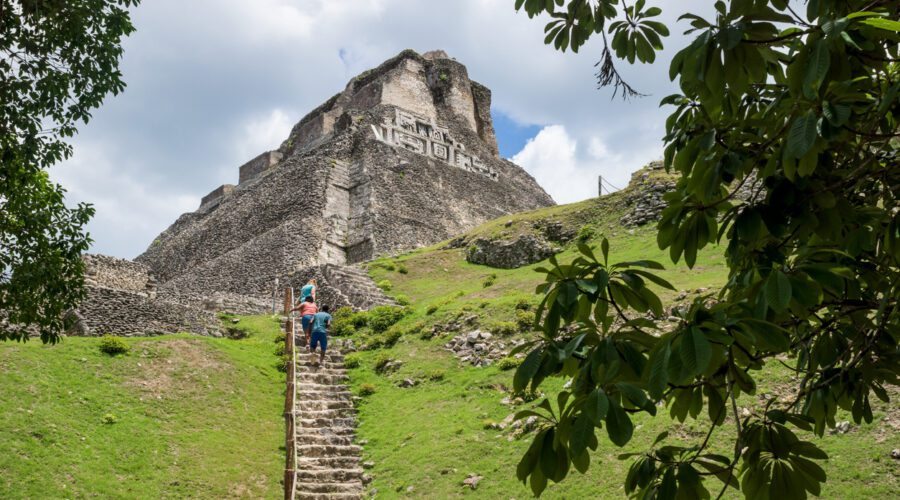 Is Belize Safe for a Honeymoon?
Belize can be a safe and romantic destination for a honeymoon, but like any travel destination, it's essential to take certain precautions to ensure your safety and enjoyment. Here are some factors to consider when planning a honeymoon in Belize:
Safety Precautions
Belize, like many tourist destinations, has areas that are safer than others. Popular tourist destinations such as Ambergris Caye, Caye Caulker, Placencia, and San Ignacio are generally considered safe for travelers.
Exercise common-sense safety precautions, such as safeguarding your belongings, avoiding poorly lit or isolated areas at night, and not displaying valuable items openly. Familiarize yourself with Belize's local customs and laws to ensure you respect the culture and adhere to the country's regulations.
Health Precautions 
Check with your healthcare provider for any necessary vaccinations or health precautions before traveling to Belize.
Be cautious about consuming local water or ice in some areas, and consider drinking bottled water instead. Also, consider purchasing comprehensive travel insurance that covers potential risks and unexpected events during your trip.
Weather Considerations
Be aware of the weather conditions during your travel dates, especially if you plan to visit during the hurricane season (June to November). Keep an eye on weather forecasts and follow local advice if a storm is approaching.
Activities and Excursions
Belize offers a wide range of romantic and adventurous activities for honeymooners, such as snorkeling, diving, exploring ancient Mayan ruins, and relaxing on beautiful beaches.
Choose reputable tour operators for excursions and water-based activities to ensure your safety.
Communication
Have a reliable means of communication, such as a local SIM card or a phone with international roaming, in case you need to contact emergency services or your accommodation.
Resorts and Accommodations:
Many resorts and accommodations in Belize cater to honeymooners, offering romantic packages and amenities. Research and read reviews to find the perfect place for your honeymoon.
Belize is known for its natural beauty, diverse landscapes, and unique experiences, making it an excellent choice for a honeymoon. By taking the necessary precautions and planning carefully, you can have a safe and memorable romantic getaway in Belize.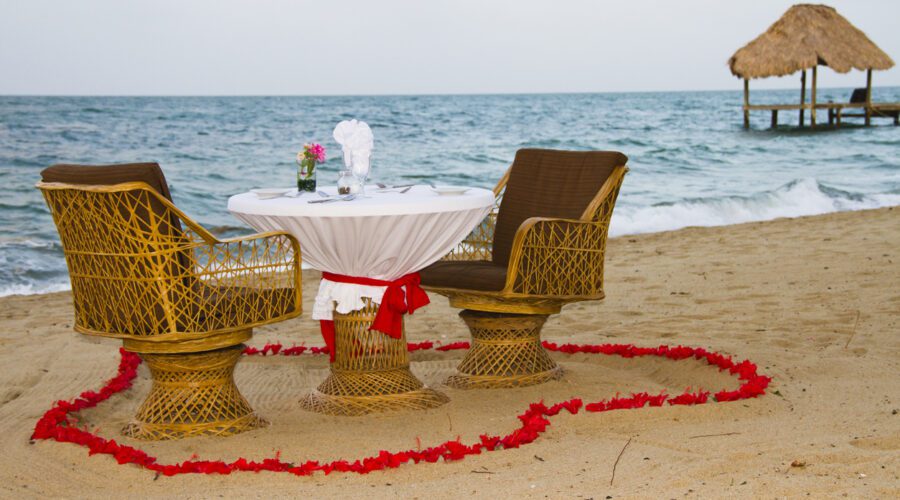 Most Romantic Spots in Belize
Belize offers numerous romantic destinations for a honeymoon, with its stunning natural beauty and intimate settings. Here are some of the most romantic locations in Belize for your honeymoon:
Ambergris Caye: This beautiful island is known for its pristine beaches, crystal-clear waters, and a laid-back atmosphere. You can explore the underwater world together through snorkeling or scuba diving in the Belize Barrier Reef, the second-largest coral reef system in the world. Enjoy romantic beachfront dinners and sunset cruises along the coast.
Caye Caulker: A smaller and quieter island compared to Ambergris Caye, Caye Caulker is perfect for honeymooners seeking a more relaxed and intimate atmosphere. You can unwind on the sandy beaches, take long walks, and enjoy fresh seafood at local restaurants.
Placencia: Located on the southern coast, Placencia is known for its beautiful beaches, charming villages, and the Placencia Peninsula. It's an ideal destination for couples who want a mix of relaxation and adventure. Explore the nearby Mayan ruins, go snorkeling in Silk Caye, or enjoy a tranquil sunset cruise on the Placencia Lagoon.
San Ignacio: If you and your partner are nature enthusiasts, San Ignacio, in the Cayo District, offers a romantic escape surrounded by lush rainforests and rich wildlife. Visit ancient Mayan ruins like Caracol or explore the Actun Tunichil Muknal cave together for a unique adventure.
Mountain Pine Ridge Forest Reserve: Stay in a romantic eco-lodge in the Mountain Pine Ridge Forest Reserve, which boasts waterfalls, natural pools, and hiking trails. You can enjoy private picnics by the waterfalls and stargazing at night.
Turtle Inn by Francis Ford Coppola: This luxury beachfront resort in Placencia, owned by the famous director Francis Ford Coppola, offers a secluded and romantic atmosphere. Enjoy the private villas, spa treatments, and fine dining at the resort's restaurant.
Lighthouse Reef Atoll: For adventurous couples, consider staying at a private island resort on the Lighthouse Reef Atoll. It's home to the famous Blue Hole, and you can experience world-class snorkeling and diving while enjoying the privacy and seclusion of an island escape.
Hopkins: This charming Garifuna village offers a quieter, more cultural experience. You can explore the local culture, take drumming lessons, and enjoy the local cuisine while still having access to beautiful beaches.
Remember to plan your activities and accommodations in advance, especially if you're traveling during peak tourist seasons, to ensure a memorable and romantic honeymoon experience in Belize.