As the snow melts away and springtime blossoms unfurl their petals, April becomes an enchanting month for newlyweds to celebrate their union. While there are countless destinations across the globe that boast their own unique allure, there are a select few that truly shine during this rejuvenating season. From the serene shores of Bali to the rich historical tapestries of Athens, this list promises to cater to every kind of romantic escapade. Whether you're dreaming of ambling along the canals of Amsterdam, relishing the serene beauty of Munnar, or immersing yourself in the dynamic pulse of Hong Kong, here's a curated collection of the top destinations that are perfect for an April honeymoon. Dive in, and let these enchanting locales inspire the first chapter of your lifelong journey together.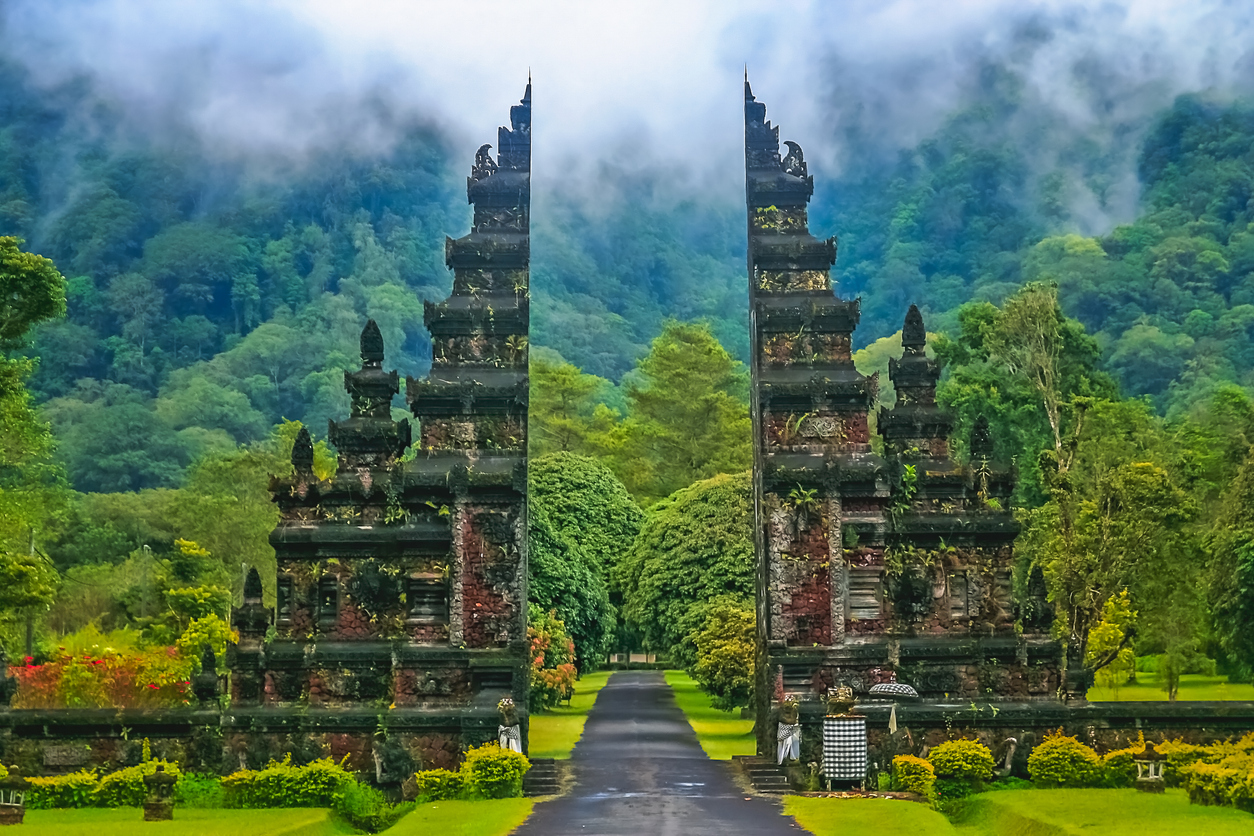 In Bali, April is t-shirt and shorts time. It's a month of superlatives, as in perfect water for swimming, luxury resorts for getting pampered, and glistening white-sand beaches. There couldn't be a better time for an exotic honeymoon. One point: It takes a day to reach the Indonesian island of Bali from the US.
The beachfront Seminyak Resort is surrounded by restaurants, bars, cocktail lounges, and boutiques. It has turned into a playground for the elite with its many activities, celebrated surfing, and sunsets. Never a dull moment here.
The resort knows how to cater for a wedding and can make all the arrangements for a wedding in their private chapel or the gazebo, both with an ocean view.
Couples should not miss a visit to the sacred Monkey Forest in Ubud, where the monkeys run free and people are on the lookout. Bali is also filled with 25 thermal hot springs which are the purest in the world and designed for relaxation. Couples can enjoy a stay at the springs or get a day pass.
---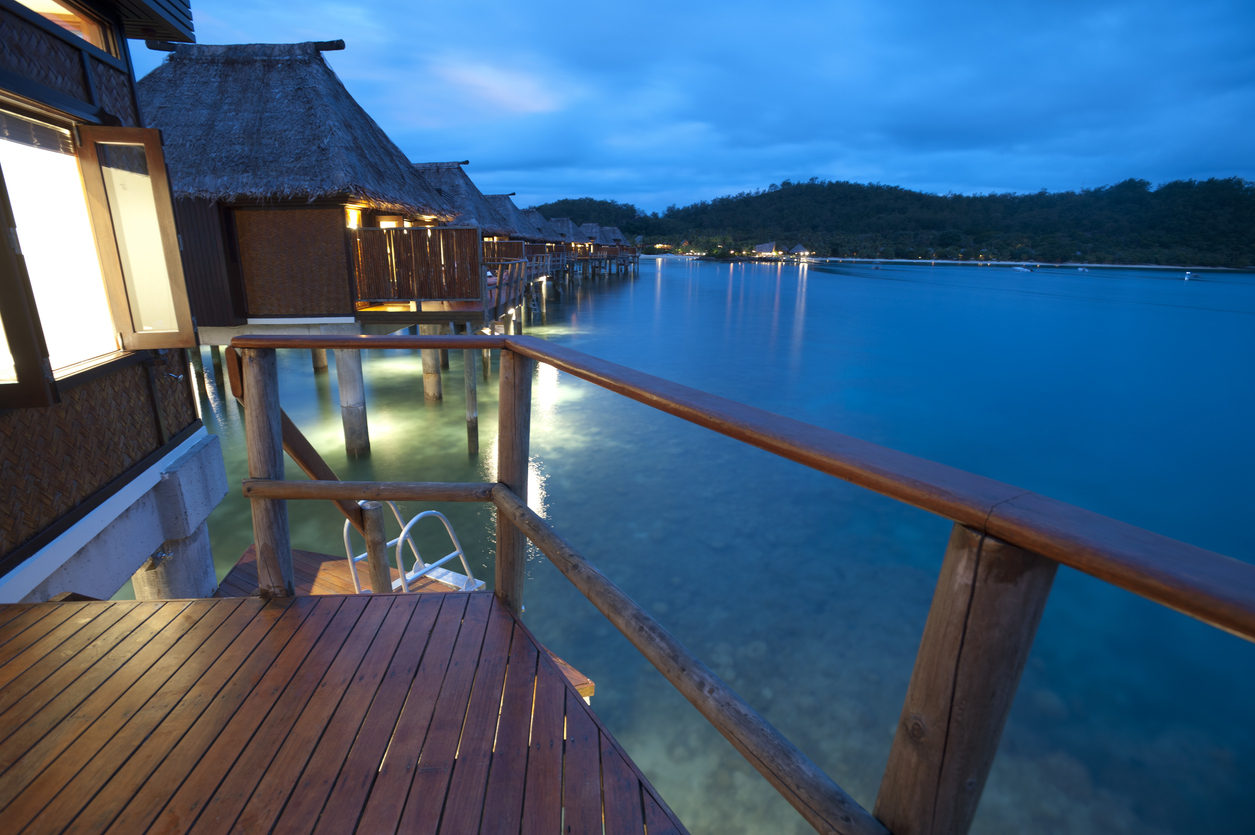 April is the end of the shoulder season and just before the beginning of the summer showers. Located in French Polynesia, the glamorous island of Bora Bora has attracted jet setters since the 1950s. Jennifer Aniston and Nicole Kidman honeymooned at this luxurious getaway, but visitors consider it more than worth it.
Bota Bora has stunning beaches, a twin-peaked volcano, and a lush green jungle. It is ideal for water adventures of all types, including snorkeling and diving.
Le Bora Bora is located across from the famed lagoon which is close to the mainland. The resort has over-the-water bungalows as well as private villas with pools nestled within the garden near the lagoon.
Guests at the La Bora Bora can choose between three restaurants and two bars. The rejuvenating spa has Vichy shower scrubs and couple's massages. Watersports include paddle boarding, canoeing, snorkeling, and kayaking.
Le Bora Bora has more than half a dozen fabulous wedding options. Click here for more details.
While on Bora Bora, couples can enjoy a 20-minute helicopter tour of this magnificent island, its picturesque lagoon, and its volcano, Mt. Otemanu. Excursion cruises can include whale-watching tours, sunset excursions, snorkeling tours, and more.
---
Athens, Greece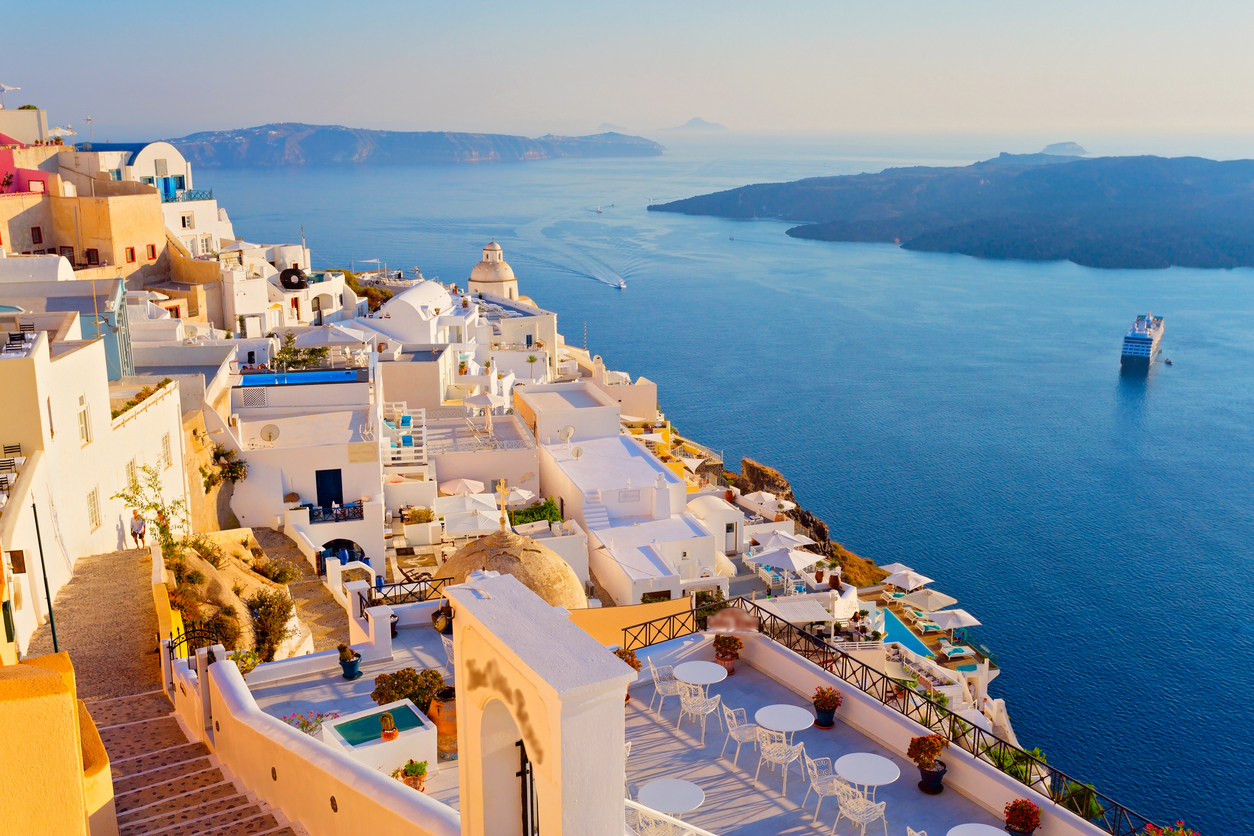 Athens for an April honeymoon is sunny and blooming with spring flowers – all that without the usual crowds. No lines at the Acropolis or at restaurants. Athens is a blend of history that includes the Parthenon and Acropolis alongside jazzy nightclubs and luxurious hotels. It is hard to go wrong here.
The King George Hotel surrounds its guests with luxury with views of the Acropolis. Its Tudor Hall Restaurant has won both the Greek Cuisine and the Toques d'Or award by Athinorama Magazine. The hotel also offers master wine classes every Thursday. A meal is only as good as its wine.
The feeling of luxury begins while strolling through the art-laden lobby and continues to the large, comfortable rooms and suites. The King George is close to any important venue in Athens.
Couples in Athens have many thrills to investigate. The old Plaka District is a historic area by the Acropolis with a plethora of shopping and dining. The Stavros Niarchos Foundation Cultural Center is a park offering concerts and outdoor movies, as well as many Athens festivals. Something is always happening here.
Visitors don't always think of Athens having beaches, but there are many accessible soft-sand beaches with clear, blue water. Many have changing rooms and bathrooms with loungers and umbrellas for rent.
For a romantic walk, couples can visit the National Garden of Athens, an escape from the city and the brainchild of former Queen Amalia in 1840, who personally devoted three hours each day to planting plants and 700 trees. Couples can explore the six lakes tucked within the garden and the extraordinary floor of a Roman villa which was discovered over a hundred years ago. Then, investigate Athens' famed structures such as the Temple of Athena, Hadrian's Library, and, of course, the Parthenon.
For a fabulous romantic evening, a VIP evening at the Bogart Club is a treat. This includes front of the queue entry as well as a designated hostess and concierge. Couples can enjoy a party here every night. The dress code should be neat and not too casual.
One of the best things to do in Athens in April is to check out the Acropolis, the famous citadel where the ancient Greeks conducted daily life. Walk through structures like the Parthenon, Hadrian's Library, the Propylaia, or the Temple of Athena Nike.
---
Munnar, India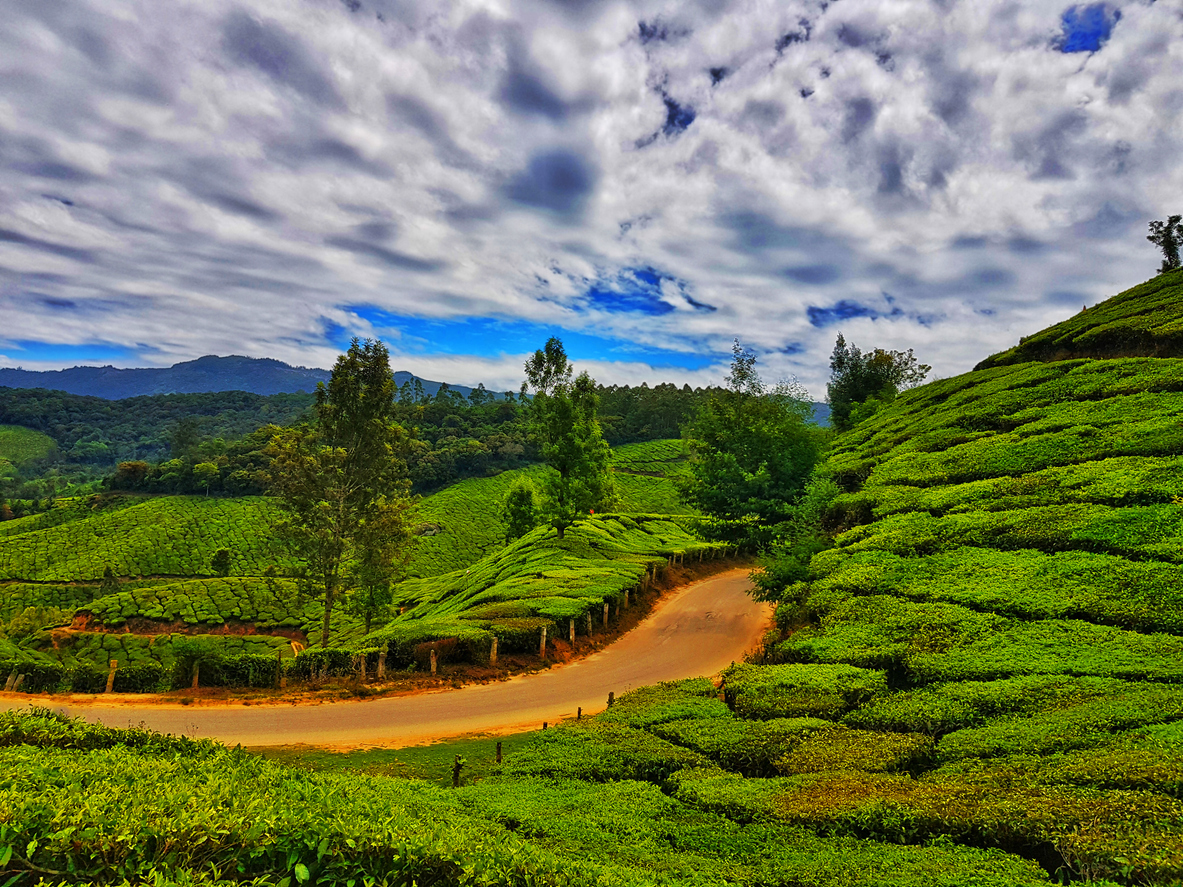 Munnar in April has ideal weather, neither cold nor hot. It is the perfect time for exploring its plantations, lakes, and hiking trails. Munnar is one of the more stunning locations in India.
Much of the Ambady Estate revolves around spices. Not surprising, since the resort is located within a cardamom plantation. Staying here means becoming a part of nature. The private accommodations consist of spacious cottages with gardens while the restaurant makes use of the available spices and conducts cooking classes in the use of spices.
While staying at the Ambady Estate, couples can explore the entire cardamom plantation, pick and process the spices, and observe the resident birds and wildlife. The Estate provides a five-hour tour of the sights of Munna or can arrange for a jeep safari through various plantations.
While in Munnar, the fabulous Lakkam Waterfalls are a must-see. The falls and immediate area are the essence of scenic beauty and romance.
---
Hong Kong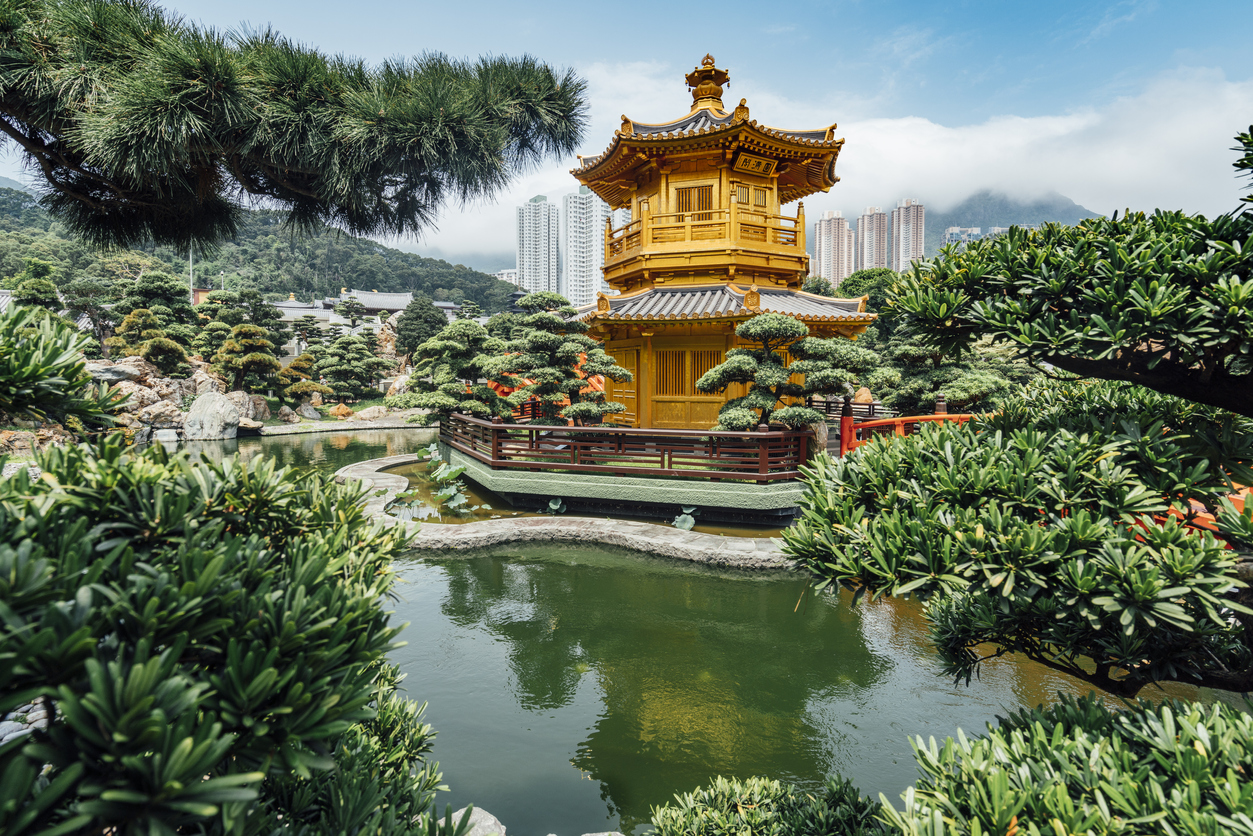 April in Hong Kong has comfortable weather which allows the trees to sprout and the flowers to bloom as if preparing to greet visitors. It is nestled between the South China Sea and lush mountains and is a diverse cultural blend of British, Japanese, and Vietnamese. Needless to say, the food here is difficult to equal.
On top of it all, the Ritz Carlton Hong Kong reaches 116 stories into the clouds above an upscale mall, providing breathtaking views from every room and Michelin-star cuisine in its six restaurants. The spa on the 116th floor overlooks the Harbor and offers soothing couples' therapy and massages.
For couples, a romantic stroll around the harbor is a must. After a nice, scenic walk, take a night cruise accompanied by an incredible light and sound performance. They can also catch a ferry to Macau for casinos, live performances, and more luxury activities.
The best way to experience one of the most stunning cities in the world is by helicopter tour. See Victoria Harbor and Hong Kong's beaches from above while sipping champagne.
Victoria Peak is one of Hong Kong's most famous destinations and is known for its stunning views. The peak can be reached via cable car, bus, or even a hike. Once the top has been reached, there is great dining and shopping. Professional photographers are prepared to take that Instagram-perfect selfie.
---
Amsterdam, Netherlands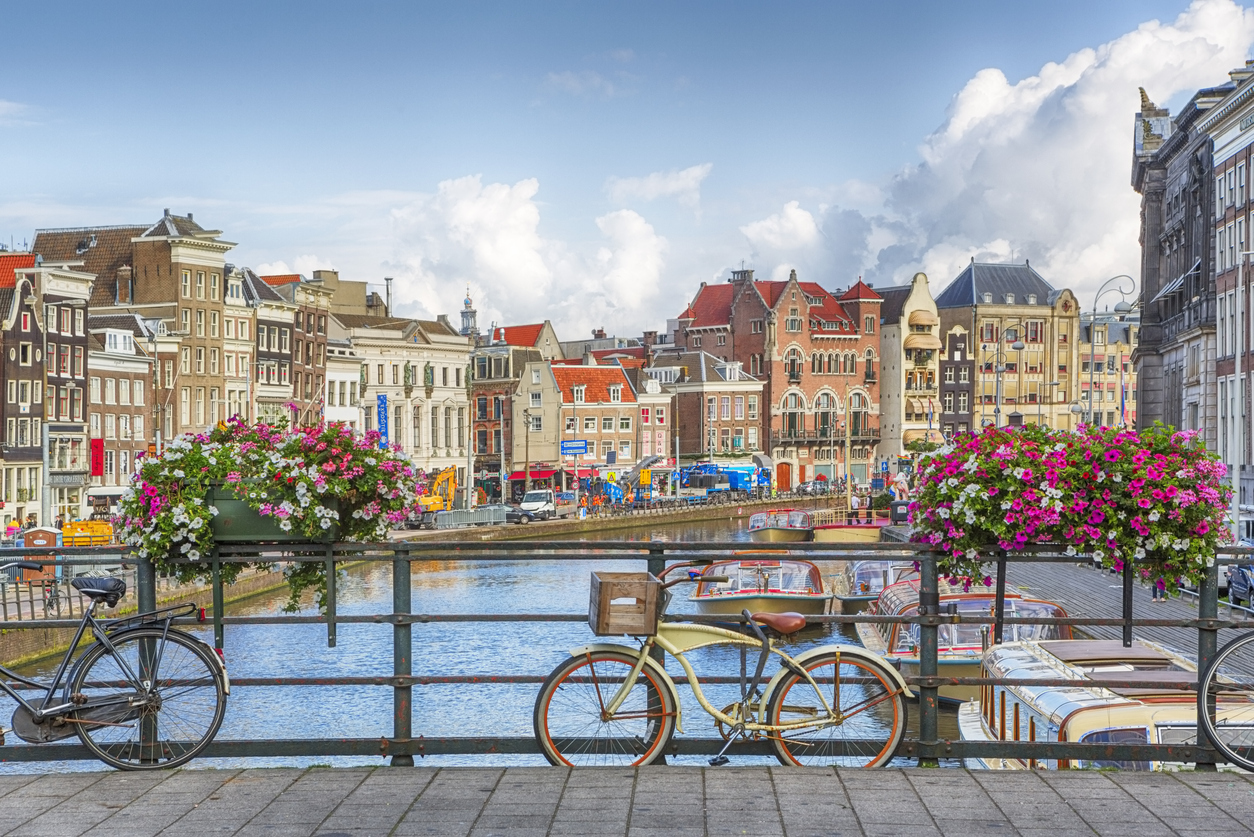 In April, Amsterdam wakes up from its winter chill, making it a great time to explore the canals and museums such as the Van Gogh Museum, Rijksmuseum, and the Ann Frank House. Even the infamous and legal Red Light District is fun to visit. The temperature is in the high 50s, so layering works well. April 27th is the day Amsterdam celebrates the King's Birthday with live boats cruising the waters, entertainment, and lots of treats.
The 5-star Waldorf Astoria Amsterdam is actually a combination of six 17th-century palaces. It is located in the city center, and they treat guests like royalty which includes Michelin-rated dining and an exclusive Guerlain Spa.
Even the Red Light District takes second place in the city's eruption of colorful tulips everywhere you look during the month. The parks are bursting with color, and it is a beautiful sight.
Amsterdam's 17th-century architecture is best enjoyed by taking a canal tour. Most of the tours offer cheese and wine.
The city is, of course, famed for its Heineken beer. Discover the Heineken Experience by taking a guided cruise through the city while enjoying two chilled Heinekens. If wine is your drink of choice, the yearly wine festival takes place during the last week in April.
---
Lake Tahoe is one of the country's most majestic destinations. Why visit in April? It's for couples who embrace snow as fervently as they embrace each other. They just can't let go of the stuff. While the lake won't have any more snow, the mountains will still be covered enough for a few more slides down the trails before the end of the skiing season, especially in South Lake Tahoe. Late-season snow storms are not uncommon in Lake Tahoe.
When not skiing, Lake Tahoe overflows with restaurants, lounges, and casinos. Or explore the many hiking trails.
The Diamond Peak Ski Resort is open through April. They offer skiing and snowboarding lessons, an unbelievable view of the lake, and uncrowded slopes during this time of year. The Hyatt Regency Lake Tahoe is the closest resort, and it has a spa and a casino.
---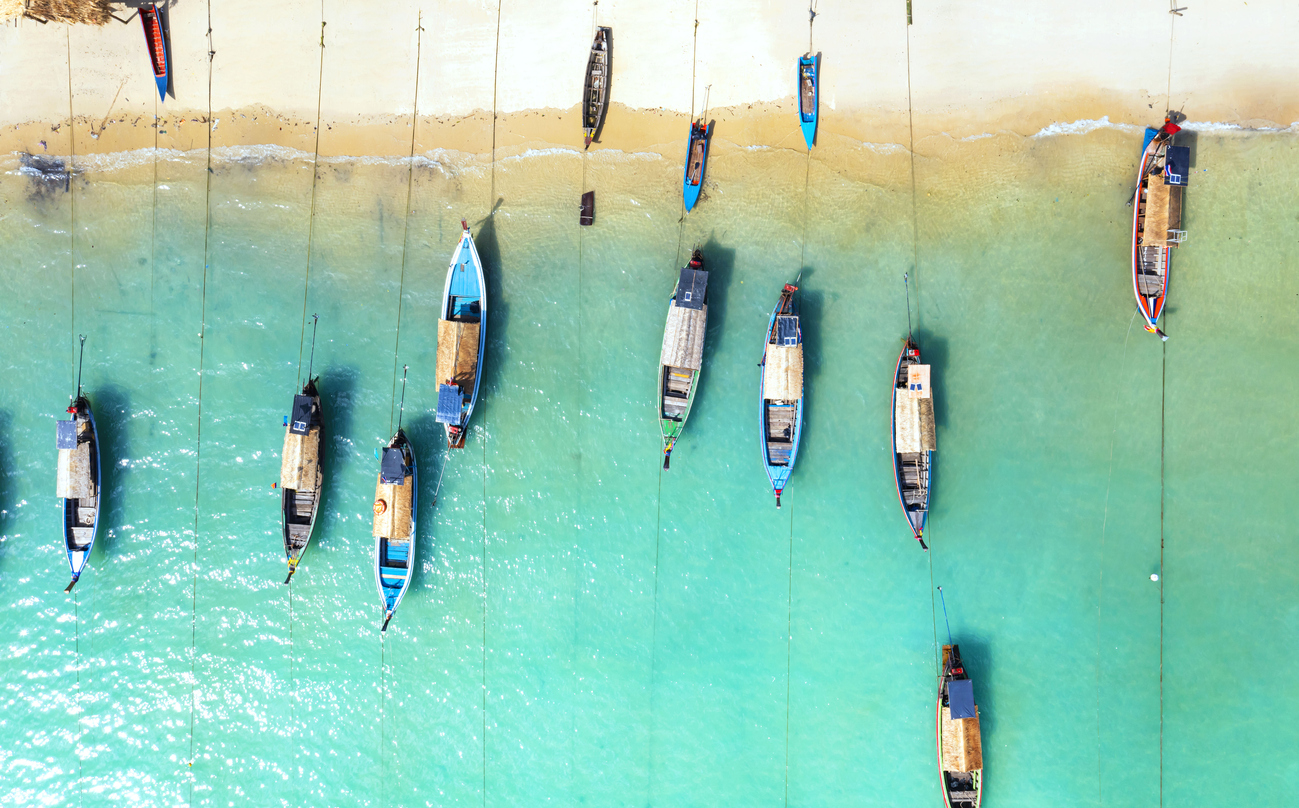 The Cayman Islands – there are three of them – situated in the Caribbean Sea are unbeatable at any time of the year. However, their pricey peak season lasts through mid-April. After that, it's one huge sales event, with some resorts discounting up to 50 percent. Their white sand beaches and snorkeling opportunities are one-of-a-kind.
One of the Cayman Islands' greatest claims to fame is its world-famous Seven Mile Beach on Grand Cayman Island. This beach has many resorts and any of them are highly recommended due to their optimal location. There are plenty of beach bars, so couples can celebrate their new wedding state with sand in their toes and a drink in their hand.
George Town is the capital city, and it is filled with art galleries, and even better, duty-free shopping.
In April, Queen Elizabeth II Botanic Park is in full bloom with its gorgeous orchids. It's a great park for a stroll, and you don't have to be royalty to pass through.
For some ambitious hiking, Cayman Brac Island offers forests and trails with a great view of the ocean. Its beach, Brac Reef Beach, is a prime diving, kayaking, and snorkeling beach.
---
Newport Beach, California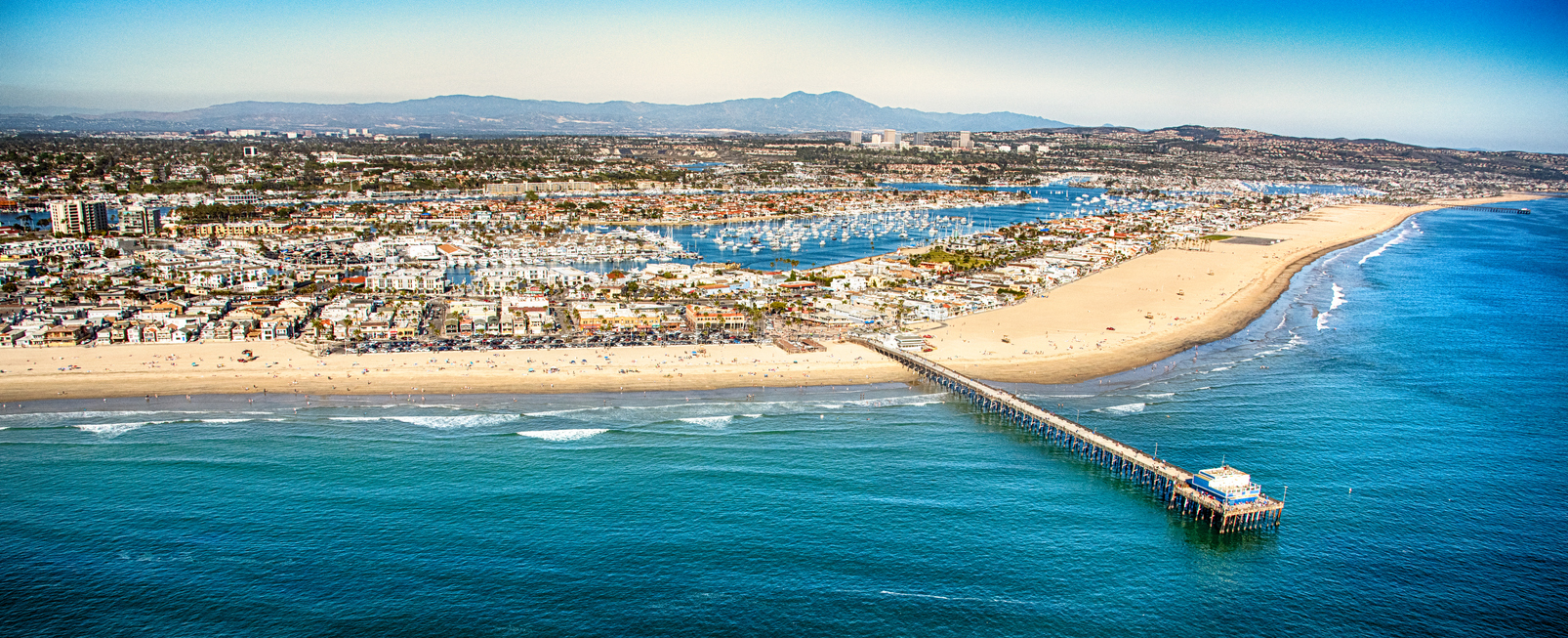 Newport Beach is a perfect paradise in April, with a temperature in the high 70s. Nothing but sunshine and hardly any rain. The surf waves can reach 30 feet, and it's still prime whale-watching season. Couples can take a two-hour-and-fifteen-minute luxury cruise with Newport Whales on their Catamaran Yacht and watch for whales and dolphins for an exciting annual event.
The Resort at Pelican Hill is the perfect oceanside retreat with its private bungalows and villas and a pool with private cabanas. There are also prime 36 holes of golfing available with a great view of the ocean. There are several world-class eateries. For guests utilizing the spa, Acqua Colonnades, in the form of saltwater soaking tubs, steam rooms, and saunas are available.
Few things are more enjoyable than a cruise, and Newport Beach is perfect. Cruise Newport Beach offers hour-long cruises past its waterfront such as Brunch cruises with champagne, sunset cruises with margaritas and snacks, and "Under the Stars" cruises.
For a genuine feeling of seclusion, couples can visit Pirates Cove Beach which is known for its caves. They used the Cove for the filming of Gilligan's Island.
---
Denver, Colorado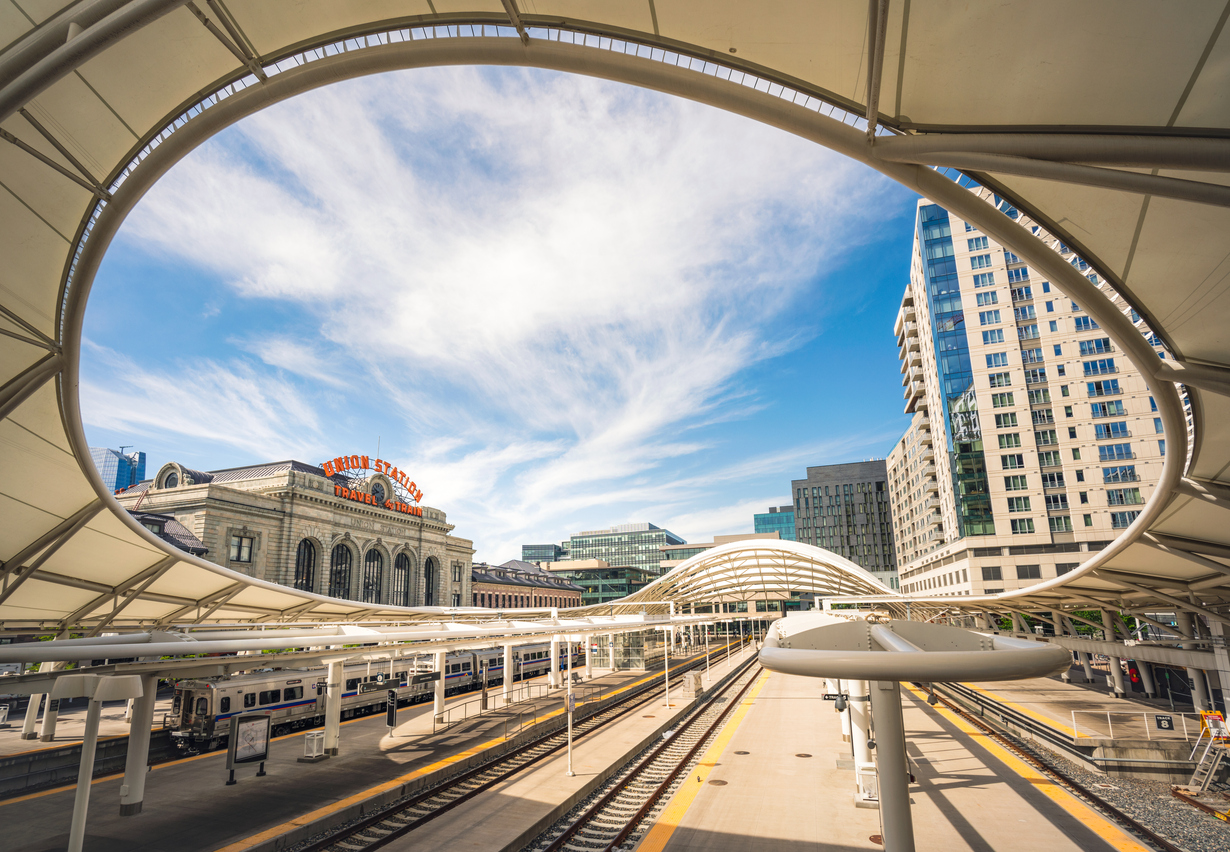 April shows off Denver at its best. The crowd does not arrive until May, as will the high summer prices. Activities are bustling at the 16th Street Mall and Larimer Square. It is warm enough to enjoy a concert at the fabulous Red Rocks Amphitheatre.
The 1,387-room Gaylord Rockies Resort is a few minutes outside of Denver with incomparable mountain views, five restaurants, a fine spa, and a year-round outdoor heated pool.
Denver is filled with romance. For couples starting, classes at the Cook Street School of Culinary Arts may be the perfect way to impress friends and family when they return home.
For a relaxing afternoon, the Denver Botanic Garden is a great place to stroll, cuddle, take a boat ride, and watch the sunset. Or enjoy Washington Park with its garden, lush greenery, and Smith Lake, which is known to draw plenty of lovers for the nightly sunsets.
The Balistreri Vineyards has regular wine tastings and a tour of the vineyard. The Spring Barrel Tasting Dinners in April is in its 24th year and will include the best fully aged vintages.
Or honeymooners can book a carriage ride with Irish Rose Draft and see the city while snuggling closely.
For a romantic date night, few venues beat Denver's Sunday Vinyl Restaurant, where the entertainment is provided by genuine vinyl records. Wednesday is Flight Night, where each flight includes five wines and snacks or a main dish.
---
Washington D.C.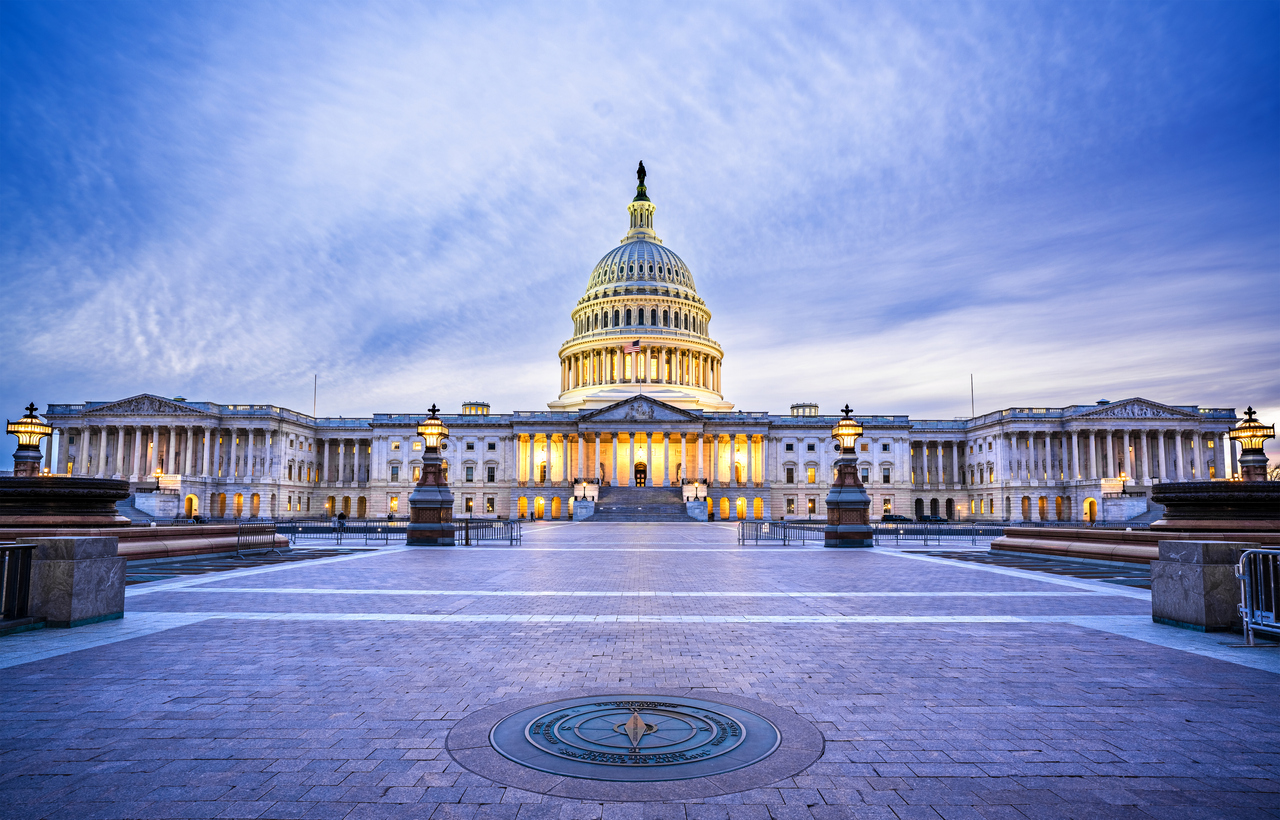 It's April, so welcome to glorious cherry blossom time in our nation's capital, where the temperature varies between the 70s and the 80s. Being in Washington provides the opportunity to explore the greatest museums and monuments in the U.S. Just imagining a stroll through the Smithsonian can be a thrill. Many of Washington's museums are free, so that will help keep down the cost.
The elegant Sofitel in Lafayette Square brings French luxury to the nation's capital. It is conveniently located close to the White House, the Smithsonian, and many fantastic restaurants. The rooms and suite are a combination of Art Deco and modern, and the in-house restaurant serves classic French cuisine.
To help couples get their bearings, Babylon Tours provides an introduction to some of the major sights during a single tour that includes the National Museum of American History, the Mall, Arlington National Cemetery, and the Air and Space Museum.
For a romantic date, visit Bar Charley and enjoy one of their 100 different cocktails by candlelight.
Washington isn't all about monuments. A stroll through Rock Creek Park brings nature back to Washington with its paths, trees, a brook, and wildlife – tranquility just steps away from politics. It's a haven among the capital's bustle and even has an equestrian trail.
---
Agra, India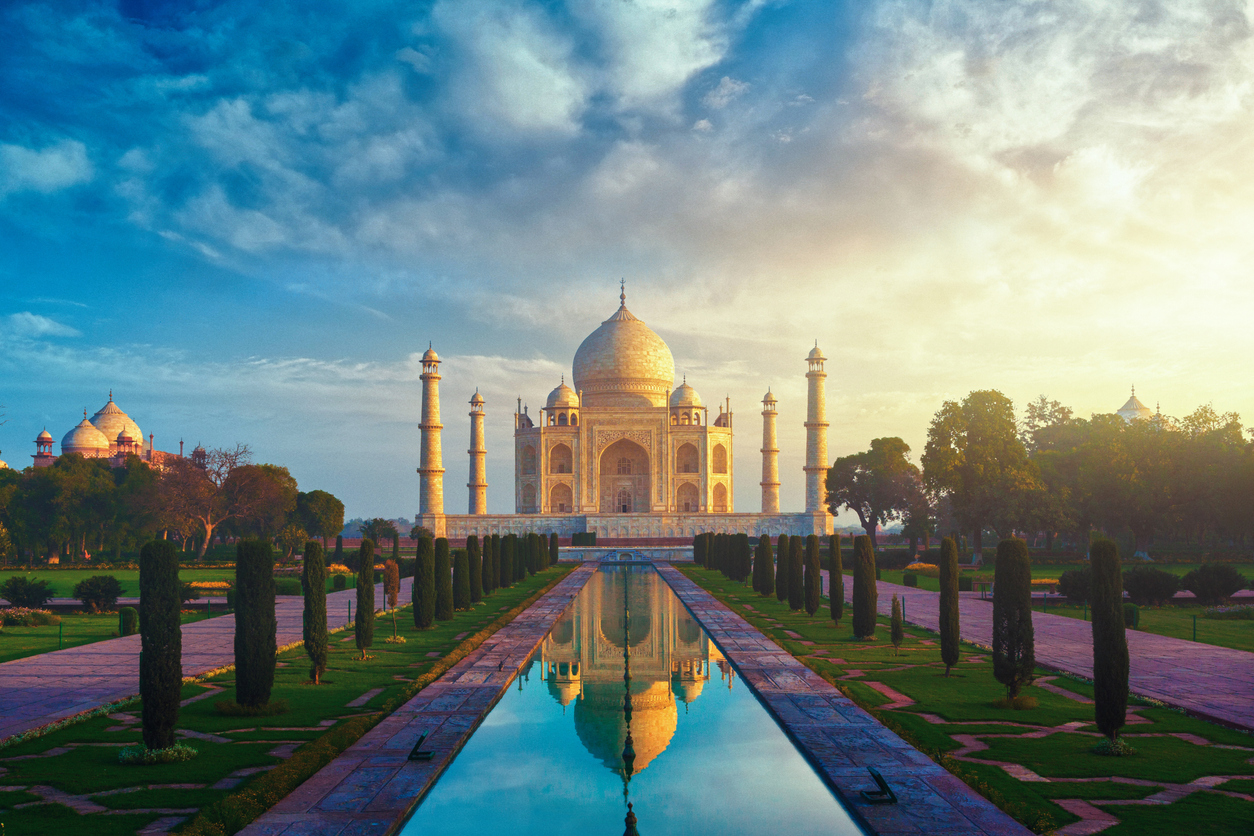 Agra, the marvelous city that built the Taj Mahal, one of the greatest monuments to love, gets quite hot in April. And it gets even hotter in May, so it is best to enjoy the sunshine in April while the temperatures are in their 90s.
The Oberoi Hotel is located only a few meters from the great Taj Mahal, which has been described as "poetry in marble." The rooms, suites, and dining all have unrestricted views of this monument. It is an unforgettable hotel in which to begin life as a couple. Oberoi very much caters to romance. Its "Dine Under the Stars" includes a delicious dinner under the stars served by a private butler, and the "Private Balcony Dining" is arranged on the couples' own, private balcony.
An interesting visit is to the 16th-century Agra Fort. The fort was turned into a palace, but the emperor who lived here ironically was imprisoned there. Made from red sandstone and pure marble, it is architecturally beautiful, especially the mighty throne room and the rooms for the many ladies who were never seen in public.
Agra has many glorious marble palaces to enjoy. It's what the city is all about. However, when it gets too hot, couples may long for a cooling spray in the local Dolphin Water Park with its slides, rain splash area, and eateries.
Agra is a picture-postcard city and should be enjoyed in a hot air balloon ride while floating above it all while sipping chilled champagne.
---
Madrid, Spain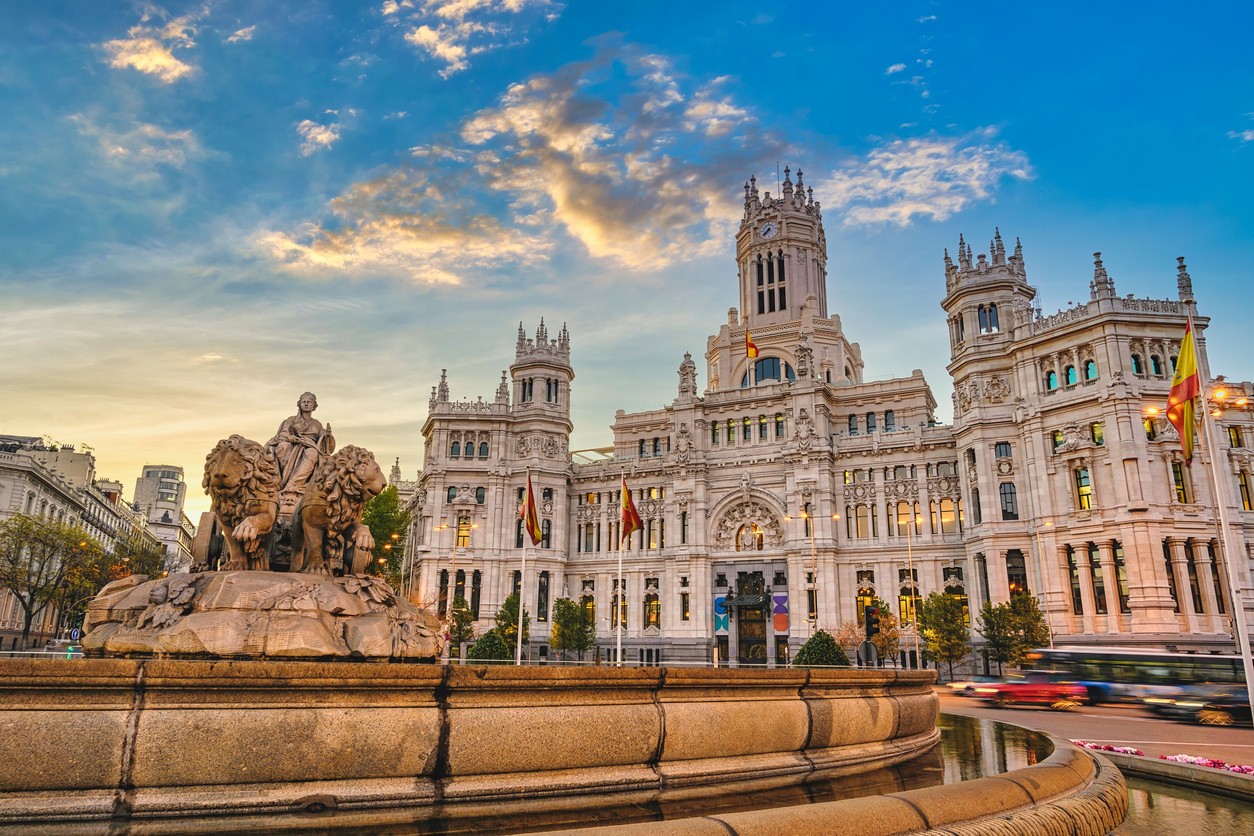 The shoulder season month of April is ideal in Madrid. They get the weather right. US couples should remember that much of Madrid's activity takes place at night due to time spent on the afternoon siesta, so they may need to compensate with a late dinner.
The Madrid Edition, located in the heart of Madrid, has 200 rooms and suites, some with terraces. There are five exquisite eateries and a pool bar. It is conveniently situated within walking distance of Madrid's important museums.
Madrid is a very vibrant city, and most sites are accessible by foot. The city abounds with traditional Flamenco shows. For dinner, couples should try Casa Botin, known to be the world's oldest restaurant since 1725. Forbes Magazines has named it number three among the world's classic restaurants in appreciation for the house specialty, the world's best suckling pig. Hemingway was a fan.
Couples can rent row boats in Retiro Park and row around Lake Estanque del Retiro.
Madrid is also a cultural powerhouse, starting with the Prado Museum of Fine Art and the Reina Sofia Museum, which exhibits Dali's and Picasso's works.
---
Los Angeles
By April, the city of Los Angeles is done with its rainy season and welcomes the sun. Temperatures mostly hover in the low 70s. This is a wonderful time for visiting Universal Studios, Madame Tussauds, or enjoying some whale watching.
The Four Seasons Los Angeles is the place to return after shopping on Rodeo Drive. The cuisine is award-winning and the wellness spa raises wellbeing to a new height. Treatments can also be enjoyed in the privacy of the guests' own rooms.
While in Los Angeles, couples can visit the Getty Center, and stroll along Santa Monica Pier and/or Zuma Beach. And Universal City should not be missed.
One of the more delightful ways of seeing Los Angeles is by visiting Venice. Mentally, at least. Physically, couples can float down the canals in Venice Beach starting at 25th Street. Each canal is a quarter of a mile long with a view of bridges and the beautiful homes of the elite. Interestingly, these canals were once intended to be used as actual streets.