Spain, with its enchanting blend of romance, culture, and diverse landscapes, is a dreamy honeymoon destination. Explore the cobblestone streets of Barcelona, where Gaudi's whimsical architecture sets the scene for amorous strolls. Savor tapas and fine wines in Madrid's historic plazas or lose yourselves in the Moorish allure of Andalusia's Alhambra Palace. The Balearic Islands offer secluded beaches and azure waters, perfect for secluded moments. For a taste of passion and flamenco, visit Seville. Whether it's the allure of vibrant cities, the tranquility of coastal hideaways, or the rich tapestry of Spanish culture, Spain weaves a captivating love story for newlyweds.
The 13 Best Honeymoon Resorts in Spain
---
About Spain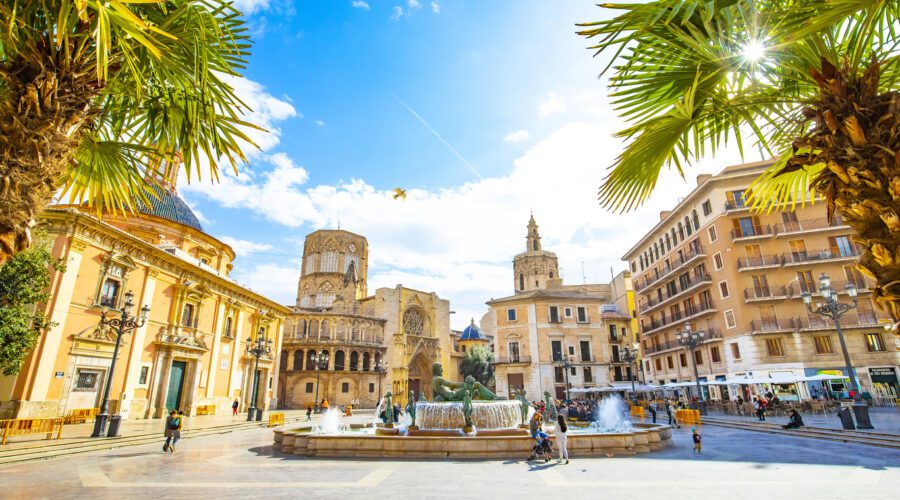 Average Cost of a One Week Spain Honeymoon
The rich culture, varied scenery, and delectable cuisine of Spain can make for a wonderful and romantic honeymoon. The typical cost of a one-week honeymoon in Spain, including travel, lodging, and everyday costs, is as follows:
Airfare
Based on your point of departure and the time of buying, airline ticket prices can change dramatically. Depending on the season, airline, and departure city, a round-trip ticket from the United States to Spain can cost anywhere between $600 and $1,200 per person on average.
Flights from within Europe can be less expensive; they frequently cost between $100 and $300 per person.
You can obtain the greatest rates by making reservations far in advance and using fare comparison websites.
Accommodations
Spain has a vast selection of lodging alternatives, from pricey hostels to opulent hotels and quaint boutique hotels.
A mid-range hotel or vacation home will typically cost you between $100 and $200 per night. The price of more opulent options might range from $200 to $400 or more per night.
Accommodation costs for a week could range from $700 to $2,800, depending on your preferences and the places you visit.
Daily Expenses
Depending on your location, dining preferences, and activities, a day's spending in Spain can change. You should budget between $50 to $150 per person every day on average.
Here's a rough breakdown of daily expenses:
Food: Meals at neighborhood restaurants or tapas bars can be inexpensive, costing between $10 and $30 per person. It can be more expensive in tourist locations and at fine restaurants.
Activities: While the price of excursions, guided tours, and museum visits can vary, plan on spending $20 to $50 per person per day on admission fees and tours.
Transportation: Spain's public transportation system is effective and reasonably priced. Spend between $10 and $20 a day on local transportation, including the metro or buses.
Other: Take into account the cost of souvenirs, beverages, and any unique activities or performances you'd like to take in.
Total Cost
Here's a rough estimate of the total cost for a one-week honeymoon in Spain for a couple:
Airfare (per person): $600 – $1,200
Accommodations: $700 – $2,800
Daily Expenses (per person): $350 – $1,050
Total for a couple: $1,650 – $5,050
Keep in mind that these are merely estimates and that actual costs may change depending on your decisions and the particular Spanish cities or regions you choose to visit. To get the most out of your Spanish honeymoon experience, do your homework and make plans in advance. Additionally, think about getting travel insurance to safeguard your investment from unforeseeable events.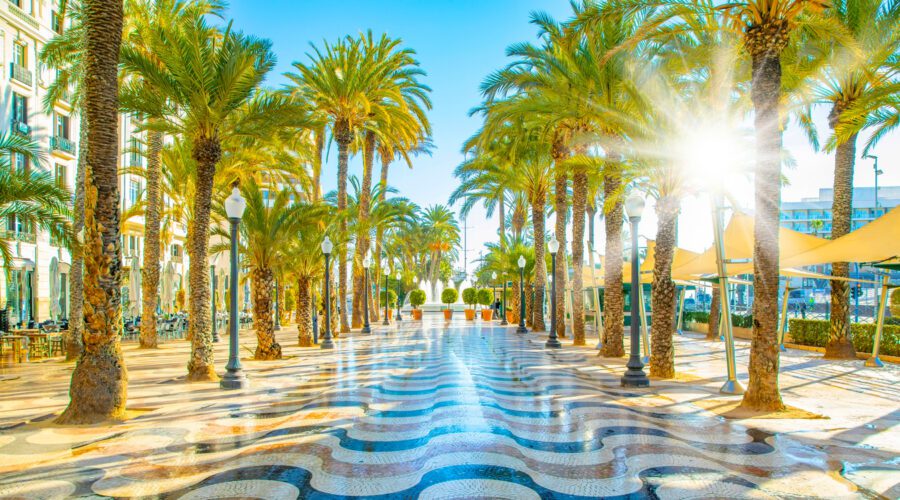 Best Time to Visit Spain
The ideal time to travel to Spain for your honeymoon will largely rely on your interests and the types of experiences you hope to have while there. Spain provides a wide variety of experiences all year long, so here are some things to think about:
Spring (March to May): Spring is a wonderful time to visit Spain. The majority of the time, the weather is nice, with temperate temperatures and greenery in blossom. Without the throngs that summer frequently brings, you can explore towns, engage in outdoor activities, and attend local festivals.
Summer (June to August):  Summer is Spain's busiest travel season if you like it warm and sunny. During this period, beach vacation spots like the Costa del Sol, Ibiza, and the Balearic Islands are particularly well-liked. But be ready for increased costs and bigger crowds.
Fall (September to November):  A honeymoon in Spain may be a lot of fun in the early fall. The good weather continues, and the summer throngs begin to dissipate. Wine trips to places like Rioja or visits to cultural institutions are both recommended at this time.
Winter (December to February): Winter in Spain varies by region. In the south and coastal areas, you can still find mild temperatures, making it possible to enjoy outdoor activities. In the north and interior, you can experience colder weather and even skiing in the Pyrenees. If you want a more intimate and less crowded experience, winter can be a good option.
The ideal period for your honeymoon in Spain will ultimately rely on your own priorities and tastes. When choosing, take into account the weather, your spending limit, and the experiences you wish to enjoy. It's also a good idea to look into any admission criteria or travel restrictions that might be in effect as a result of world events like the COVID-19 epidemic.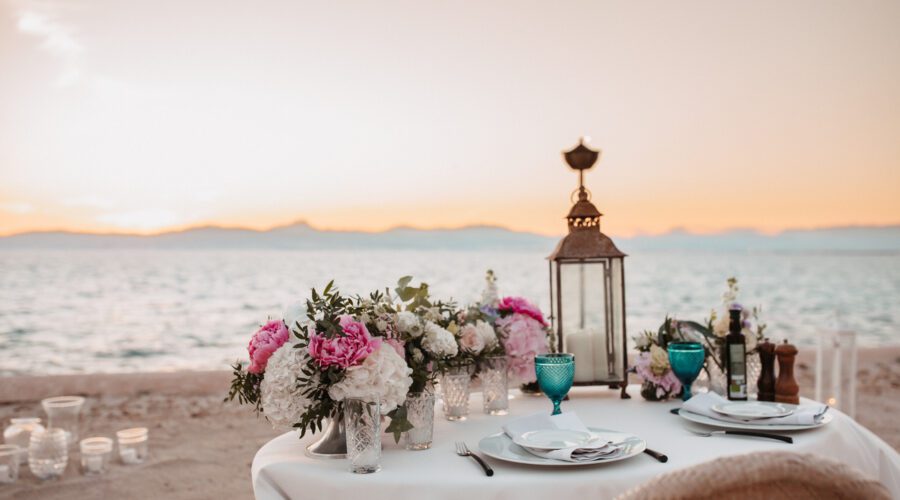 About Honeymooning in Spain
Spain may make for a romantic honeymoon destination with its vibrant culture, mouthwatering cuisine, and special fusion of tradition and modernity. What you should know about Spanish culture, money, and food is as follows:
Culture
Spanish (Castilian) is the official tongue in Spain. Regional languages like Catalan, Galician, and Basque can also be heard in specific areas, such as Catalonia, Galicia, and the Basque Country. In tourist locations, English is widely spoken, but learning a few fundamental Spanish words might improve your experience.
Spanish people are renowned for their warm hospitality and enjoyment of social interaction. It's customary to use formal titles like "Seor" and "Seora" while addressing others and to greet with a kiss on both cheeks (particularly among ladies). Spain follows the custom of the siesta, during which many companies close for a short period of time in the afternoon, usually between 2 and 5 p.m. Given that Spaniards typically eat their dinners late, it is a fantastic time to relax.
Consider going to a flamenco performance as it is a well-known Spanish art form that combines fervent dancing, music, and singing. Seville in particular is the epicenter of flamenco culture in Andalusia. Bullfighting is a classic, though contentious, entertainment in Spain. You might decide to go to a bullfight or choose an activity that is more animal-friendly depending on your beliefs.
Currency
Euro (EUR): Spain's official currency is the euro. Although most hotels, restaurants, and stores take credit cards, it's a good idea to have some cash on hand for smaller transactions and in more isolated locations.
ATMs: You can withdraw euros from ATMs in metropolitan areas using your credit or debit card. To avoid card problems, be mindful of withdrawal costs and let your bank know about your travel intentions.
Cuisine
Tapas: Spanish cuisine is renowned for its tapas, which are bite-sized, tasty appetizers meant to be shared. There are other tapas to choose from, such as patatas bravas (fried potatoes in a hot sauce), jamón ibérico (cured ham), and numerous seafood dishes.
Paella: A typical Spanish meal, particularly in Valencia, is paella. It's a rice dish with saffron that's often made with chicken, vegetables, or shellfish. For a real taste, try it at a nearby restaurant.
Wine: Spain is one of the top wine producers in the world, and its wines are superb. Don't pass up the chance to taste Spanish wines like Rioja, Tempranillo, and Cava.
Sangria: Enjoy a glass of sangria, a fruity wine-based beverage that is frequently offered in the summer. It's a well-liked option for unwinding after work.
Dining Hours: Spanish people have a varied schedule for eating. While lunch is the largest meal and frequently lasts until siesta time, breakfast is light and quick. Dinner is provided after 9 p.m. on most nights. Be ready for these alterations to the meal hours.
Tipping: Tipping is traditional in Spain but is not as liberal as in some other nations. For good service, it's customary to round up the amount or give a 5–10% gratuity.
Remember that Spain is a diverse country, and culinary traditions can vary greatly from region to region. Exploring the local cuisine is an integral part of your honeymoon experience, so be open to trying new dishes and savoring the flavors of each area you visit.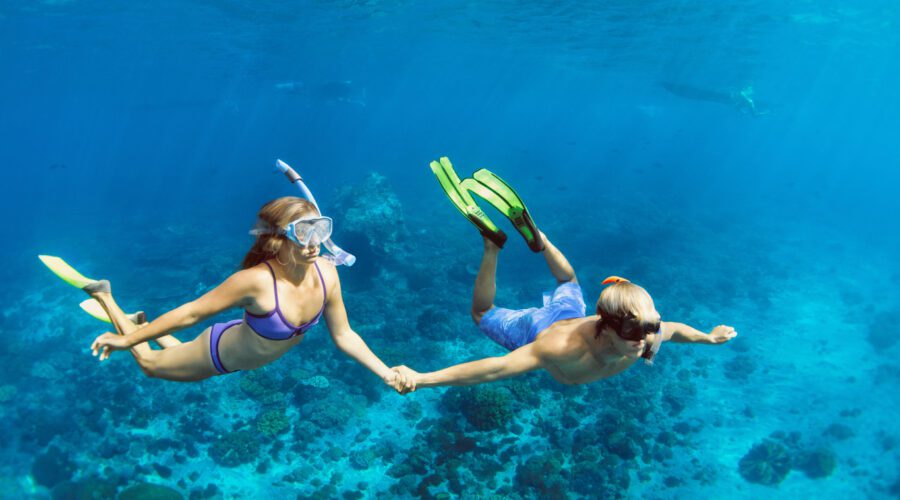 Best Activities for a Spain Honeymoon
Spain offers a wide range of romantic activities and experiences for honeymooners. Here are some of the best activities to consider for your Spain honeymoon:
Visit Iconic Landmarks: Don't miss iconic landmarks such as the Alhambra in Granada, Sagrada Familia in Barcelona, Park Güell, and the Royal Alcázar of Seville. These architectural wonders provide excellent photo opportunities.
Attend Festivals: If your honeymoon coincides with a local festival or celebration, such as La Tomatina in Buñol or La Feria de Abril in Seville, join in the festivities for a vibrant cultural experience.
Beach Getaways: Spain boasts beautiful coastal regions. Head to destinations like Ibiza, Mallorca, or the Costa del Sol for a relaxing beach honeymoon. Enjoy sunbathing, water sports, and romantic sunsets.
Hiking and Outdoor Adventures: If you and your partner enjoy outdoor activities, consider hiking in the Pyrenees or Picos de Europa, or exploring the natural beauty of national parks like Sierra Nevada or Doñana.
Gothic Quarter Explorations: In Barcelona, wander through the charming streets of the Gothic Quarter, visit hidden squares, and explore the historic architecture together.
Flamenco Shows: Experience the passion of Spanish culture by attending a live flamenco performance. Seville is particularly known for its authentic flamenco shows.
Hot Air Balloon Rides: For a unique and romantic experience, consider taking a hot air balloon ride over scenic Spanish landscapes, such as the countryside in Segovia or the vineyards in La Rioja.
Relax in Spa Resorts: Many luxury spa resorts and boutique hotels in Spain offer couples' spa packages. Indulge in massages, thermal baths, and relaxation treatments.
Wine Tours: Spain is renowned for its wine regions. Consider taking a wine tour in places like Rioja, Ribera del Duero, or Priorat. You can enjoy wine tastings and explore picturesque vineyards together.
Explore Historical Cities: Spain is filled with historic cities that are perfect for romantic strolls. Consider visiting cities like Seville, Granada, Toledo, and Barcelona, where you can explore ancient streets, visit historic sites, and enjoy the ambiance of charming old neighborhoods.
Picnics and Park Visits: Enjoy a romantic picnic in one of Spain's beautiful parks or gardens. Parque del Buen Retiro in Madrid and Park Güell in Barcelona are excellent choices.
Boat Trips: Explore the coast by renting a private boat or taking a scenic boat tour. It's a great way to see Spain's picturesque coastline and enjoy some privacy.
Culinary Adventures: Spanish cuisine is world-famous. Take cooking classes together, sample tapas in local bars, and enjoy romantic dinners at traditional restaurants.
Sunset Viewing: Watch the sunset from scenic viewpoints like Mirador de San Nicolás in Granada or Bunkers del Carmel in Barcelona for breathtaking vistas and romantic moments.
Flower Markets: Stroll through vibrant flower markets like Mercat de Sant Josep de la Boqueria in Barcelona or Mercado de la Concepción in Madrid, and surprise your partner with fresh blooms.
Remember to tailor your honeymoon activities to your personal preferences and interests as a couple. Whether you seek relaxation, adventure, culture, or a mix of experiences, Spain offers something for every type of honeymooner.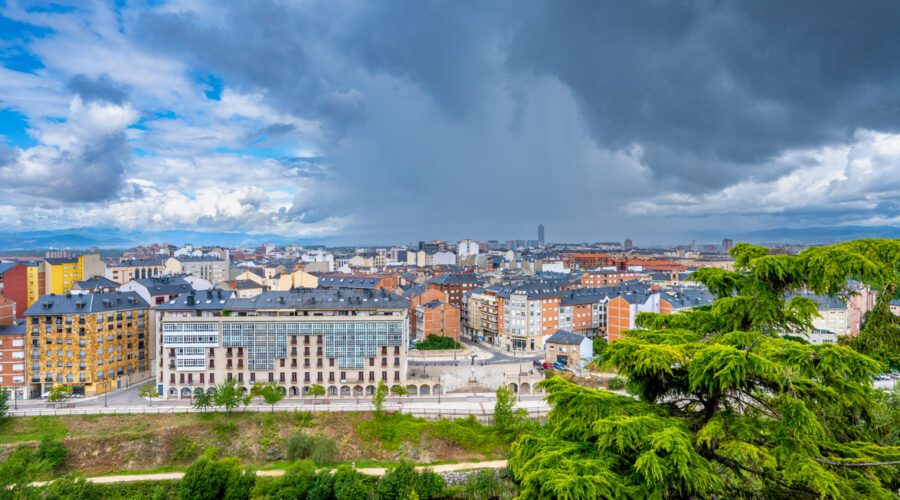 Weather in Spain
The weather in Spain can vary significantly depending on the region and the time of year. Spain has a diverse climate due to its geographical diversity, with coastal areas experiencing milder conditions and inland areas having more extreme temperatures. Here's a general overview of Spain's climate by season:
Spring (March to May):

Spring in Spain is generally mild and pleasant.
Coastal regions like Barcelona and Valencia experience average temperatures in the 60s to 70s Fahrenheit (15-25°C), making it a great time for outdoor activities.
Inland areas, such as Madrid, can still be cool in March but warm up as the season progresses.

Summer (June to August):

Summers in Spain can be hot, especially in inland and southern regions.
Coastal areas enjoy warm temperatures, with highs in the 80s and 90s Fahrenheit (27-35°C).
Inland cities like Madrid and Seville can experience scorching temperatures well above 90°F (32°C) and even exceeding 100°F (38°C) on occasion.

Autumn (September to November):

Early autumn is still warm and pleasant in many parts of Spain, with temperatures gradually cooling.
Coastal regions remain pleasant, while inland areas experience milder temperatures.
Fall is a great time to visit Spanish wine regions like Rioja and enjoy the changing foliage.

Winter (December to February):

Winters vary by region, with milder conditions on the coasts and colder temperatures inland and in the northern regions.
Barcelona and Valencia have relatively mild winters, with temperatures in the 50s to 60s Fahrenheit (10-20°C).
Madrid and northern cities can experience cold winters, with temperatures occasionally dropping below freezing.

Canary Islands and Balearic Islands:

Spain's island territories, including the Canary Islands and the Balearic Islands, generally have a mild and pleasant climate year-round.
Temperatures in these regions are relatively stable, with warm winters and hot summers.
Keep in mind that regional variations are significant in Spain, so it's essential to check the specific weather forecast for your intended destination and travel dates. Additionally, Spain's climate can be influenced by seasonal factors, so weather conditions may vary from year to year.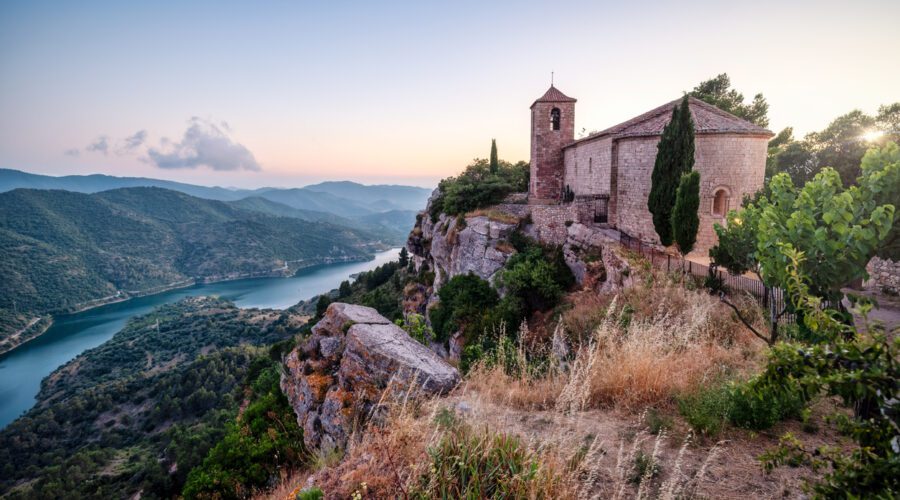 Is Spain Safe for a Honeymoon?
Spain is usually regarded as a secure and well-liked tourist location, especially as a honeymoon vacation, as of my most recent information update in September 2021. Spain is renowned for its deep cultural heritage, breathtaking scenery, ancient cities, and exciting nightlife. To ensure a secure and pleasurable honeymoon, it's crucial to be aware of some things and take measures, just like when traveling to any other place:
1. Safety in Tourist Areas: Popular Spanish tourist attractions including Barcelona, Madrid, Seville, Valencia, and the Balearic Islands (such Ibiza and Mallorca) are all relatively safe places to visit. Both the tourism infrastructure and the police presence in these regions are very substantial.
2. Pickpocketing: In crowded tourist places, petty larceny like pickpocketing might be a concern. Use anti-theft bags, keep a watch on your possessions, and refrain from carrying too many valuables.
3. Fraud: Be on the lookout for typical tourist frauds, such as false petitions, "free" presents, or deception strategies. Any offers you receive or interactions you have with strangers should always be verified.
4. Health and Safety: Make sure your travel insurance includes coverage for unexpected medical expenses. Learn the local emergency phone numbers and the address of the closest embassy or consulate.
5. Weather awareness: Be ready for a variety of weather conditions depending on the time of year and the place you choose in Spain. In some areas, extreme heat, particularly in the summer, can be a problem.
6. COVID-19 Considerations: Keep up with the most recent COVID-19 travel limits and criteria, since they may change over time. To safeguard both yourself and others, be sure you abide by local health regulations.
7. Language Barrier: Although many Spaniards in tourist destinations speak English, knowing some fundamental Spanish phrases can be useful. It can improve your experience and make emergency communication simpler.
8. Changes to Travel Advisories: Before your journey, check the official travel website of your government for any advisories or changes.
9. Local Customs: To demonstrate respect for the local culture and people, and become familiar with local customs and cultural standards.
10. Emergency Contact Information:  Carry a copy of your passport, visa, and crucial contact information with you, and let a family member or close friend in on your travel plans.
Please be aware that situations can change, therefore it's crucial to check the most recent developments and safety advice prior to your departure date. Your country's embassy or consulate in Spain, as well as a travel agency, can give you the most recent information and advice for a secure and enjoyable honeymoon.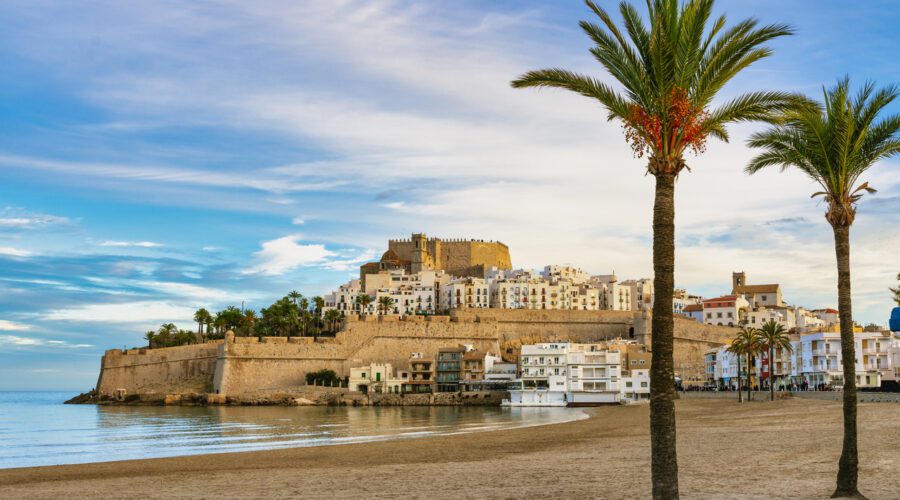 Most Romantic Spots in Spain
Spain offers a plethora of romantic destinations that are perfect for a honeymoon. Each region has its unique charm and attractions, so your choice depends on your preferences, whether it's a beach getaway, historic city exploration, or picturesque countryside retreat. Here are some of the most romantic locations in Spain for your honeymoon:
Barcelona: Barcelona is a thriving metropolis renowned for its magnificent architecture, alluring coastline, and energetic atmosphere. Visit the Sagrada Famlia and Park Güell, take a romantic stroll along the seafront promenade, and explore the old Gothic Quarter.
Seville: Located in southern Spain, Seville is home to magnificent gardens, Moorish-style buildings, and a rich cultural history. Don't forget to visit Seville's Alcázar, Giralda tower, and take a romantic carriage ride through the quaint neighborhoods.
Granada: The Alhambra Palace is one of Spain's most fascinating and romantic locations. Enjoy stunning views of the city and the Sierra Nevada mountains while exploring the palace's unique architecture and grounds.
Costa del Sol: The Costa del Sol provides miles of stunning Mediterranean coastline if you're looking for a beach honeymoon. Popular vacation spots with opulent resorts, world-class restaurants, and stunning beaches are Marbella and Malaga.
Ibiza: Ibiza, which is well-known for its breathtaking sunsets, exciting nightlife, and beautiful waters, provides a special blend of calm and excitement. Couples who prefer island life and beach parties should definitely consider it.
Mallorca: Mallorca, another stunning Balearic Island, provides a variety of lovely beaches, quaint villages, and dramatic terrain. Discover Palma de Mallorca, try mountain climbing in the Tramuntanas or simply unwind on the beach.
San Sebastián: San Sebastián is a city in the Basque Country known for its gastronomic scene, gorgeous beaches, and Belle Époque architecture. Couples that enjoy good food should go there.
Toledo: is a historic city renowned for its stunning architecture, narrow cobblestone alleyways, and medieval charm. Visit attractions like the Toledo Cathedral and Alcázar while strolling hand in hand through the historic district of the city.
Ronda: Ronda is a charming village set on the rim of a narrow canyon. It's a wonderful location for a private and intimate honeymoon because of its magnificent vistas, historic bullring, and romantic atmosphere.
Catalan Pyrenees: If you're looking for a quiet mountain hideaway, the Catalan Pyrenees include gorgeous scenery and quaint mountain towns. Couples who appreciate outdoor pursuits like skiing and hiking will love it.
When picking a location for your honeymoon, don't forget to take your interests and preferences into account. You can choose from a wide variety of experiences in Spain's different regions, so you can be sure to discover the ideal romantic location to honor your love.