The change of the seasons provides a perfect time to celebrate your new marriage. With the September temperature neither too hot nor too chilly, there are so many destinations that embrace the fall with multi-colored foliage and provide classically beautiful scenery.
Helsinki, Finland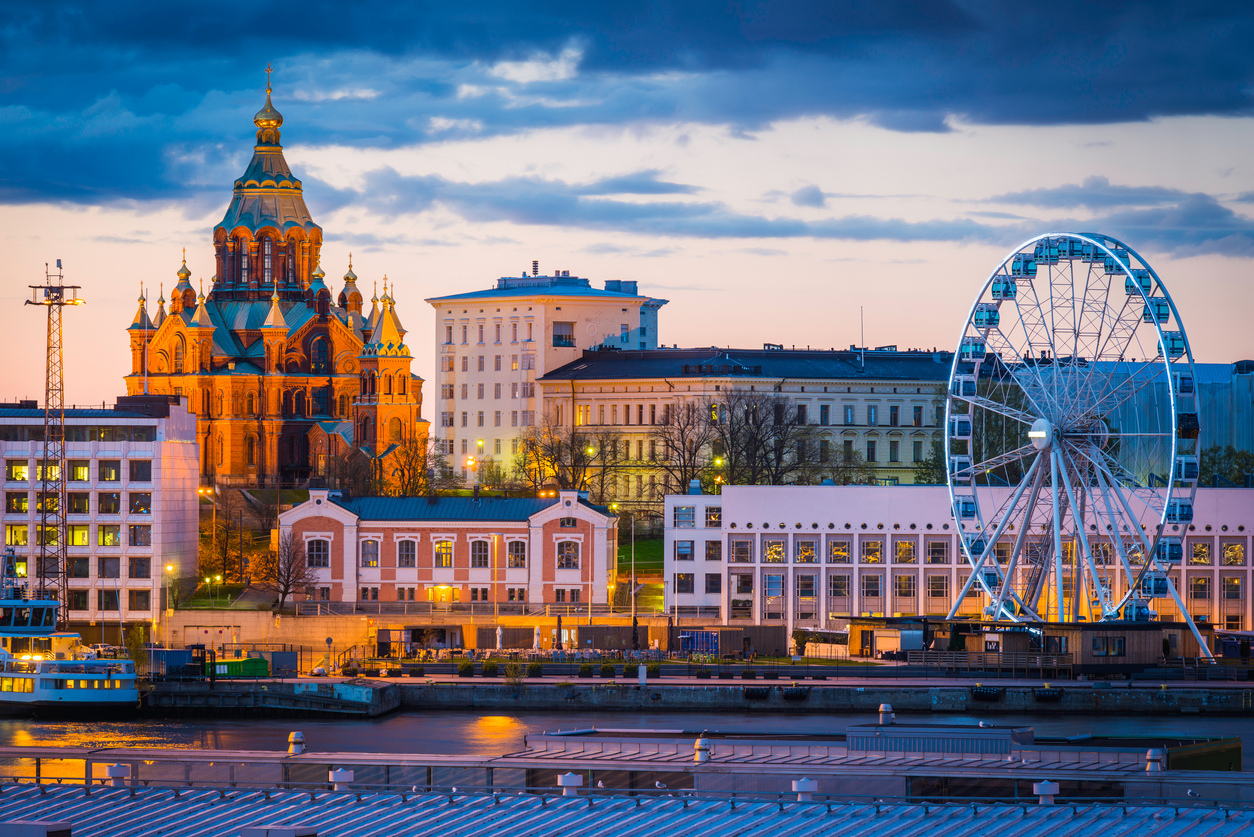 In truth, after a long, hot summer, a beach honeymoon may not set the heart on fire. September, with its moderate temperatures, brings an explosion of colors to parks and gardens. For some warmth, the Fins love their saunas. There involved a naked stay (no, not co-ed) in a dry heat sauna and then a deep plunge into brisk ice water. It's very traditional, relaxing, and very Finnish.
St. George, Helsinki is in the heart of Helsinki. It welcomes guests with its wonderful art collection, innovative architecture, two restaurants, and spa with a pool and sauna. The Wintergarden Restaurant resembles a public living room with a glass roof and a courtyard with art and flowers. The hotel's Romance Package includes a champagne breakfast and a surprise gift.
The Kaisaniemi Botanic Gardens are a great place to experience flora from around the world. Ten glass houses grow over 1,3000 plant species from tropical to desert plants. The Waterlily room is especially breathtaking.
The Ateneum Art Museum contains Finland's oldest art collection dating back to the 18th century and is visited by hundreds of thousands of visitors each year.
Loyly is a Helsinki facility no honeymooners should miss. The private sauna with a fireplace can be enjoyed by couples, along with a private terrace. Following the sauna, guests are invited the Loyly's restaurant. Only Finland's sauna culture could make such an evening possible.
---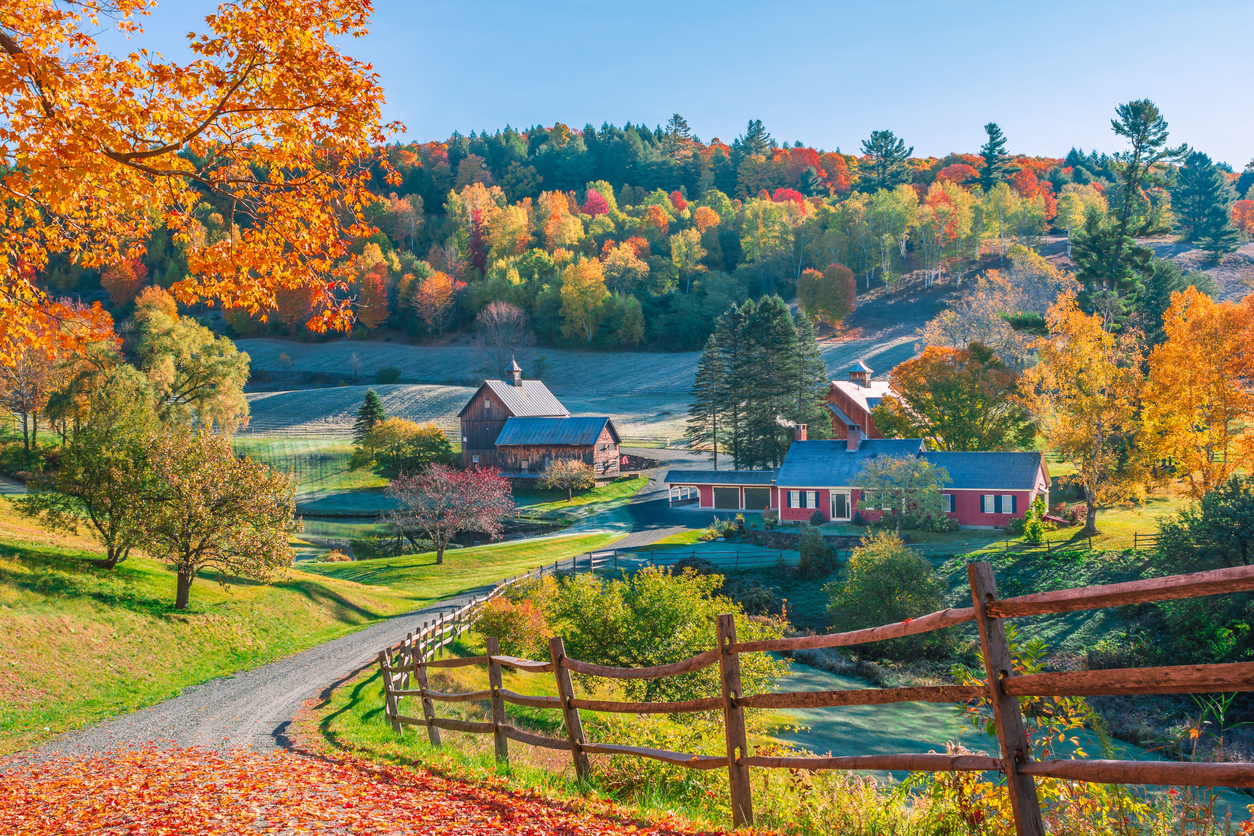 Septembers in Vermont are brisk with a blaze of rainbow colors. Since the state is 70 percent forest and trees, that is a lot of magical colors, which begin to turn in mid-month in higher elevations and work their beauty down to the valleys and cities.
Couples should not miss driving down Route 100 through the Green Mountain, through an assortment of quaint New England villages until they arrive in Stowe.
The Topnotch Resort in Stowe is tucked into the foothills of the Green Mountain and offers some sophisticated alpine hospitality. The rooms and suites are very comfortable, and the Roost Restaurant has a solid cuisine. Topnotch will also arrange for a horse-drawn carriage ride and a fishing excursion. Its tennis academy is a world-class teaching institution that has been ranked top by Tennis Magazine.
Couples can revel in a couples' massage and settle back for some aprés wine.
While in Stowe, why not visit the Trapp Family Lodge (of movie fame) and indulge in an Austrian schnitzel, great beer, and a wonderful view?
Enjoy a Lake Champlain Shoreline Cruise on the Spirit of Ethan Allen. It's a foliage cruise and dinner cruise in one. Dinner cruises can include a dance or a murder mystery evening.
---
The Berkshires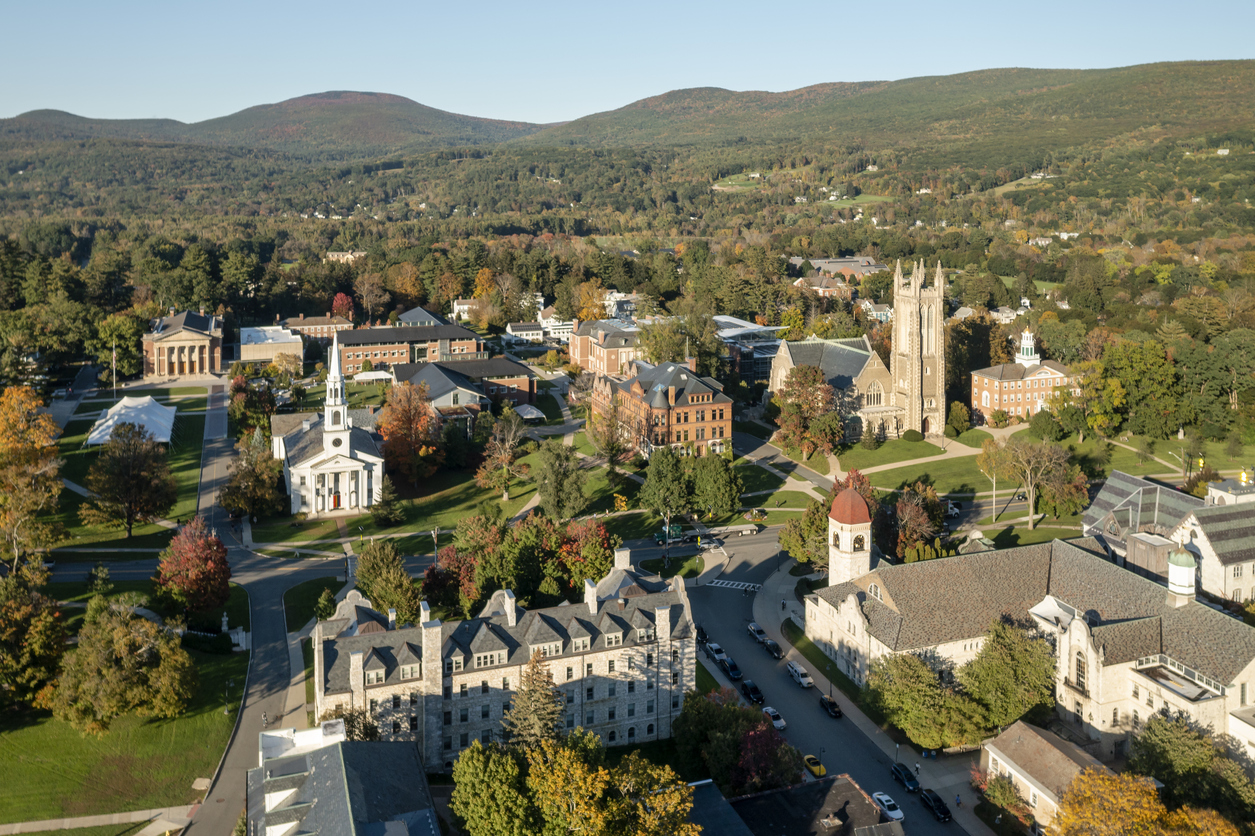 By September, most of the crowds have left the Berkshires and what is left is mother nature at her most sublime. As poet Helen Hunt Jackson has said, "By all these lovely tokens, September days are here, with summer's best of weather, and autumn's best of cheer."
The Miraval Resort has several outstanding accommodations. There are private cottages or carriage houses, as well as large suites in the Wyndhurst Mansion, which is close to the golf course. The resort offers regular morning yoga, stretches, hiking, and Pilates.
Couples will enjoy the activities in the wellbeing spa, such as sauna showers, lounge pool, hot tubs, and steam rooms.
The 1894 Restaurant within the Wyndhurst Mansion offers a Gilded Age experience and elegant cuisine and wine pairings.
Everyone loves Norman Rockwell, and the Berkshires has a museum in his honor with 323 of the artists' Saturday Evening Post covers and many of his original paintings displayed in 10 galleries.
---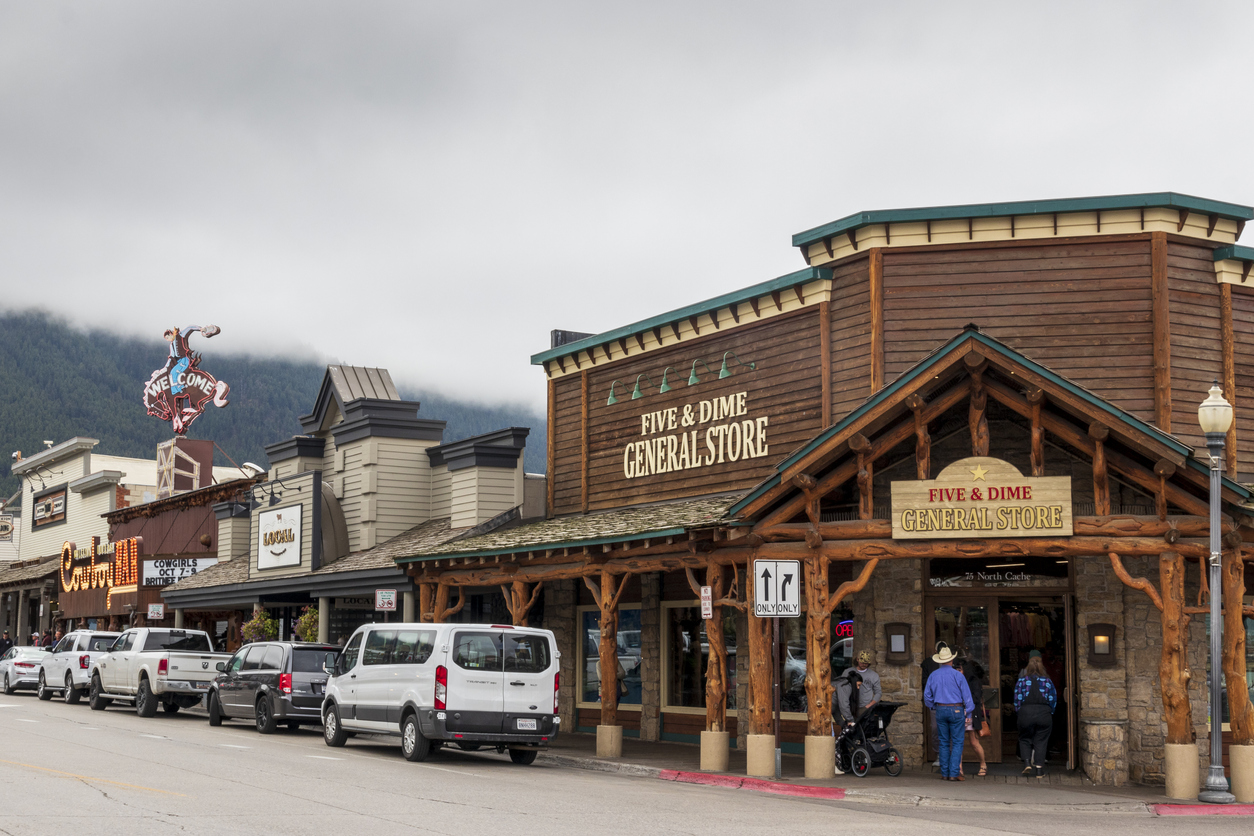 September in Jackson Hole is the time to unwind. The summer rush is over, and the fiery fall foliage rules. It is also the time for the Fall Arts Festival, which hosts over 50 art events during two weeks in September.
Also in September, a side trip to Yellowstone with a view of the Grand Tetons should be a major attraction. The Grand Teton Nation Park is filled with clear lakes and plenty of wildlife.
The Four Seasons Jackson Hole faces the peaks of the Grand Teton National Park, and its rooms and suites face the garden or the mountains. Dining is available in several eateries, including the outdoor pub.
The hotel can arrange foliage excursions and offers weekly wine tasting, daily yoga classes, whiskey cocktail classes, and painting classes. Taking a hot air balloon ride over the Grand Teton will leave couples breathless. Group and private rides are available.
Lake Jenny is the second-largest lake in Grand Teton Nation Park. A two-and-a-half mile hike leads to the wonderful Hidden Falls, where water gushes down 200 feet.
Couples can have a date at the Million Dollar Cowboy Bar in Jackson. This is where celebrities and cowhands mix and mingle. Luminaries such as Glen Campbell, Waylon Jennings, and the James Cotton Blues Bank have entertained here while visitors dance the night away.
---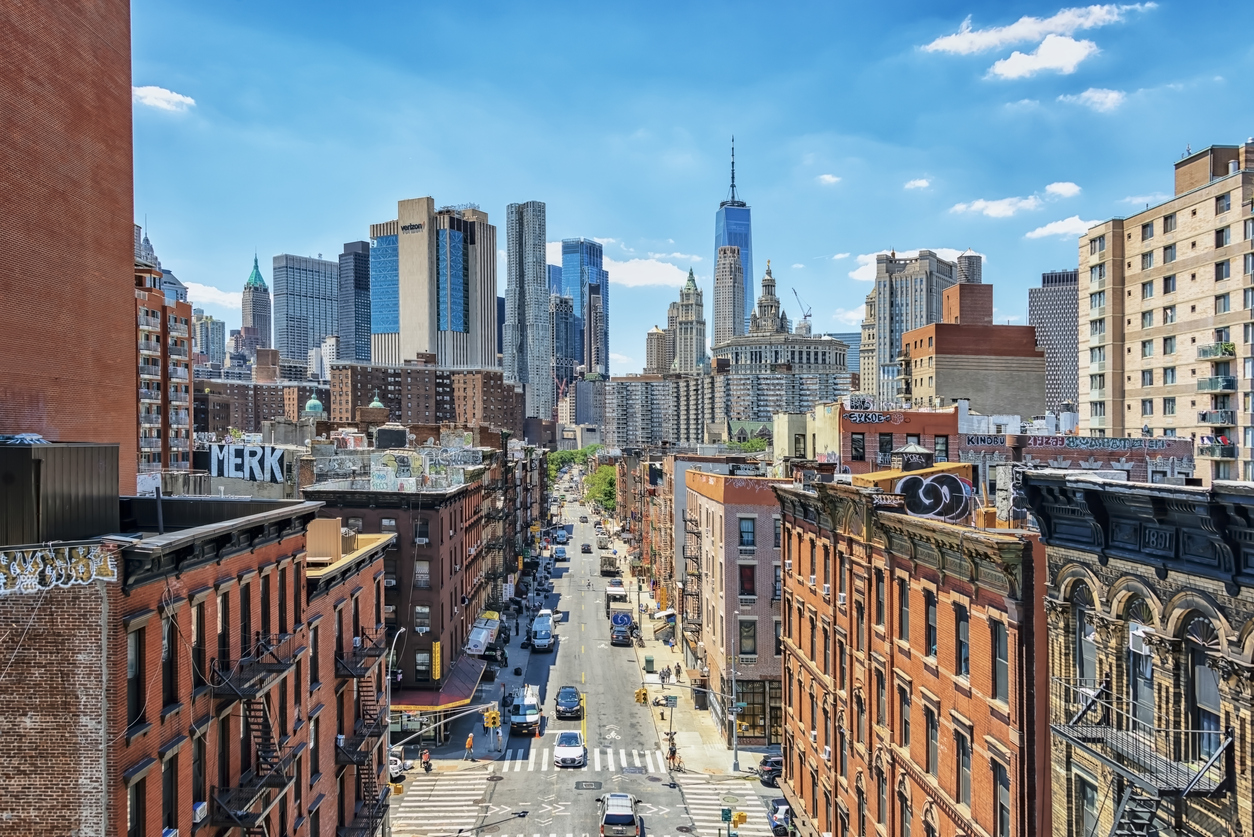 September in New York City is the best of all worlds. The summer humidity has abated, as have the crowds, and Central Park comes alive with fall foliage. For anyone craving that craves a bit of excitement, the City that Never Sleeps is ready and waiting.
The iconic Plaza Hotel across from Central Park remains a storybook fantasy. Its 282 rooms and suites are opulent with gold-plated bathrooms. There are endless choices of restaurants, and the hotel will even prepare a picnic basket for Central Park or arrange for a helicopter ride for a picnic in the Hamptons.
Couples should take a carriage ride through Central Park – they are queued up in front of the Plaza.
The Circle Line has several cruises around Manhattan. Its Best of New York Cruise circles the entire island in two and a half hours as visitors marvel at the skyline, the Empire State Building, the Brooklyn Bridge, the Statue of Liberty, Ellis Island, and many more landmarks that will be explained by experienced guides. The café has a menu of light meals and full bar service.
New York City is famed for its museums, and rightfully so. The Metropolitan is one of the most highly regarded museums in the world.
A visit to Little Italy and Chinatown will transport couples into a different and special place where couples can savor the best regional foods.
---
Flagstaff, Arizona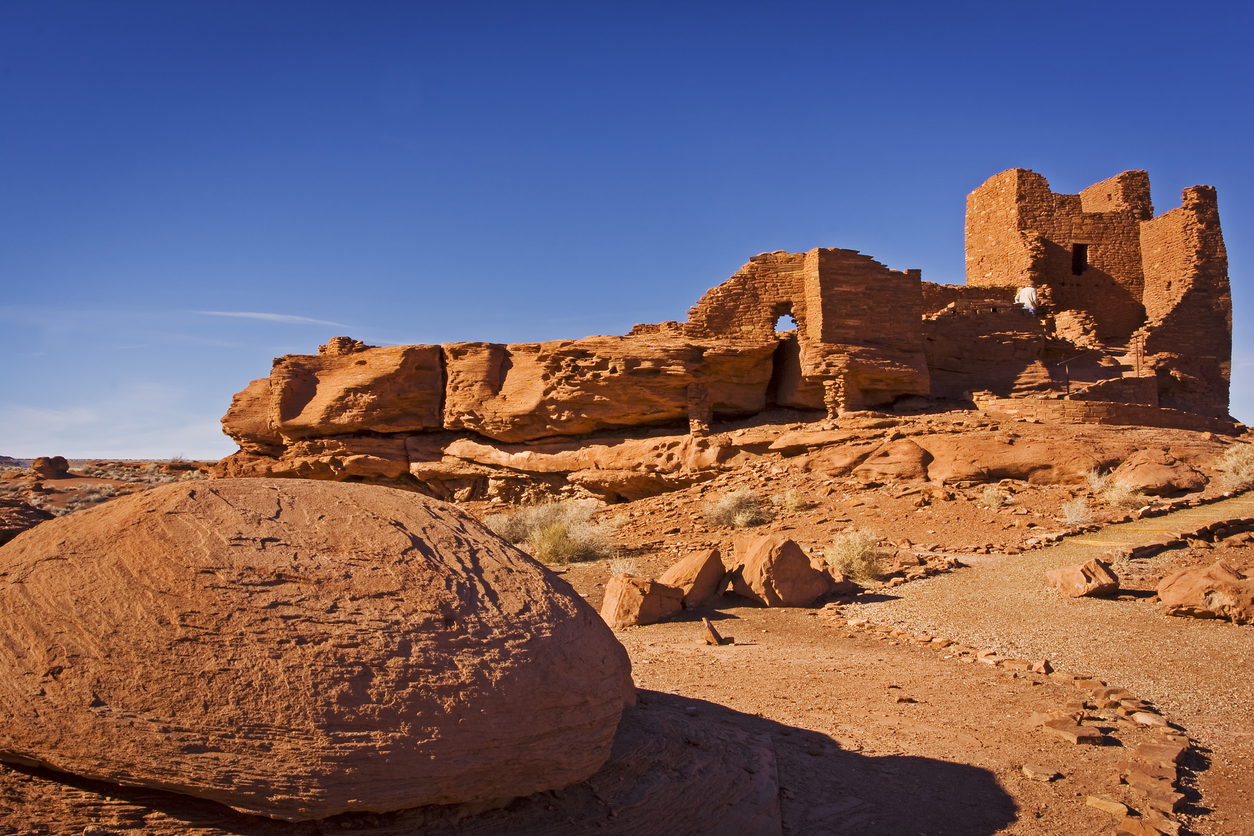 Arizona can be brutally hot in the summer. By September, both the heat and the crowds have dispersed. The weather in Flagstaff is crisp and descending into the 70s, and the trees light up with colors.
The annual September Pickin in the Pines has been a Flagstaff tradition for close to two decades as it entertains with the best of bluegrass and contemporary music and dance. It was voted "Best Festival" for five years.
The Little America Hotel is surrounded by Ponderosa Pines, and the Grand Canyon is nearby. This is a hard-to-beat location, and the hotel is Flagstaff's sole AAA-approved 4-Diamond hotel with a pool and hot tub. The Silver Pine Restaurant serves standard American cuisine and offers room service. A breakfast package is available.
The 247 rooms feature marble bathrooms and floor-to-ceiling windows.
A guided day trip to the Grand Canyon is a natural choice for couples, as is strolling through the Arboretum, which consists of 200 acres of gardens, a greenhouse housing more than 2,500 species of plants, and a pond.
The Museum of Northern Arizona has a large collection of native art. Visitors can choose from several types of tours, such as gallery exhibits and insights into the indigenous culture of pottery, textures, and other arts and crafts.
A behind-the-scenes tour further discusses the significance of the exhibits and items on display.
---
Yellowknife, Canada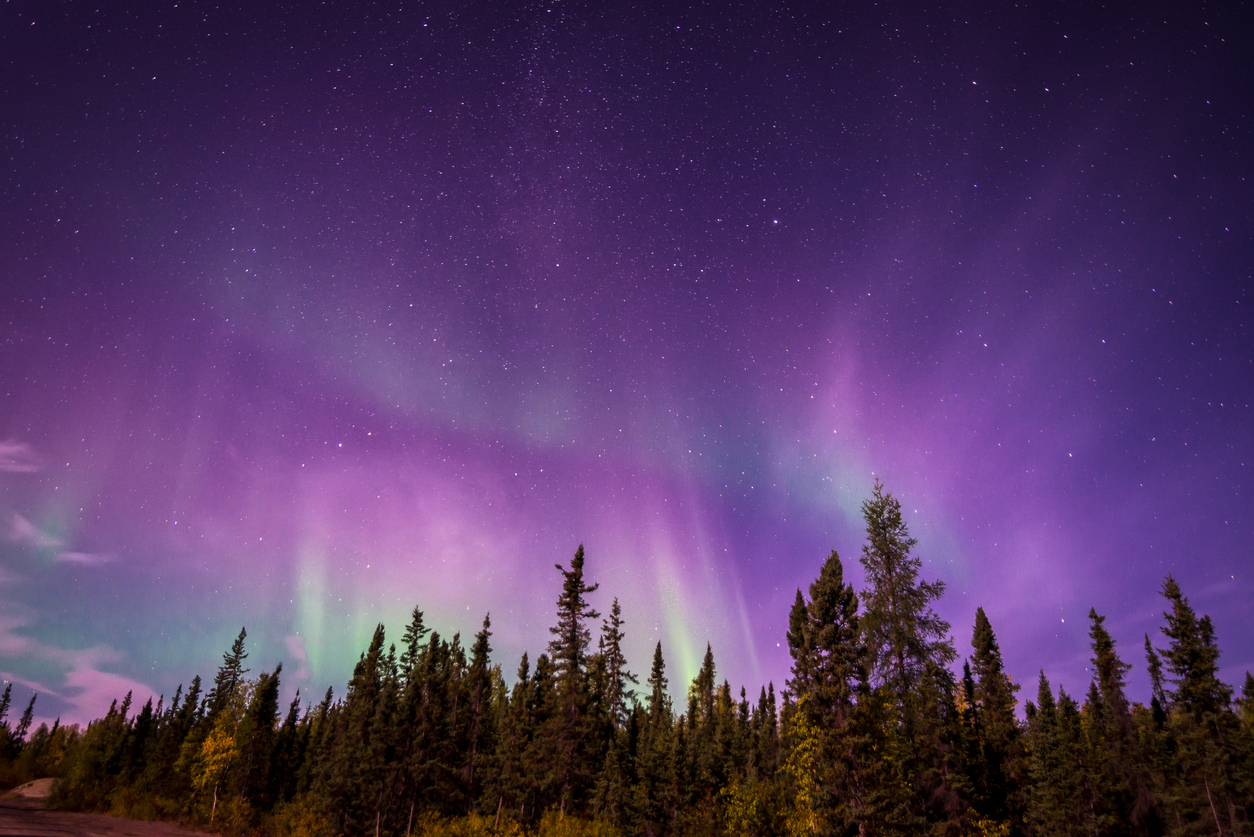 Is Yellowknife not on your honeymoon list? It should be. Yellowknife, Canada, is the best and prime place to witness the Aurora Borealis, or Northern Lights, which is a once-in-a-lifetime experience. Just like your honeymoon. September is the time for sweaters and warm socks and great hiking and exploring. It is too early for skiing, however, but it's never too early or late for snuggling.
Chateau Nova is a new hotel in downtown Yellowknife with 141 comfortable rooms with kitchenettes. The Quarry Restaurant is known for its mouth-watering steaks and is open for breakfast, lunch, and dinner. For a leisurely nightcap, visit the Quarry Lounge for a pre-bedtime snack and a glass of wine.
The Chateau is the wedding venue in Yellowknife and will assist with all wedding plans, from the bridal shower to the post-wedding brunch.
Ahmicair has floatplane excursions over Yellowknife in September which provide an extraordinary view of the town as the plane soars over Cameron Falls in Lake Territorial Park and then over the eastern part of Yellowknife Bay. These excursions last from half an hour to three-quarters of an hour. Couples should bring a camera.
The fabulous Northern Lights are like nothing else, and they are not easy to photograph. For the best and most memorable photos, Aurora Ninja Photo Tour leads Aurora tours and shares their skills in this special type of photography. Aurora will pick up couples from their hotel around 11:00 p.m. and drop them back at 3:00 p.m. They also offer two-hour tours of Jackknife during the day.
---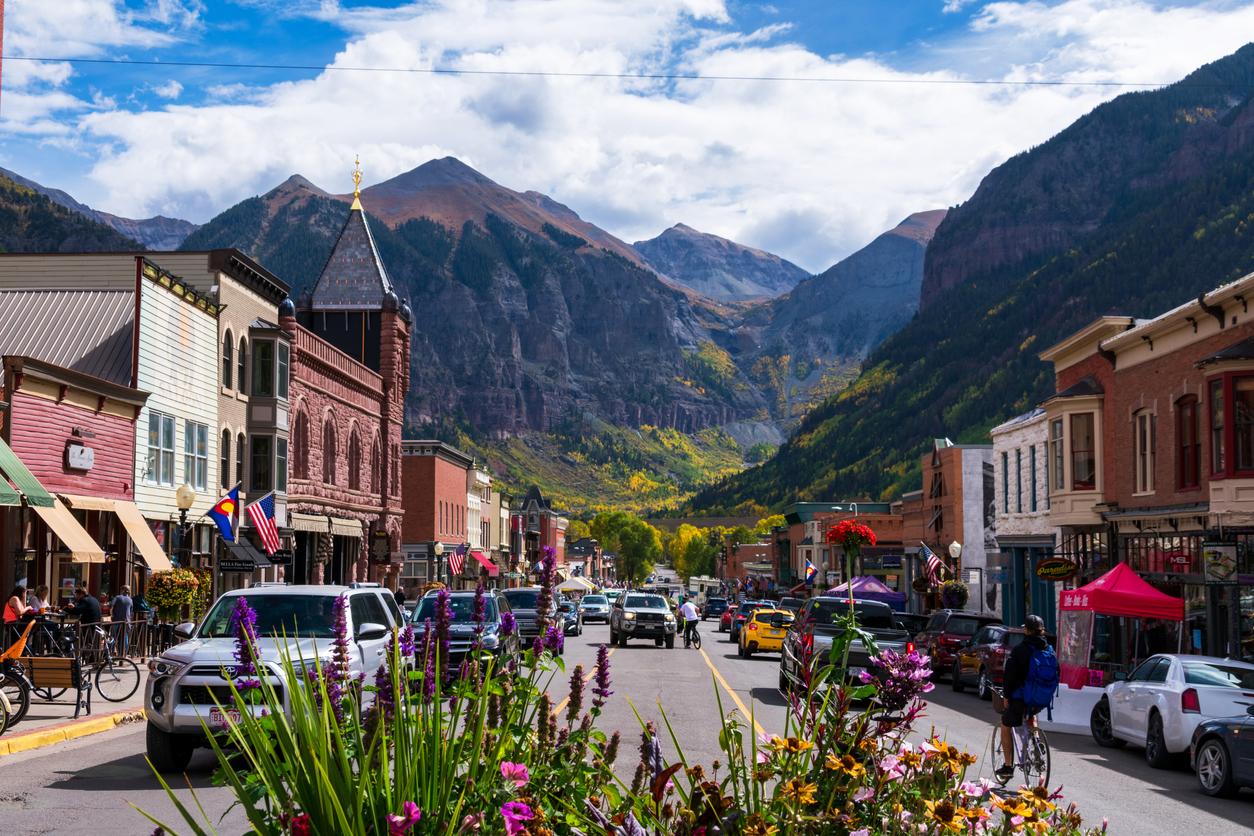 Colorado may be skiing territory, but beautiful Telluride is a favorite to visit in September as summer turns into a colorful paradise. The weather is ideal for outdoor exploring.
The famed Telluride gondola closes from October to November, so September is the time to enjoy them. These fabulous gondolas make several stops to the top. From Station Telluride, they move to San Sophia Station by the San Sophia Mountain. This is where most people grab a delicious meal at Allred's Restaurant.
The gondola continues to Mountain Village Center, which is filled with restaurants, bars, and shops. They also have outdoor concerts. In Mountain Village, visitors can visit the Village Table Mediterranean restaurant and the Telluride Distilling Company tasting room.
These gondolas pack a lot of activities as they move up the mountains.
The Madeline Hotel in Telluride has been given five stars by Forbes Travel Guide for its redefined luxury and elegance. Spend the day fishing or enjoying a tea ceremony – Madeline will handle it.
It has rooms and suites – and private residences with a dining area, fireplace, kitchen, washer, dryer, and some with a balcony.
Madeline adds to its guests' enjoyment by arranging guided private hiking excursions; on Wednesdays and Thursdays, it takes guests to the sunset at the Alpine Swim Club Sky Terrace. Meditation can be included if desired. The hotel will also arrange for horseback riding.
A visit to the Sheridan Opera House makes for a perfect romantic evening. They offer theater, music, comedy, and more.
Bridal Veil Falls (can the name be a coincidence?) are the tallest falls in Colorado at an elevation of 9,020 feet and can be reached by hiking or a ride in a jeep.
---
Portland, Maine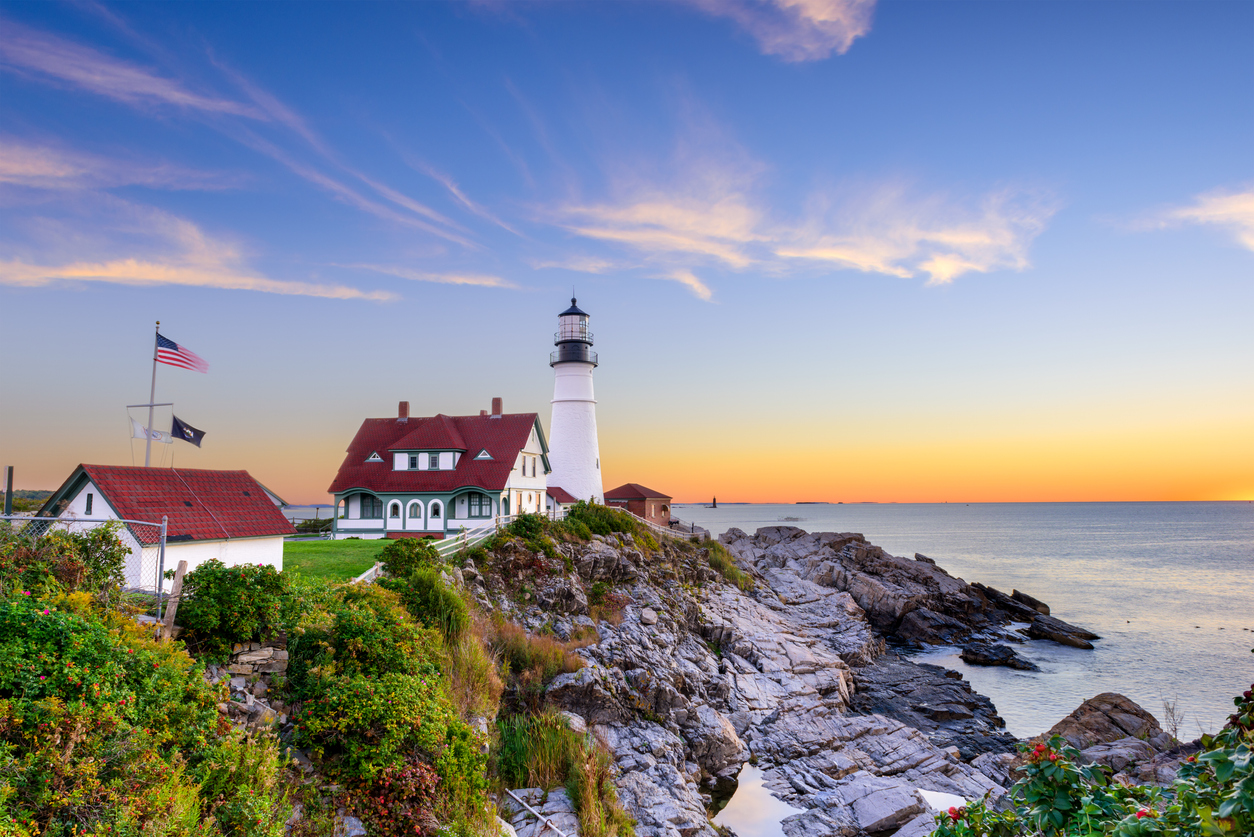 While Vermont may have better public relations, the foliage in Portland is equally as stunning without the crowds. The weather is a cool mid-70 degrees, and there is plenty to do around the mountains, the Atlantic, lakes, fishing villages, larger cities, and national parks. There is a natural beauty in Maine, and Portland offers culture, restaurants, and a thriving nightlife.
The Press Hotel has 110 luxurious rooms with floor-to-ceiling marble bathrooms, including the penthouse with access to the roof and an unobstructed view of the city. It also has a cozy fireplace, a large table, an ironing board, a kitchen, and a wet bar.
The hotel has four event rooms for weddings. A professional wedding team will help plan receptions and rehearsal dinners.
Eventide Oyster Company has caught-that-morning fresh seafood that pairs well with seafood. Drinks labeled "Paradise is Here" and "Grounds for Divorce" could spark an interesting conversation.
Couples can take a two-hour schooner cruise and create some wonderful memories while floating along the rugged Maine shoreline with its lighthouses and wildlife. Anyone can take a turn steering the ship for a fun adventure. There will be food and drinks.
Art lovers should visit the Portland Art Museum which is one of the oldest art museums with a collection that includes Edward Hopper, Claude Monet, and Andy Warhol, among many others. The museum takes special pride in its Winslow Homer collection. The café offers breakfast and lunches.
For a relaxing afternoon, honeymooners can stroll around the Japanese Garden and enjoy the waterfall and lovely garden.
---
Williamsburg, Virginia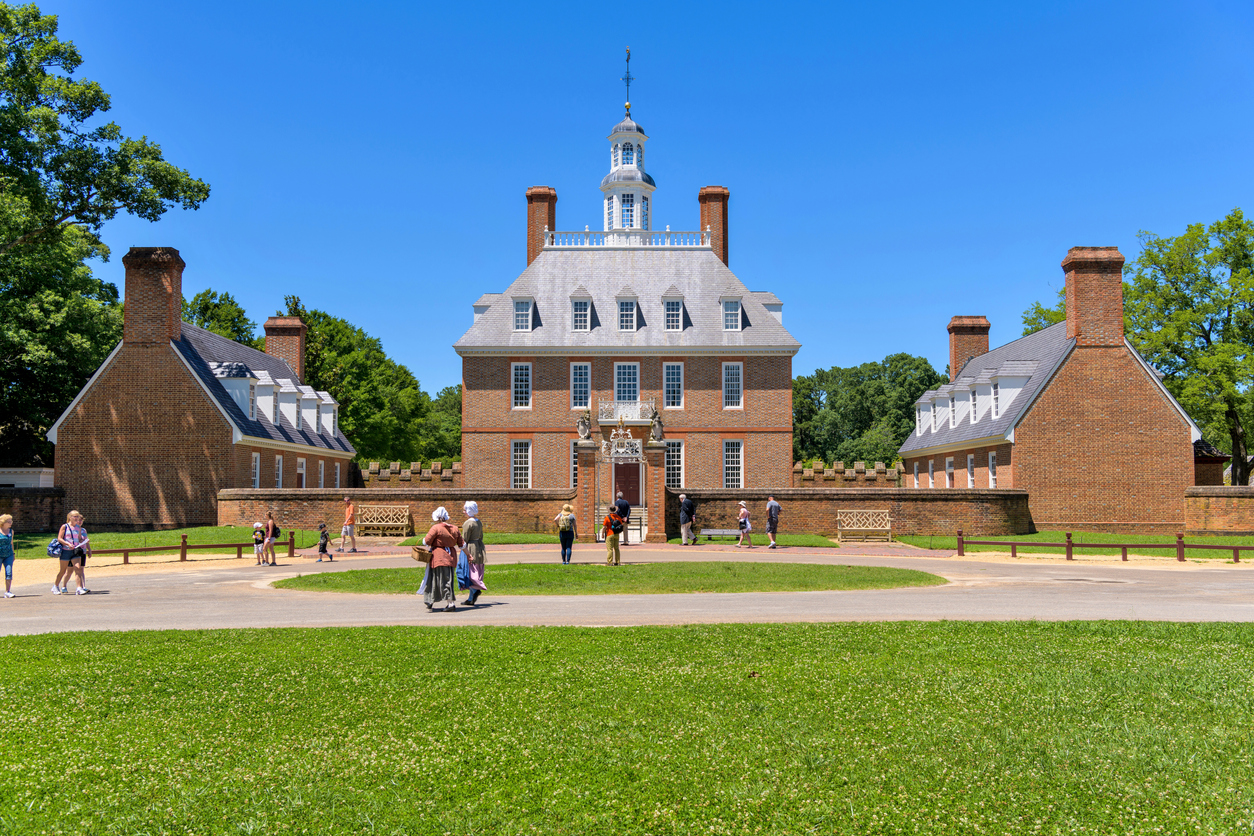 Williamsburg is 18th-century life brought into the 21st century and is one of the most culturally relevant cities in the US. September honeymooners are not only following the footsteps of Thomas Jefferson and George Washington, but they are doing so during a month when the foliage is brilliant and the temperature a comfortable high 70s. They can also participate in the annual September Virginia Food and Wine Festival and enjoy some wine with their history. All before reveling in the thrills of Bush Gardens and the fascinating reality of the U.S.' first settlement, the Jamestown Settlement. With September's fewer crowds and lower temperatures, outdoor exploration is a joy.
Williamsburg White House bed and breakfast is a mere four blocks from Colonial Williamsburg and is the oldest of the historic homes in Williamsburg. All suites include breakfast. The Indulgence Package (it's your honeymoon!) included chocolate-dipped strawberries, roses, champagne, and a cheese platter with wine.
What better time than September to take part in one of Williamsburg's famed ghost tours and experience the eerie side of history?
Williamsburg has many 18th-century taverns, so make visiting the Williamsburg Winery for a tour and samples a special treat. Interesting fact: their Governor's White is the top white seller in the state. Check out the 18th-century taverns, as well.
Colonial William is like no other place. It is a re-creation of colonial times, from its shops, taverns, 18th-century restaurants, and historical reenactments.
Half-day tours include the Governor's Palace, the original shops, historic houses, and the all-important Raleigh Tavern, where the cry for freedom changed America forever.
History and romance meld on the Yorktown Sailing Charters as a schooner floats down the York River passed the best historic monuments.
---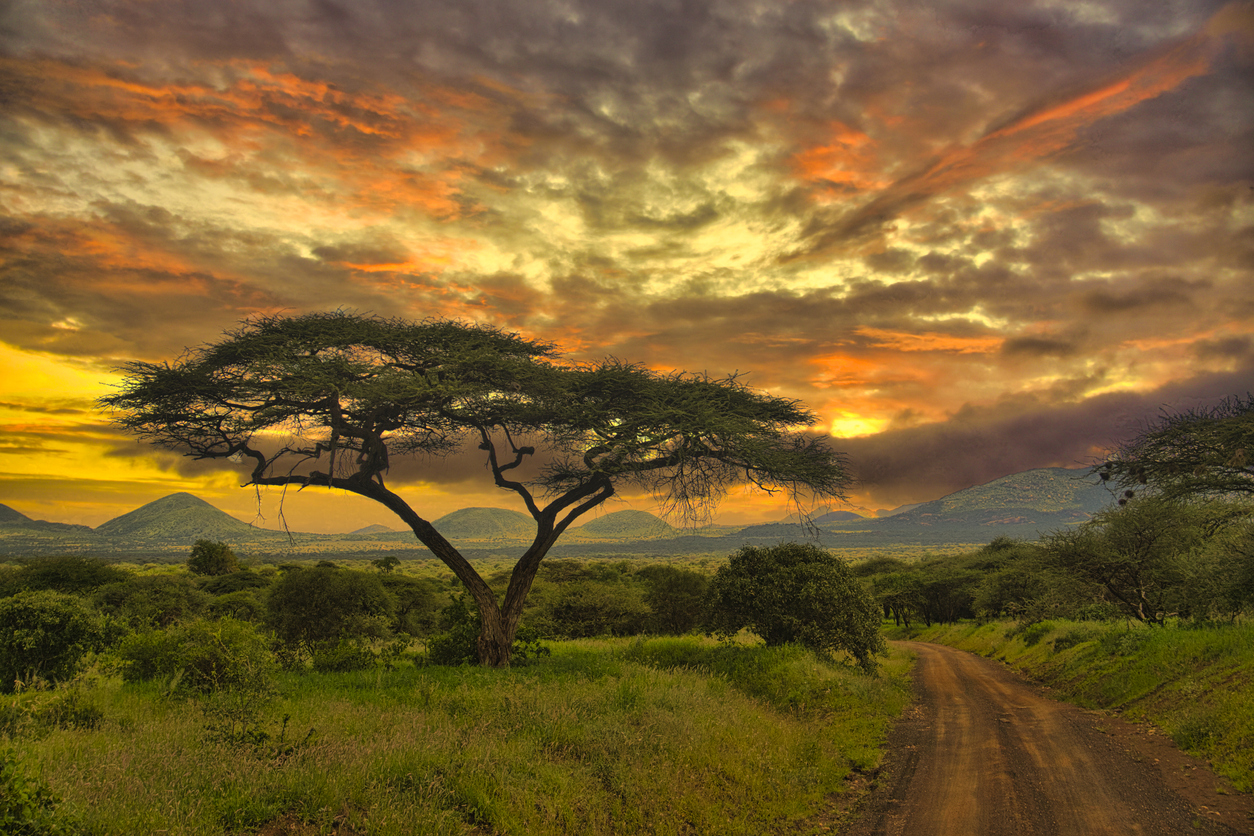 By September, the safari crowds are leaving, but there is still time to catch the end of the Great Wildebeest migration to the Mara River before the rainy season. It's a great combination for a memorable honeymoon.
Before heading out on safari, couples should take in a few of Kenya's fabulous beaches.
Shanzu Beach by the Indian Ocean is stunning and perfect for watersports. It also has game reserves and safaris, so it offers the best of both Kenyan worlds as it embraces a great swim with a wildlife safari.
The white Lamu Beaches on Lamu Island are ideal for relaxation and great views. The beaches are lined with luxury hotels.
Kenya's Amboseli-Mara Safari is a seven-day dream safari that provides comfortable camps and amazing sights. The camps are in prime position for observing and following wildlife through the national parks.
The safari begins and ends in Nairobi, and spends two nights in the Porini Amboseli Camp, the Porini Mara Camp, and the Porini Lion Camp guests can participate in the afternoon or evening before returning for dinner. Porini offers a stunning view of Mt. Kilimanjaro. All meals are included.
The Amboseli Samburu Mara Safari is a nine-day safari with luxurious camping accommodations that include spa treatments. The safari follows the elephant herds until it reaches the tented and comfortable Elephant Bedroom Camp along the Ewaso Nyiro River with a spectacular vista. Among the visitors to the camp are monkeys and elephants. Lions and leopards can be seen up close. There are 14 tents with a private plunge pool and electricity and a shared dining lounge.
Trained gamers provide daily drives and walks.
Following the Elephant Camps, the tour continues to the Elewana Tortillas Camp which has a population of more than 1,000 elephants and a prime view of Mt. Kilimanjaro. The tents have en suite bathrooms. There is a bar and dining in the dining area. The camp has both daily drives and walks.
---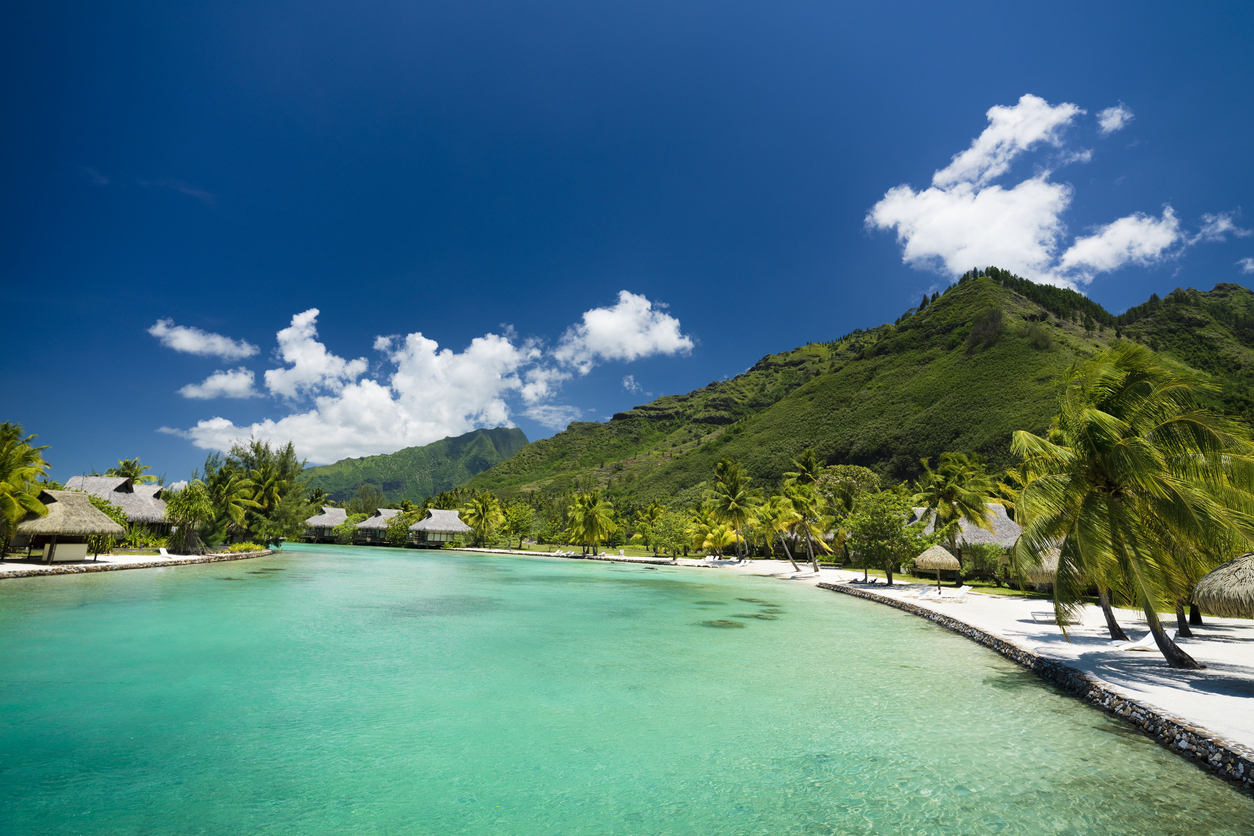 September is quite a dry month with sunny days and low humidity in Tahiti. A major draw to Tahiti during September is the annual swimming with the whales. Few events are as awe-inspiring as swimming with humpback whales and their offspring, and Tahiti in September is one of the rare places where it is possible to do so as the expectant mothers come to the calm Tahitian waters to give birth. It can only be described as a monumental experience.
The Brando Resort on the private Tahitian island of Tetiaro is the brainchild of actor Marlo Brando and is designed for any couple wanting luxury and seclusion on one of the world's most pristine islands. Tetiaro can be reached by a 20-minute plane ride from Tahiti.
This incredible resort has 35 private, secluded villas along beaches and amid the tropical landscape that is home to sea turtles and exotic birds. Everything here is about honoring the Polynesian culture. Each villa is its own little world with a private world surrounded only by nature.
Dining is an art here that takes the form of classic French and Polynesian fusion cuisine. Bob's Bar precedes the Bardo Resort – this is where Marlo came each day for a favorite cocktail – his favorite was a Dirty Old Bob.
The Brando will arrange for a private dinner at the edge of the water at sunset to create infinite exquisite memories.
Soothing spa treatments are available along an outdoor walkway lined with tropical plants.
---
Sicily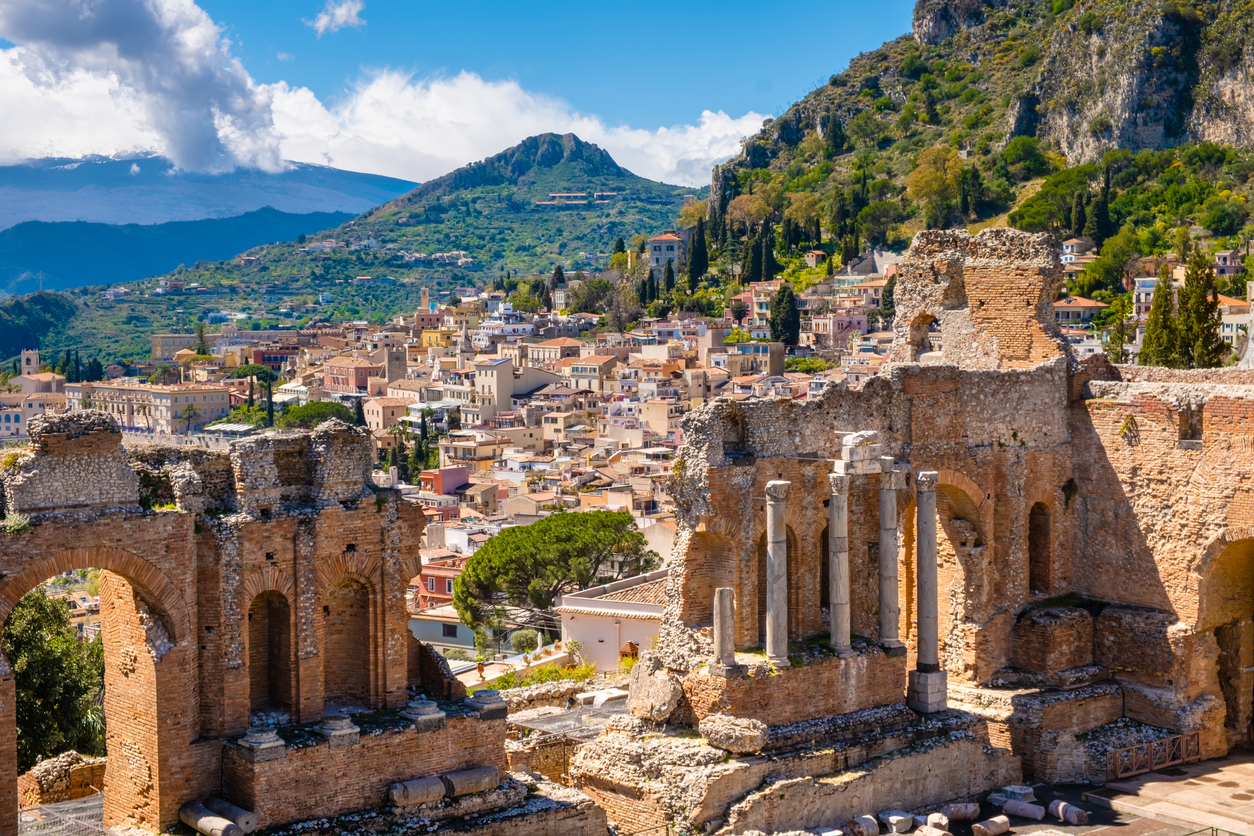 Following the August heat, September can get very crowded and expensive. Still, the weather is at its best and doesn't turn chilly until around the last week of September.
In addition, Sicily is overwhelmed with entertaining food festivals throughout the month.
During the first week of September, the ViniMilo celebrates Italy's great wines in the town of Milo. Music, wine workshops, food pairing, and food masterclasses make for an educational experience. Who loves food and wine more than Italians?
The Festival del Cinema de Frontiera in mid-September promotes independent movies in Marzamemi.
More food happens at the CousCous Fest in mid-September in Sa Vita Lo Capo. The best chefs from many nations take part in a couscous cookoff.
The Grand Hotel Timeo hotel has lovely gardens, and Michelin-rated dining, all near Mount Etna and the fascinating ruins of the third-century Greek Theater with its ancient culture and architecture. The old and the new blend with a natural harmony.
Guests enjoying their comfortable suites will receive daily breakfast and VIP treatment during their stay. Champagne awaits upon arrival, and guests receive credit toward spa treatments and dining. A pool is available for their enjoyment. The spa, which spans throughout the garden called the Garden of Dreams, includes a sauna, steam bath, and a couple's treatment room. Massages can be enjoyed on the terrace.
If there is such a thing as a food paradise, it is Sicily – whether it is an elegant restaurant or a pizza from a street vendor. Good taste is the holy grail of Sicily. Couples should visit as many eateries as possible and take part in the many cooking classes to learn how to truly savor food.
Visiting Sicily's capital of Palermo is a must. A good start is what is referred to as the Fountain of Shame because of its stunning nude statues (think Michelangelo's David). These statues were visible from the church across the street, and the nuns denounced them and called them shameful. The truth is these statues are the height of grace and beauty.
Capella Palatina, erected in 1130, is Palermo's favorite attraction. It is located inside the Palazzo dei Normanni's with breathtaking gold mosaic and painted ceilings. It is believed that the original designer of this religious structure may have been a Muslim as the marble displays an Islamic aesthetic. Interesting history.
Mount Etna, course of, is Sicily's most massive volcano reaching up to 3,330 meters. The volcano can be hiked, biked, and seen by helicopter. This being Italy, it is unsurprising that the slopes of the volcano has a wine-tasting tour of Sicily's finest vineyards.
---
Banff, Canada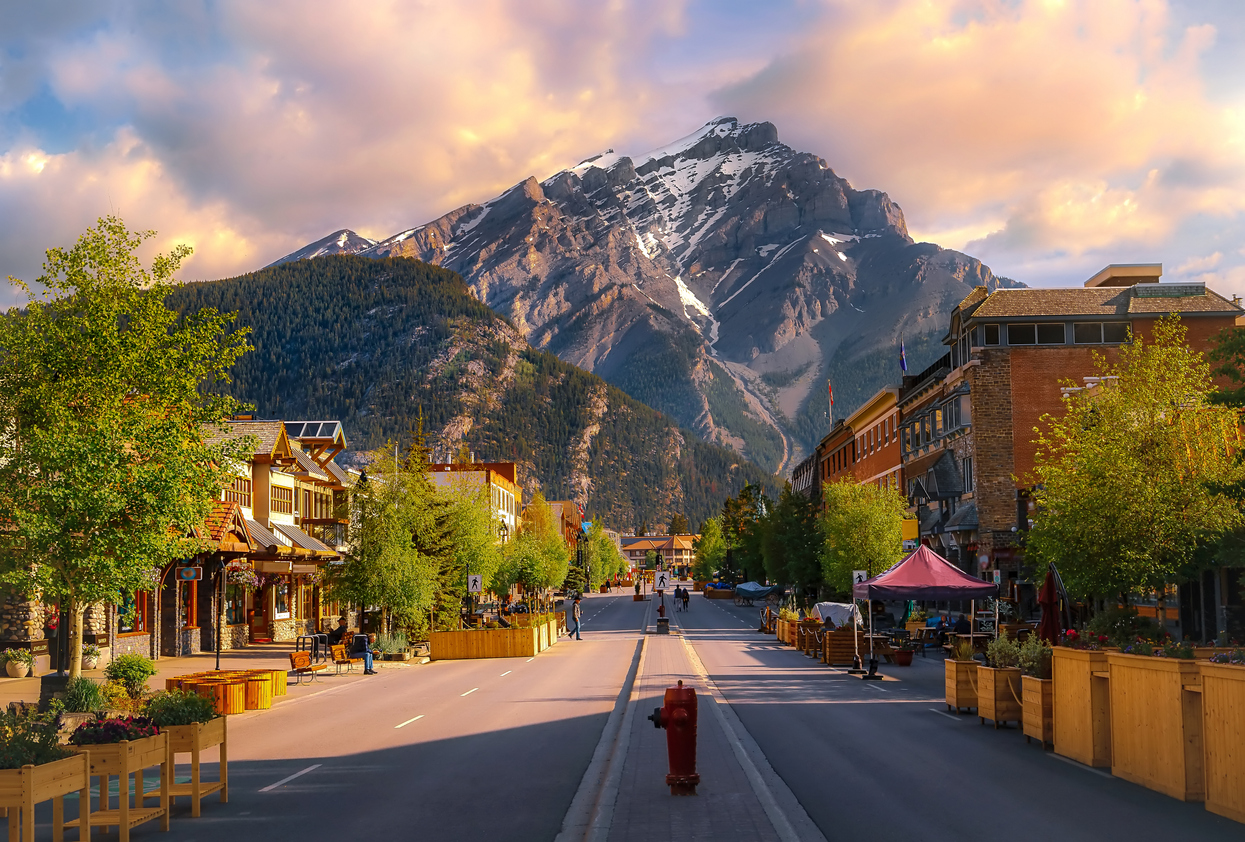 Banff in Alberta's Canadian Rockies is surreal throughout the year. September, following the summer heat and before the arrival of winter snow, is the best time for a visit. The fall colors are sure to entice all nature lovers. It's when the larch trees turn golden everywhere you look.
Banff National Park has become very popular for hiking, and there is lots more.
The unrivaled Fairmont Banff Springs, known as the "Castle in the Rockies" is designed to complete any honeymoon. Luxury abounds, and a 27-hole golf course beckons. All 739 suites and rooms in the castle have magnificent views. The hotel will arrange excursions to explore the beauty and surroundings of the mountains.
There are several wonderful eateries, some with a German-themed menu or an afternoon tea. The spa soothes and pampers with a mineral pool and whirlpools with a waterfall. Stress simply disappears.
Needless to say, the castle is prepared to plan a fairy-tale wedding from start to finish.
The trails in Banff National Park are gold (in September, literally) and should be explored. Banff Trail Riders on Sundance Road has stables for exploring on horseback. Visitors can opt for a ride up the Sulphur Mountains and the cave with its hot mineral springs.
The Cascade Gardens near downtown is a mountain oasis with terraced hills, gazebos, shelters, and flowers and trees everywhere – and in September, the colors are spectacular.
Another very popular trail leads to the Plain of Six Glaciers Tea House beginning at Lake Louise and leading up to three and a half kilometer for a breathtaking perspective of the lake. Hikers will know they have reached the tea house once they smell the fresh bread and enjoy a snack with their tea before heading back down.
---
Munich, Germany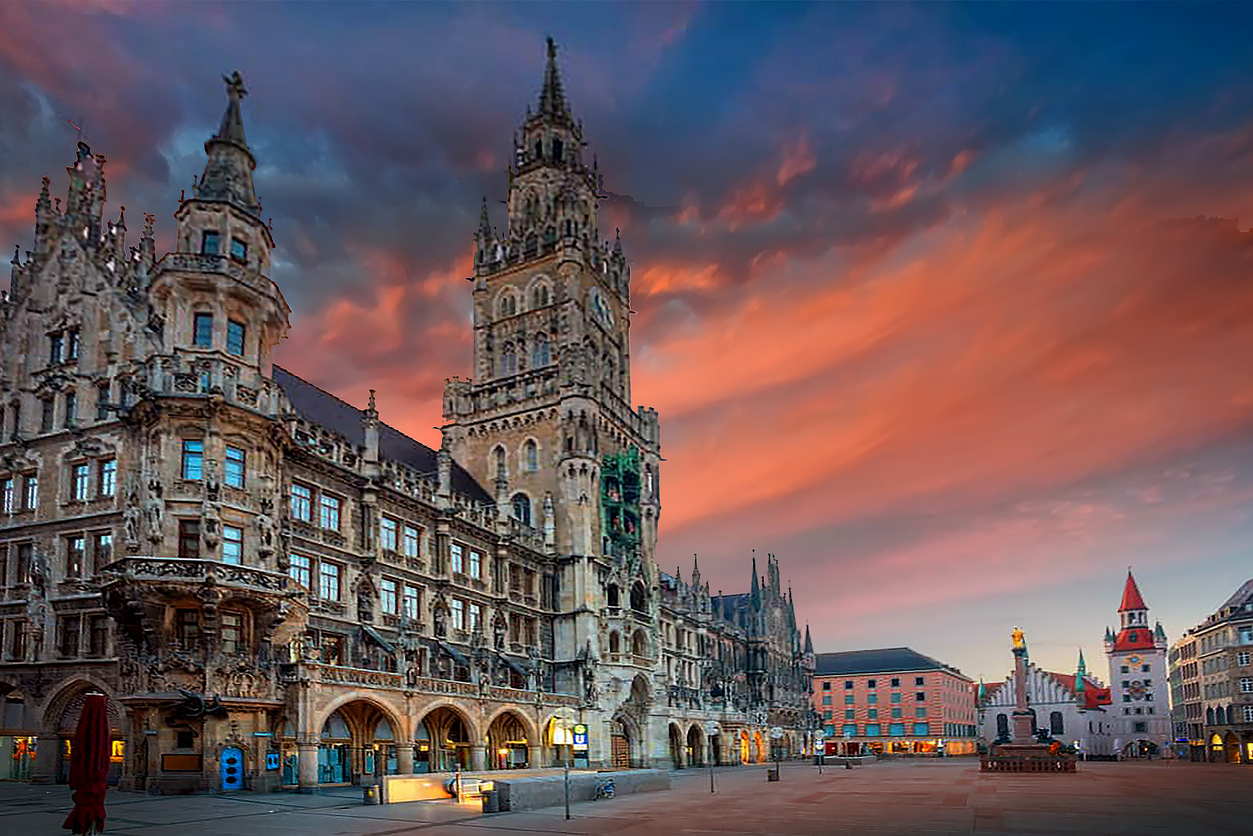 The September weather in Munich is still a balmy mid-sixties, and the city provides all the adventure and romance needed for a honeymoon. In September it also puts on the world-famous Octoberfest (yes, it is mainly in September) which is a month-long party of good cheer, great beer, and delectable food accompanied by oompah music. Is there a better way to begin a life together?
The Mandarin Oriental is located near Maximilianstrasse (Munich's Fifth Avenue) and exudes elegance and style. The rooftop provides a great view of the Old Town. Some of the rooms have a terrace.
Dining choices lean heavily toward Oriental cuisine. Guests have a choice of a breakfast package and a golf package. The Octoberfest Package includes a full breakfast, dressing up in authentic dirndl skirts and lederhosen, taking the bus to the festivities, and two entry tickets to one of the best Octoberfest tents.
Strolling through Old Town allows couples to see the best of Munich, including the Frauenkirche and the world-famous Hofbräuhaus beer hall.
Schloss Nymphenburg is a grand palace and park complex and one of Europe's most lavish palaces (think Versailles) and located two hours from the center of the city. Tours are available to the galleries and living quarters. Public concerts take place in the northern wing's Hubertus Hall.
Like Versailles, Schloss Nymphenburg has magnificent gardens and attendant buildings.