Spending one of your most important romantic trips in any of the best all inclusive resorts USA is quite an experience. Apart from being accessible, they vary largely in terms of the kind of setting they provide — and the overall cost.
This blog lists handpicked resorts that promise to make your honeymoon extra special. Rest assured, there's something to suit your preference and budget. Keep scrolling. Note that the prices indicated below are on a per person basis.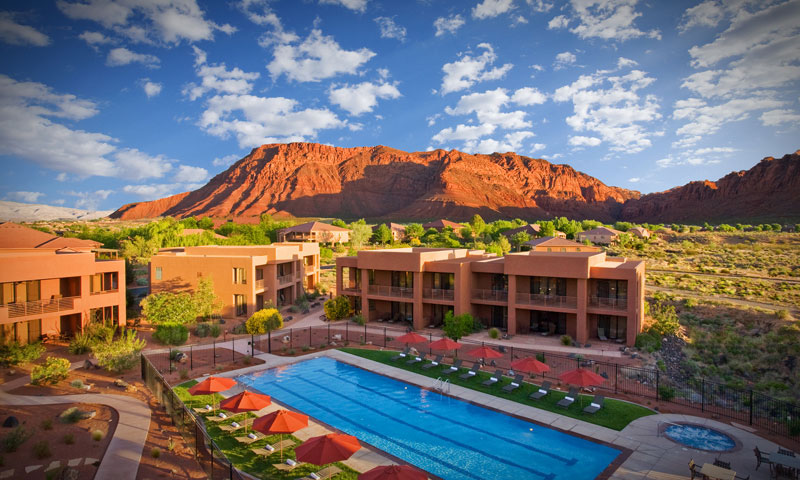 Price
Starts at $100 per night
Why Stay Here
Are you and your partner fitness enthusiasts? A trip to Utah's Red Mountain Resort might be the best for your honeymoon. Affordable and just two hours from Las Vegas, the property is set among the state's iconic canyons and rock cliffs.
Here, you can indulge in gourmet meals and make the most of their well-equipped fitness facilities. If you want to relax, check out their pool decks and embrace incredible vistas. And when you want to sweat it off, you'll have access to all sorts of adventures, including rappelling, rock climbing, and canyoneering.
Enjoy their upgraded packages and luxurious spa treatments if you have an extra budget. You can also venture onto the nearby Bryce Canyon and Zion National Park.
---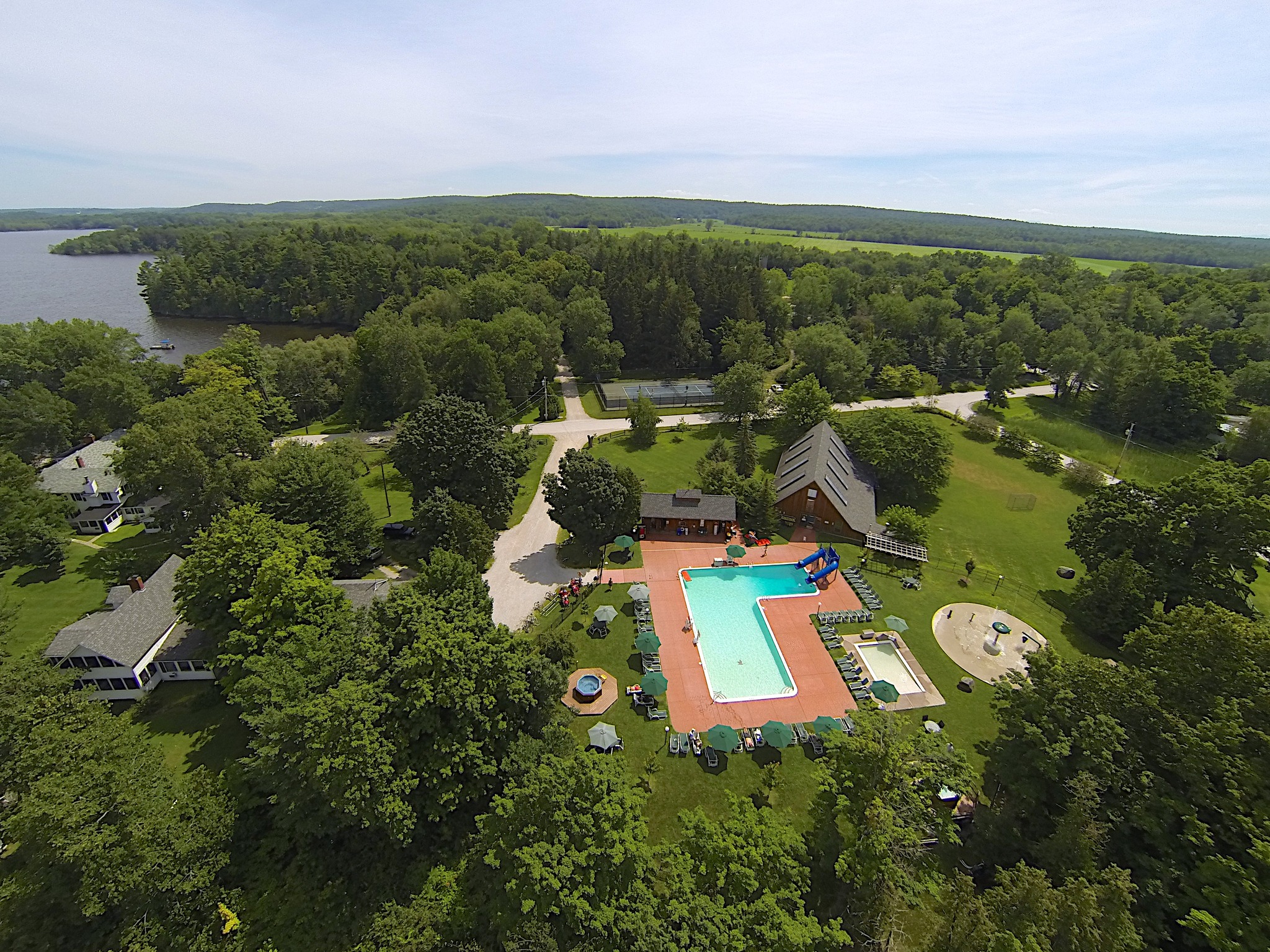 Price
Starts at $178 per night
Why Stay Here
While this sprawling Vermont playground welcomes families, you and your partner can still have a blast and enjoy romantic moments in this resort. You have an array of cottages and suites to choose from, all featuring living rooms, kitchenettes, and screened porches.
Their accommodations are cozy and steeped in New England traditions. You'll have plenty of spots to try various activities on the rest of the premises. They have many for-adult offerings, including water sports, aqua aerobics classes, spa treatments, evening cocktails, and candlelit dinners.
Make your stay even more unforgettable by trying off-property trips and adventures. Explore nearby nature trails, soak up the sun at beaches, or go for scenic drives.
---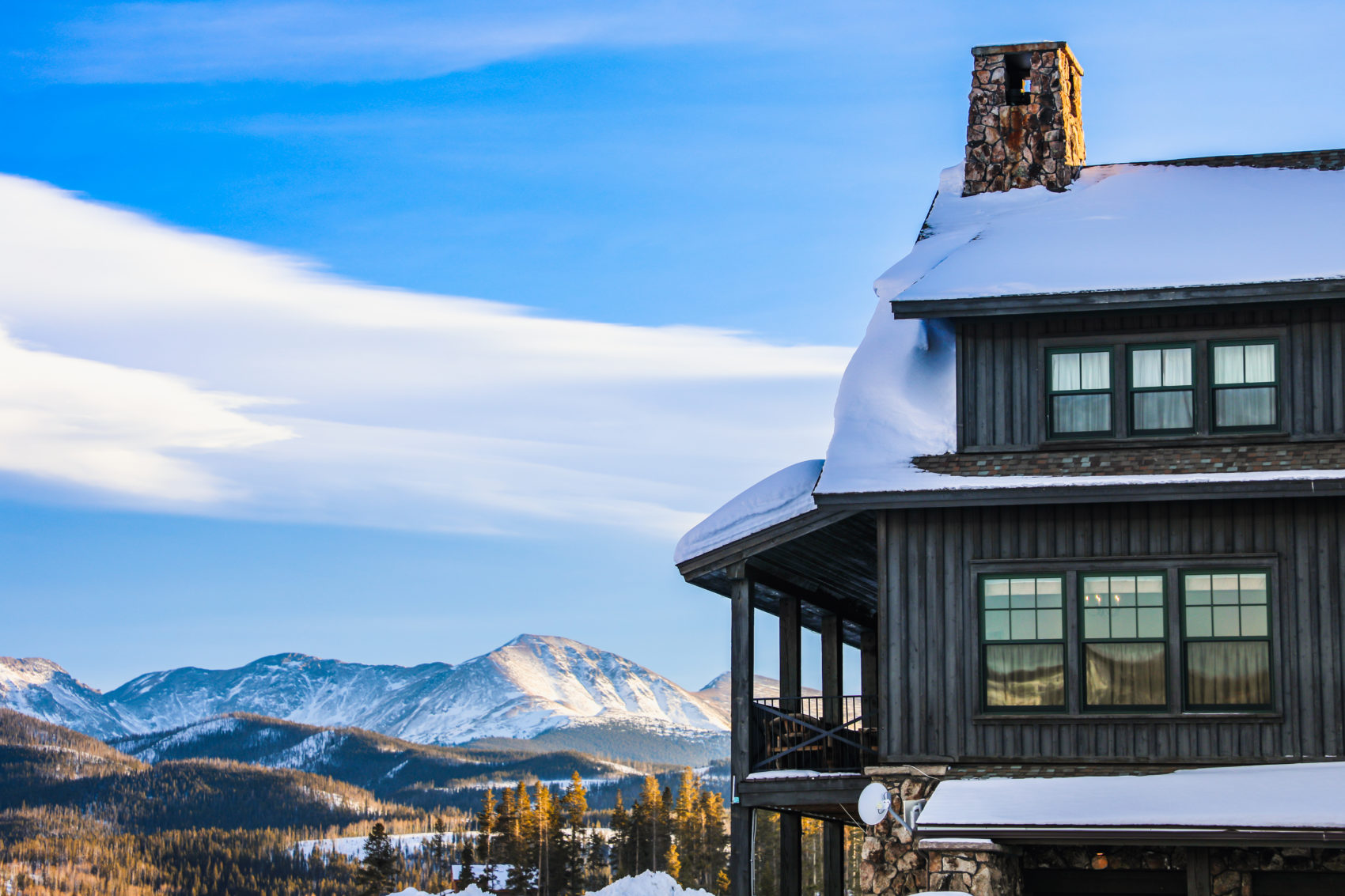 Price
Starts at $200 per night
Why Stay Here
If your honeymoon dreams are made of rural experiences, then The Devil's Thumb is one of the best all-inclusive resorts in USA to stay at. Set in rural Colorado, it offers cost-effective packages that already pay for your meals, snacks, and specialist activities.
If you want an adventure-filled honeymoon, they offer cross-country skiing, horseback riding, and even paddleboard yoga. For a relaxing reward, head to their spa and get treated with a complimentary daily massage. They also have an outdoor heated pool and hot tub where you can savor romantic moments with your sweetheart.
---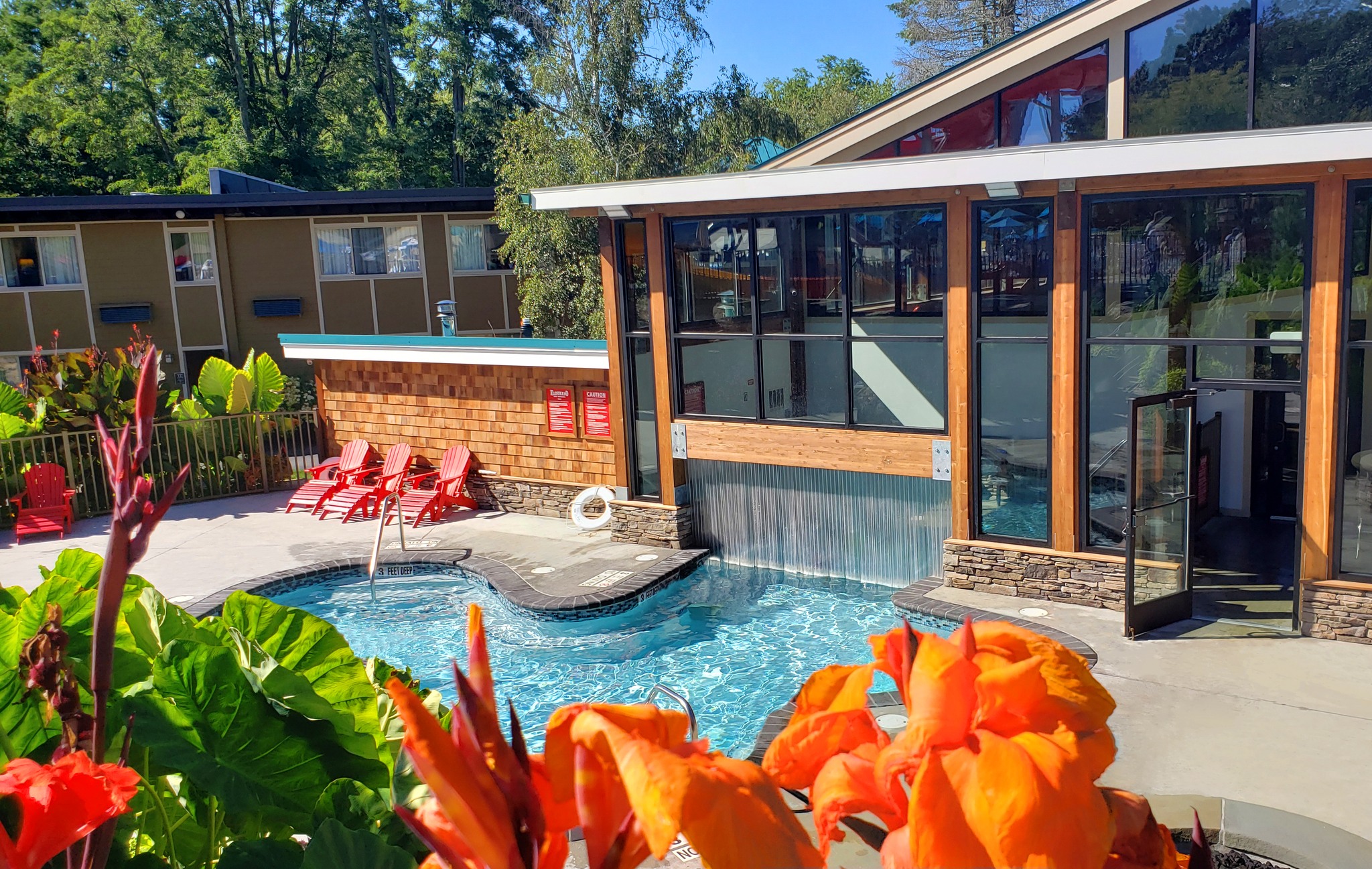 Price
Starts at $239 per night
Why Stay Here
Find all the comforts of home when you book one of the award-winning accommodations of Rocking Horse Ranch. They got free WiFi, plush mattresses, and more. When you leave your lodge, you'll be greeted by verdant sceneries that serve as a beautiful backdrop for your romantic holiday.
Rocking Horse Ranch is ideal to satisfy your craving for adventure while staying in a place tucked away from the hustle and bustle of the city. Here, you have many activities to choose from — from horse riding to mountain tubing to relaxing in a hot spring.
No matter what season you choose here, a fun-filled honeymoon experience awaits. Also included in your stay are daily all-you-can-eat meals.
---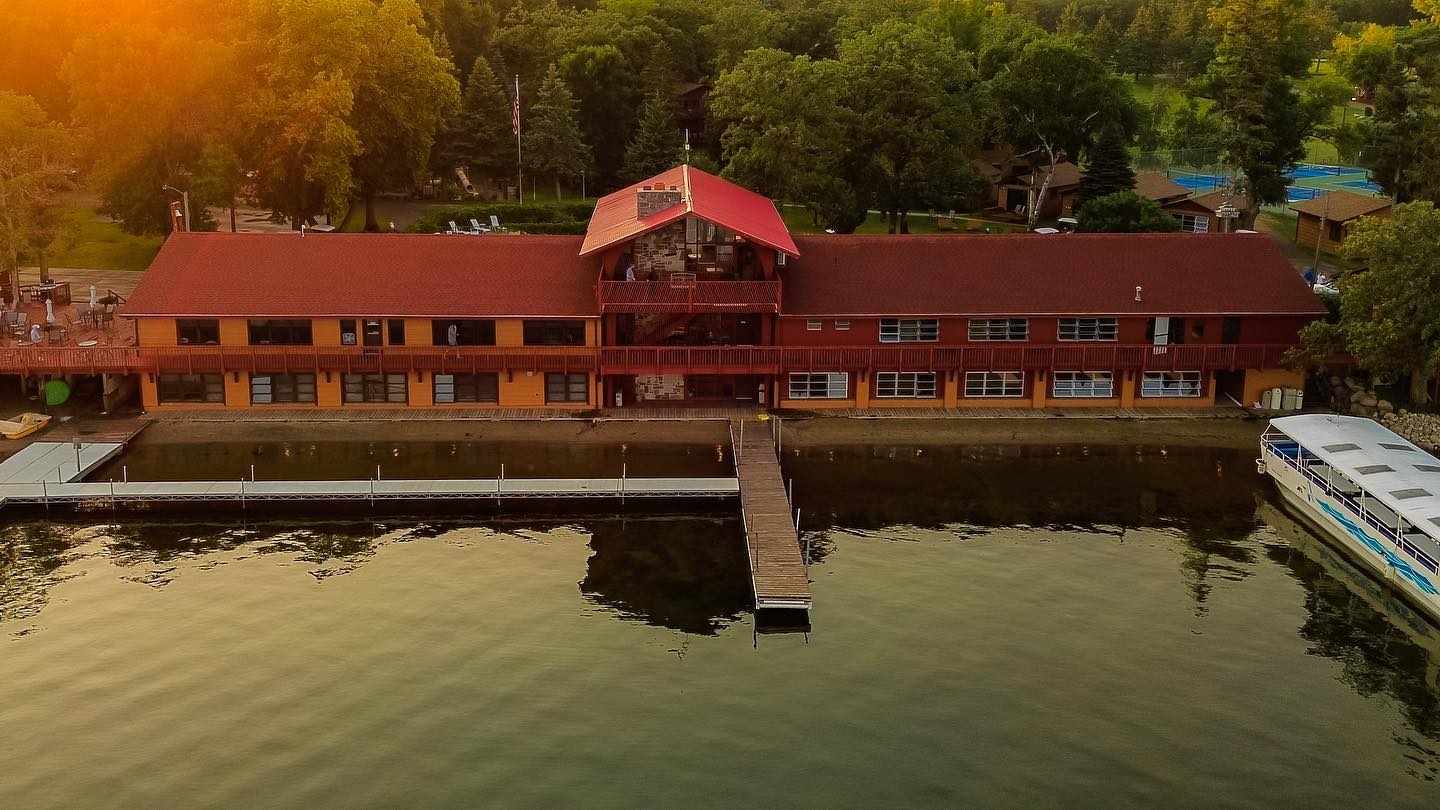 Price
Starts at $261 per night
Why Stay Here
If you want to have a vacation that evokes carefree days, then Fair Hills is one of the best all inclusive resorts USA to spend your honeymoon. Located just outside Detroit Lakes, the resort is between the beautiful Pelican Lake and Wildflower Golf Course. You can swim, water ski, play golf, or stroll around in the sprawling property that's nearly a century old.
While it has a sling history of being a premier family resort, your accommodation option is one of their 100 fully modern cabins. On the resort grounds, you can access a heated swimming pool, outdoor hot tub, and horseshoe pits, among others.
---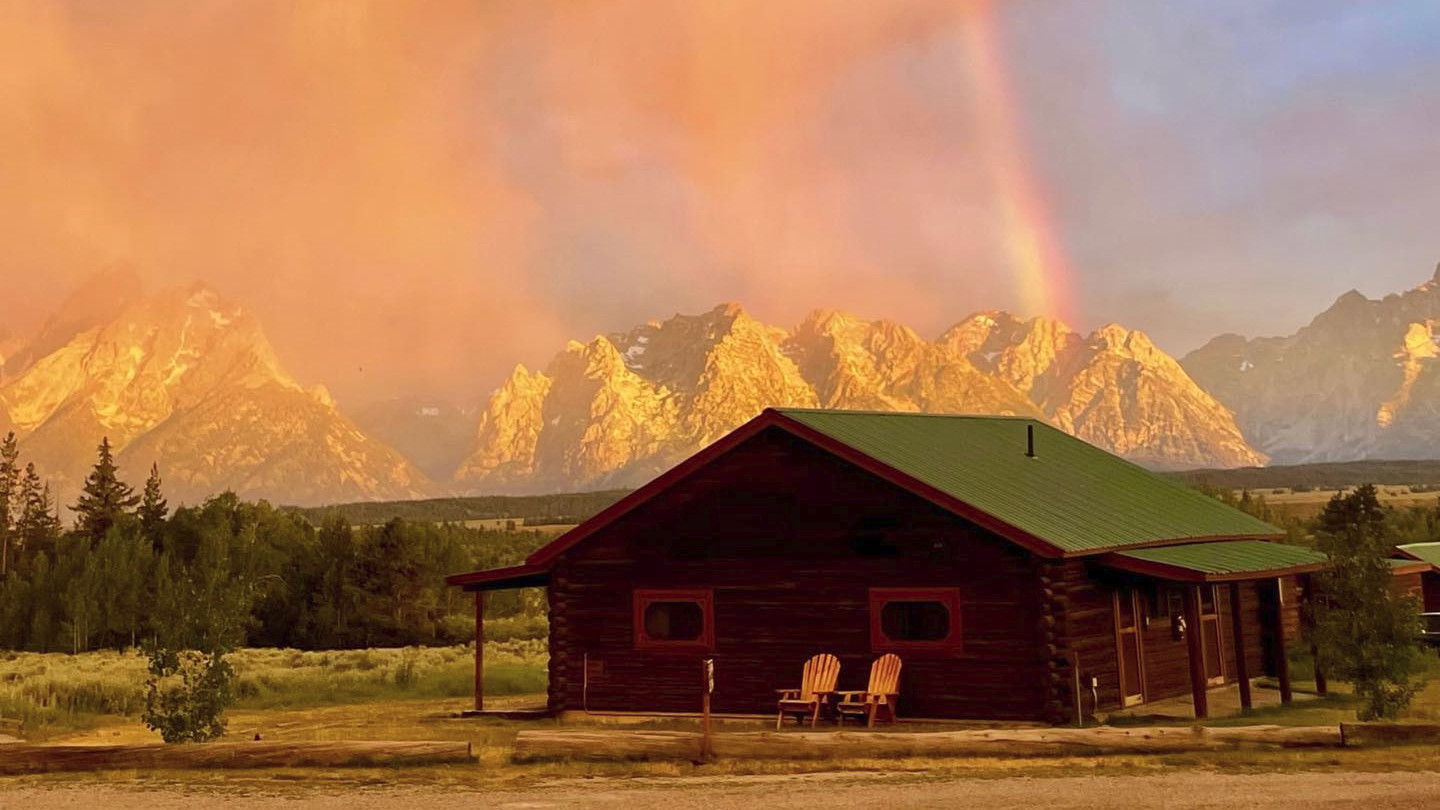 Price
Starts at $260 per night
Why Stay Here
If honeymooning inside a national park is your dream, look no further than Triangle X Ranch. Located in the heart of Grand Teton National Park, this all inclusive resort USA allows you to experience an authentic Western lifestyle.
Your dude ranch vacation offers unparalleled horseback riding, but it's so much more than that. You can embark on wilderness adventures, pack trips, or even try big game hunting. If you're drawn to the water, scenic raft trips are available. Additionally, you can explore creeks and mountain lakes through their guided fishing trips.
Choose from their 20 distinct log cabins and set off on a unique adventure for your honeymoon.
---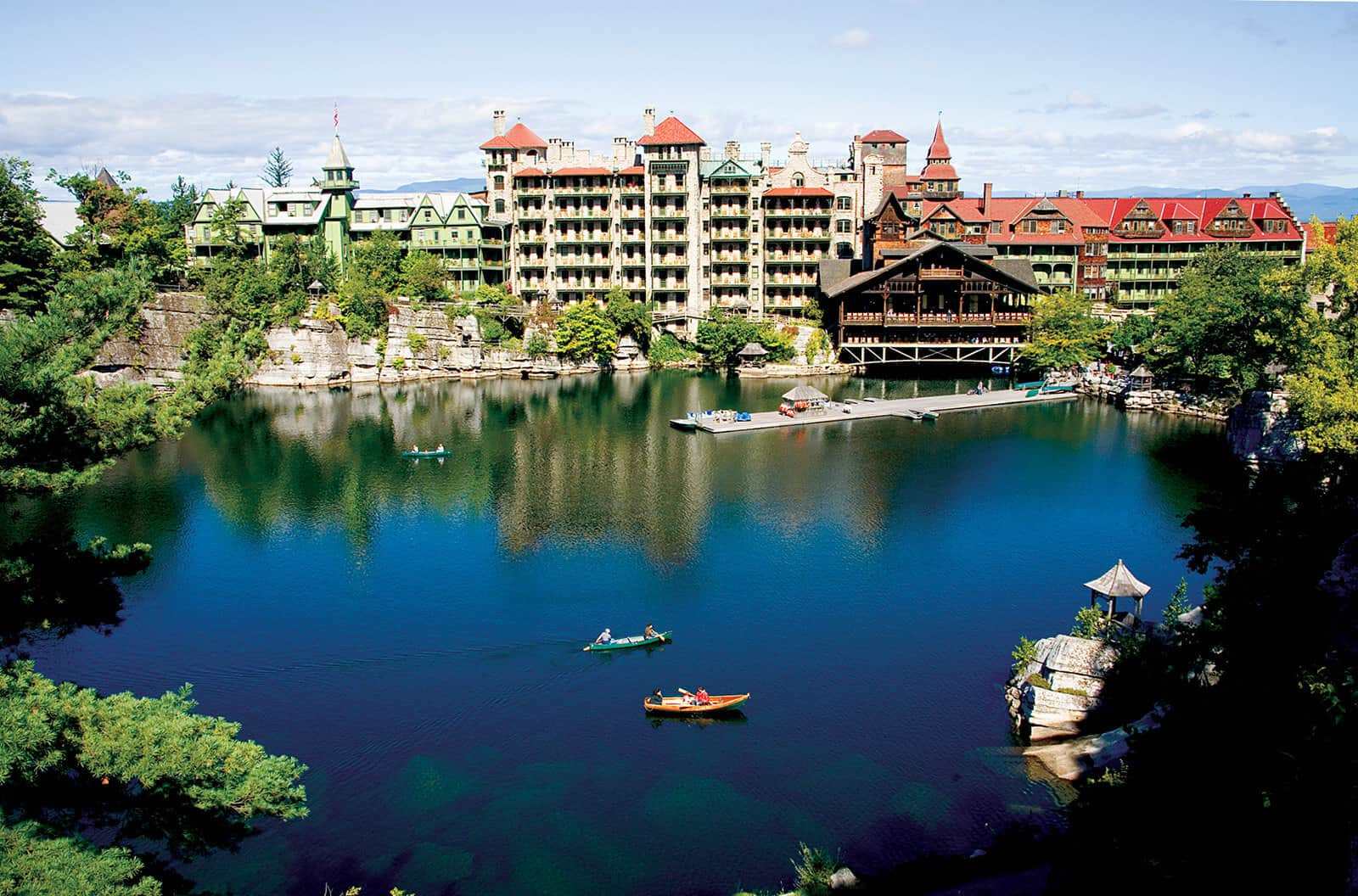 Price
Starts at $300 per night
Why Stay Here
Mohonk Mountain House is historic and Hudson Valley's iconic resort. With a history dating back to 1869, the Victorian castle resort welcomes guests who want to enjoy a mountain-top getaway in its purest form.
The property seamlessly combines classic charm with modern comforts, with its elegant accommodations reflecting that brand. They have suites, rooms, and a cozy lodge, all with three meals daily, nightly entertainment, and access to wellness classes, indoor pools, and over 85 miles of scenic hiking trails.
All lake activities and winter activities are also included. If you want to play tennis or golf, you can also do just that and enjoy quality time with your better half. Enrich your experience with more of their activity offerings, including archery, rock climbing, and tomahawk throwing.
---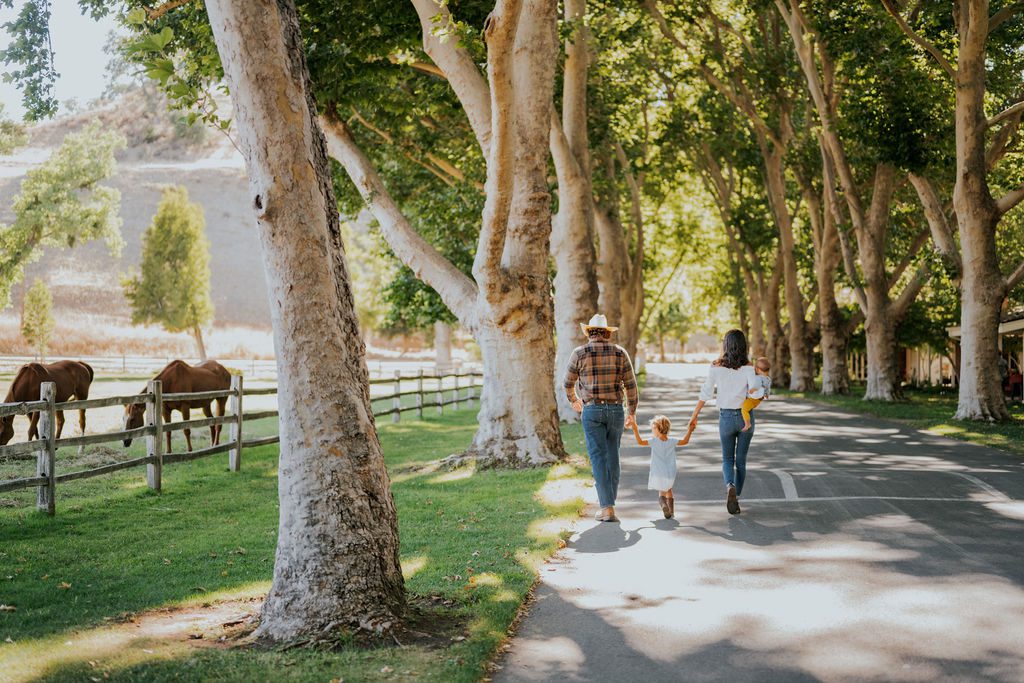 Price
Starts at $350 per night
Why Stay Here
Santa Ynez Valley is home to the Alisal Ranch. It sits on a 10,000-acre land with a beautiful lake spanning 100 acres. The resort, backed by 75 years of history, offers suites, studios, and cottages you can call home while you're on holiday with your partner.
They offer several packages to help you choose the most suitable for you. But one of their most in-demand is the Best Available Rate package, which already covers accommodations, daily breakfast and sinner, and beverages. You and your loved one can also enjoy a long list of activities, including hiking, biking, and canoeing. If you're both wine lovers, they also offer wine tasting featuring drinks from local partners.
---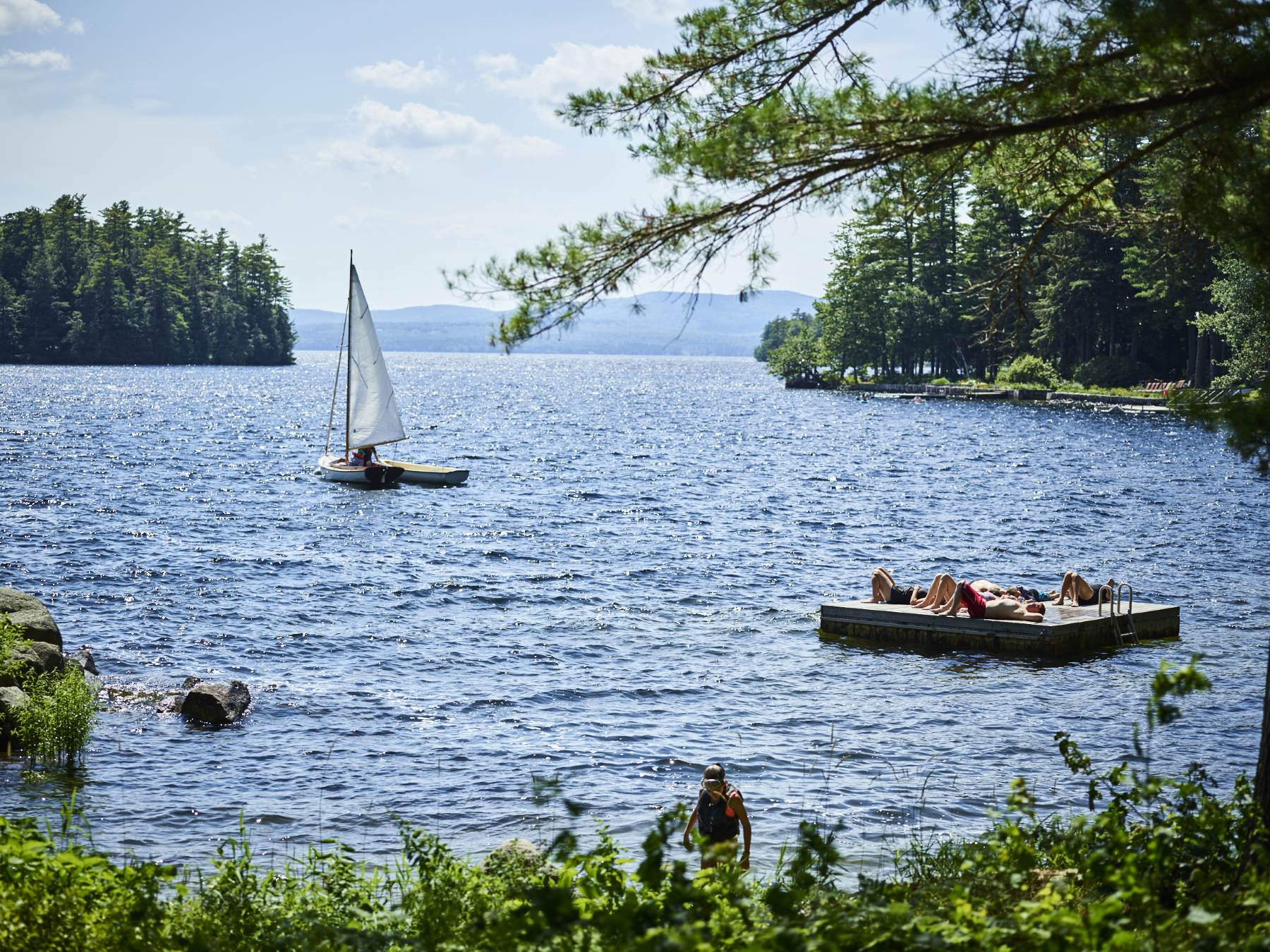 Price
Starts at $350 per night
Why Stay Here
Picture this: You're staying at a cozy cottage with your newly married partner, surrounded by pine trees in a 125-acre forest. With its tranquil atmosphere, it's no wonder that Migis Lodge has been a perennial favorite for family getaways and honeymooners.
Former guests attest to how great their experience is. After all, who wouldn't enjoy an all-inclusive stay that covers delectable culinary experiences (they have seasonal specialties like lobster bakes!) and a daily schedule that boasts a wealth of activities? You can go for leisurely nature walks or try water skiing, wakeboarding, or sailing. You can check out their arts and crafts classes or indulge in rejuvenating massages.
---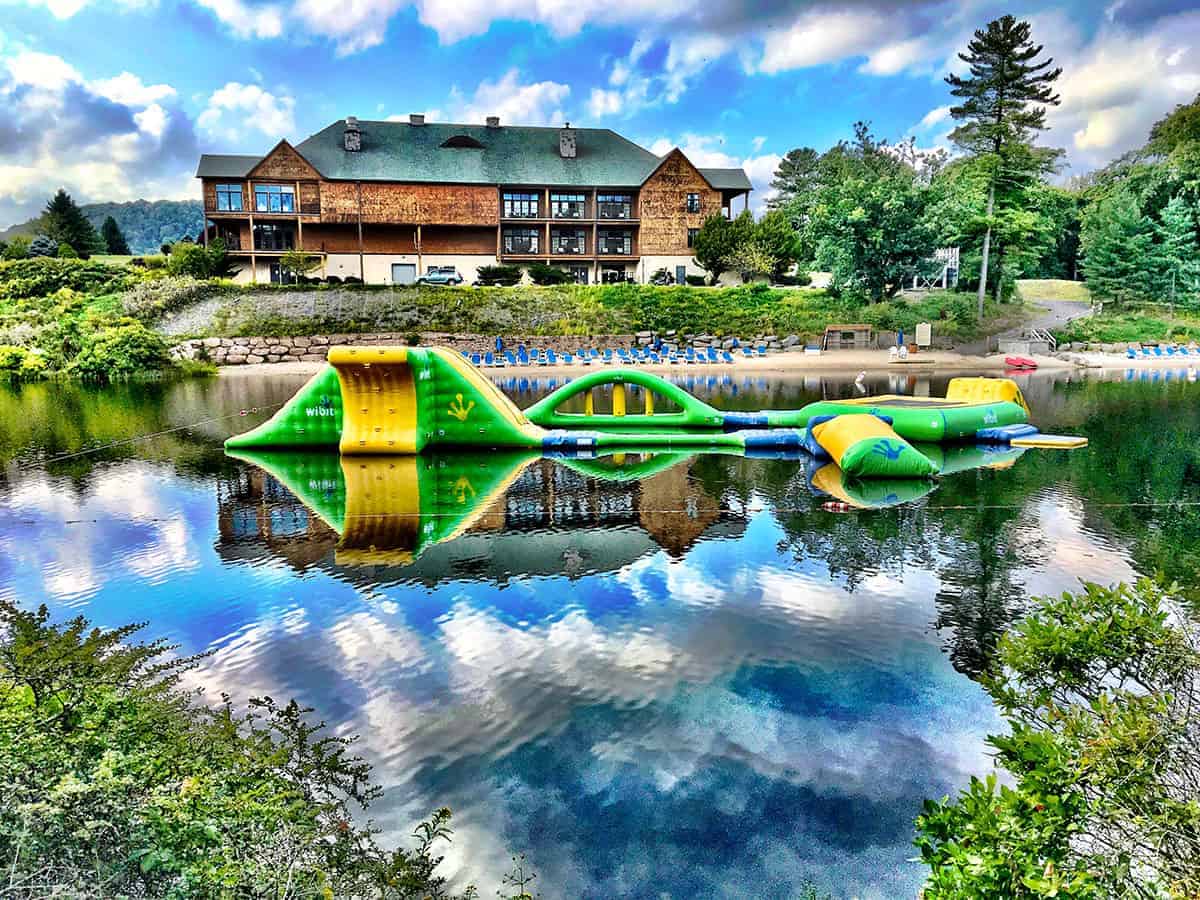 Price
Starts at $354 per night
Why Stay Here
Skytop Lodge is a 5,500-acre paradise with so much to do that you and your loved one would want to stay longer. First off, their accommodations are top-tier. Whether you book rooms at The Lodge or The Inn or rent your storybook cottage, you'll experience warm hospitality and enjoy modern conveniences.
Now, when it comes to activities, this one of the best all inclusive resorts USA offers range from relaxing golf games to adrenaline-pumping outdoor adventures. Try falconry, hiking, boating, biking, and kayaking. You can also lounge by their outdoor pool or their indoor one. Their fitness classes, meanwhile, are there to help you stay fit even while on holiday.
If you want to please your palate, they have seven eateries to choose from. They also serve afternoon tea and cookies.
---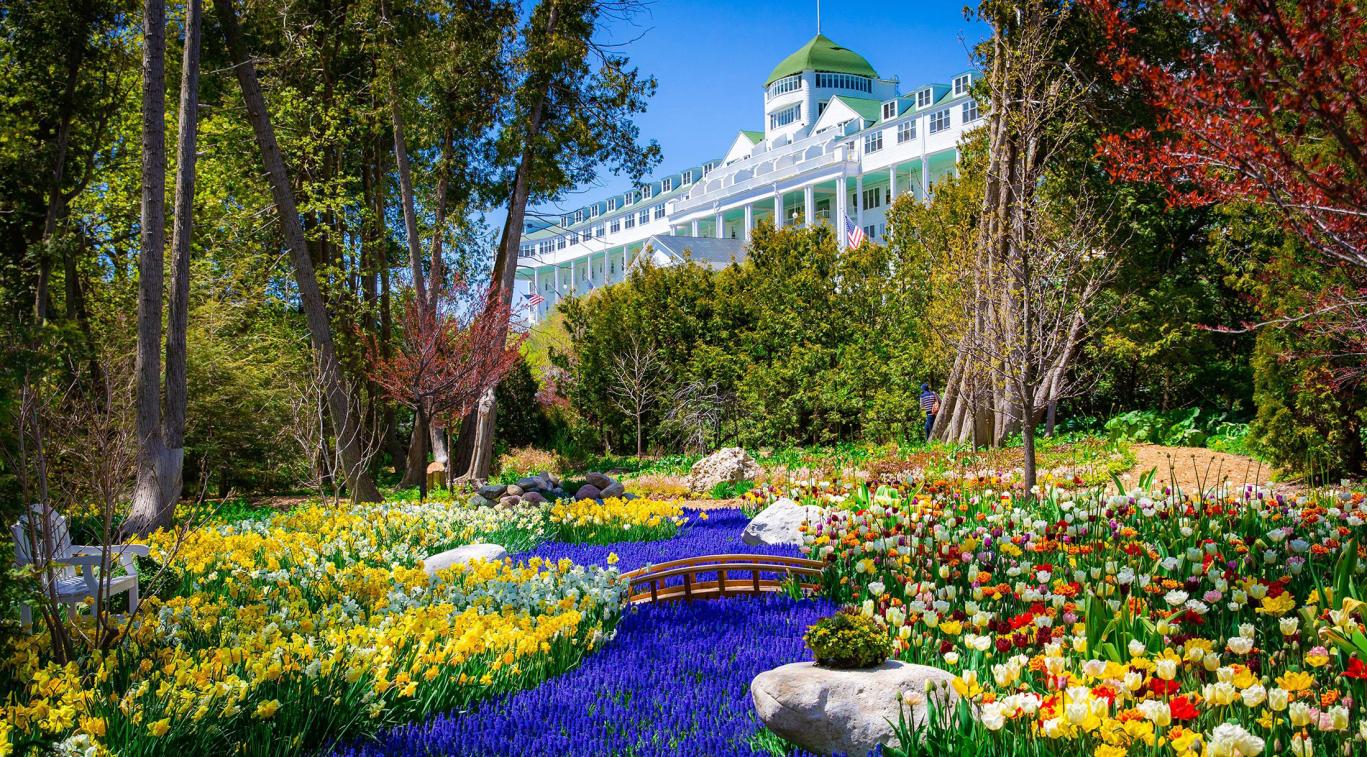 Price
Starts at $360 per night
Why Stay Here
A grand experience awaits you and your better half at the Grand Hotel. This all-inclusive property is set on Michigan's beautiful Mackinac island. It has welcomed guests since the late 1880s, and you can step back in time with activities like riding horse-drawn carriages. They also serve afternoon tea in a traditional parlor.
If you and your loved one have a penchant for things exuding old-world charm, this is definitely the place to be. Apart from staying in opulent rooms, you can indulge in retail therapy right at the property (They have boutique stalls on site). To satisfy your adventurous side, go for a bike and take in scenic views via their trails spanning 70 miles.
---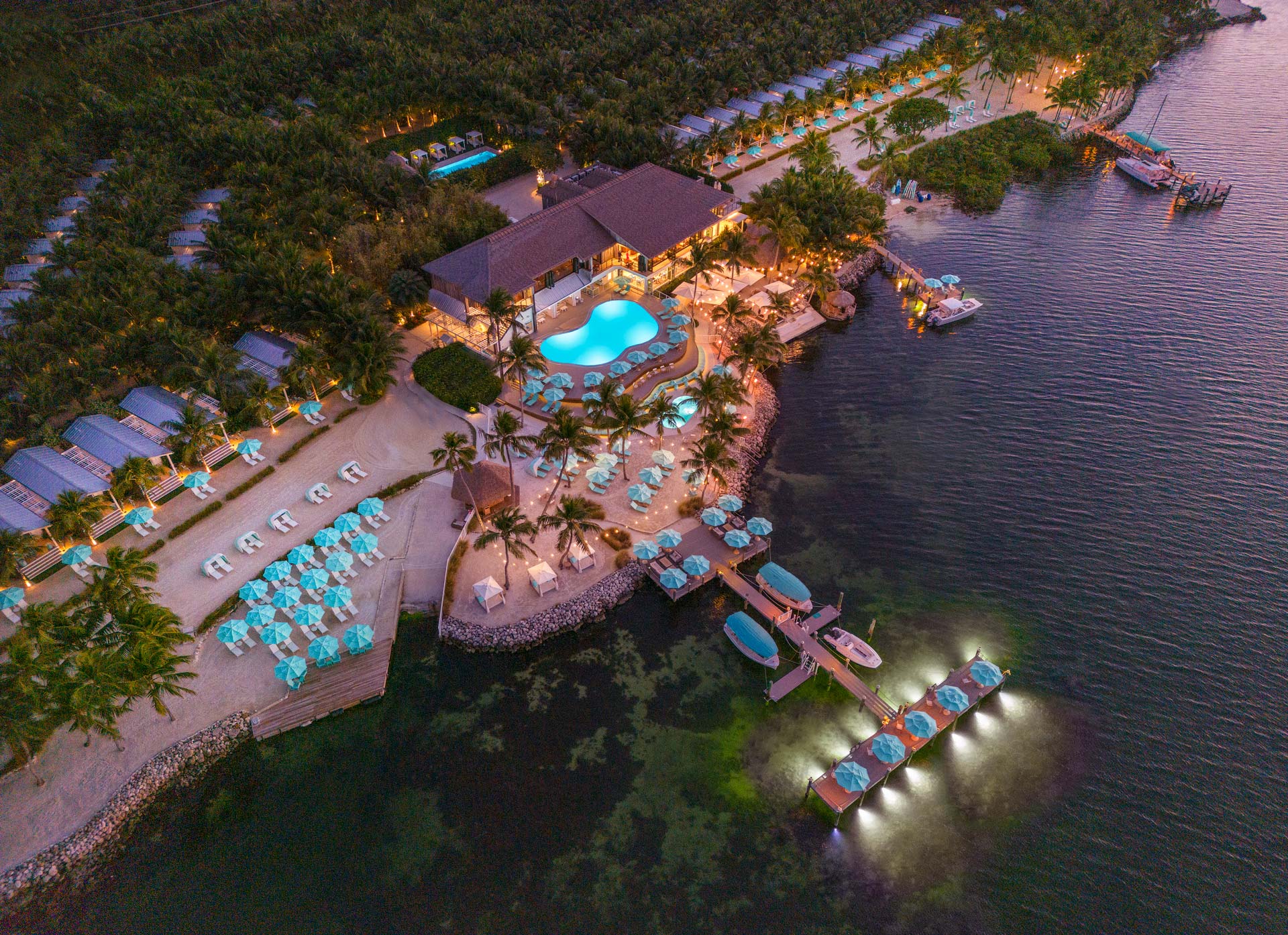 Price
Starts at $500 per night
Why Stay Here
Bungalows Key Largo is an adults-only oasis that offers a total of 135 waterfront and garden bungalows — all designed to be your sanctuary while you're on holiday. A good thing about it is that their room rates already cover meals and beverages, which you can get from two on-site restaurants and bars. Lounging by the pool is further elevated by their complimentary snacks and cocktails.
Appealing to various types of honeymooners, their selection of activities is rather wide. Take advantage of their morning yoga classes and gym if you're into fitness. They have paddleboards and kayaks if you want to go on aquatic adventures. You can also go on diving trips and boat tours. They also offer spa services to cap off your day on a relaxing note.
---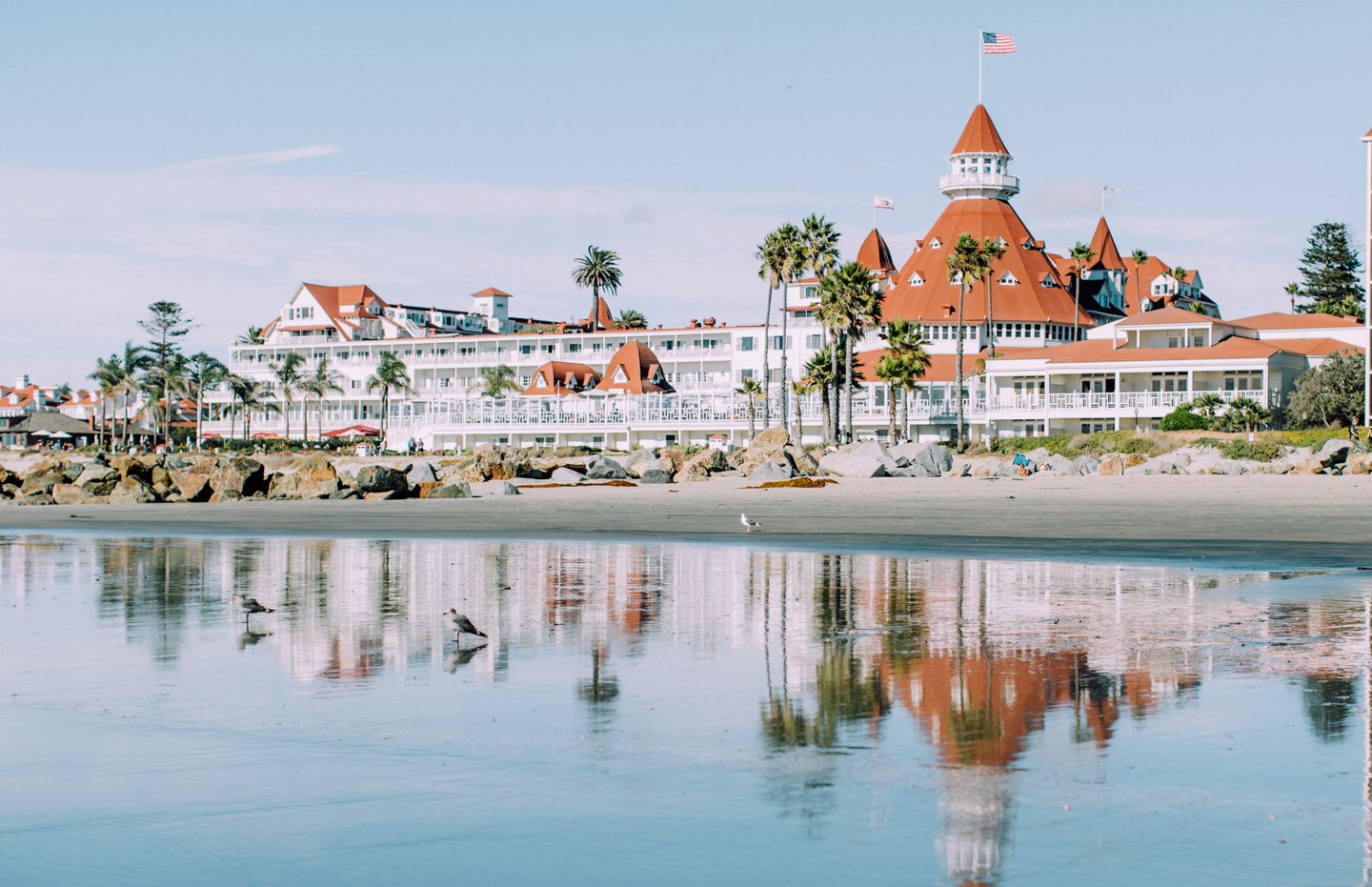 Price
Starts at $500 per night
Why Stay Here
Hotel Del Coronado is one of the most iconic resorts in California. It's a beach resort set on the Californian coast, and its beauty has attracted several A-list guests, including Marilyn Monroe.
The property offers inclusive packages that suit different preferences, each operating on a resort credit basis. For example, if you avail of their Beach Village package, you can get a $150 daily credit that you can use to treat yourselves to sumptuous meals and spa experiences.
This all inclusive resort USA also has a private beach that serves as an outstanding highlight. Here, you can sunbathe, swim, or ride with the waves. Couples like you deserve a break, so why not spend it on a beach without traveling that far?
---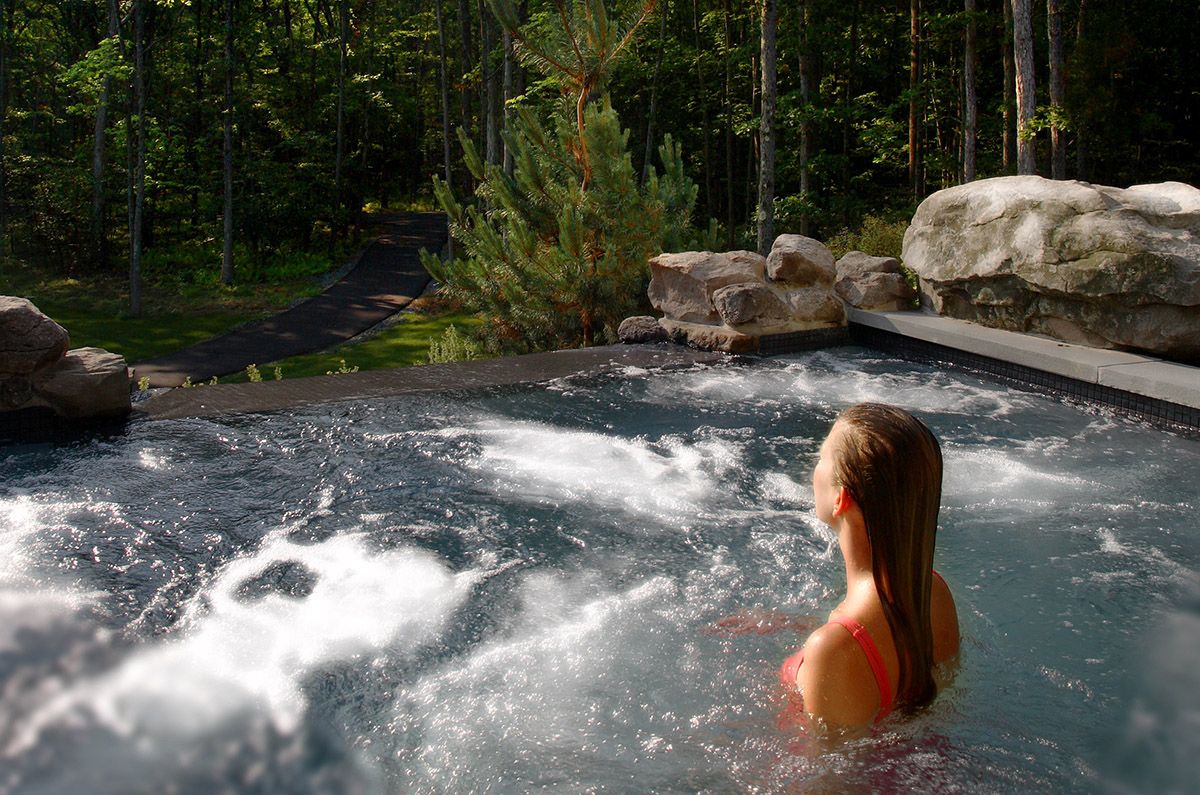 Price
Starts at $570 per night
Why Stay Here
This destination spa is one of the top-rated all-inclusive adults-only resorts to check out. Their luxury adult-only accommodations are comfortable, spacious, and bright — perfect to serve as your home as you relax after a day filled with activities.
Their packages already include three gourmet meals per day, workshops, excursions, and access to fitness amenities (e.g., pool, hydromassage, sauna, steam room). You can take advantage of their championship golf course and tennis courts when not attending their wellness programs. Additionally, you can explore their private land reserve, bike through nature trails, or try archery or fishing. Water activities are also available, including kayaking and stand-up paddleboarding.
---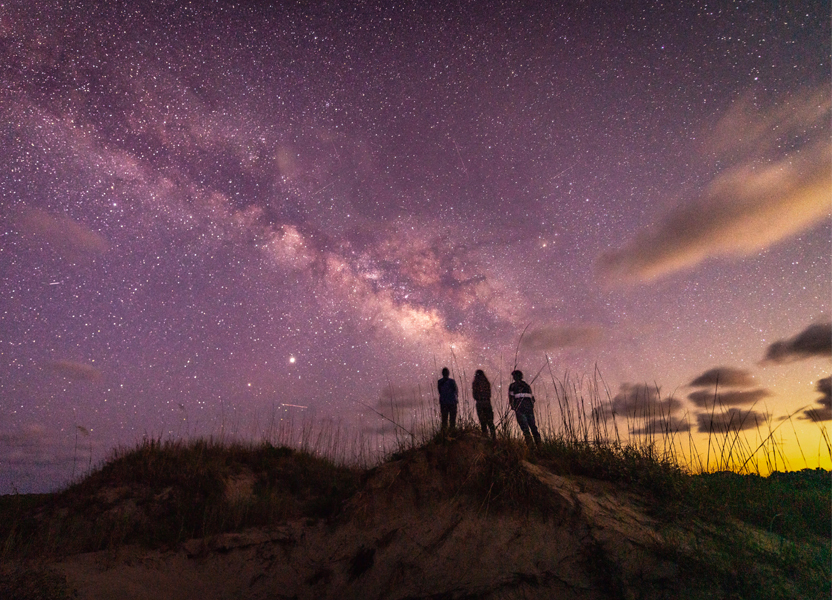 Price
Starts at $600 per night
Why Stay Here
The Lodge on Little St. Simons Island is nothing short of a haven — and an all-inclusive one at that. Nestled within 11,000 acres of unspoiled wilderness, it's a beautiful backdrop for honeymooners who want to reconnect with nature and bask in a serene ambiance.
The property has a limited capacity of 32 guests. And if you and your loved one are one of those, you can enjoy top-class accommodations (rooms or cottages) and dining delights that feature locally sourced ingredients.
It offers a bunch of activities and educational opportunities, especially if you want to learn more about the area and its conservation practices. You can also keep yourselves busy by kayaking, fishing, hiking, biking, or heading to the beach or their own saltwater pool.
---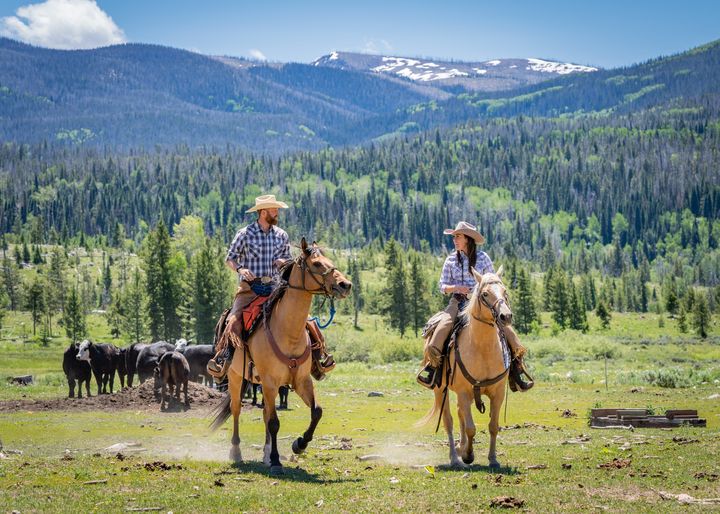 Price
Starts at $642 per night
Why Stay Here
Dreaming of a ranch honeymoon? If you want to have it in the ever-charming Colorado, Vista Verde Guest Ranch is the place to be. You can opt for a lodge room or enjoy better romantic seclusion in your own private cabin.
Your package includes three meals daily and access to various wines, beers, and sodas. Of course, the highlight of your stay is the range of activities to try. Take note that the resort offers seasonal activities, but just the same, any time you visit here will surely be remarkable.
Take advantage of the snowy season in winter and go skiing, snowshoeing, and sleigh riding. You're guaranteed to create memories in summer and autumn when you try horse riding, mountain biking, rock climbing, and paddleboarding.
---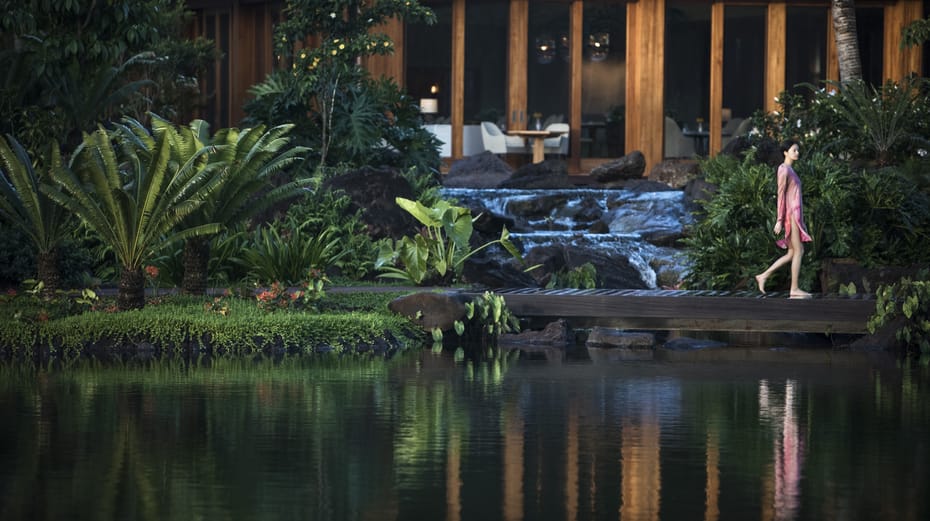 Price
Starts at $650 per night
Why Stay Here
If you're looking for all inclusive resorts USA that entail taking long flights and escaping the mainland, then Hawaiian resorts are for you. And in this frontier, Sensei Lanai comes on top of many bucket-list destinations among U.S. honeymooners.
What's not to love in this adults-only Four Seasons-owned property? It's luxurious and equipped with amenities — ranging from culinary gems (it has an on-site Nobu restaurant) to spa facilities. Note that spa treatments are already included in your package, giving you more bang for your buck.
They also offer fitness and wellness classes for your well-being. And if you want to dip in the waters, they have an outdoor pool laced with lush flora for a relaxing pool experience.
---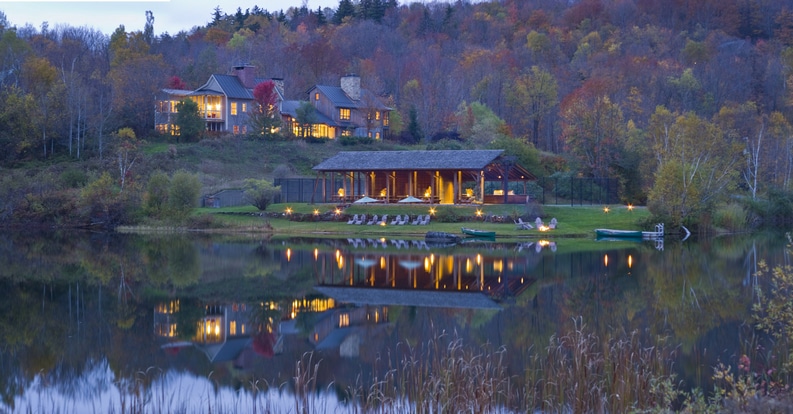 Price
Starts at $800 per night
Why Stay Here
Meandering trails, charming wildflowers, rolling hills. These are some of the captivating elements that characterize the beauty of Twin Farms. The circa-1795 farmhouse is an iconic all-inclusive hotel spread across 300 acres. It has 20 cottages for you to choose from, and staying in one of those also means getting access to various activities, three farm-to-table meals, and packed snacks perfect for picnics.
Many recommend visiting the resort during the fall season. Just imagine getting front-row seats to the stunning New England foliage while cozying up with the love of your life. However, no matter the season, the experience will still be stellar. Winter months are a time for skiing, while spring is perfect for archery and spa treatments (note that they charge separately for spa services). In summer, you can go hiking, play tennis, and more.
---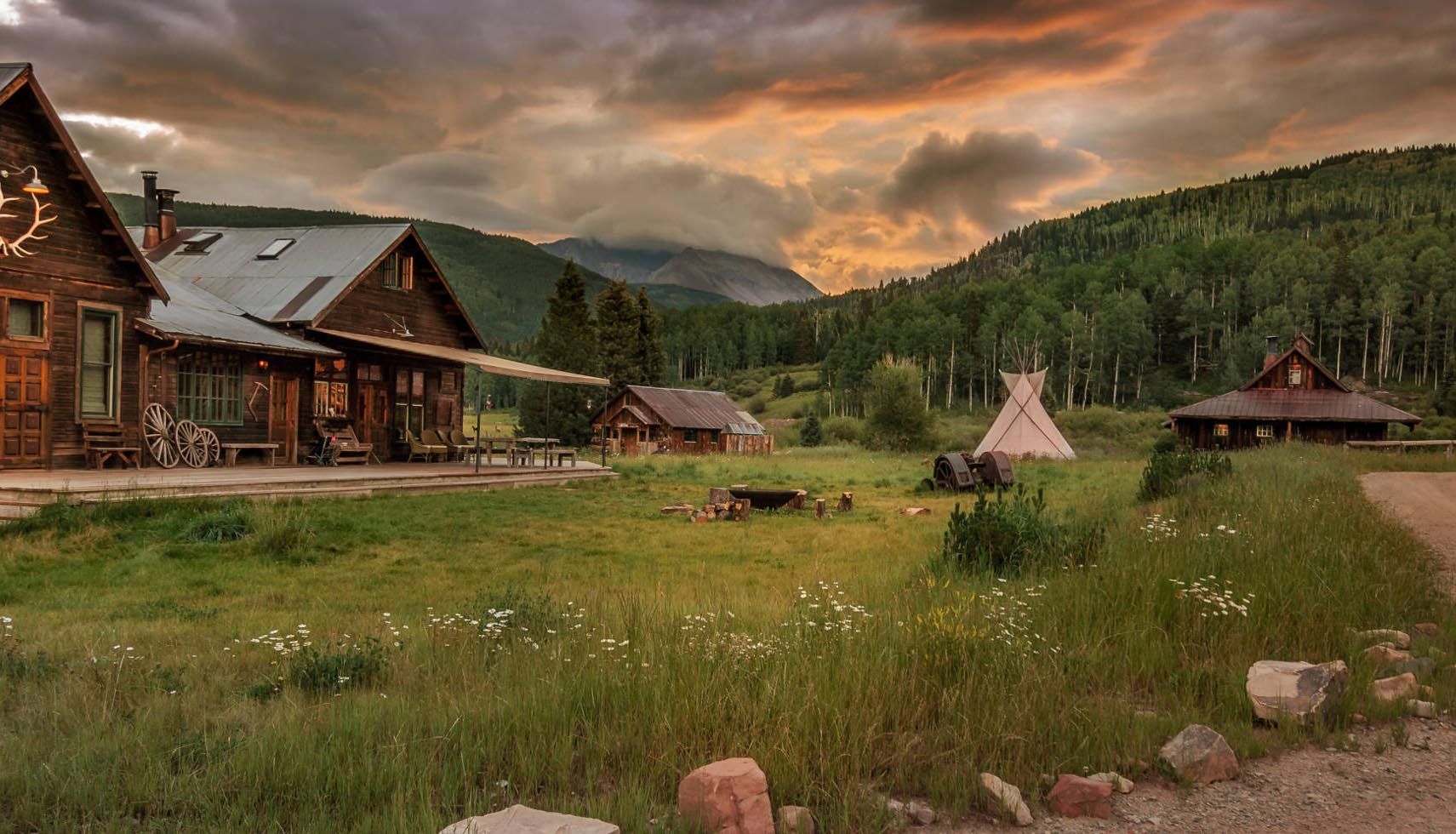 Price
Starts at $800 per night
Why Stay Here
Want something unique for your post-nuptials getaway? Dunton Hot Springs is an 1800s ghost town across the mountain from Telluride. Offering intimate and rustic accommodations, you're in for a lavish escape steeped in history. Their log cabins are cozy and set in a land that used to be a mining town.
A stellar feature of your stay at this all inclusive resort USA is their collection of geothermally heated hot spring pools, providing you with a therapeutic embrace that can wash away all those wedding-related stress. Their pools are located indoors for privacy and outdoors if you want to enjoy exquisite mountain vistas.
Enhancing your stay are their sumptuous meals and refreshing beverages.
---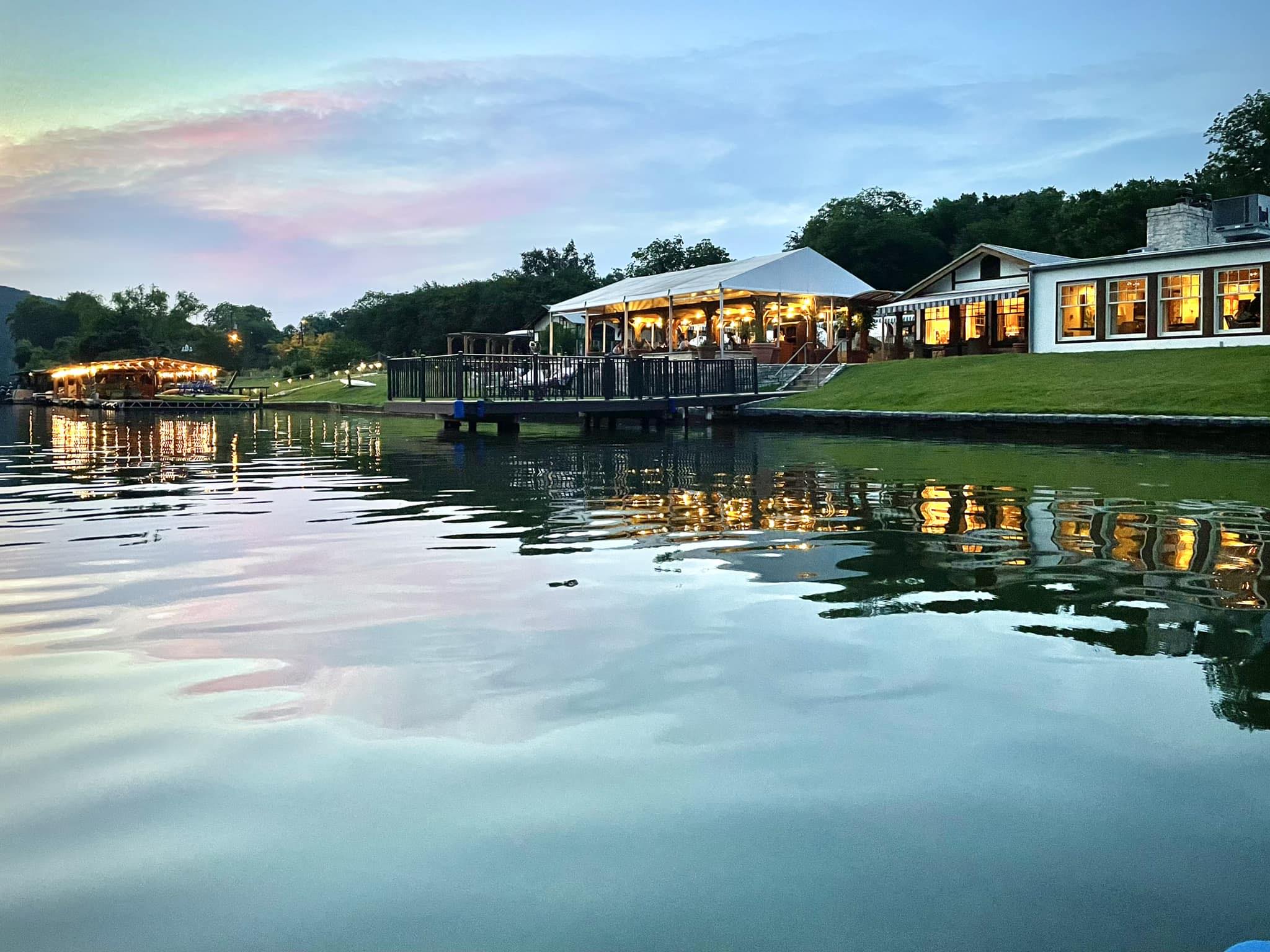 Price
Starts at $825 per night
Why Stay Here
Conveniently located 20 miles from downtown Austin, this 40-room resort offers a spa and wellness retreat like no order. Sitting across 19 acres of lakeside land, the view alone is enough to rejuvenate your senses.
Combine that with the resort's amenities and a full calendar of fitness activities, and you get a honeymoon experience that can truly redefine relaxation. They have spa packages that let you access their indulgent spa treatments. Their spa comprises steam rooms, pools, saunas, and couple suites.
If you're looking for free activities, the price you'll pay will let you freely use kayaks, hydro-bikes, stand-up paddleboards, pedal boards, and sculling boats. Gourmet meals and snacks are also included.
---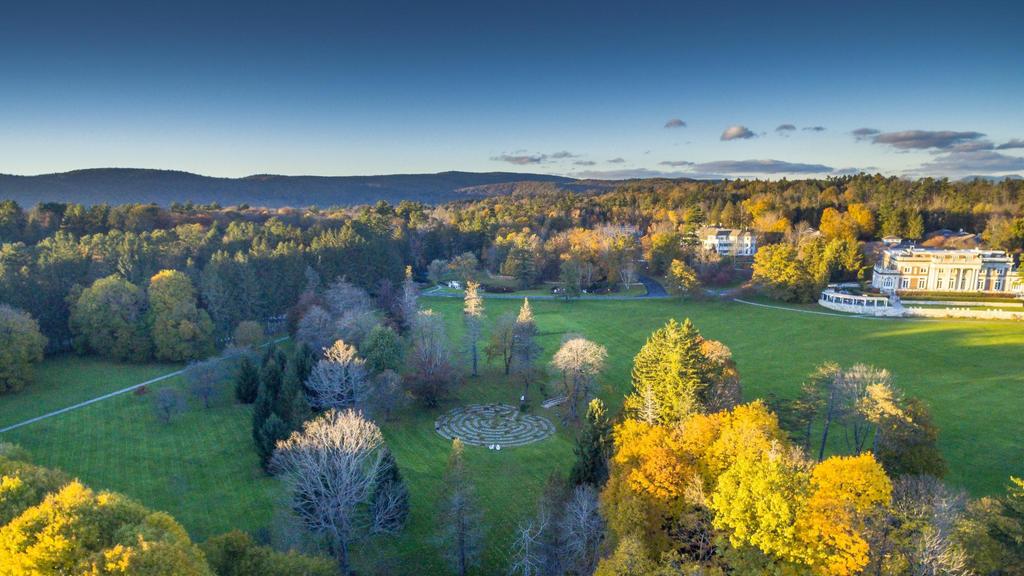 Price
Starts at $950 per night
Why Stay Here
There are a plethora of all inclusive resorts USA has to offer. If you're vacationing on this side of the country, consider Canyon Ranch Leox your romantic destination. It's the original spa resort in the Berkshires, and it's a posh setting where you can celebrate new beginnings with your soulmate.
Here, your experience lets you indulge in over 35 daily activities. If you prefer to take cooking classes or go on guided hikes, you can plan your itinerary accordingly. When you want to relax, they have a serene spa to pamper you and your loved ones. As for the culinary aspect of your stay, you can delight your taste buds with raved-about meals.
In Arizona or California? Alternatively, consider booking Canyon Ranch properties there (Both are all-inclusive).
---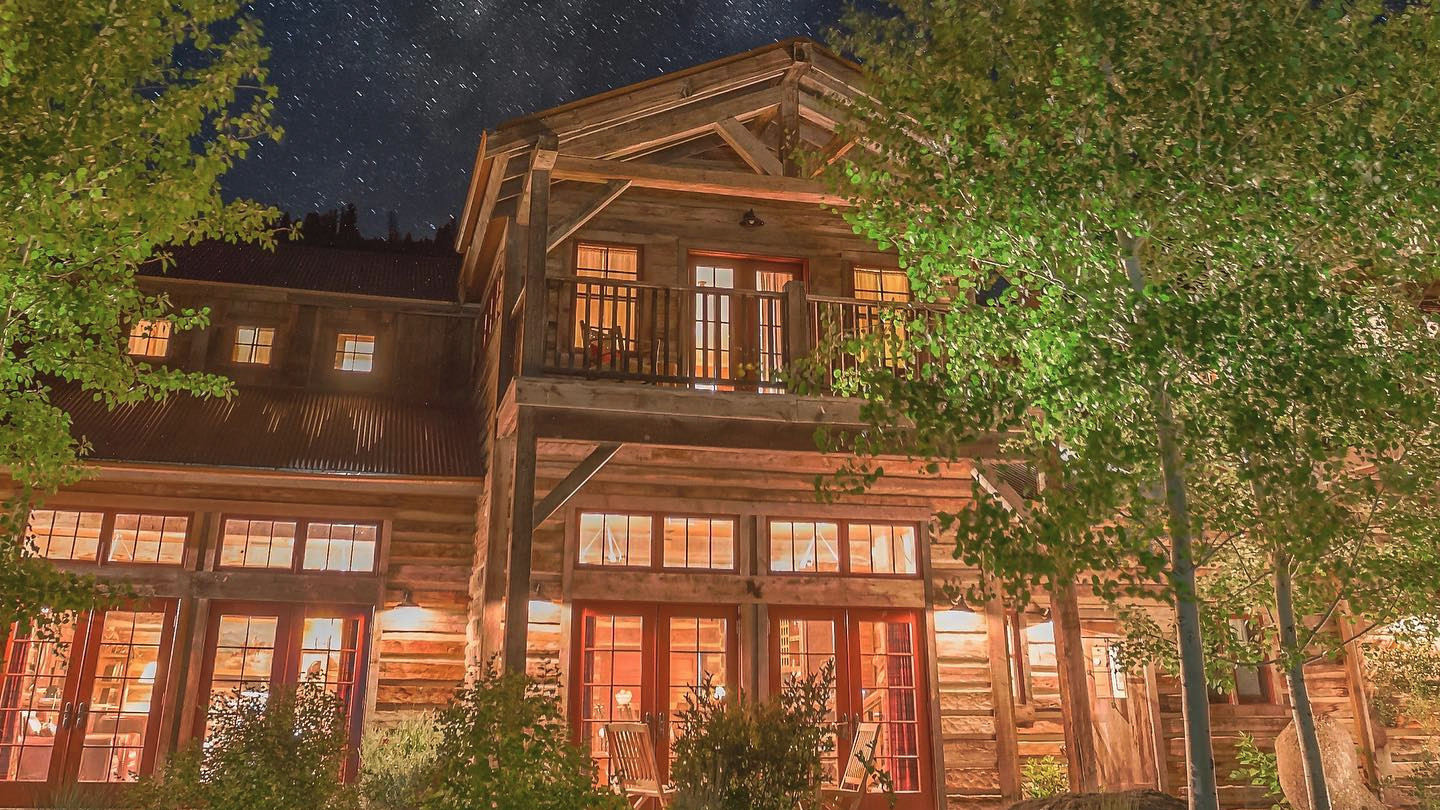 Price
Starts at $1,000 per night
Why Stay Here
Luxurious ranch experience at its finest. You can expect this when you book one of the best all-inclusive resorts in USA that focus on this kind of getaway.
The Ranch at Rock Creek offers 29 distinct accommodations located in rugged yet beautiful Montana. And depending on what you like, you can stay at a barn, luxury home, lodge room, or canvas cabin. For a worry-free vacation, they offer an all-inclusive rate. While it's relatively higher than others on this list, it's worth the penny.
You get to eat farm-to-table meals, enjoy unlimited premium beer, wine, and spirits, and access the property's state-of-the-art equipment and gear. Activities appeal to various types of travelers. Whether you want hiking or fly fishing, they got you covered.
---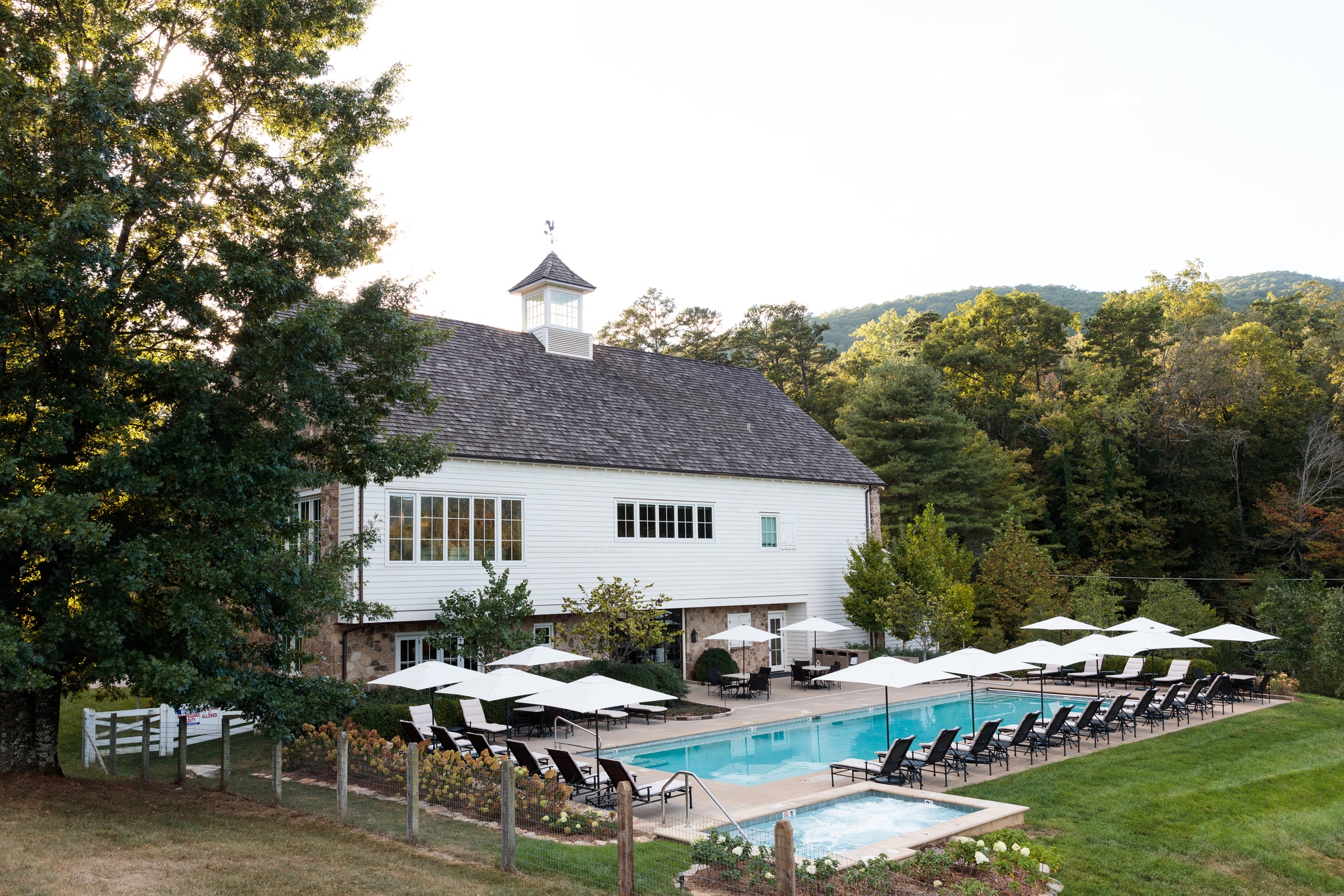 Price
Starts at $1,000 per night
Why Stay Here
Farm resorts exude a different kind of allure. And when you choose this luxury property, you get to stay and explore an expansive pastoral 4200-acre estate.
Unplug from your daily life and savor peaceful days with your sweetheart. Blackberry Farm offers luxurious comforts courtesy of its accommodations (They have 68 total). When it comes to activities, your adventure-loving hearts will surely race with various options: horseback riding, cycling, boating, paddle boarding — and more.
Maximize your stay by availing of their wine and spirit tastings. Being in the southern part of the U.S., you and your loved one can immerse yourselves in the fascinating American whiskey culture. The farm also boasts a wine cellar that houses around 160,000 bottles.
---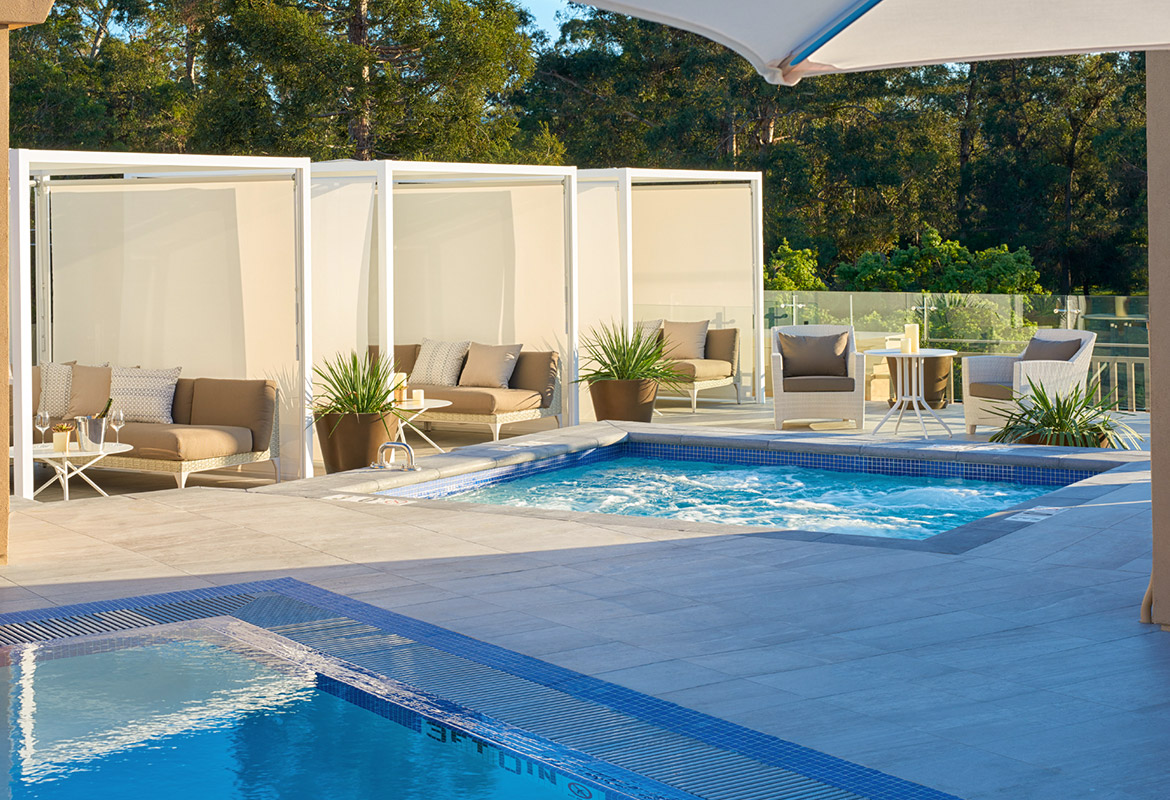 Price
Starts at $1,000 per night
Why Stay Here
The Clement is an all-suite, all-inclusive resort that doesn't just welcome travelers but their furry friends as well. If you can't leave your pet at home, their pet-friendly accommodations are perfect for you.
And though it's not an adult-only property, its atmosphere and amenities are more geared toward grown-ups. Some activities you can try include shopping, strolling around verdant gardens, and wine tasting. They also have a rooftop pool and cabanas — plus a 24-hour open kitchen equipped with a well-stocked refrigerator and pantry.
---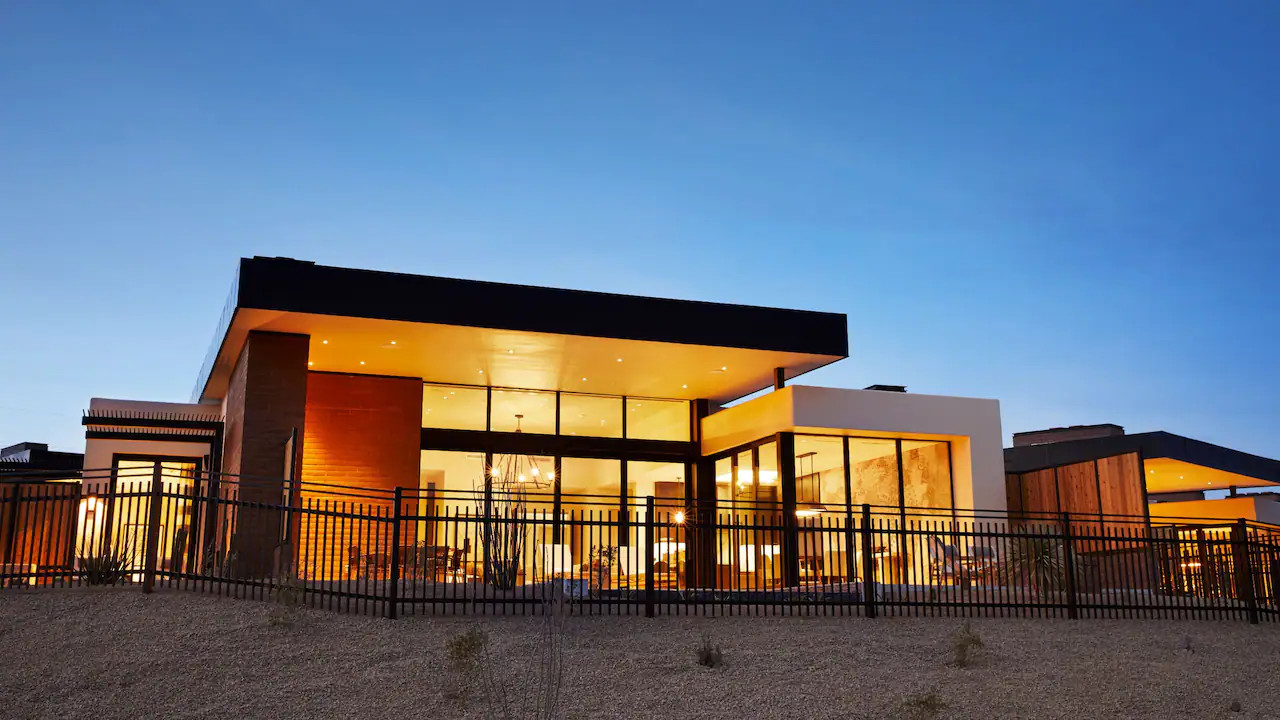 Price
Starts at $1,000 per night
Why Stay Here
Miraval offers the perfect stay for couples who are health-conscious. And the journey starts with your own elegantly appointed room designed to help you connect better with the surrounding natural beauty. Their property encompasses casita-style structures linked by outdoor pathways that weave through the beautiful Sonoran desert terrain.
Meanwhile, their experiences are focused on wellness. Enjoy an array of well-being offerings and outdoor activities that range from therapeutic drumming to hiking. Their all-inclusive price also already grants you full access to all their amenities, including the spa. For your food, meals, snacks, non-alcoholic beverages, smoothies, and coffee are also already covered.
---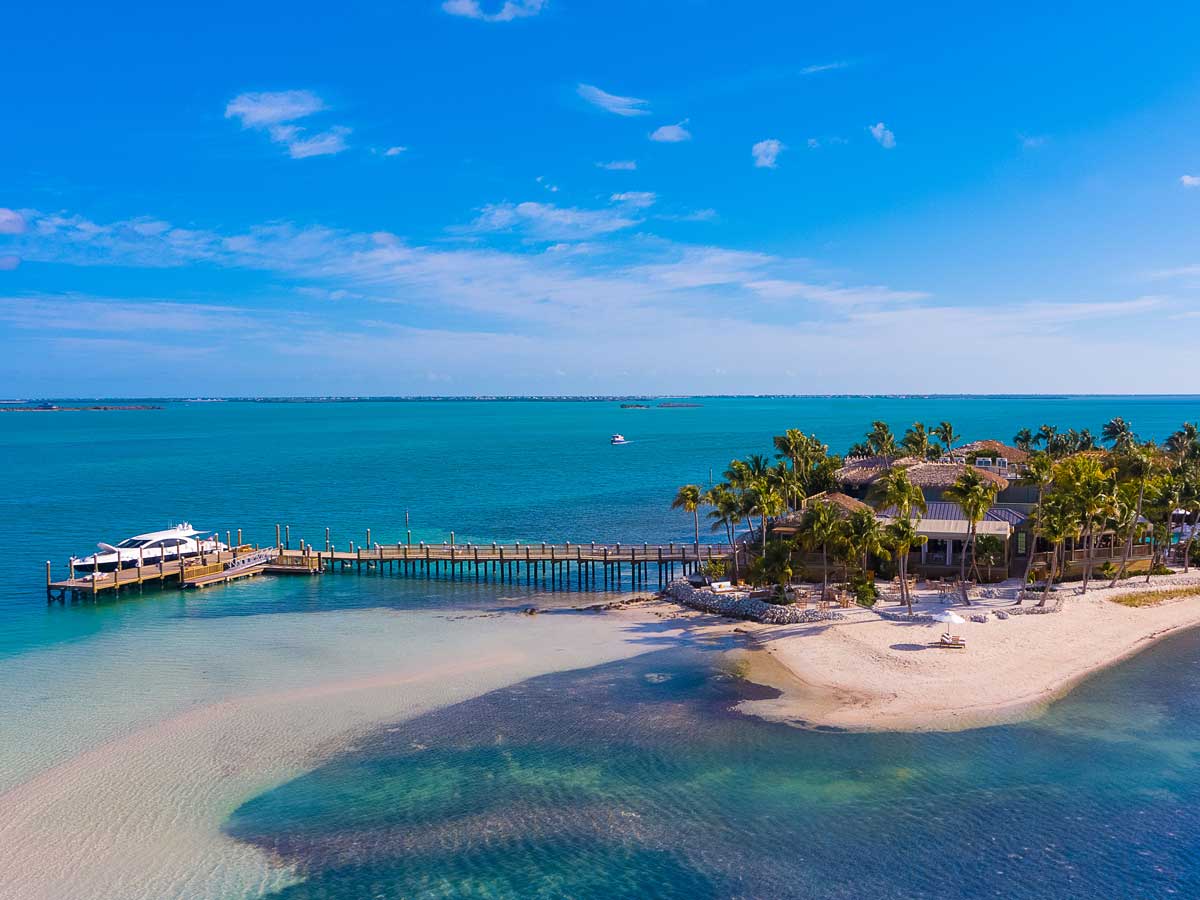 Price
Starts at $1,300 per night
Why Stay Here
Seeking one of the most recommended all-inclusive food and drink resorts USA that emphasize luxury? Little Palm Island Resort & Spa, sitting on four acres on a private island, offers big experiences.
By booking their all-inclusive Culinary Package, you'll be in for an ultimate getaway that includes daily breakfasts, three-course lunches, and four-course dinners. Moreover, they offer both private and in-room dining.
Being an adults-only haven, you and your loved one will enjoy better privacy. Their thatched-roof bungalow will make you feel like you're in a faraway tropical paradise. You can soak up the sun by the beach and dive into the marine world via snorkeling. For an additional fee, you can even have the chance to meet friendly dolphins.
---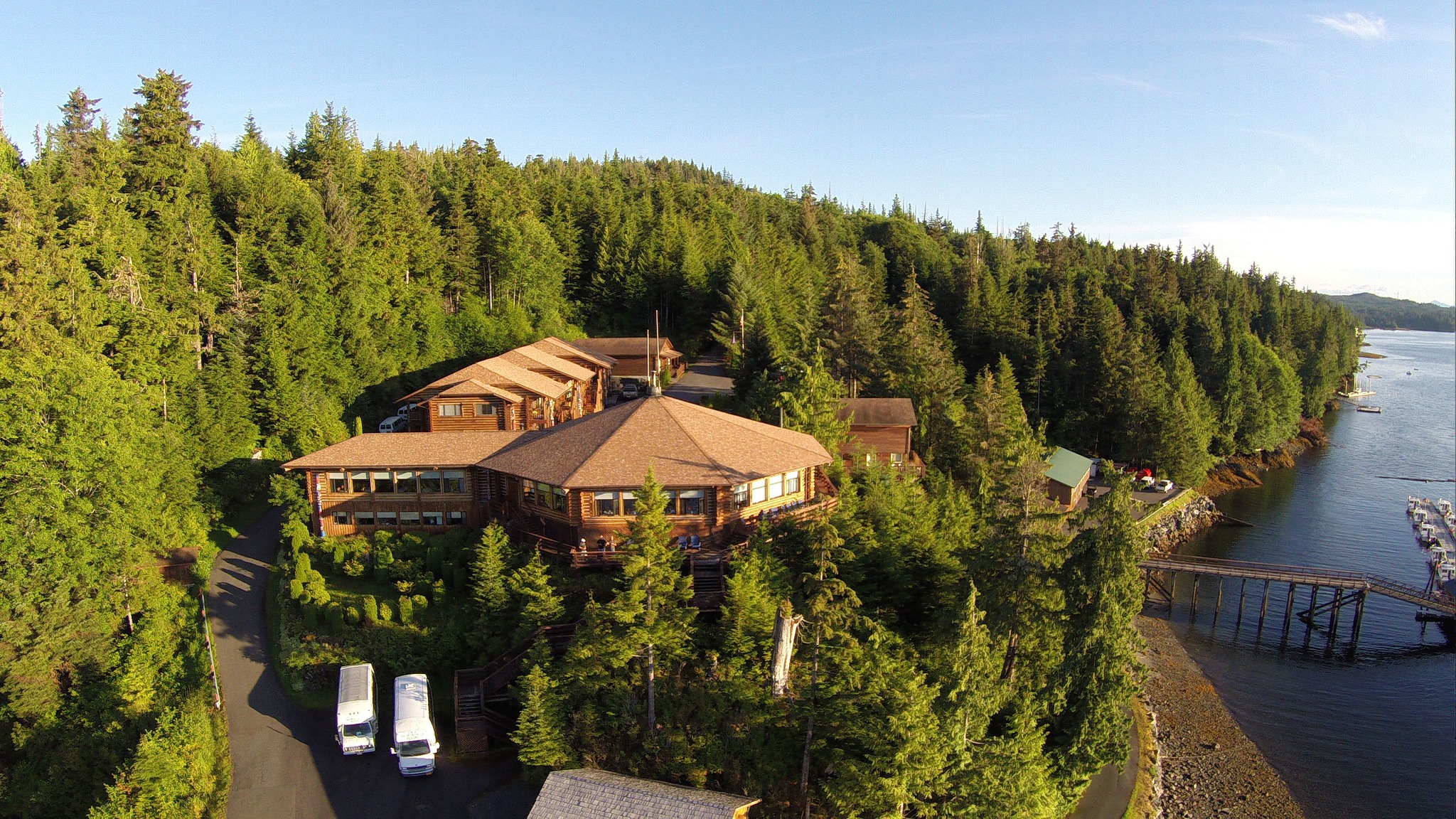 Price
Starts at $1,500 per night
Why Stay Here
Want to have an outdoor-centric getaway in one of the most interesting states in the U.S.? Salmon Falls Resort in Alaska should be at the top of your list of considerations. This intimate, all-inclusive waterfront resort offers three meals daily, accommodations, and airport transfers. Their package is perfect for fishing enthusiasts and covers fishing gear and fish processing.
You can take your experience to a higher level by trying their floatplane fishing adventure. Wow your taste buds with their wine and salmon roe parings. Additionally, you can explore the surrounding rainforest by hiking. Other activities include kayaking and wildlife watching via a boat safari.
Got questions about the area and the creatures it shelters? Count on their knowledgeable crew to add an educational touch to your honeymoon experience.
---
How About A Caribbean Honeymoon Instead Of All inclusive Resorts USA?
Are you doing the math and thinking that when you add everything up, you might spend as much when you go on a Caribbean honeymoon? You're actually right. You can have a romantic Caribbean getaway instead of going to an all inclusive resorts USA and experience affordable luxury at all-inclusive resorts in the Caribbean like Sandals. Here are the top three most affordable Sandals resorts you can book today.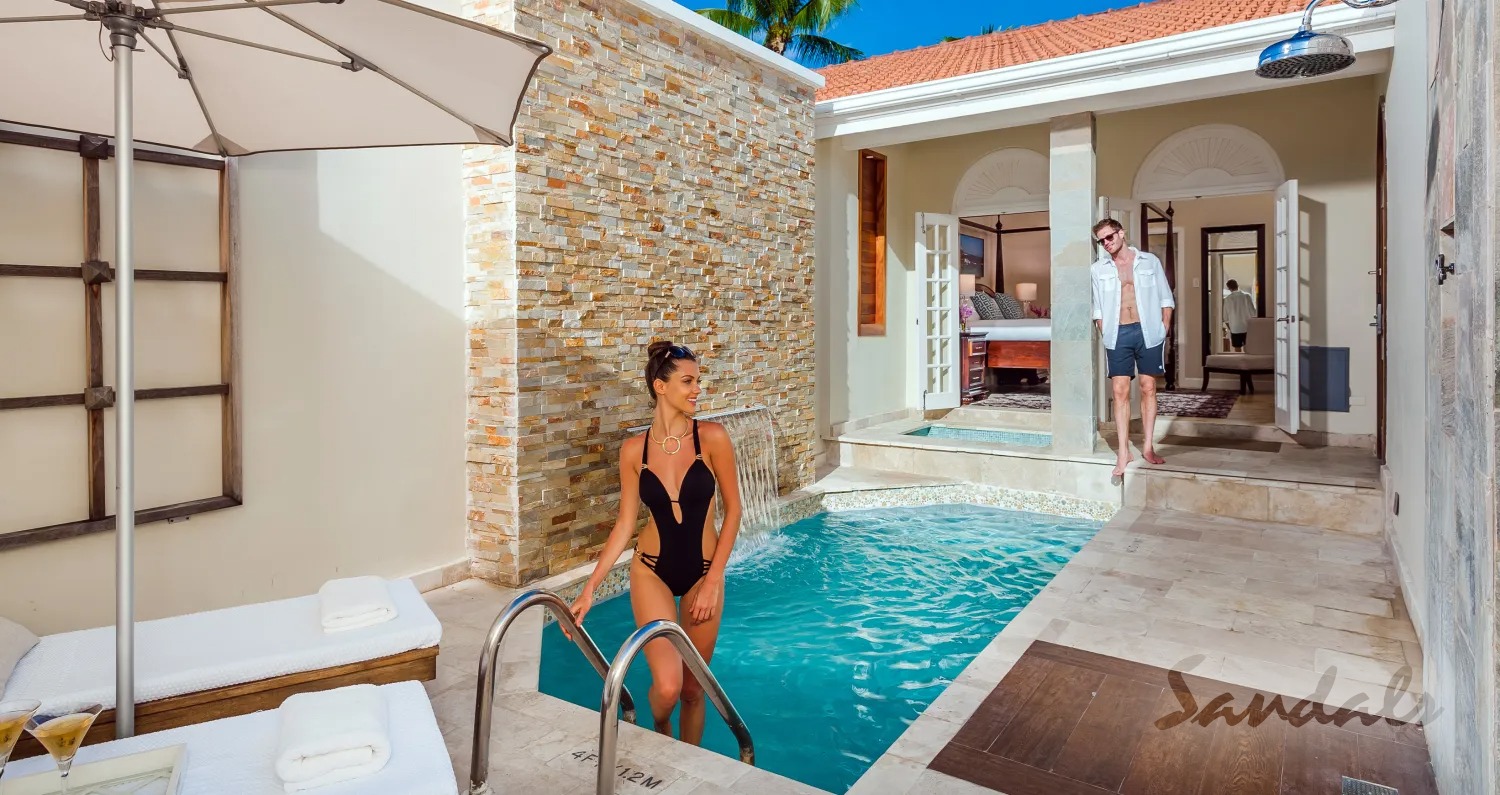 Price
Starts at $387 per night
Why Stay Here
This is the largest all-inclusive adult-only Sandals resort with more than 500 rooms. Ideally situated on lush hillside gardens that allow you to enjoy the fantastic panoramic view of the Caribbean Sea, you will not run out of things to do in this Sandals property. It has 16 restaurants, 11 bars, 105 freshwater pools, and much more. While this is where you can have the ultimate beach party experience, you can opt to relax and enjoy your time together. You're in control. It can be trendy when you want it, private when you don't at Sandals Ochi.
Round-trip flights from the U.S. to Jamaica typically range from $250 to $800, depending on where you're located and when you are traveling.
---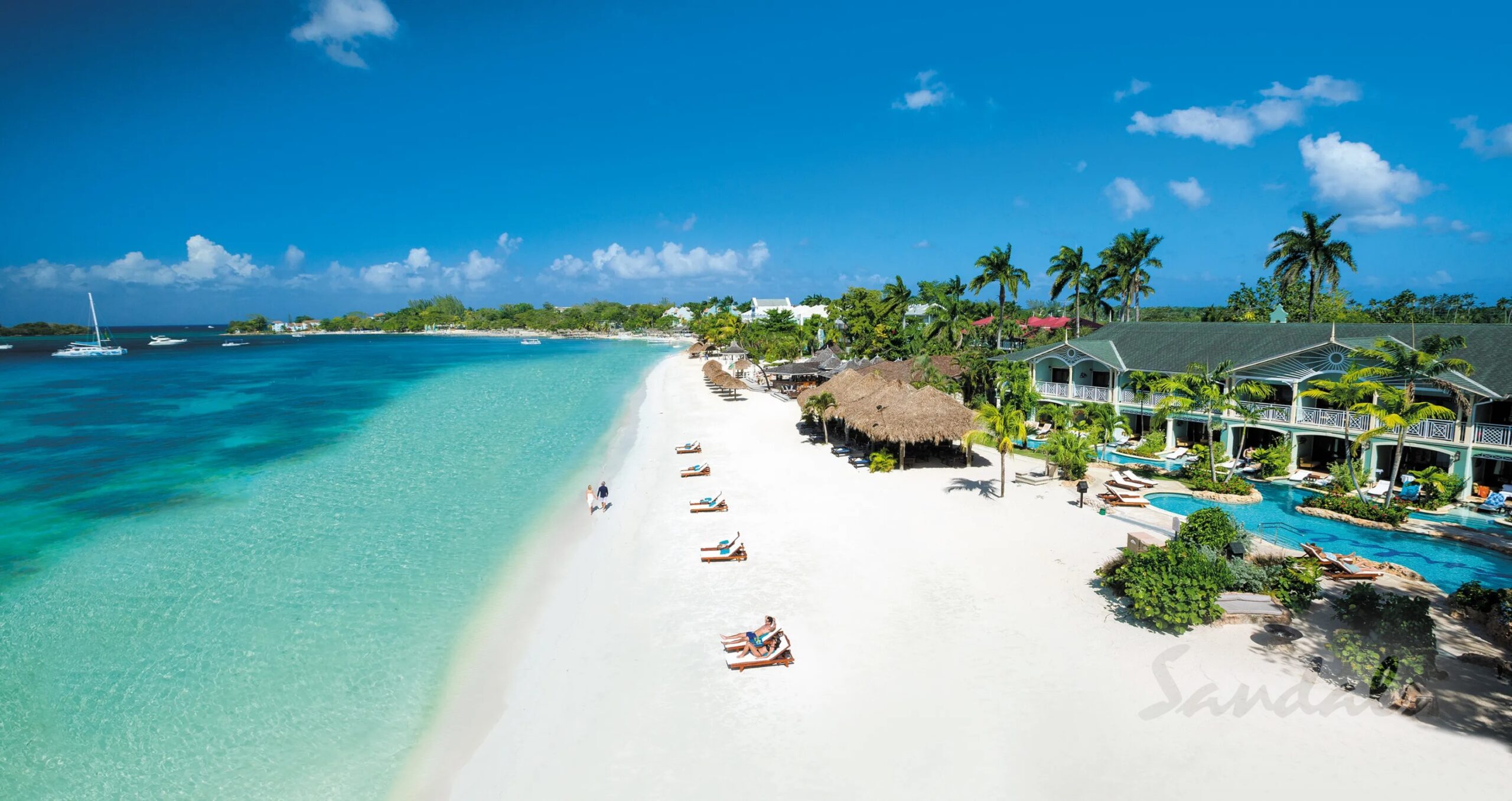 Price
Starts at $410 per night
Why Stay Here
At Sandals Negril, you're just a few steps from the sand and sea. This all-inclusive low-rise resort is perfect for couples who love the beach. It is directly on the shoreline of the Seven-Mile Beach– the most popular beach in Negril– giving you easy access to various activities such as wakeboarding or waterskiing.
The property offers guests 226 rooms and suites, all built with a commitment to the environment in mind. You can experience their best accommodation when you book their one-bedroom oceanfront suite on a crystal lagoon, giving you swim-up access. You can also arrange a romantic dinner date at one of their seven restaurants, six offering seaside dining.
---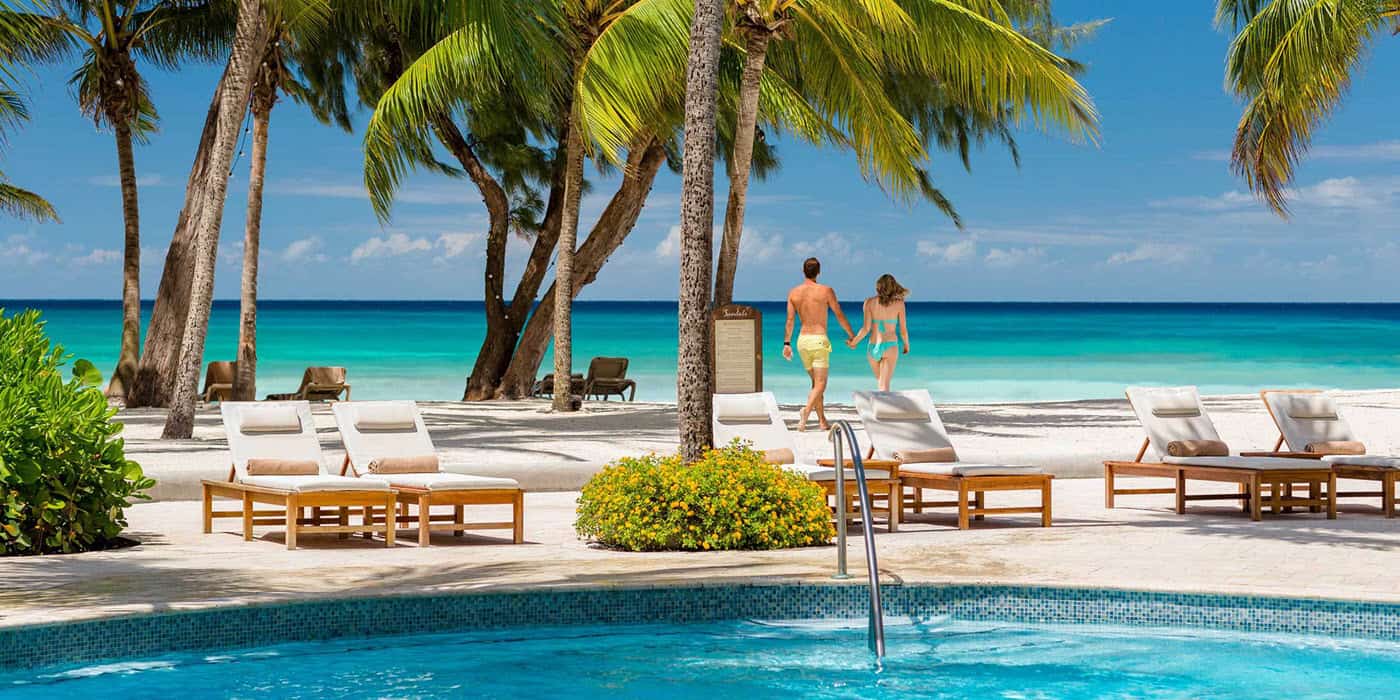 Price
Starts at $442 per night
Why Stay Here
At Sandals Barbados, exclusive is always inclusive. You can enjoy a luxurious Caribbean honeymoon at one of their 280 rooms and suites situated on the palm-tree-lined Maxwell Beach. Appreciate the relaxed vibe in this corner of the globe while enjoying all amenities, such as unlimited dining at 11 restaurants, the longest and largest river pool in Barbados, and the priceless view of the azure waters and blue skies. Sandals also give you full exchange privileges to the lush vibe of the Sandals Royal Barbados located just next door.
The average round-trip airfare from the U.S. to Barbados is between $250 to around $1,000, depending on where you travel from and which month you're flying out.

If you want to splurge, Sandals have some of the best overwater bungalows in the world.