Staying at an overwater bungalow in the Caribbean is on the bucket list of many wanderlusts. But if you're a couple who just tied the knot, this one-of-a-kind stay becomes an even more unforgettable experience. Only a few things would top such a honeymoon trip — imagine staying at a decadent place sitting atop the most beautiful waters you've ever seen.
Planning to enjoy the romantic seclusion and idyllic views these accommodation options offer? Here, we've listed 23 awesome choices for you to consider.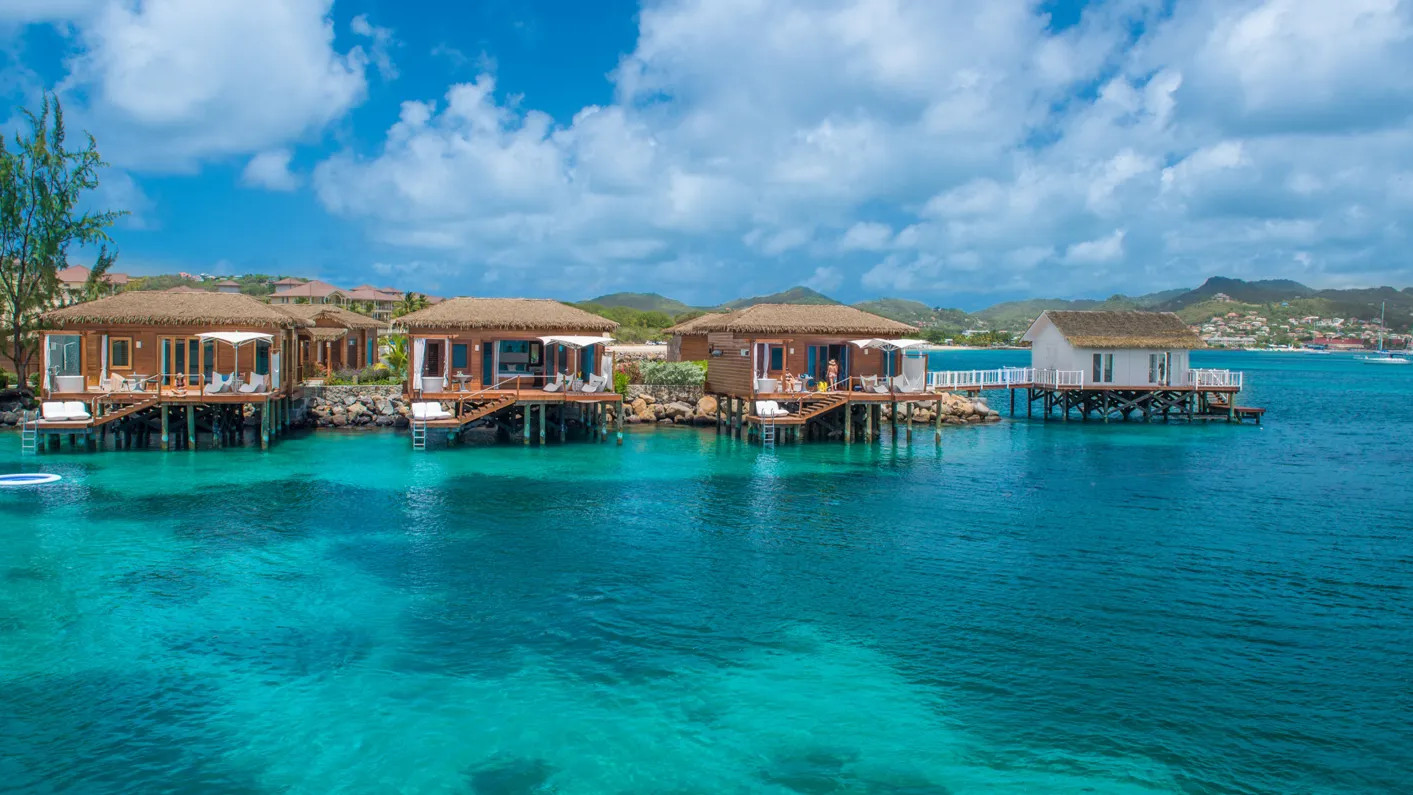 Location
Gros Islet, St. Lucian
Why Choose This Resort
Not all overwater bungalows St. Lucia has are created equal. A cut above the rest, Sandals Grande St. Lucian gives you the best seats to the grandest 360-degree views on the island. We're talking about a blue sea made even more enchanting by volcanic mountains on the horizon.
They have nine overwater accommodations, and these are just a quick walk from the pristine coastline of Rodney Bay. Moreover, this bay is known for having the calmest waters in the area, perfect if you plan to spend more time swimming, kayaking, snorkeling, and waterskiing.
The amenities here (including five pools and 12 restaurants) are already top-tier. But you can expand your choices by visiting two nearby Sandals resorts (Sandals Regency La Toc and Sandals Halcyon). If you and your loved one are golf enthusiasts, take advantage of the neighboring Cap Estate Golf & Country Club and La Toc Golf Course.
---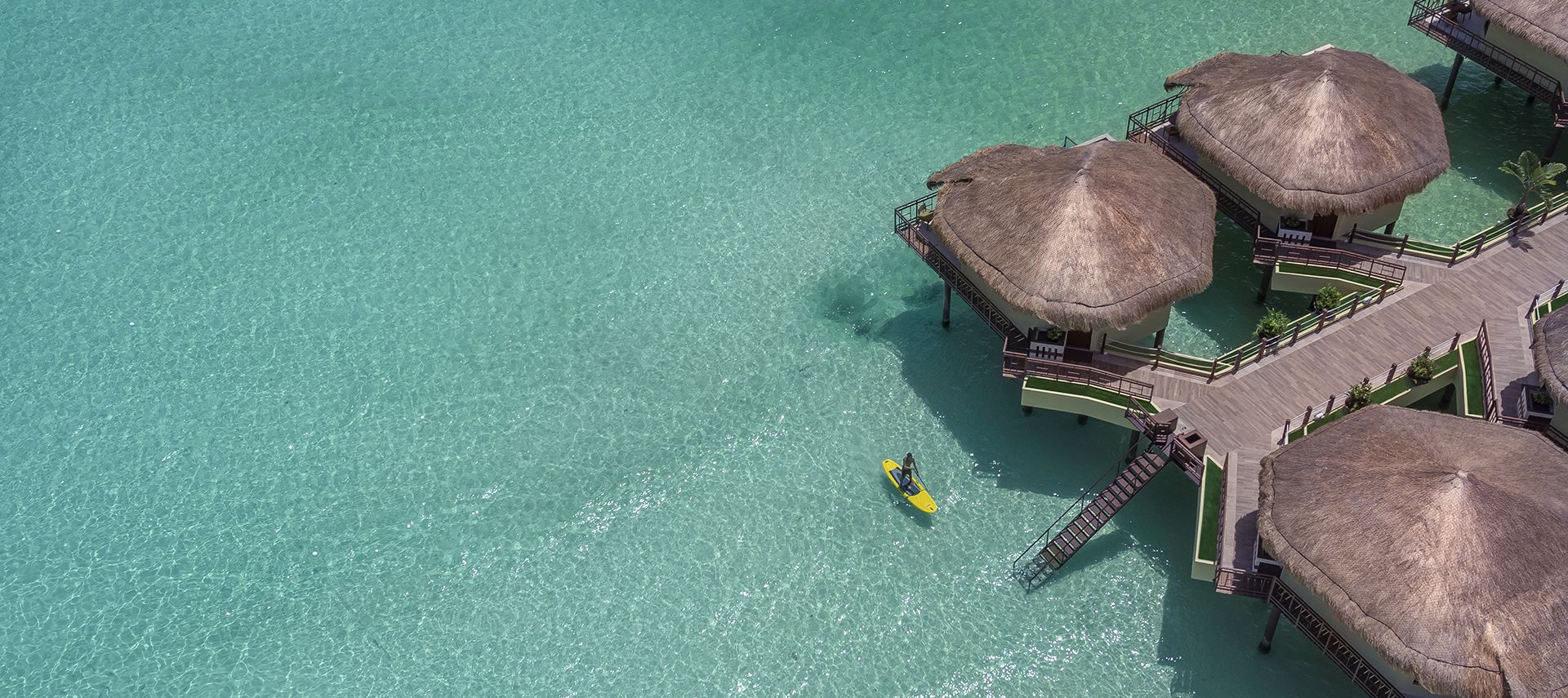 Location
Playa Del Carmen, Mexico
Why Choose This Resort
The first-ever overwater bungalows in the Caribbean side of Mexico (and Mexico in general) are in El Dorado Maroma. The Palafitos Overwater Bungalows offer a collection of 30 exclusive accommodations complete with their own private infinity pools.
Tucked away in the secluded Maroma Beach, these bungalows are a dreamy setting: Apart from the pool, you'll have your beach bed and a romantic outdoor shower. Also, full butler services and daily in-bungalow breakfasts can enhance your stay and transform a private holiday into an ultra-luxurious vacation.
Make your stay more romantic by customizing your own beach picnics. Satisfy the adventure-savvy in you by diving and even embarking on camel safari tours.
---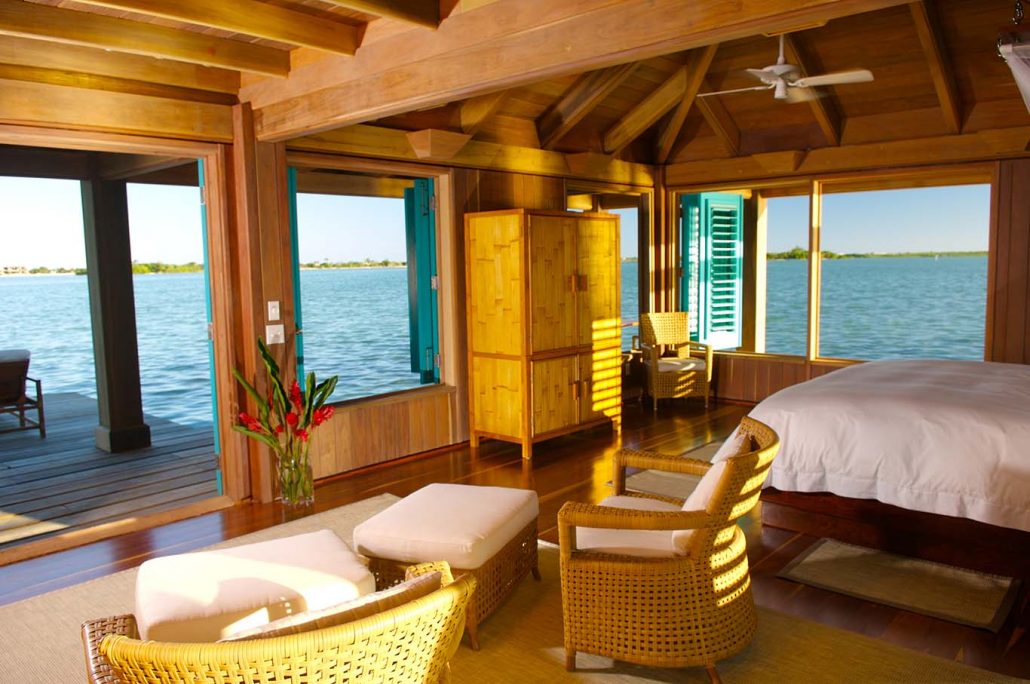 Location
Cayo Espanto
Why Choose This Resort
Belize is a playground of adventure. You can get lost in Mayan ruins and dive into the second-largest barrier reef on the planet. But it also has its tranquil side. And you can escape into your own private oasis when you book an overwater bungalow at Cayo Espanto.
Built off the coast of Belize, the property boasts stellar overwater accommodations paired with top-tier butler services. Inside your bungalow, you can peek into the Caribbean Sea below, courtesy of its glass floor section. Fill your heart with the most impressive vistas of the vast sea when you step outside your room.
Apart from the typical non-motorized water activities, you can hop on a private yacht or helicopter to get a unique perspective of Belizean gems, including the Great Blue Hole.
---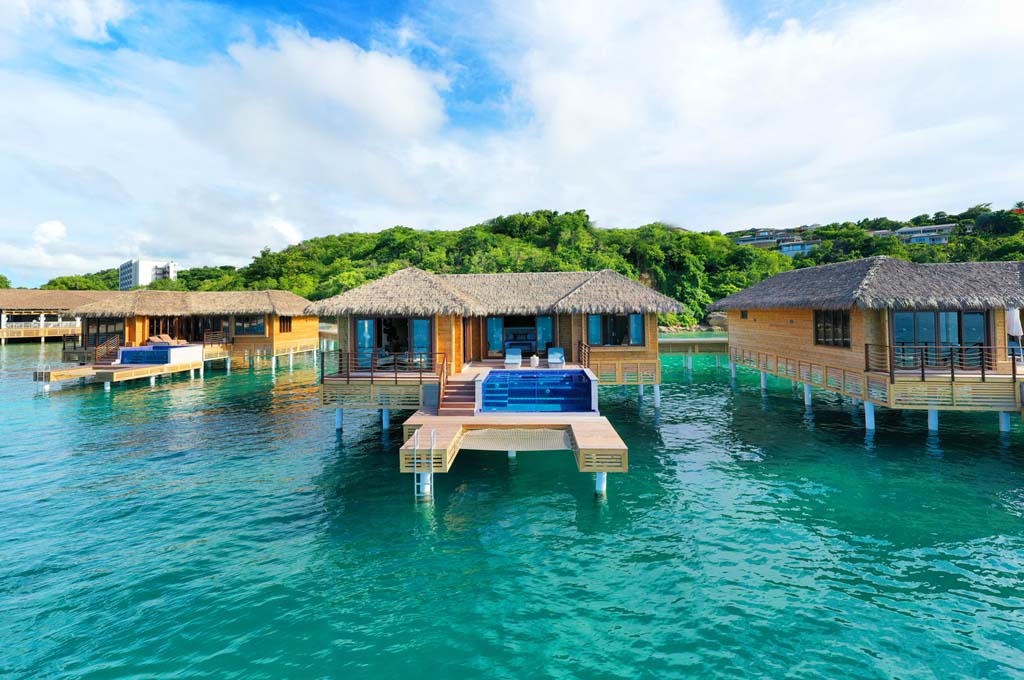 Location
Five Islands Village, Antigua
Why Choose This Resort
Royalton has many incredible accommodations. But for honeymooners, nothing beats their adults-only overwater bungalows Antigua, which are exquisitely built on the shores of John's Deep Bay. In this secluded retreat, you'll have the most amazing views, complemented by decadent amenities like a swim-out infinity plunge pool, a king-sized bed, and a seating area with a dining room.
While you can embrace the tranquility of your immediate surroundings, you'll also have a great time checking out the resort's family-friendly amenities. They also have adult-friendly spaces at their main property, including a spa and a casino. Helping you create more beautiful memories are excursion offerings, including catamaran cruises.
---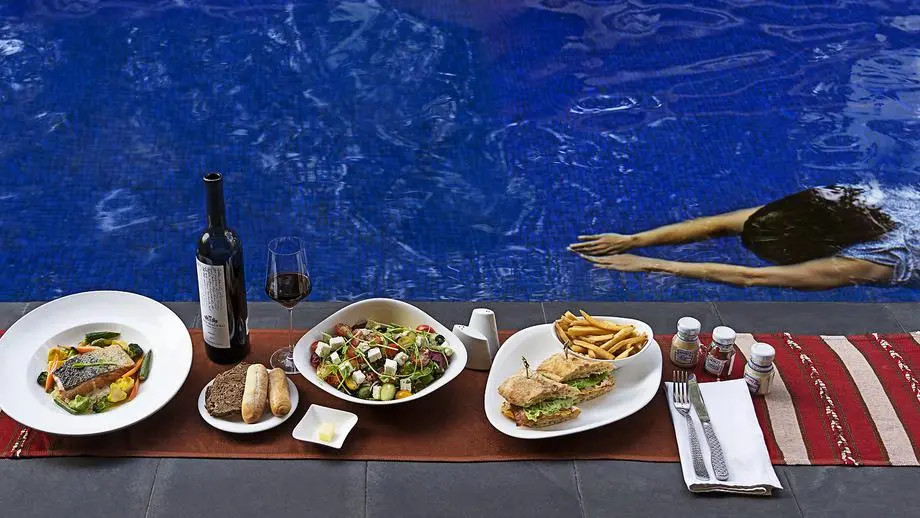 Location
Playa del Carmen, Mexico
Why Choose This Resort
The enchanting Riviera Maya has a lot to offer, one of which is this property. Banyan Tree Mayakoba is an eco-friendly resort with a beautiful beach and serene lagoon. Its overwater accommodations sit on the lagoon, which runs parallel to the coastline.
The spacious two-story overwater accommodations, with designs that blend the indoors and the outdoors, boast their own heated plunge pool (located on the second floor). It has an outdoor shower and a whirlpool bathtub for an indulgent quiet time with your loved one.
Outside the premises, you and your partner can immerse yourselves in Mexican culture. A trip to cenotes (deep natural wells) and Mayan ruins is also a must-have on your itinerary.
---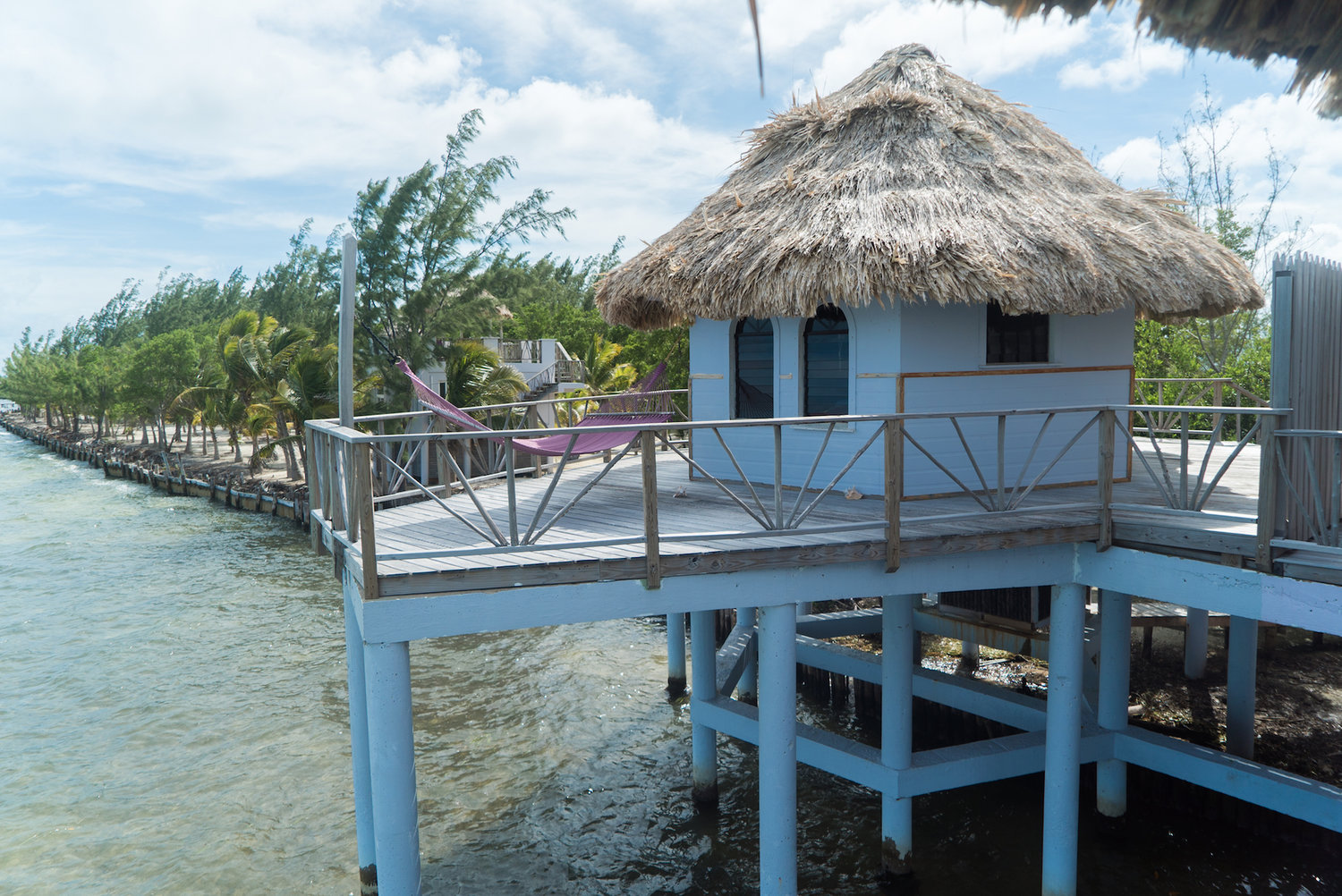 Location
Dangriga, Belize
Why Choose This Resort
Want a budget-friendly overwater experience? Thatch Caye, located on a private island, will give you more for less. The resort offers an all-inclusive package, and you can choose to stay in any of their three overwater bungalows perched high above pristine waters.
This haven has an array of amenities, including an inviting overwater walkway entrance, a plush king bed, a private walk-in shower, and an overwater balcony, complete with a hammock and privacy dividers. Note that their three bungalows are a close-knit collection of accommodations. While the divider can help protect your privacy, you can consider booking all three if you're honeymooning with two more couples within your circle.
Keep your health in check with their Belize retreats, including yoga classes and farm-to-table meals. Want to sip some alcohol? Try their detox/retox mixology drinks.
---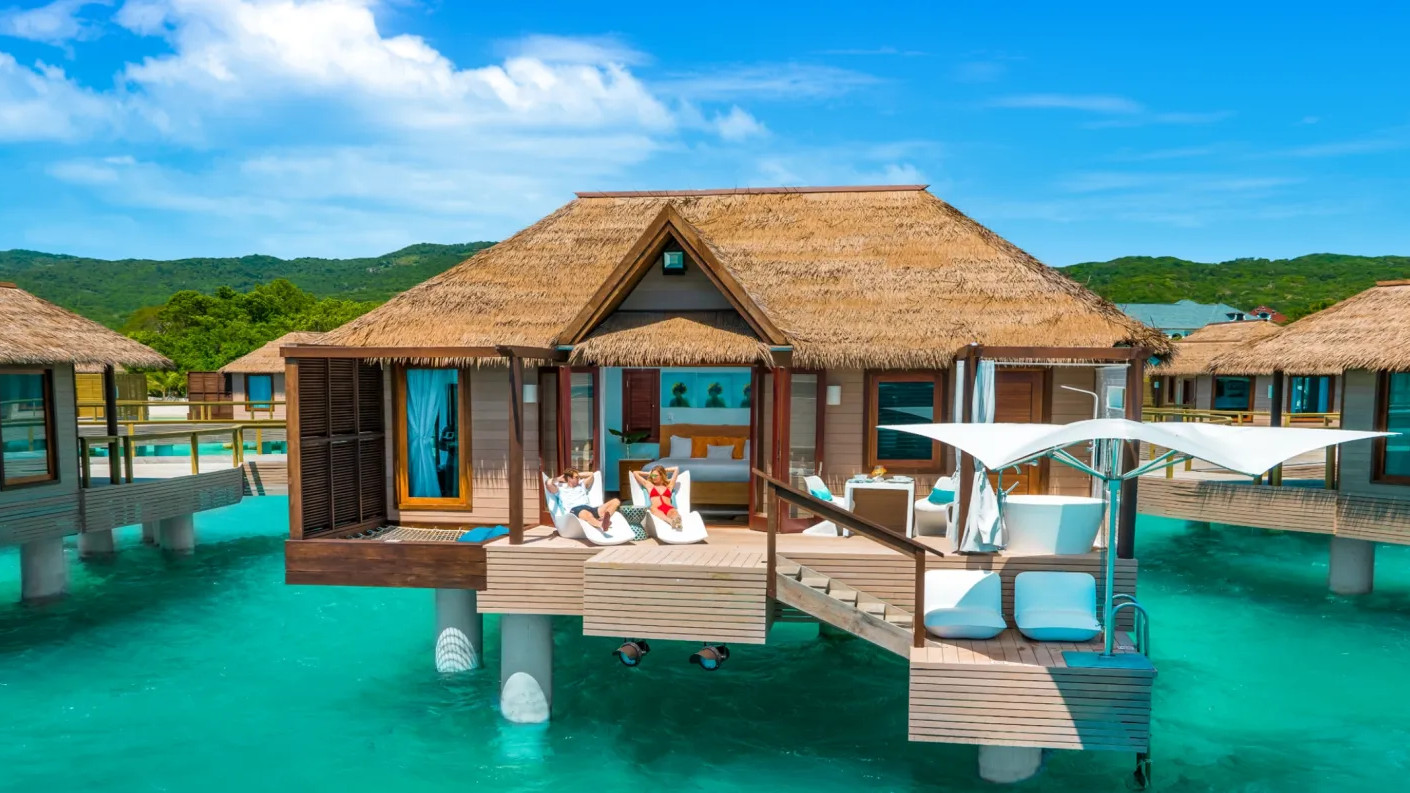 Location
White House, Jamaica
Why Choose This Resort
Sandals South Coast offers more than just built-over-the-water accommodations. They have adults-only, all-inclusive overwater bungalows for a private, stress-free getaway.
Like all Sandals overwater bungalows, theirs feature sea-through glass floors, hammocks, outdoor showers, and suspended patios with swim-up platforms. And in this particular property, you and your soulmate will have your own private beach cabana.
These well-designed accommodations are not the only overwater features you can access. The beach also boasts an overwater bar and wedding chapel (If you want to have a destination wedding, this is an incredible venue).
At the main property, which you can find in an easy-to-access 500-acre nature preserve, you'll enjoy unlimited dining at nine gourmet eateries on top of seven unlimited bars. They have four pools, a state-of-the-art fitness center, and land activities like tennis if you want to explore beyond the beach.
---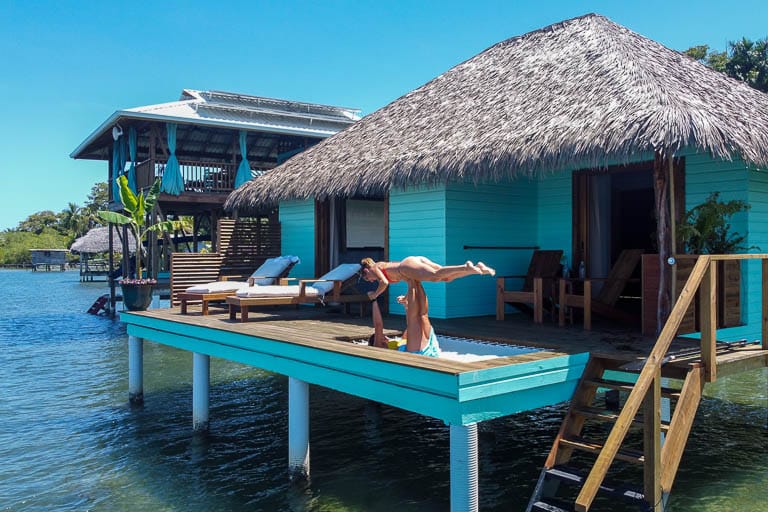 Location
Bocas Del Toro, Panama
Why Choose This Resort
Sol Bungalows is a charming family-run overwater bungalow bed and breakfast set on the stunning Sunset Coast of Isla Solarte. The owners are passionate about giving guests an authentic Bocas del Toro experience, and they offer just that.
Their bungalows feature glass floors, direct water access, and island-inspired comforts like catamaran-quality deck-net hammocks. Snorkel from your doorstep and enjoy unforgettable sunset views. Their offerings include rainforest hiking access and longboards for rent.
A bonus is that their property is solar-powered and rainwater-harvesting. Staffed by island locals, Sol Bungalows is located five minutes from Bocas Town, providing easy access to the town's dining and shopping hubs.
---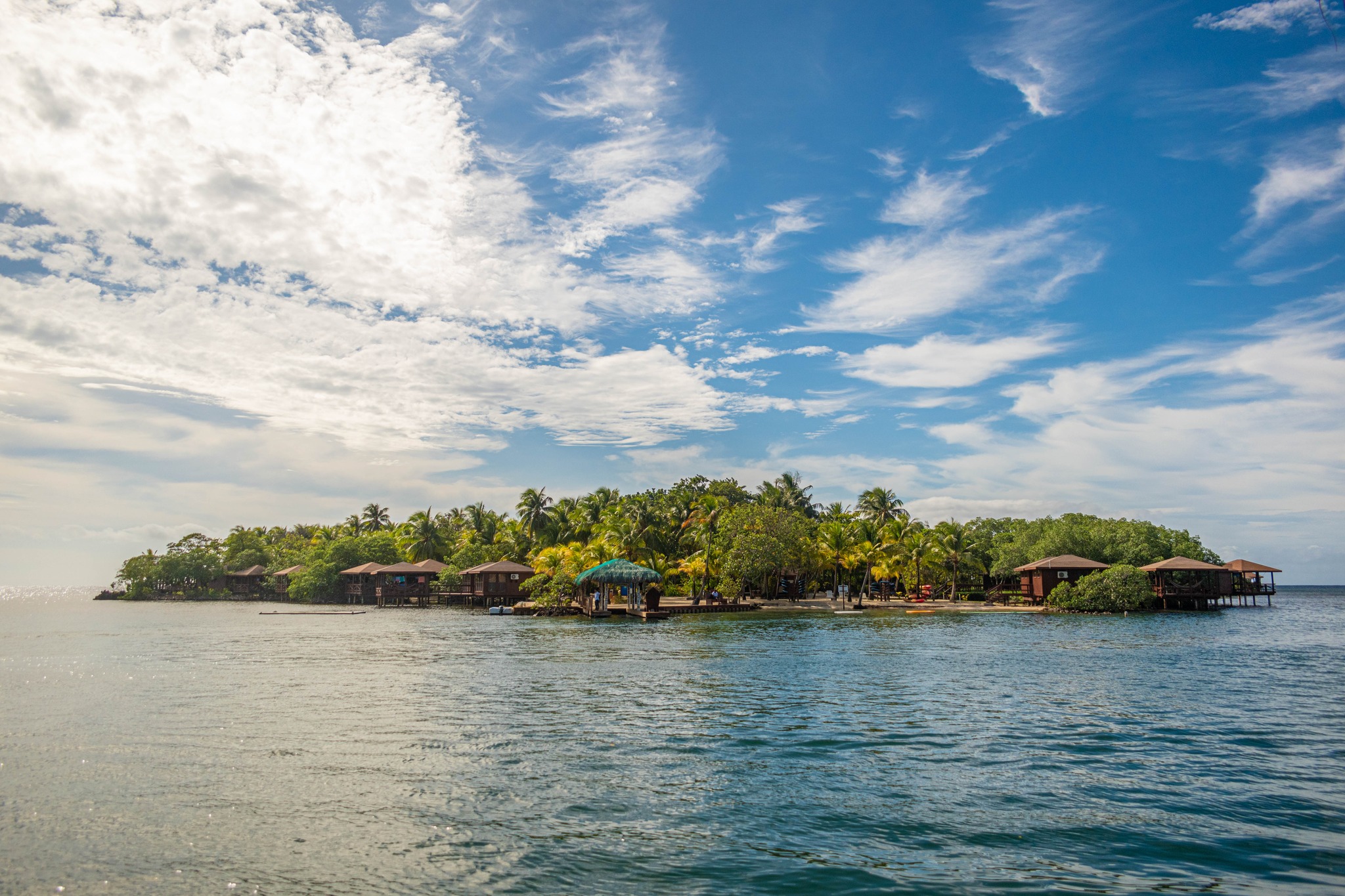 Location
Roatan, Honduras
Why Choose This Resort
Dubbed as the best overwater bungalows all-inclusive resort in Roatan, Anthony's Key Resort is a spectacular space for couples who relish the underwater world. Several of its low-slung bungalows are perched above a tranquil lagoon, providing great views and convenient access to the Caribbean Sea. Step directly into the enticing waters and meet the vibrant marine life via diving or snorkeling.
One thing about their bungalow is that it lacks a TV or a phone, encouraging you to spend more quality time with your sweetheart.
Exuding laid-back island vibes, the resort also offers attractive activities. You can kayak across pristine waters or even encounter friendly dolphins with dolphin programs. You can explore a nearby rainforest if you want to add something land-based to your experience.
---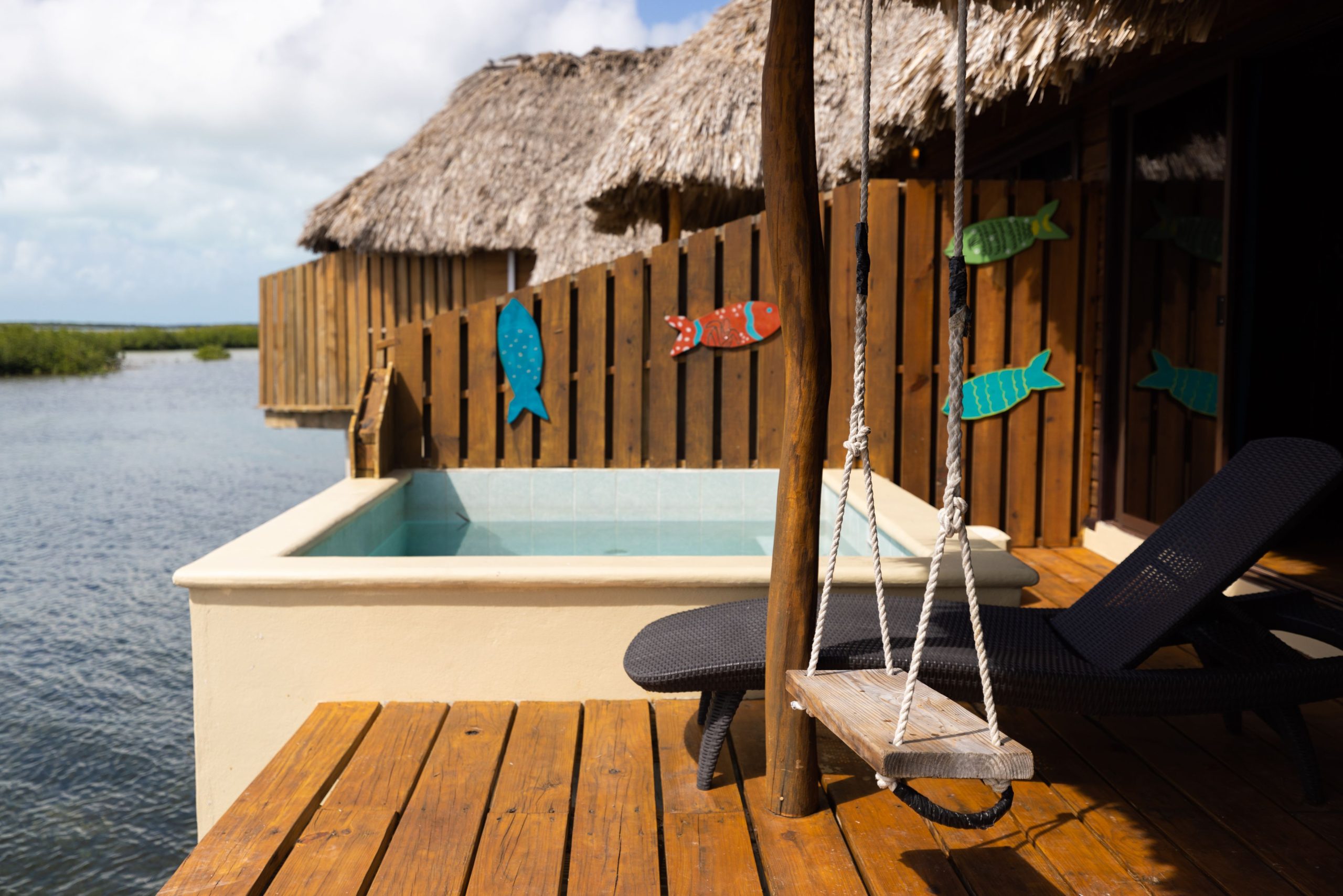 Location
San Pedro, Belize
Why Choose This Resort
Want more than just ordinary overwater bungalows Belize? Lina Point got you covered. Nestled on Ambergris Caye, within the charming town of San Pedro, the resort gives a distinctive overwater escapade: It has overwater hotel suites graced with captivating aquariums beneath. And if you want to have more mesmerizing aquatic encounters, you can get up close with the area's marine life with their world-class diving experience. Another thing to try is fishing.
Even if you don't stay at their overwater hotel suite, you can still have a wonderful overwater experience courtesy of their private cabanas built right above the water.
Apart from exceptional room service, this family-friendly resort offers a pool, restaurant, bar/lounge, free parking, and free high-speed WiFi connection.
---
Location
Bocas Del Toro, Panama
Why Choose This Resort
Punta Caracol Acqua Lodge is home to different kinds of overwater suites that vary in size, but all offer marvelous views of the surrounding waters.
Their best architectural gem is the Master Suite, which offers around 100 square meters of interior space and another 60 square meters of outer space. With its side and upper-level terraces, you can enjoy a great panoramic view of nature.
Directly from your suite, you can explore the vibrant marine life. But beyond the property, you can also visit attractions like Bird Island and Star Beach. Take a boat ride and visit Indian communities or hike a rainforest and see the area's diverse flora and fauna up close. You can even encounter white-faced monkeys when you go on a motorized canoe river trip. You can even fly over the archipelago via a small plane as a unique activity to enhance your honeymoon experience.
---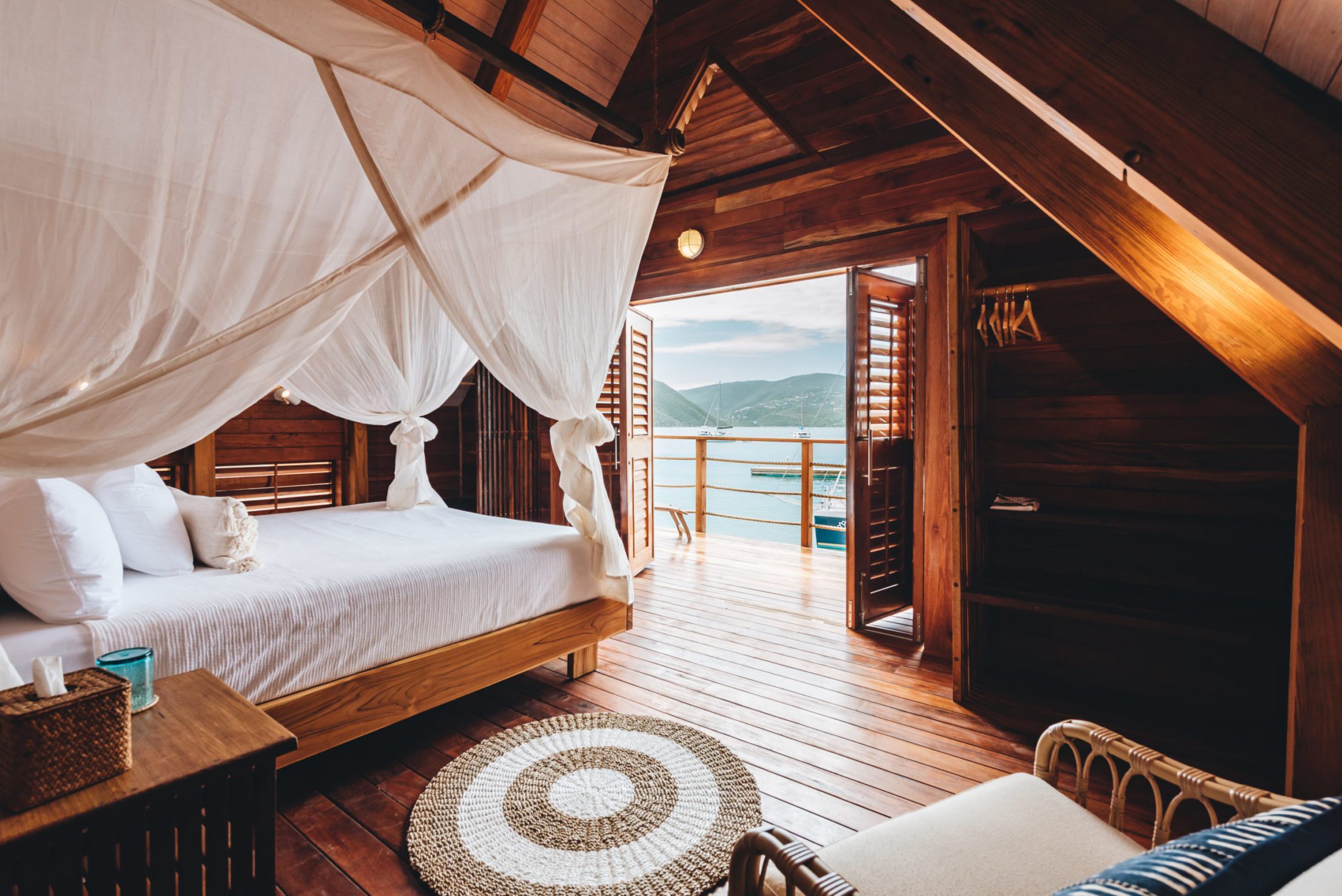 Location
Spanish Town, British Virgin Islands
Why Choose This Resort
Offering one of the newest overwater bungalows Caribbean, Bitter End Yacht Club is a place where you can have a sweet start for your married life. A maritime sanctuary awaits you here as their accommodations that extend over the Caribbean Sea take inspiration from vintage sail lofts.
These lofts are not only aesthetically pleasing, but they also mirror the resort's commitment to sustainability. They only utilize organic materials, so you can enjoy guilt-free savoring unmatched vistas in their timber-clad haven.
As for your activities, you can play on land and at sea. Dine at their sea-to-table restaurants, enjoy beach games, and try many of their watersports, including diving, windsurfing, stand-up paddleboarding, and kiteboarding. You can even go island hopping to broaden your honeymoon getaway.
---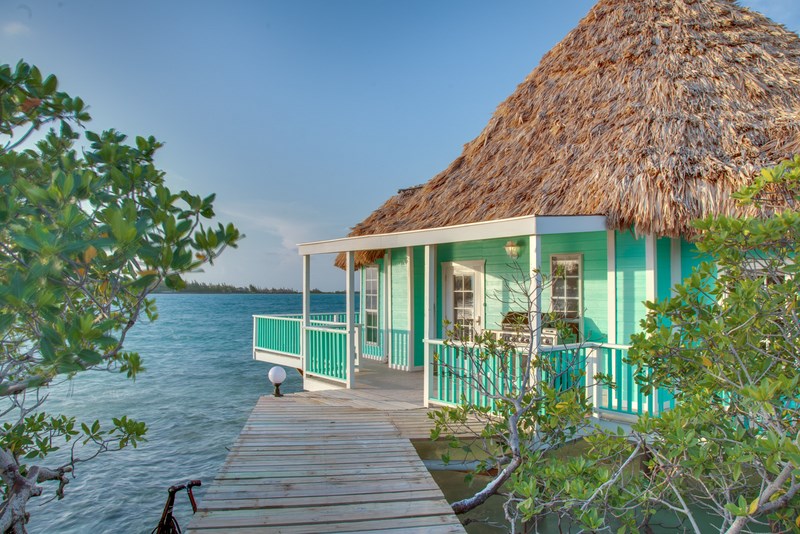 Location
Dangriga, Belize
Why Choose This Resort
Adults-only and all-inclusive, this private island paradise is ideal for couples who want to escape their worries and simply live in the moment. Spanning 16 acres and accommodating no more than 42 guests, the property is home to stellar suites and villas — including overwater ones.
Their overwater villas exude exotic charm. And you can find premium amenities and spaces perfect for soaking up the sun. You'll get your private veranda and an expansive sunbathing deck. You can further unwind by taking advantage of their serenity spa services.
Want to add more to your experience? They have different curated packages for you, letting you explore ancient ruins or snorkel to your heart's content. They also offer a la carte tours if that is your preference. Their activities range from snorkeling and diving to fishing and jungle tours.
---
Location
Montego Bay, Jamaica
Why Choose This Resort
Looking for the most beautiful overwater bungalows Jamaica offers? Sandals Royal Caribbean, the island's most alluring resort, is home to overwater bungalows and villas suitable for honeymooners like you. While their bungalows are already highly rated, you can take your stay to a higher notch with their above-water villas, which have their own infinity pool.
However, both come with butler service. Ad, the good news doesn't end with that. Booking your stay in this property means having access to more amenities on its own private island. These include an authentic Thai restaurant and a jerk shack that serves lunch and snacks.
Do you need more than this experience? The resort offers more: You can also access Sandals Montego Bay. The first-ever property of the brand is set on the largest, exclusive white-sand beach in Jamaica and has its own overwater bar, chapel, and gazebos.
---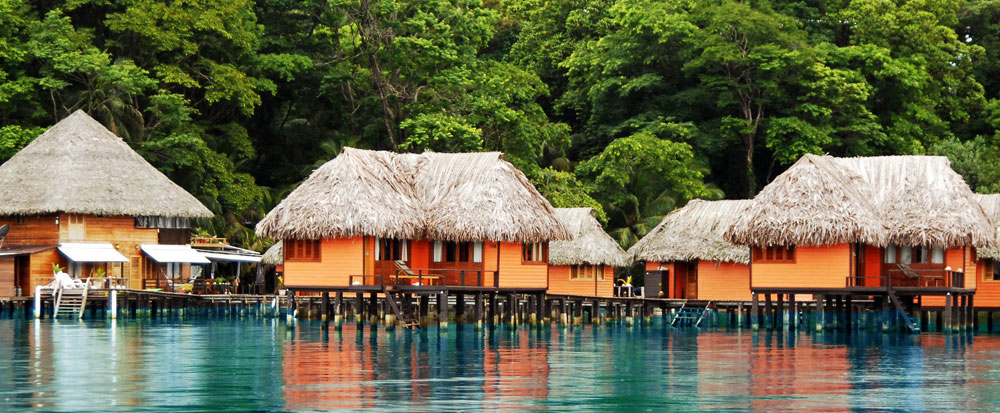 Location
Bocas Del Toro, Panama
Why Choose This Resort
For an eco-friendly stay, Eclipse de Mar is the place to book. They have honeymoon over-the-water bungalows made with sustainable materials and have been thoughtfully designed to help newlyweds enjoy that newfound marital bliss.
Positioned at the farthest end of the pier to ensure utmost privacy, these spacious bungalows boast an unrivaled location, providing unobstructed vistas and the most breathtaking sunsets in all of Bocas Del Toro. When you stay in one of their premium sea-facing bungalows, you also get a Continental Breakfast to start your day in delight. Embrace aquatic wonders with basic snorkeling equipment and kayaks at your disposal.
Another stellar feature of the lodge is their own natural reserve and botanical garden. Boasting over seven acres of exhilarating trails and beautiful lagoons, this spot also offers guided tours by bilingual guides.
---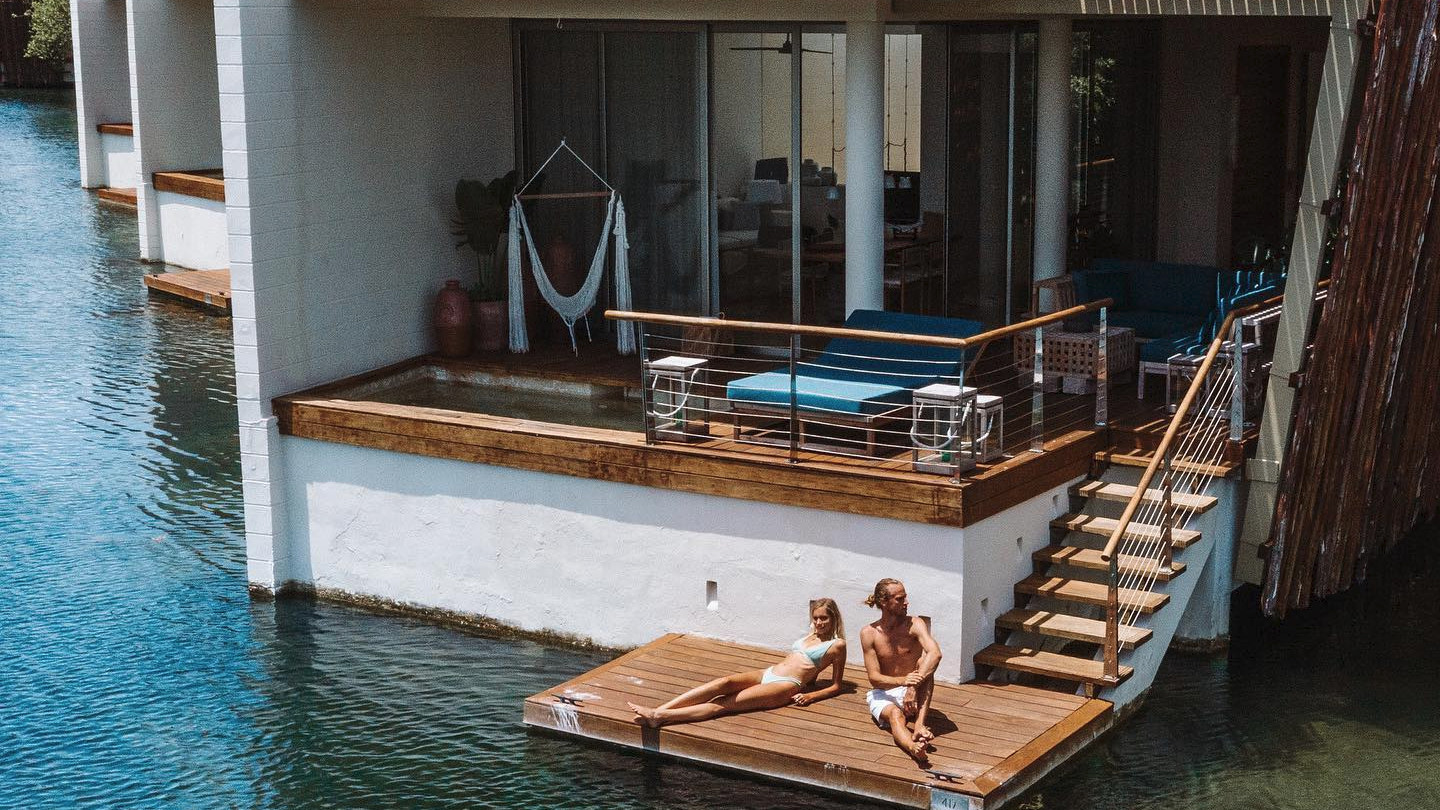 Location
Playa Del Carmen, Mexico
Why Choose This Resort
Rosewood Mayakoba is for honeymooners who wish to have an upscale and unique Caribbean experience.
Their Lagoon Studios, in particular, are designed to be your home away from home: It's a collection of overwater suites perched above enchanting lagoons. Not only will you have a king bed and a walk-in closet, but you'll get incredible views of an emerald lagoon and lush mangroves. For a comfortable viewing experience, each overwater suite comes with a lounge terrace (complete with a plunge pool).
The resort's amenities include a spa (situated on its own island), Aqui Me Quedo (an adults-only social space), and six on-site restaurants to enjoy authentic Mayan dishes.
---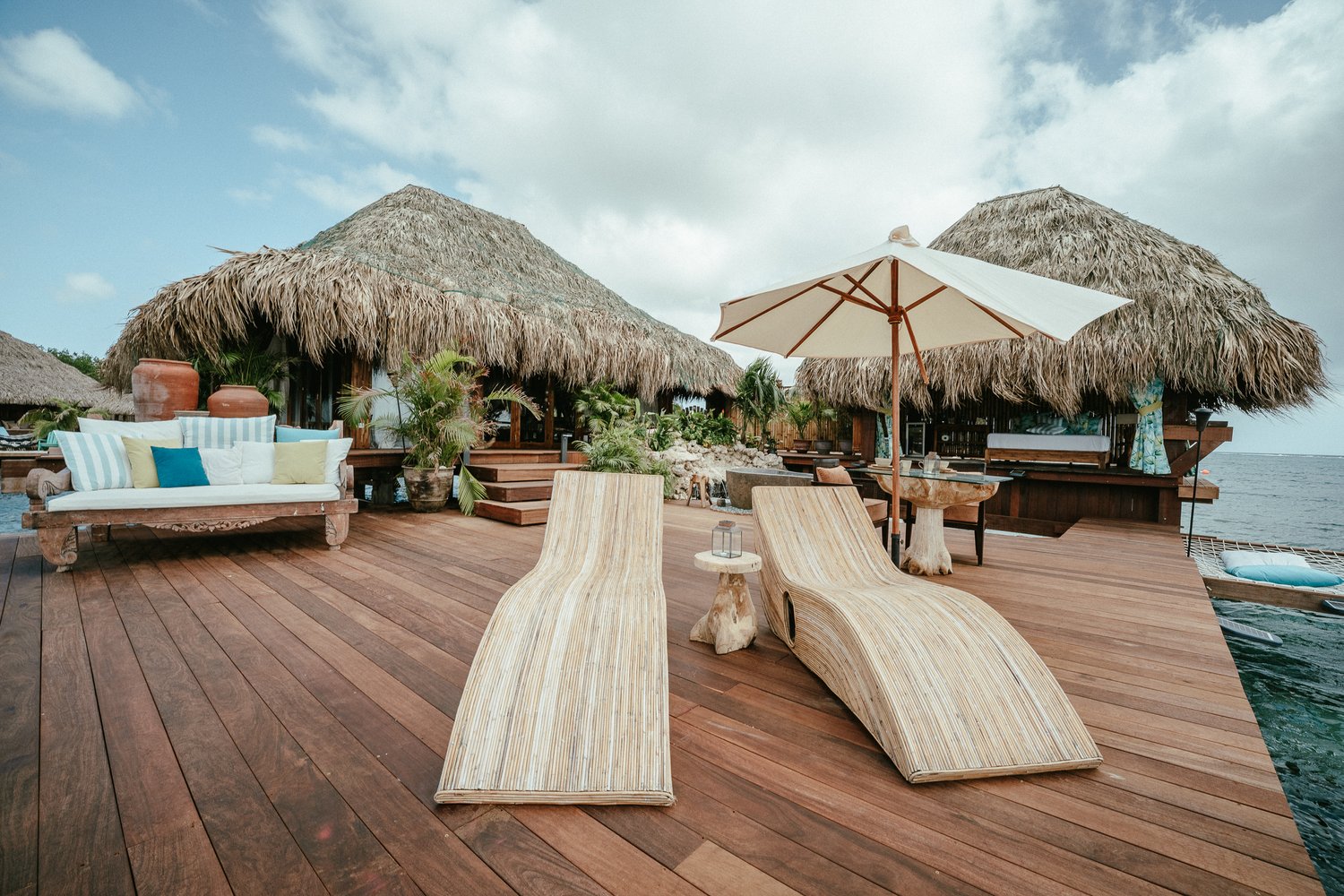 Location
Savaneta, Aruba
Why Choose This Resort
Aruba is known as a "one happy island," thanks to its friendly locals, great year-round weather, and unmatched natural allure. And if you're seeking the best overwater bungalows Aruba has to offer, there's only one place to be: Aruba Ocean Villas.
It's a boutique hotel with 13 well-designed accommodations, including seven overwater villas (which no other Aruba resort offers). And the fact that the property is adult-only will only make your stay even more secluded and romantic.
We recommend booking any of their two-story penthouse overwater villas if you've got the budget. Apart from luxurious interiors and pristine oceanfront views, these options have their own plunge pools. The open-air design further helps you feel even closer to the water.
In-house experiences include massage treatments, overwater dining, and water activities like kayaking, snorkeling, and stand-up paddleboarding.
---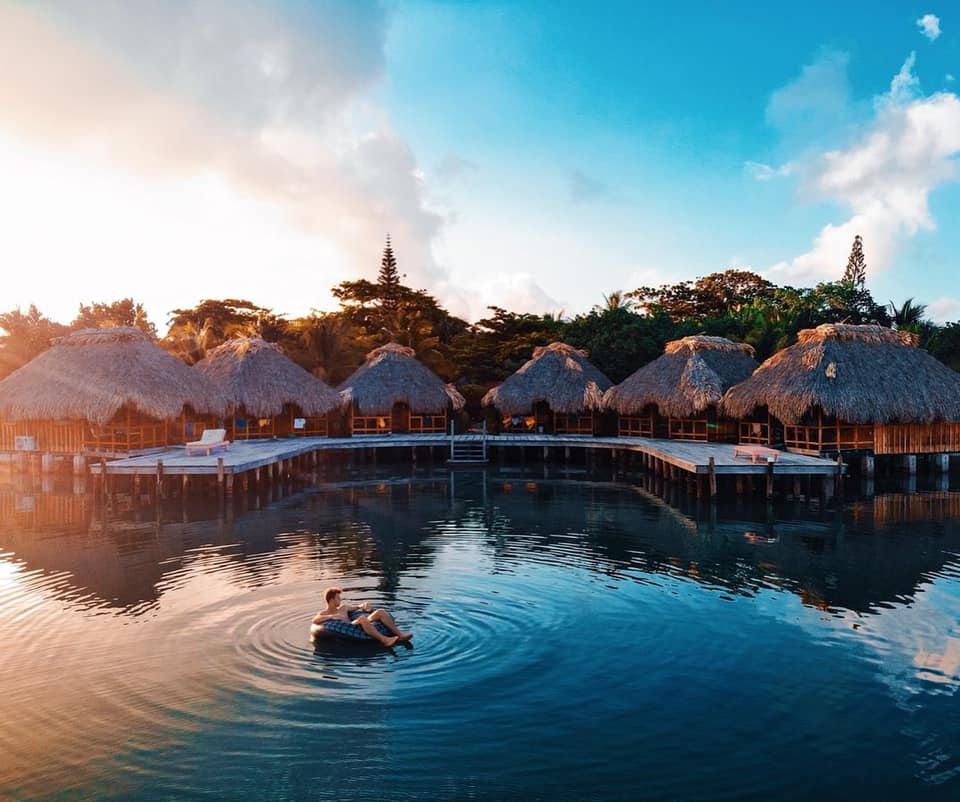 Location
St. George's Caye, Belize
Why Choose This Resort
Indulge in your own slice of paradise. This private island has magnificent accommodations, with overwater cabanas as the most appealing to honeymooners. A chic thatched roof and a private porch characterize its charm. It's a great place to gaze out and admire the vastness of the Caribbean Sea.
They have a total of six above-the-water cabanas, all nestled on a half-moon dock. Inside, you'll have a private bath, air conditioning, and the comforting embrace of ceiling and floor fans.
Enrich your experience by diving into the marine world of Belize, marked by colorful coral reefs and teeming with various fish species. You can also go fishing or pamper yourselves at their island spa. They also have a curated romance and honeymoon package that covers meals, transfers, and romantic extras.
---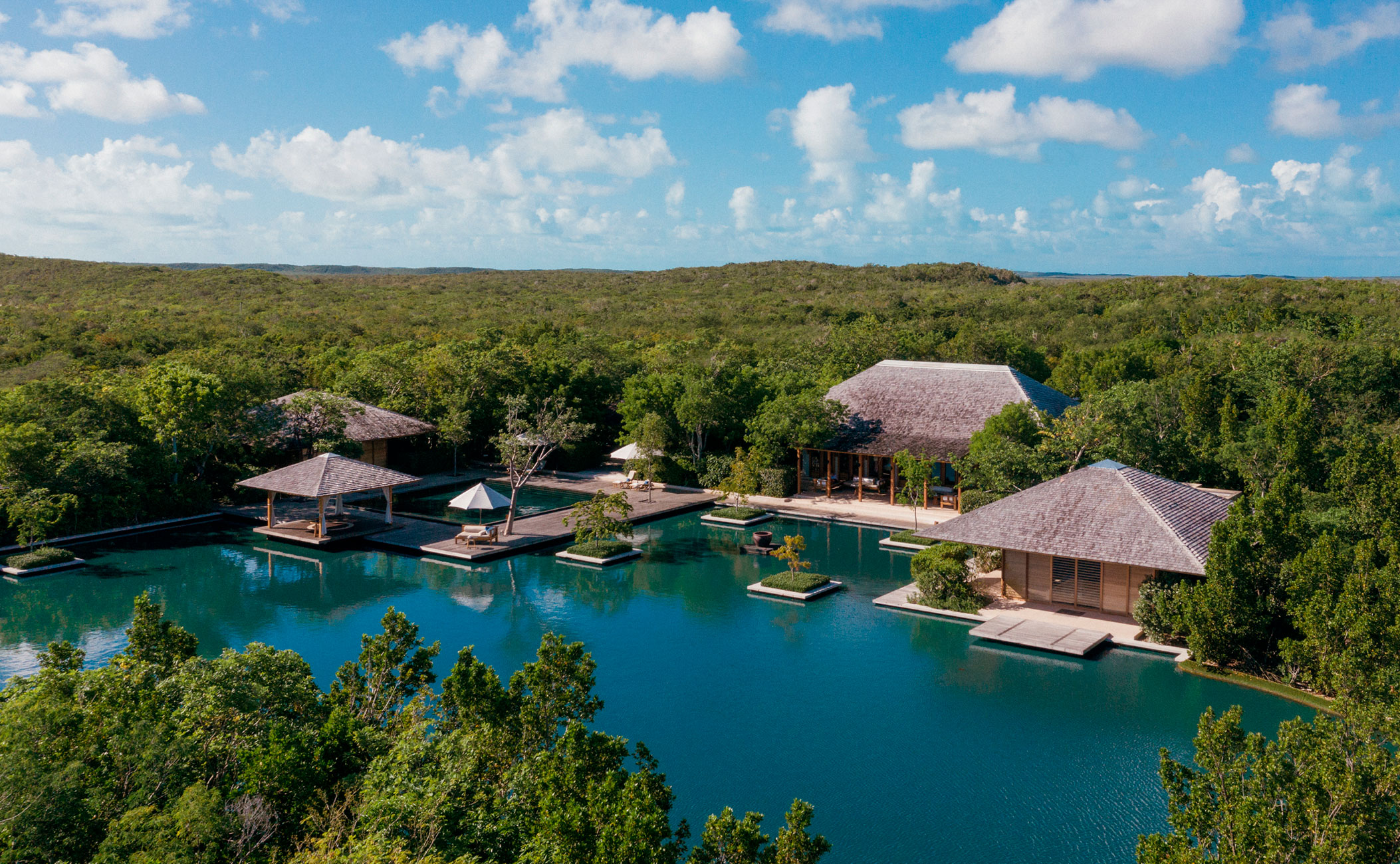 Location
Providenciales, Turks and Caicos
Why Choose This Resort
Amanyara may not have your typical overwater bungalows, but it has an ultra-luxurious vibe worth all the buzz. For your accommodation choices, you have partially overwater pavilions and villas that look floating above an elegant swimming pool. They offer "all-stay" packages that include a bottle of champagne upon arrival, wellness classes, complimentary snorkeling activities, daily afternoon tea, in-room drinks, and use of non-motorized watersports gear.
The property is secluded, situated on an expansive 18,000-acre nature reserve. It borders the North West Point Marine National Park, which means easier access to some of the best diving spots on the island. If you want a wellness-centric stay, be sure to check out their Pilates studio and yoga sala.
---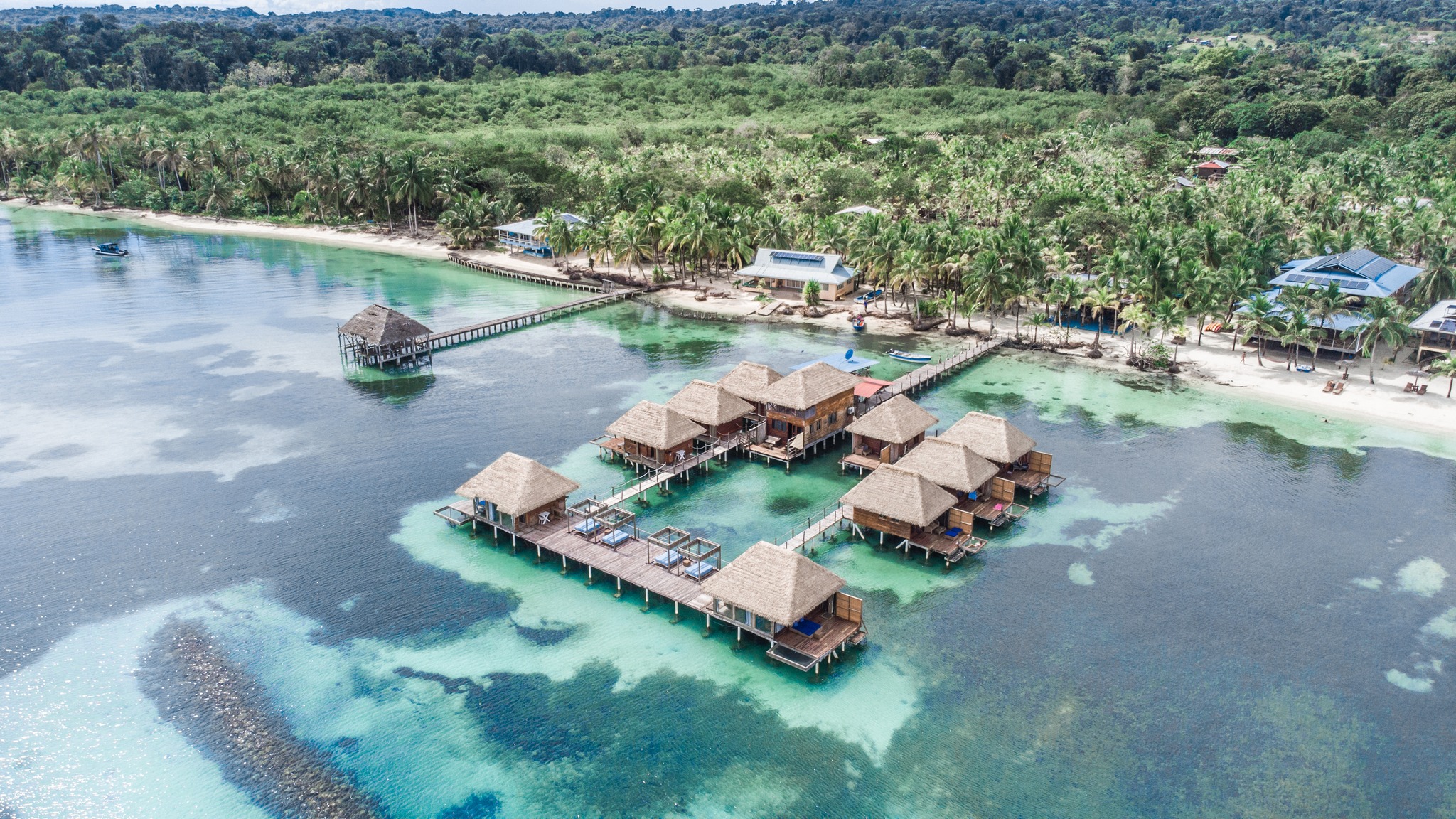 Location
Bocas Del Toro, Panama
Why Choose This Resort
Luxury meets unspoiled beauty in this resort formerly known as Azul Paradise. It offers ten overwater villas dotting three acres of pristine coastline. For the best experience, you can book their deluxe unit, which boasts a more spacious interior.
Enjoy uninterrupted panoramic views of the sparkling sea from a private deck. Sway with the breeze with their overwater hammock. And take a peek at the marine life below through their glass floors. When you stay here, you'll only be a few steps away from Caribbean waters, which offer a beautiful setting for exciting activities like sailing and surfing.
If you also want to explore the land, they offer hiking adventures and rainforest ziplining, among others. You can also explore the Ngobe Bugle Indian Village for a unique yet meaningful excursion.
---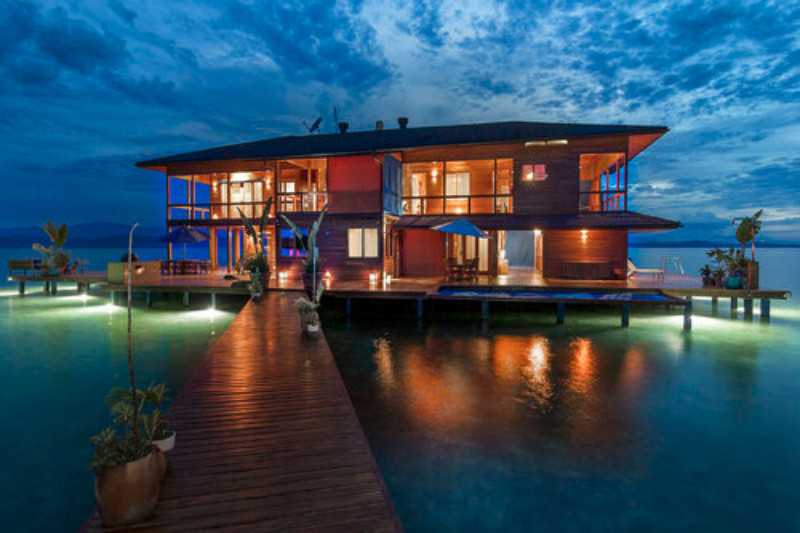 Location
Bocas del Toro, Panama
Why Choose This Resort
Offering a romantic experience like no other, Sweet Bocas is situated along the Caribbean coast of Panama and extends across 15 acres. It's an overwater villa that has its own organic farm, perfect if you want a farm-to-table dining experience.
Sweet Bocas will help you get closer to nature as you get more intimate with your loved one. Ideal for couples seeking seclusion, the villa is tucked away in lush jungles and encompassed by waters harboring turtles and dolphins. You can access your home via a boat. Staying here also means being in the region's second-largest freshwater lake. And their excursion offerings to neighboring villages ensure a captivating, culture-centric experience.
---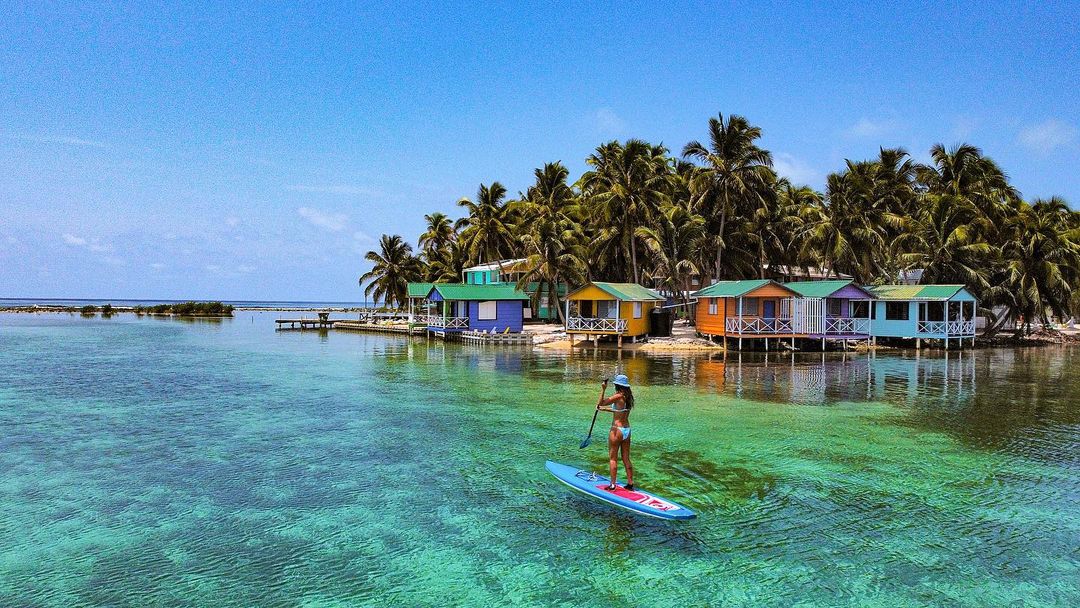 Location
Dangriga, Belize
Why Choose This Resort
Dreaming of a Caribbean getaway? Turn it into reality — and experience more — when you stay in an over-the-water bungalow located along the famous Belize Barrier Reef. In the tropical island getaway offered by Tobacco Caye Paradise, you'll be surrounded by azure waters. The island sits on the South Water Caye Marine Reserve, a haven for watersports enthusiasts.
What makes your stay here even more unforgettable is that there are no public phones or televisions on the island. With that, you can stay off the grid and make many awesome memories with your loved one. Apart from diving and snorkeling, you can go fishing, kayaking, and stand-up paddleboarding.
It really comes as no surprise that many people call this resort Belize's best-kept secret.
---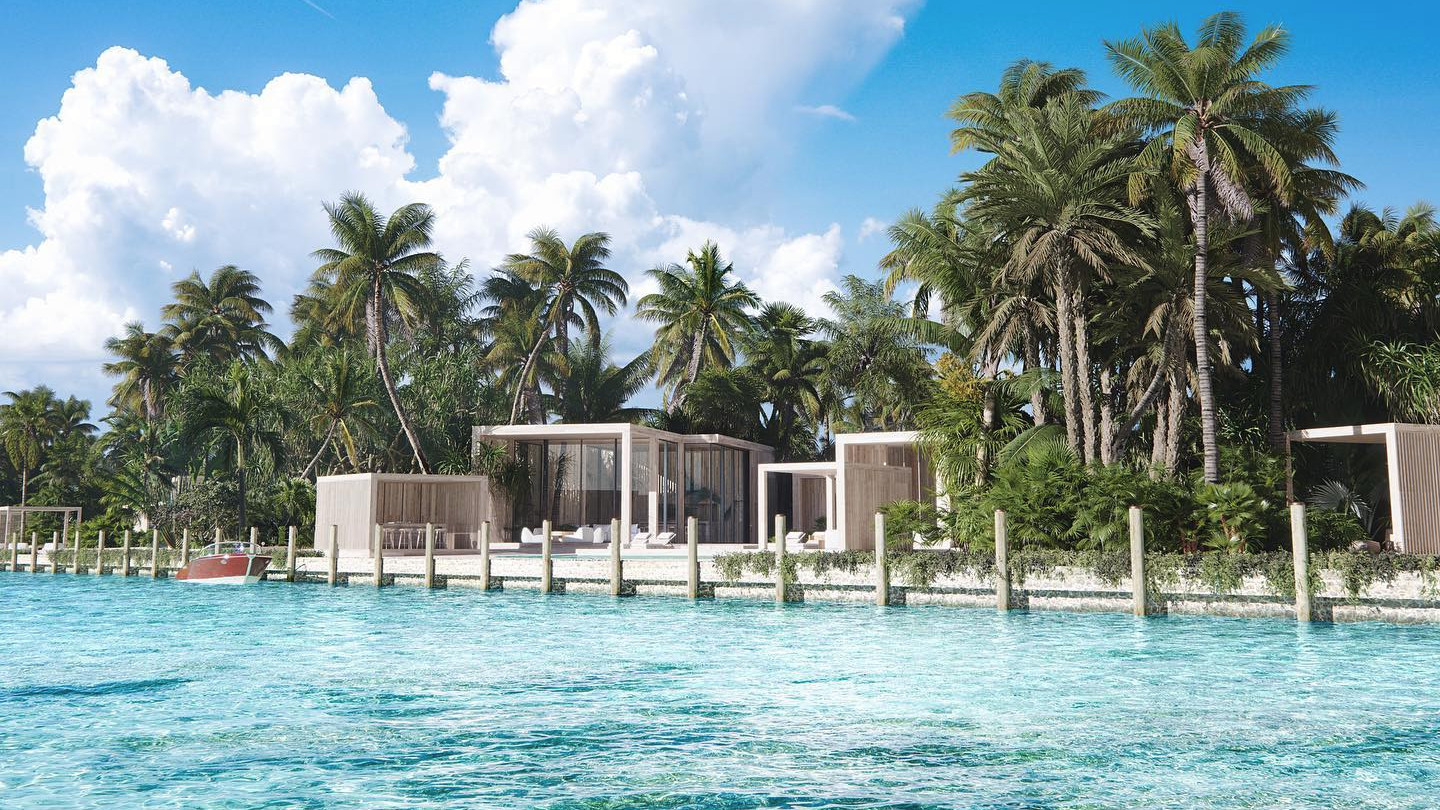 Location
Alice Town, Bimini, Bahamas
Why Choose This Resort
Illa Bimini offers the first overwater bungalow-style hotel suites in the region. The eco-designed resort is set on 40 acres of land and draws inspiration from the perched-above-water accommodations of spectacular resorts around the world.
Aside from the lavish accommodations, you'll be embraced by their distinctive Bahamian hospitality, ensuring an even more delightful honeymoon experience. Moreover, its proximity to captivating shipwrecks and iconic seafood shacks promises an adventure-packed vacation, guaranteeing you a memorable holiday you'll surely cherish way beyond your married life's honeymoon phase.
---
Overwater Bungalows Caribbean FAQs
After rounding up some of the best overwater bungalows in the region, here are helpful FAQs to help you enjoy your upcoming honeymoon holiday better.
What makes overwater bungalows special?
Overwater bungalows are unique accommodations usually built on stilts above clear azure waters. They offer the most incredible views and give you direct access to water if you want to swim and soak up the sun. The bungalows have all the needed amenities (e.g., bathroom, bed, minibar) and extra perks (e.g., outdoor shower, pool, hammock) for a truly secluded getaway.
Are overwater bungalows all-inclusive?
Not all overwater bungalows offer all-inclusive packages. If you wish for a cost-effective honeymoon vacation, look for all-inclusive resorts like Sandals. Your price will already cover your accommodation, drinks, food, and some activities.
When is the best time to stay in overwater bungalows in the Caribbean?
While this varies from island to island, the generally recommended timeframe is between December to April if you're looking for the best weather. However, note that this is also a peak travel season, so the competition is high, especially among the most in-demand overwater bungalows Caribbean has. Consider May to June or September to October if you want a quieter experience and are okay with occasional rains.