Sandals Resorts are known all over the world for being the only 5-Star Luxury Included® resort making it a favorite choice for couples and honeymooners. With 17 locations scattered around the Caribbean, couples tend to ask: which Sandals Resort is best for me and my partner? If you've wondered the same and have found it overwhelming to compare Sandals Resorts, fret no more. Here's everything you need to know about the best Sandals resort for honeymoons and couples looking for a romantic and memorable vacation.
Hopefully, by the end of this article, you will find the best Sandals resort that will meet all your expectations and maybe even exceed them.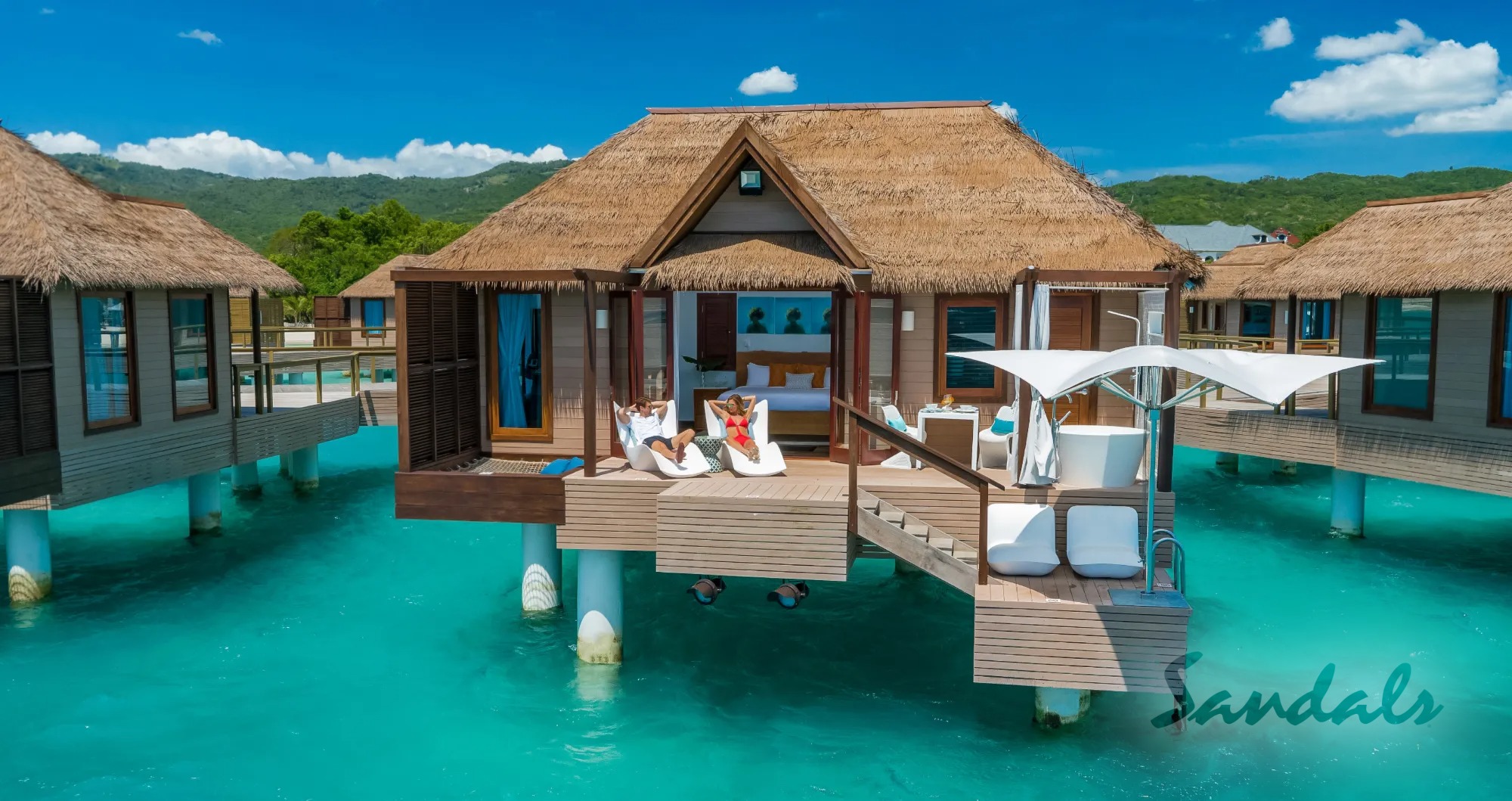 Which Sandals resort is best for you?
One of the most common questions asked by couples planning their honeymoon or romantic vacation is how do we choose the perfect Sandals for us? Of course, there is no one simple answer, but it all comes down to your plans and expectations. Thankfully, Sandals resorts offer various activities ranging from a peaceful and relaxing spa day to more adventurous watersports such as scuba diving and snorkeling.
But the best way to find the best Sandals resort for couples is to ask the right questions, such as: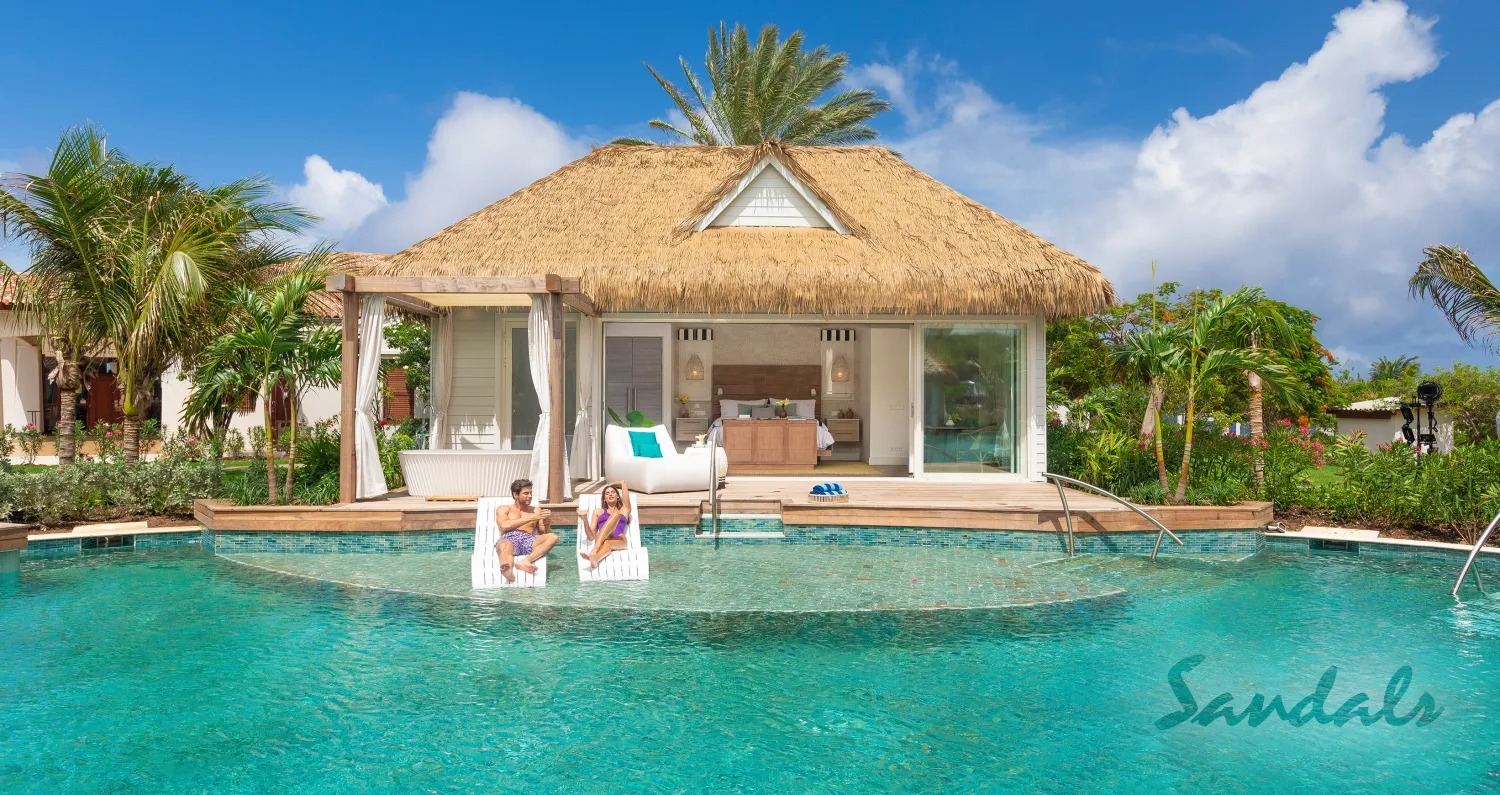 Which Sandals resort has the best beach?
Of course, it's no surprise that honeymooners and couples want to know the top Sandals resorts with the best beaches. After all, Sandals Resorts offer romantic tropical all-inclusive and adult-only luxury experiences in the best Caribbean islands.
If one of your must-haves when deciding which Sandals resort is best for me is access to the best beaches, the top five resorts to consider are:
Rest assured, you are guaranteed breathtaking beach views, sand, and waters, whichever resort you choose.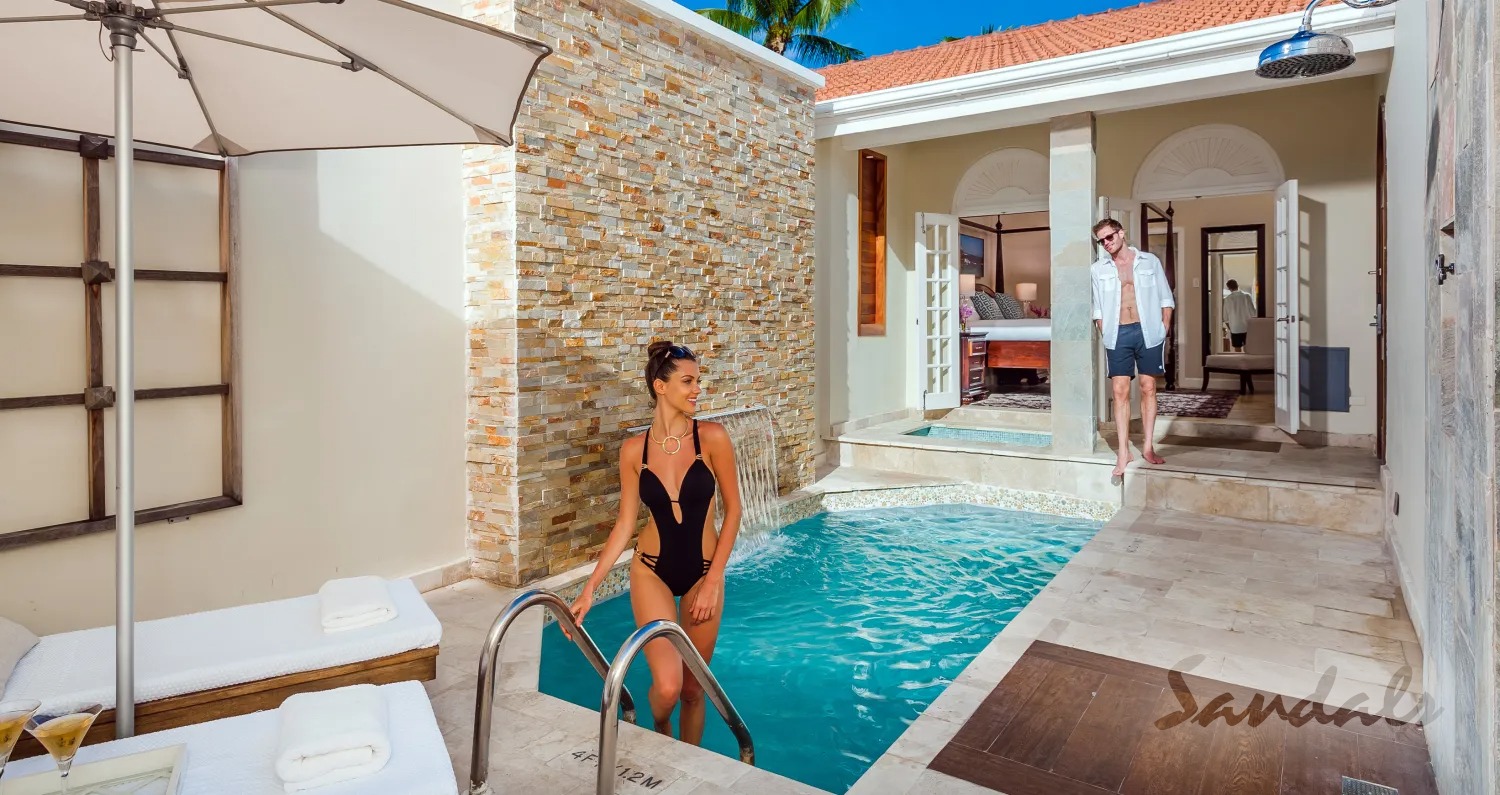 Most affordable Sandals Resorts
Just because you want a 5-Star luxury honeymoon doesn't mean you have to spend a fortune. As you compare Sandals resorts and their prices, keep in mind Sandals Ochi, where prices start at $243 per night per guest.
Other options, such as Sandals Negril, only costs $266 per night per person, while Sandals Grande Antigua offers all the luxuries and impeccable Sandals-standard services for just $295 per night per person.
When it comes to providing excellent services and amenities, even the most affordable Sandals resorts are guaranteed to make your stay memorable and luxurious.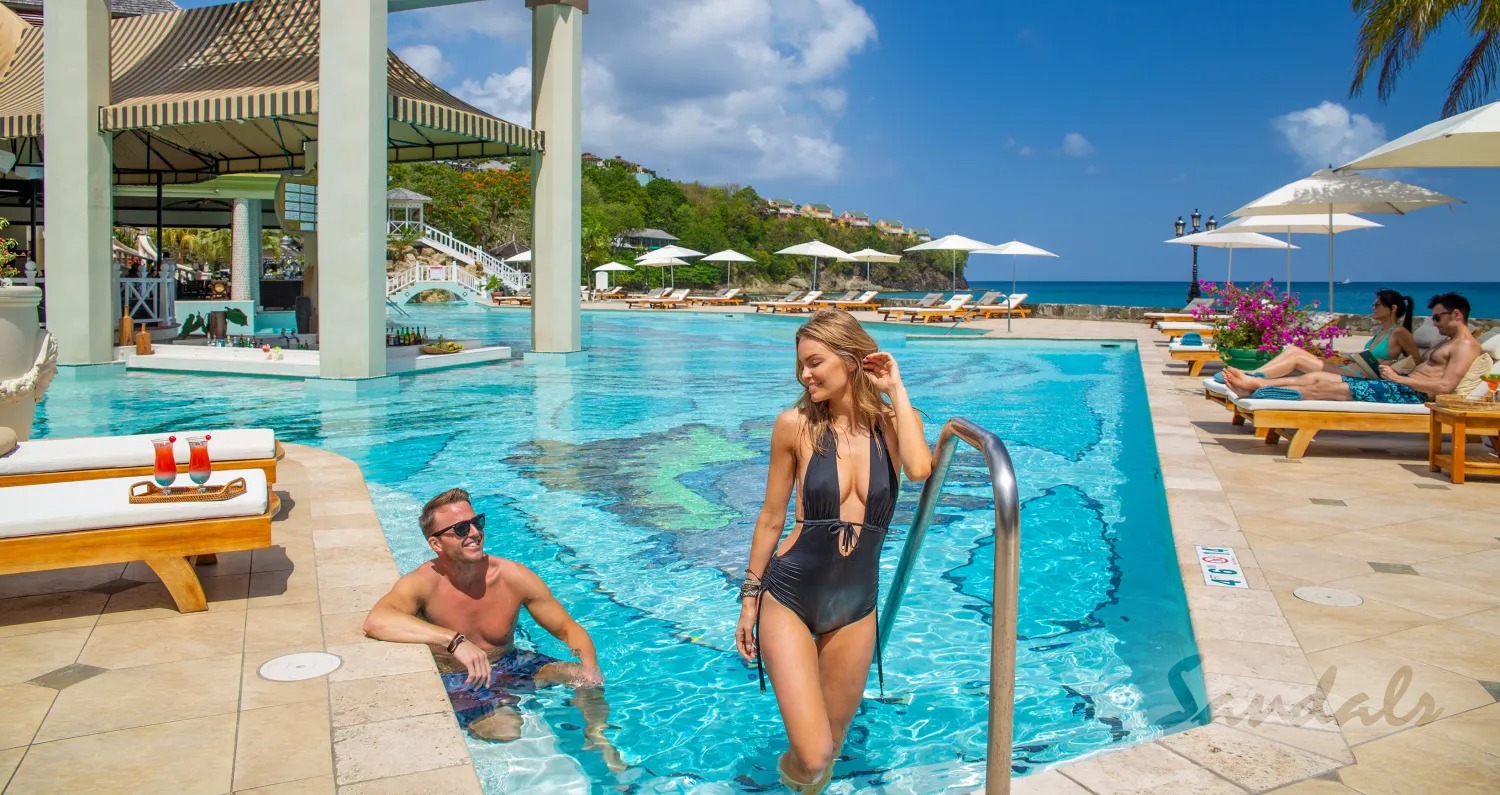 Sandals resorts with the highest ratings
For couples that don't have a strict budget and want the best of the best that Sandals can offer, the highest rates resorts should be at the top of your list. If ratings matter to you when making your final decision, Sandals Grenada and Sandals Royal Plantation will not disappoint. Other highly rated and recommended Sandals resorts are the Sandals Halcyon Beach located in St. Lucia or the ever-famous Sandals Montego Bay in Jamaica.
Higher ratings will give you peace of mind knowing you will be cared for and pampered during your entire stay.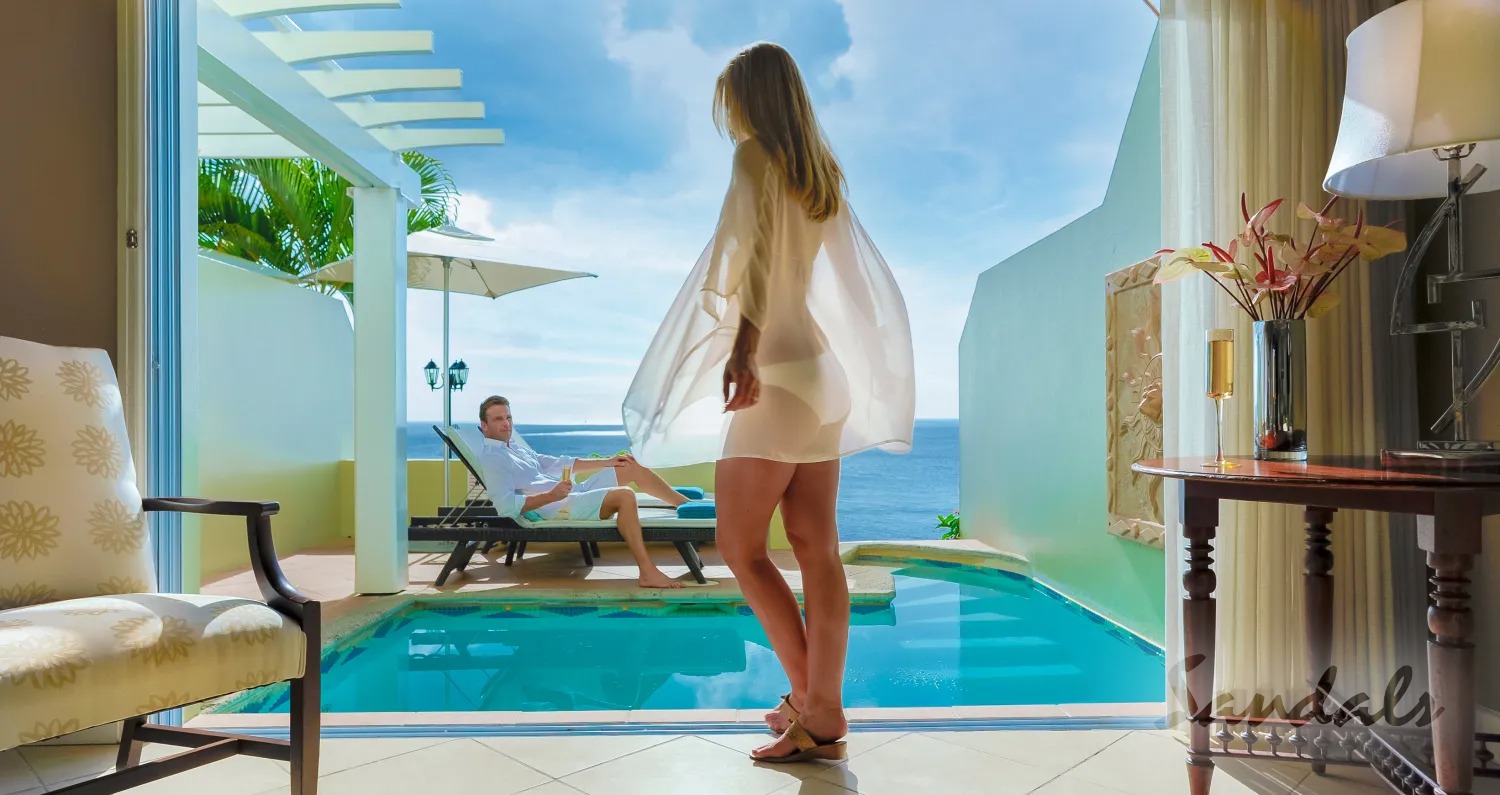 What Sandals resort is the most accessible?
While planning a honeymoon or romantic vacation, knowing the accessibility of the resort is a must. Although the right answer depends on where you're from in general, the closest resorts from the U.S. are those located in the Bahamas. Sandals Royal Bahamian and Sandals Emerald Bay are very easy to access as The Bahamas is just a short one-hour plane ride from Miami, Florida.
But don't let the distance dissuade you from choosing other Sandals Resorts because you know you will be treated like royalty once you arrive at any of the resorts.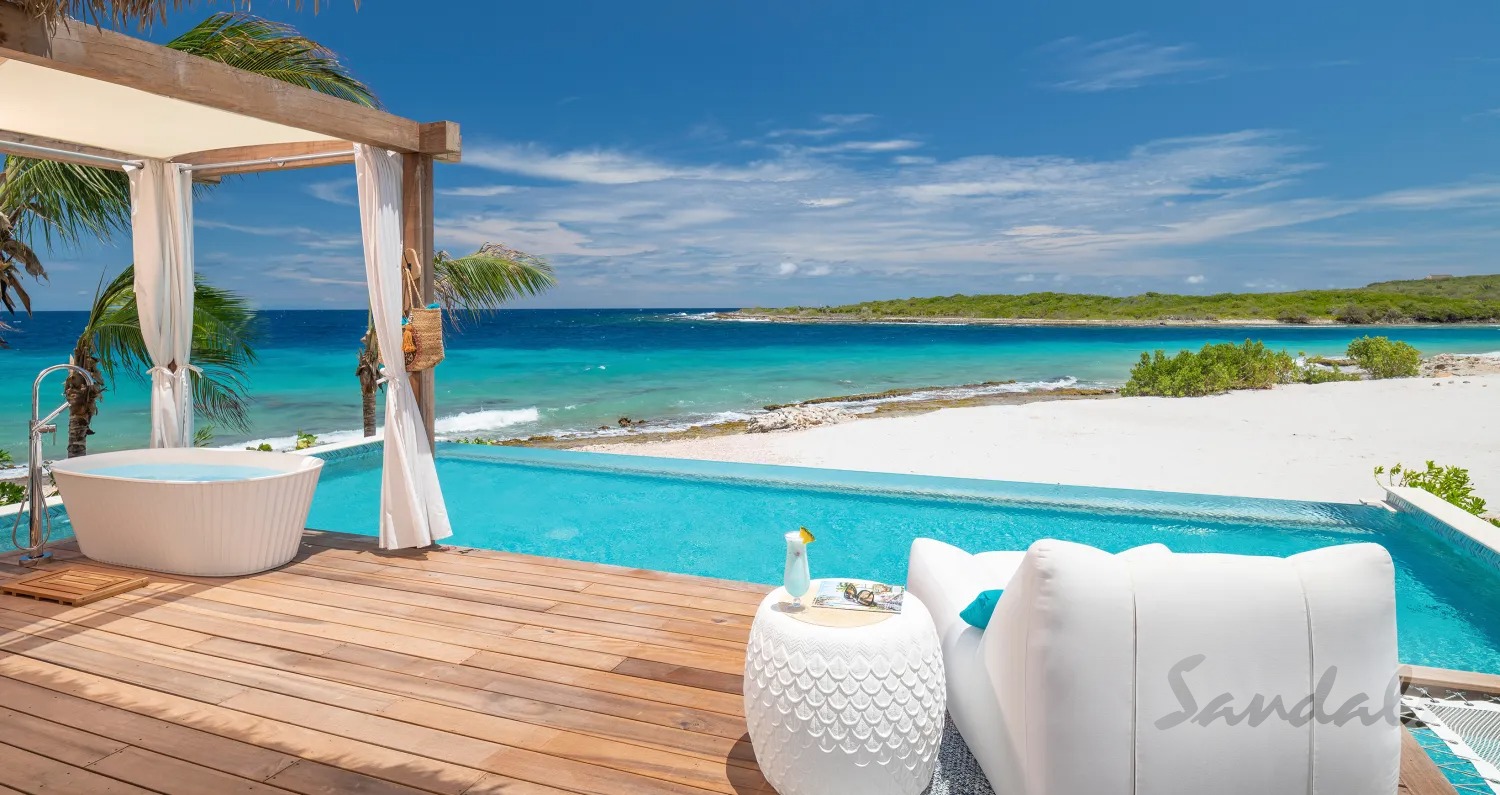 Which Sandals resorts offer the best rooms?
This is probably the most difficult question to answer. Each Sandals resort offers its own unique and luxury rooms. Guests like yourself can choose from beachfront suites, suites with private pools, the penthouse suite, and so much more. Every room boasts luxurious furnishings and amazing views– truly spectacular settings for your romantic getaway.
For example, Sandals Grande St. Lucian, Sandals Royal Caribbean, and Sandals South Coast have over-the-water villas and bungalows. Meanwhile, you can book a Skypool Suite at Sandals Royal Barbados and Sandals Grenada, which give you access to a sky-high infinity pool and soaking tub.
The best way to find out more about the rooms in a Sandals resort is to choose your location first and compare Sandals resorts on the island.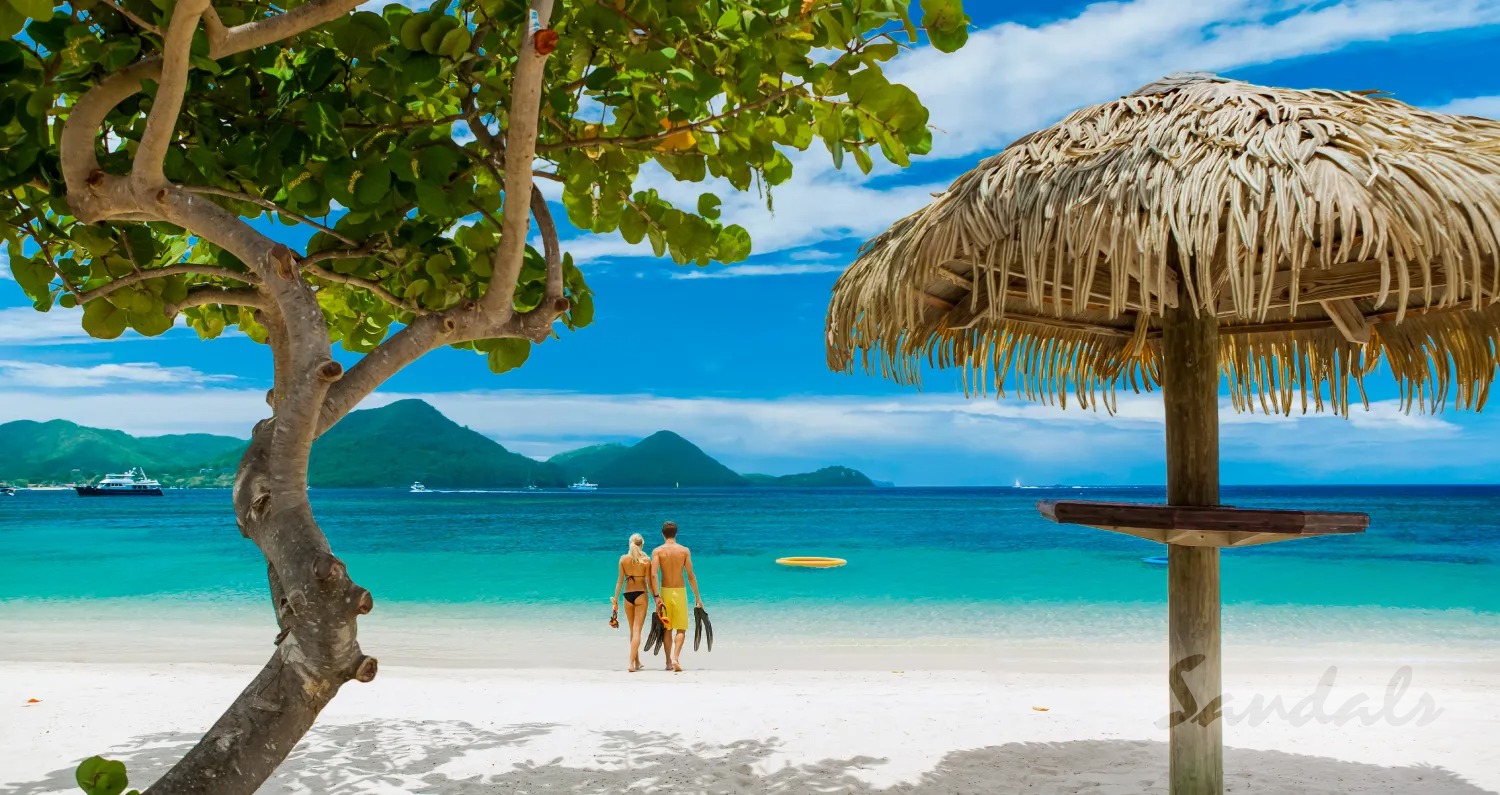 Best Sandals resort for couples
It's no secret that all Sandals Resorts are made to cater to couples, so it can be difficult to choose the best one. The only way to decide which Sandals Resort is best for you is to think of your vacation goals and dreams.
Couples who are more active and adventurous will enjoy staying at Sandals Ochi, Sandals Negril, or Sandals Montego Bay because of the many watersports and other fun activities you can participate in during your stay. If you want a more laidback and relaxing vacation Sandals Royal Caribbean or Sandals Royal Plantation would be the best choice.
Finally, couples who want to enjoy the Caribbean nightlife should stay at Sandals Ochi. Sandals Grande St. Lucian, or Sandals Royal Barbados.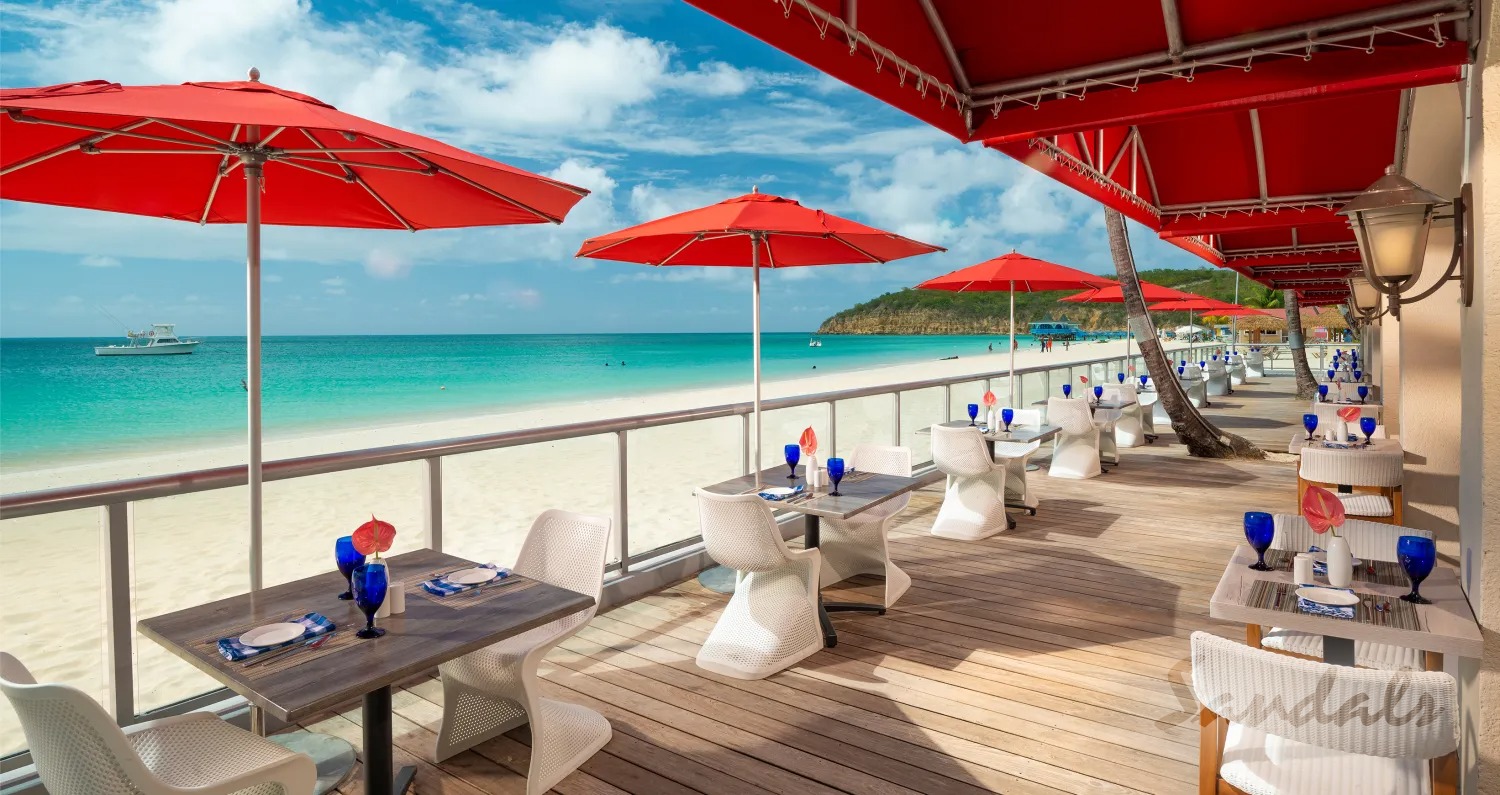 The best Sandals resort for Honeymoons
When it comes to choosing a resort for your honeymoon, there's no wrong choice as long as you stay in a Sandals resort. However, specific resorts are ranked as the best for honeymoons. These resorts are Sandals Royal Plantation, Sandals Grande Antigua, and Sandals Grenada, just to name the top three. Of course, you can always look at other options depending on your budget and expectations.
In the end, no matter which Sandals resort you choose for you and your partner. You are guaranteed an amazing, romantic, and unforgettable couples' vacation or honeymoon.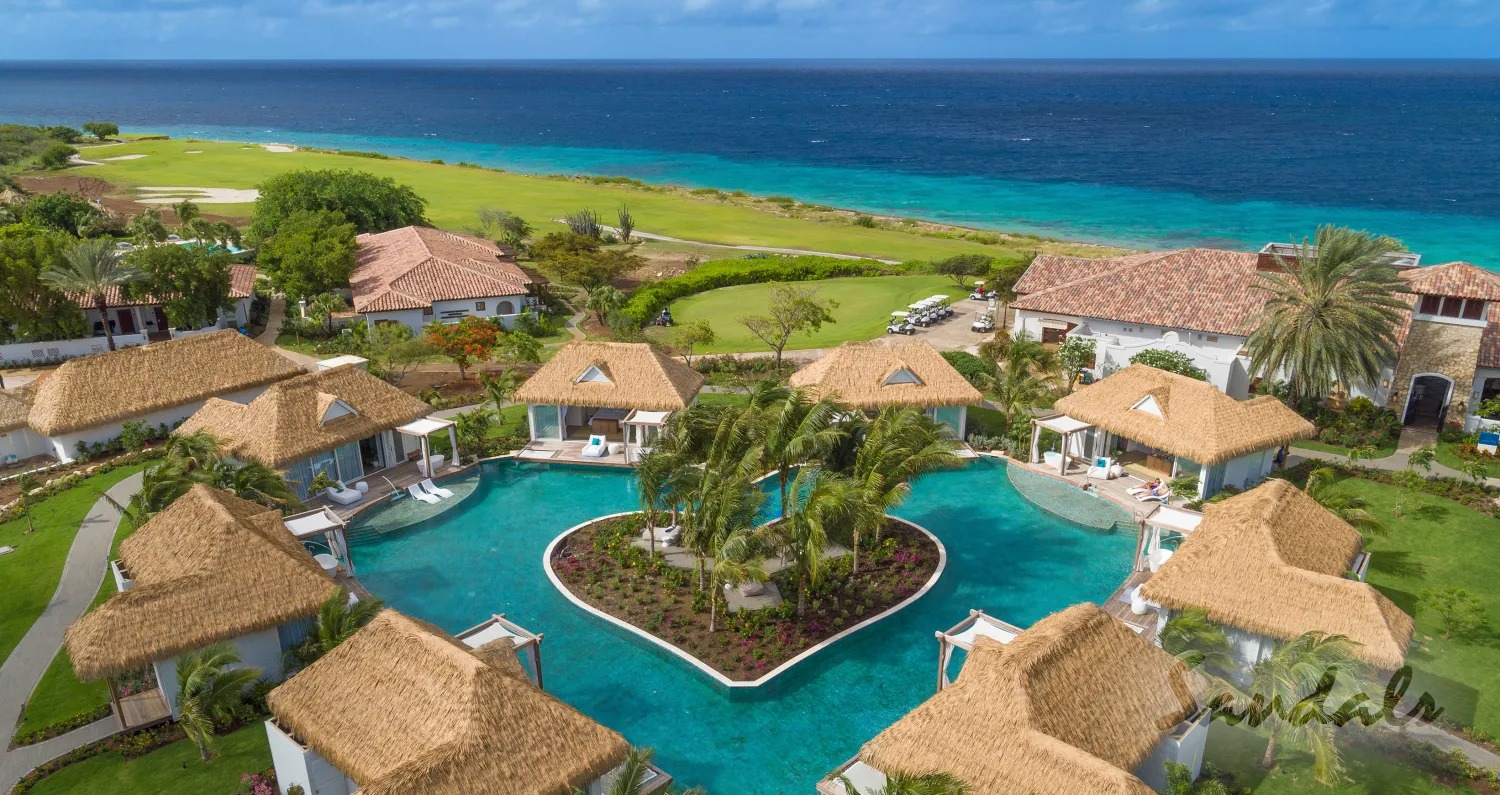 Which Sandals resorts offer the best excursions and tours?
One of the best things about staying at Sandals Resorts is the all-inclusive benefits. This means that all activities, from relaxing spa treatments to active watersports, are part of the package.
However, if you want to try different tours and excursions on your vacation, the best resort for you is Sandals Grande Antigua which offers an island tour and a sunset Catamaran cruise for an additional fee. Another great choice is Sandals Emerald Bay in the Bahamas, where you can book an ATV sightseeing tour or a sea tour to visit the famous pigs of Exuma.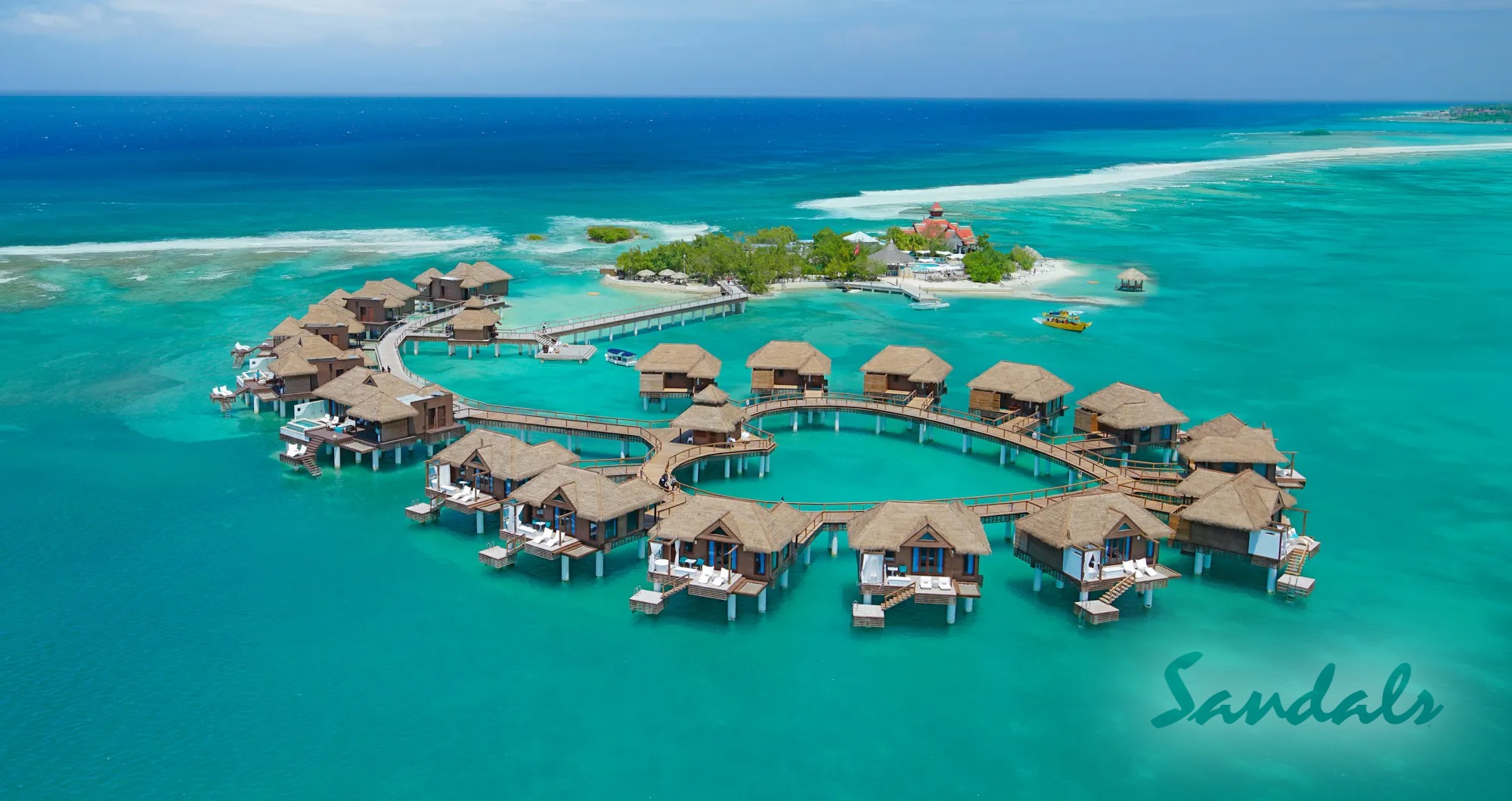 Which Sandals resorts are LGBTQ-friendly?
Not only is Sandals known for its 5-star luxury all-inclusive service that starts from the moment you arrive at the airport, but the chain of resorts is also making strides to be more inclusive. Everyone deserves to have the wedding and honeymoon of their dreams, which is why resorts such as St. Lucian Grande and Sandals Grenada offer same-sex wedding packages.
Everyone deserves to feel like royalty during their wedding and honeymoon, no matter their sexual orientation. So LGBTQ+ guests are welcomed with open arms at Sandals resorts.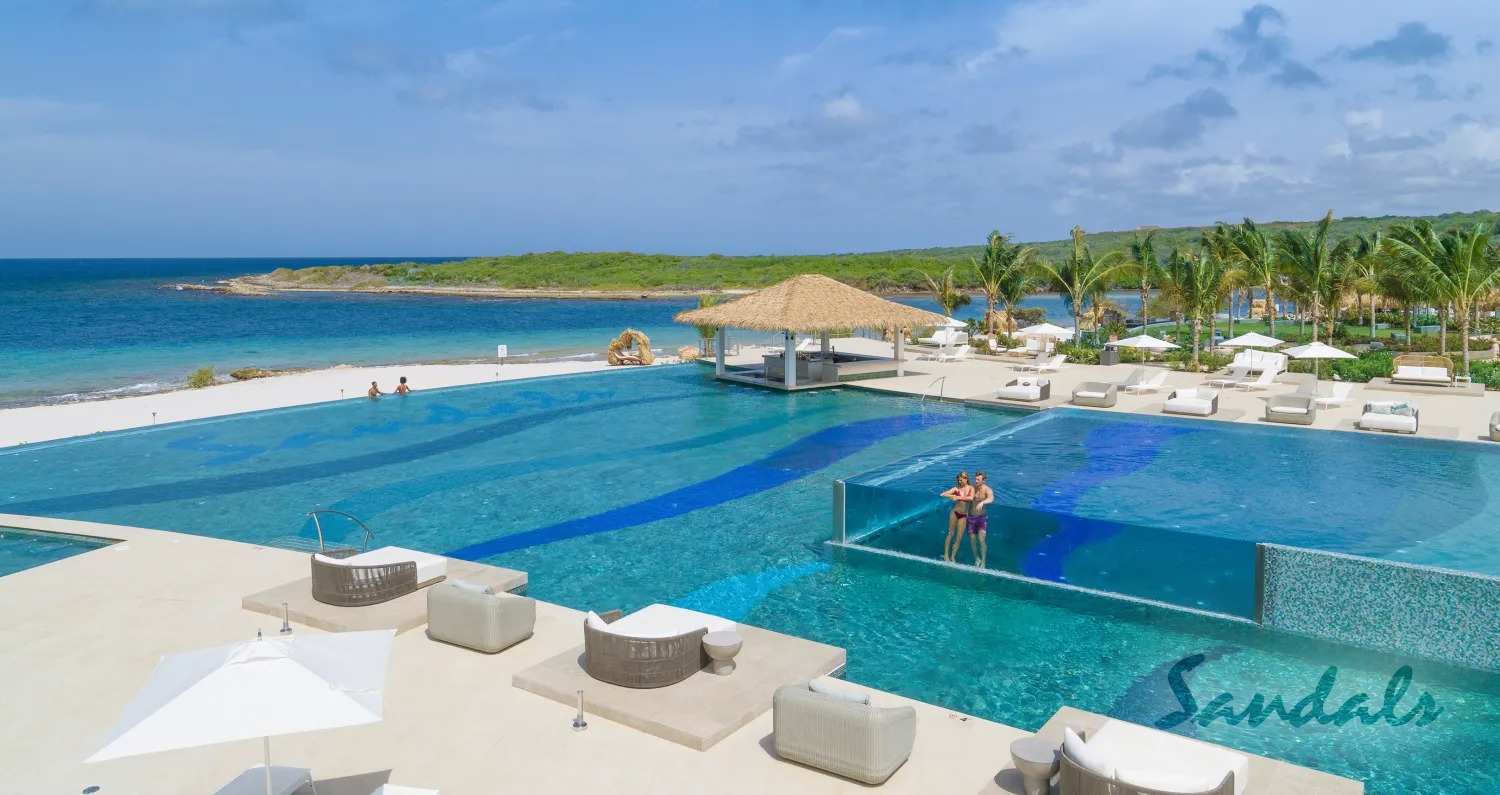 Which Sandals resorts have over-the-water bungalows and villas?
There is nothing more opulent and luxurious than an over-the-water bungalow or villa. Combine that with the personal butler service and all-included perks of Sandals Resorts, and you are guaranteed to experience the honeymoon of your dreams. While all Sandals resorts offer amazing and romantic rooms, these over-the-water villas can only be found at Sandals South Coast, Sandals Grande St. Lucian, and Sandals Royal Caribbean.
If you want the ultimate romantic and luxurious Sandals experience, you cannot go wrong with staying at one of the world-famous over-the-water bungalows.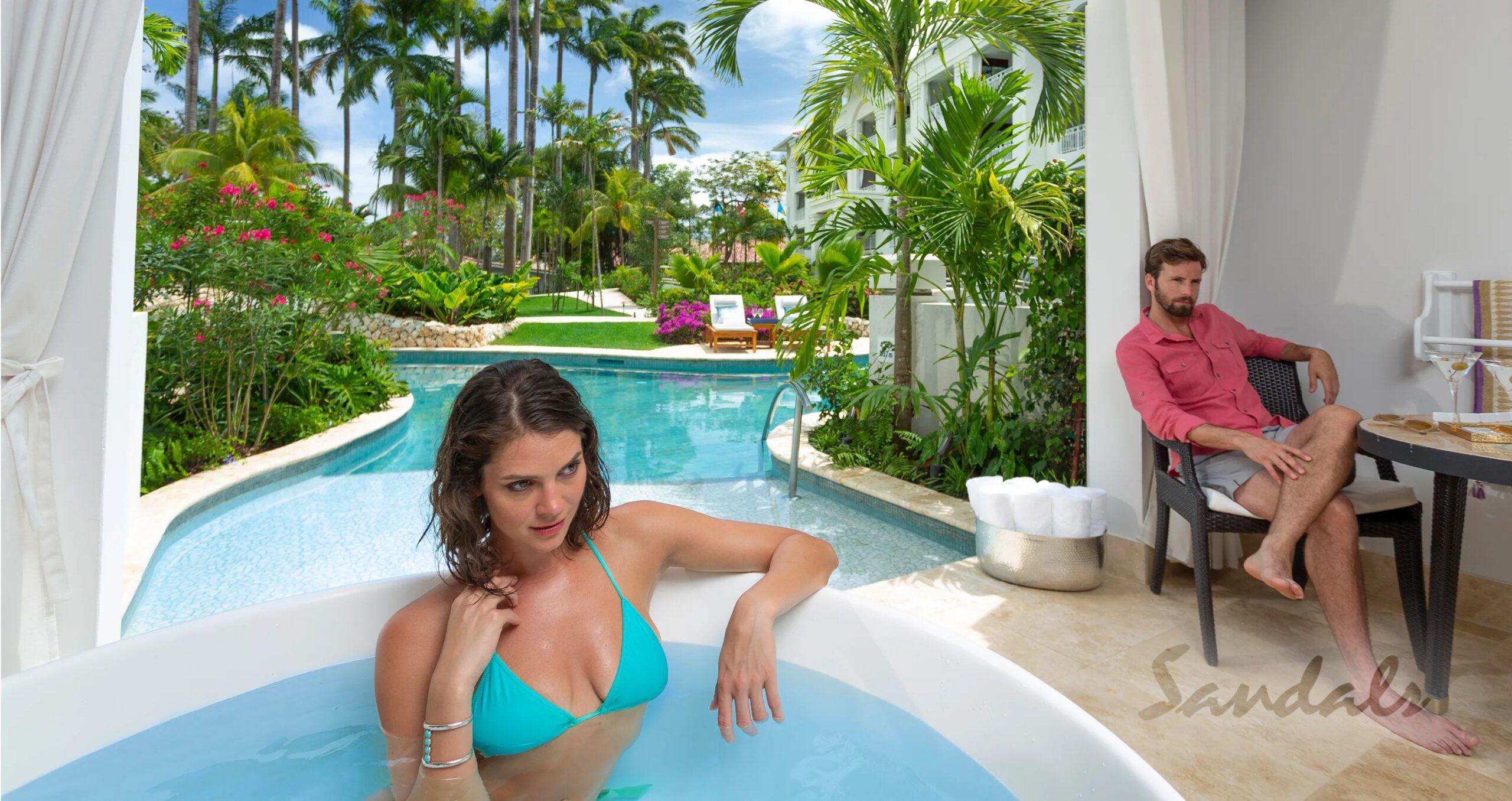 Best Sandals resorts for scuba diving, snorkeling, or golf
Have you always wanted to become a certified PADI® diver? Then Sandals Royal Bahamian, Sandals Royal Curacao, or any of the Sandals Resorts in Barbados or Saint Lucia are perfect for you. If you're not ready to commit to a license, the resorts also offer dun dive experiences where you can dive up to 40 feet. Don't worry all the professional diving gear, drive boat rental, and access to the best Caribbean dive spots are already included with all the dive course packages.
If you want a more relaxing experience snorkeling at Sandals Montego Bay is a must-try experience. The stunning reefs and pristine waters of Jamaica will surely impress you. Since Sandals is located all over the Caribbean, you will find amazing snorkeling tours in any of the resort locations. Finally, for couples who want to go golfing at the award-winning St. Lucian Sandals Emerald Bay Golf Course is the top choice. However, complimentary golf courses are available in the Jamaican, St. Lucian, and Bahamian Sandals resorts.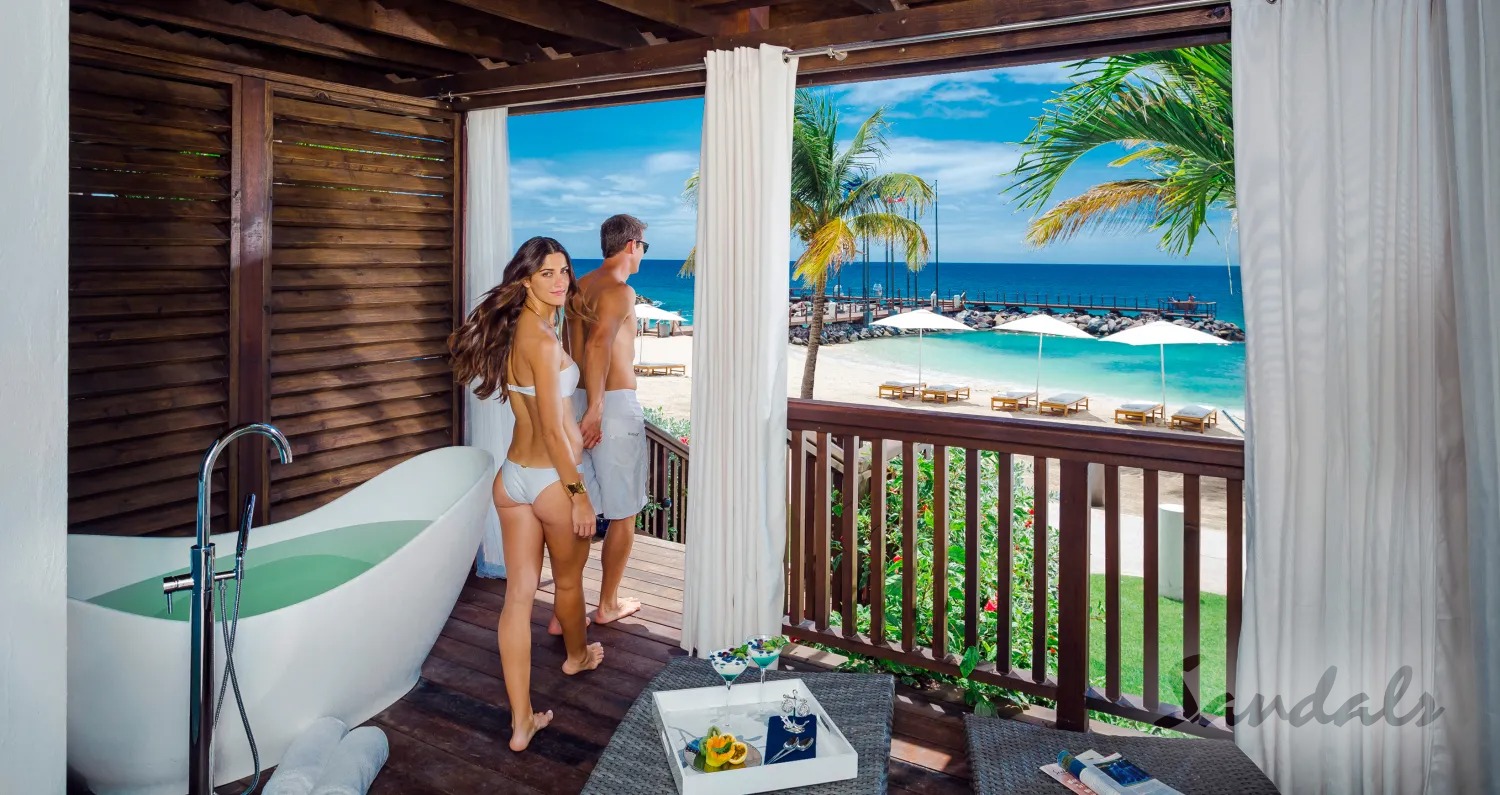 Which Sandals resorts are best for foodies?
What vacation or honeymoon is complete without dining in world-class food with choices from cuisines all over the globe? As part of the 5-Star Luxury Included® experience, any and all Sandals Resort is a foodie's paradise. There are over 190 restaurants spread out across all Sandals locations, where the best chefs lovingly prepare the food to offer the most authentic experience.
All Sandals guests will enjoy unlimited dining and drinking during their stay as part of the all-inclusive deal. The hardest choice will be deciding where to eat next during your stay. However, serious foodies should consider booking their stay at Sandals Grenada, Sandals Montego Bay, Sandals Royal Barbados, and Sandals Barbados, as they all come highly recommended by food lovers worldwide.