Mexican Pacific
Riviera Nayarit
Riviera Nayarit, nestled along Mexico's Pacific coast, beckons honeymooners with its idyllic blend of pristine beaches, lush landscapes, and authentic Mexican charm. Stretching from Nuevo Vallarta to Punta Mita, this coastal paradise offers secluded coves, luxurious resorts, and vibrant cultural experiences. Couples can explore the bohemian town of Sayulita, indulge in world-class dining in Punta de Mita, or unwind on the tranquil shores of San Blas. With its diverse range of activities, from water sports to cultural excursions, Riviera Nayarit provides an enchanting setting for a romantic escape, promising unforgettable moments amid nature's beauty.
The 15 Best Honeymoon Resorts in Riviera Nayarit
---
About Riviera Nayarit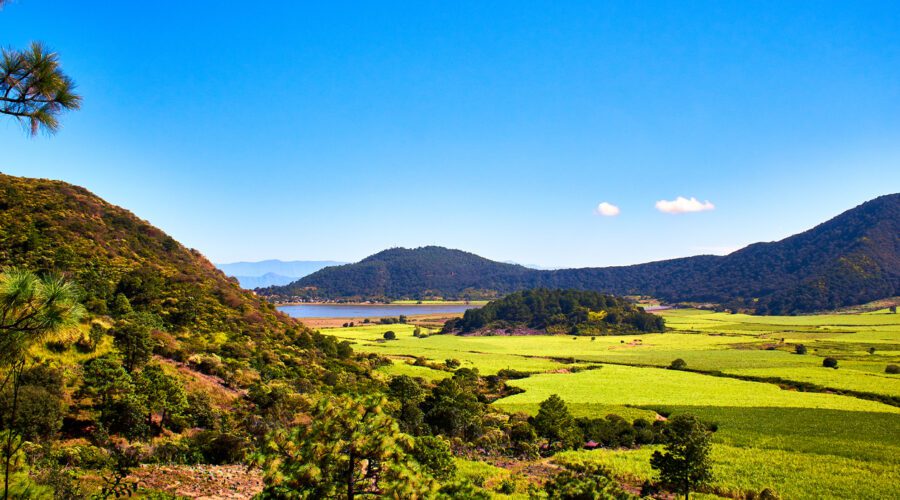 Average Cost of a One Week Riviera Nayarit Honeymoon
Estimating the average cost of a one-week honeymoon in Riviera Nayarit involves considering various factors such as travel preferences, the time of year, and specific activities planned. Here's a general breakdown:
Airfare
Round-trip airfare to Riviera Nayarit varies based on your departure location, time of booking, and the season. On average, expect to spend $400 to $1,200 per person. Booking in advance or looking for travel deals can help secure more favorable rates.
Accommodations
Riviera Nayarit offers a range of accommodations, from budget-friendly hotels to luxury resorts. Prices vary based on the type of lodging and the time of year. On average, hotel costs can range from $100 to $300 per night.
For a one-week stay, estimated accommodation costs could range from $700 to $2,100, depending on your choice of lodging.
Daily Expenses
Daily expenses cover meals, transportation within Riviera Nayarit, entertainment, and any planned activities. Riviera Nayarit has a mix of dining options, from street food to upscale restaurants.
Budget around $50 to $100 per day per person for meals, and an additional $20 to $50 per day for transportation, activities, and miscellaneous expenses.
Considering these estimates, budgeting around $70 to $150 per day per person for daily expenses is reasonable.
Average Total Cost
Airfare: $800 to $2,400 (for two people)
Accommodations: $1,400 to $4,200
Daily Expenses: $980 to $2,100 (for two people)
These are general estimates, and actual costs can vary based on factors such as travel dates, specific activities, and personal spending habits. Riviera Nayarit offers a range of experiences for different budgets, from relaxing beach days to upscale dining and cultural excursions. Consider looking for travel packages, deals, or promotions to help manage costs and enhance your honeymoon experience.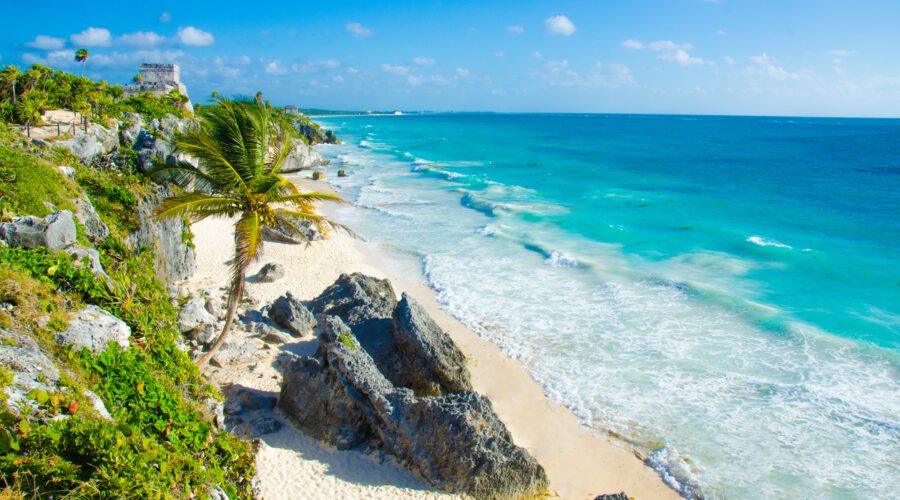 Best Time to Visit Riviera Nayarit
The best time to visit Riviera Nayarit for a honeymoon depends on your preferences for weather, activities, and crowd levels. Here are considerations for different seasons:
Dry Season (Late November to April):

Pros: This period is characterized by dry and sunny weather, making it ideal for beach activities, water sports, and outdoor exploration. Honeymooners can enjoy clear skies and warm temperatures.
Cons: This is the high tourist season, leading to higher accommodation prices and more crowded attractions.

Shoulder Seasons (May to June, September to mid-November):

Pros: Shoulder seasons offer a balance between favorable weather and fewer crowds. May to June is before the peak rainy season, while September to mid-November is after the wet season.
Cons: There is a slight increase in humidity, and there may be occasional rain showers.

Wet Season (Mid-June to August):

Pros: The wet season brings lush green landscapes and fewer tourists. Accommodation prices may be lower, and rain showers are usually short-lived.
Cons: Higher humidity, increased chance of rain, and the possibility of tropical storms or hurricanes.
Consider your preferred activities for the honeymoon. If you prioritize sunny weather and plan to engage in water activities, the dry season is ideal. If you prefer fewer crowds and can tolerate occasional rain, the shoulder seasons may be appealing. The wet season can offer budget-friendly options but comes with a higher chance of rain.
Ultimately, Riviera Nayarit has a tropical climate, and there's no bad time to visit. Choose the time of year that aligns with your preferences and priorities, and keep in mind that the weather can vary slightly depending on the specific location within Riviera Nayarit. Always check the weather forecast closer to your travel dates for the most accurate information.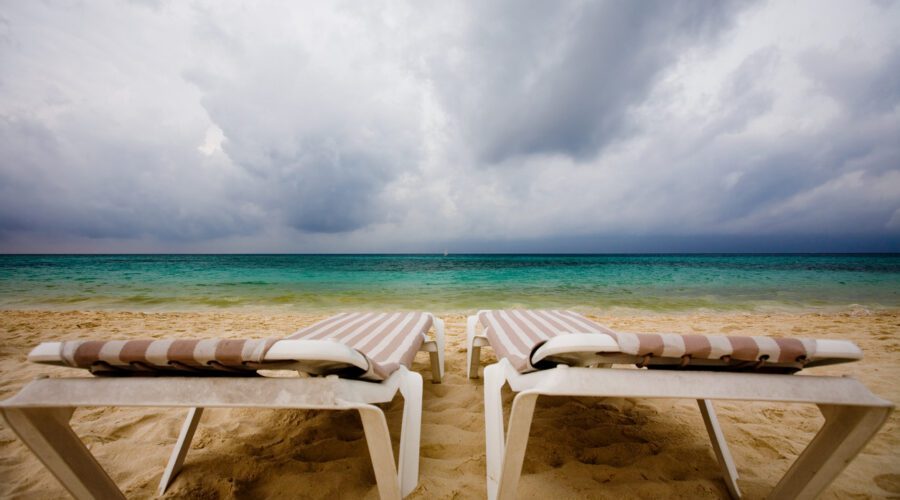 About Honeymooning in Riviera Nayarit
Honeymooning in Riviera Nayarit promises a delightful blend of cultural richness, beautiful landscapes, and diverse cuisine. Here's what you should know about the culture, currency, and cuisine in Riviera Nayarit:
Culture
Local Traditions: Riviera Nayarit is deeply rooted in Mexican culture, with influences from the indigenous Huichol people. Explore local markets, attend cultural events, and embrace traditional celebrations if they coincide with your visit.
Art and Crafts: The region is known for its vibrant arts scene. Look for locally crafted Huichol beadwork, pottery, and traditional textiles as unique souvenirs.
Festivals: Check for local festivals and events happening during your stay, such as religious celebrations or traditional dances. These can provide insights into the local way of life.
Currency
Mexican Peso (MXN): The official currency is the Mexican Peso. While some places may accept U.S. dollars, it's advisable to have pesos for local transactions. ATMs are available for currency exchange.
Cuisine
Seafood Paradise: Riviera Nayarit is renowned for its fresh seafood. Indulge in ceviche, aguachile, and grilled fish at beachfront restaurants. The region is a paradise for seafood lovers.
Local Specialties: Explore traditional Mexican dishes such as tacos, tamales, and enchiladas. Don't miss the opportunity to try regional specialties like birria (spiced meat stew) and pozole.
Street Food: Embrace the vibrant street food scene. Try local delicacies from street vendors, such as elote (grilled corn), esquites, and mariscos (seafood).
Farm-to-Table Dining: Many resorts and restaurants in Riviera Nayarit focus on farm-to-table dining, incorporating fresh, local ingredients into their menus.
Local Experiences:
Sayulita Bohemian Vibes: Explore the bohemian town of Sayulita, known for its colorful streets, surf culture, and artisan shops. It's a great place to experience a laid-back atmosphere.
Punta de Mita Luxury: Indulge in the upscale ambiance of Punta de Mita. Enjoy high-end dining, luxury resorts, and world-class golf courses.
San Blas Historical Charm: Visit the historic town of San Blas, known for its colonial architecture and cultural heritage. Explore historical sites such as La Contaduría and relax on Playa Borrego.
Outdoor Adventures: Riviera Nayarit offers a range of outdoor activities, from whale watching and zip-lining to jungle excursions. Connect with nature and share adventurous experiences with your partner.
Language:
Spanish: While English is spoken in tourist areas, learning some basic Spanish phrases can enhance your experience and interactions with locals.
Safety:
Standard Precautions: Riviera Nayarit is generally considered safe for tourists. Practice standard safety precautions, secure your belongings, and use reputable transportation.
Honeymooning in Riviera Nayarit allows you to immerse yourself in the rich cultural tapestry, savor exquisite cuisine, and create lasting memories in a diverse and enchanting destination.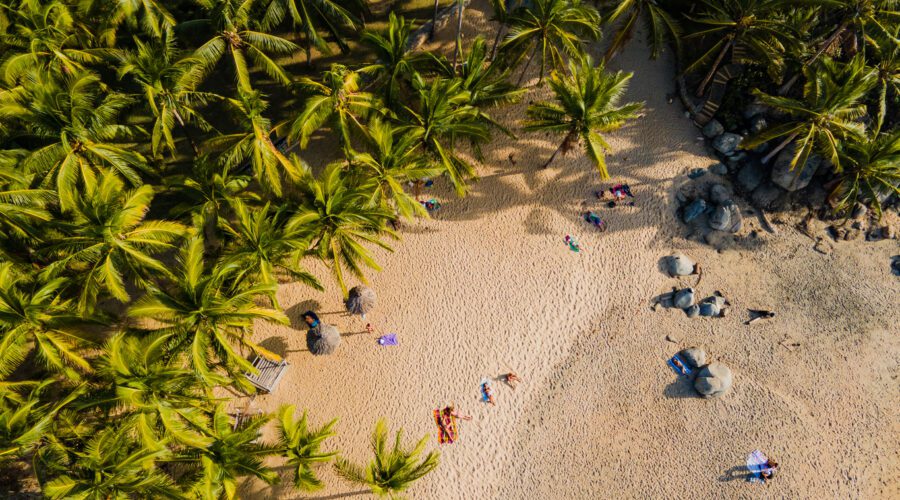 Best Activities for a Riviera Nayarit Honeymoon
Riviera Nayarit offers a plethora of romantic and adventurous activities for honeymooners. Here are some of the best activities to make your Riviera Nayarit honeymoon unforgettable:
Beachfront Relaxation:

Enjoy the pristine beaches of Riviera Nayarit. Whether it's a peaceful day of sunbathing, beachside picnics, or romantic sunset strolls, the coastline provides a perfect backdrop for relaxation.

Sayulita Exploration:

Visit the bohemian town of Sayulita. Explore its vibrant streets, indulge in local cuisine, and experience the laid-back atmosphere. Consider trying a surf lesson together.

Luxury Retreat in Punta de Mita:

Pamper yourselves with a stay in one of Punta de Mita's luxury resorts. Experience world-class amenities, spa treatments, and gourmet dining.

Whale Watching Tour:

If visiting during the whale-watching season (December to March), embark on a whale watching tour. Witness the majestic humpback whales in their natural habitat.

Marietas Islands Excursion:

Take a boat trip to the Marietas Islands. Explore hidden beaches, snorkel in crystal-clear waters, and discover the unique ecosystem of this protected area.

Couples Spa Day:

Indulge in a couples spa day at one of the region's luxurious spas. Enjoy massages, facials, and wellness treatments with ocean views.

Historical San Blas Tour:

Explore the historical town of San Blas. Visit La Contaduría, a historic fort, and stroll through the charming streets. Relax on Playa Borrego for a tranquil beach day.

Ziplining Adventure:

Experience the thrill of ziplining through the lush jungle canopy. Several eco-adventure parks in the region offer ziplining and canopy tours.

Farm-to-Table Dining:

Explore the local culinary scene with farm-to-table dining experiences. Many restaurants in Riviera Nayarit focus on using fresh, locally sourced ingredients.

Horseback Riding on the Beach:

Enjoy a romantic horseback ride along the shoreline. Many operators offer guided horseback tours with stunning coastal views.

Surf Lessons in Punta Mita:

Take surf lessons together in Punta Mita. Whether you're beginners or experienced surfers, it's a fun way to bond and enjoy the Pacific waves.

Sunset Dinner Cruise:

Book a private or group sunset dinner cruise. Sail along the coast, enjoy a gourmet meal, and be captivated by the colors of the setting sun.

Golfing in Nuevo Vallarta:

If you're golf enthusiasts, play a round of golf at one of the championship courses in Nuevo Vallarta.

Artisan Markets Shopping:

Explore local artisan markets for unique souvenirs. Look for traditional Huichol crafts, textiles, and handmade jewelry.
These activities offer a mix of relaxation, adventure, and cultural exploration, allowing you to create cherished memories together during your Riviera Nayarit honeymoon.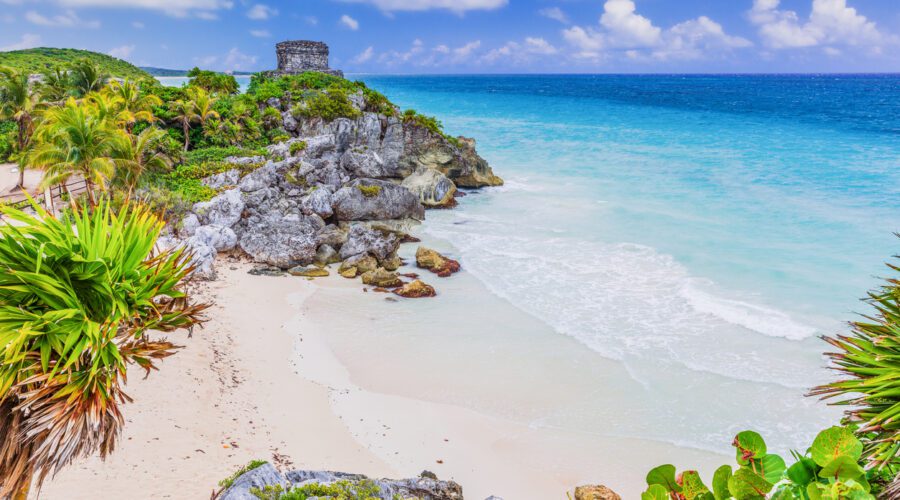 Weather in Riviera Nayarit
Riviera Nayarit, located on the Pacific coast of Mexico, experiences a tropical climate with distinct wet and dry seasons. Here's a general overview of the weather in Riviera Nayarit:
Dry Season:

Temperature Range: Daytime temperatures typically range from 75°F to 90°F (24°C to 32°C).
Characteristics: This period is characterized by dry and sunny weather. It's the most popular time for tourism, with pleasant temperatures for beach activities and outdoor exploration.

Wet Season:

Temperature Range: Daytime temperatures often range from 80°F to 95°F (27°C to 35°C).
Characteristics: The wet season brings higher humidity and the possibility of rain, especially from June to September. Rain showers are usually short-lived, and the landscape becomes lush and green.

Hurricane Season:

Characteristics: Riviera Nayarit is within the hurricane-prone zone. While direct hits from hurricanes are rare, there is an increased risk of storms, particularly in September. It's advisable to monitor weather forecasts during this period.
The dry season is considered the best time to visit Riviera Nayarit for favorable weather conditions. However, the wet season can offer a lush, green landscape and fewer crowds, with the caveat of occasional rain.
It's important to note that weather conditions can vary slightly within the region, and temperatures may be influenced by specific locations and elevation. Always check the weather forecast closer to your travel dates for the most accurate and up-to-date information.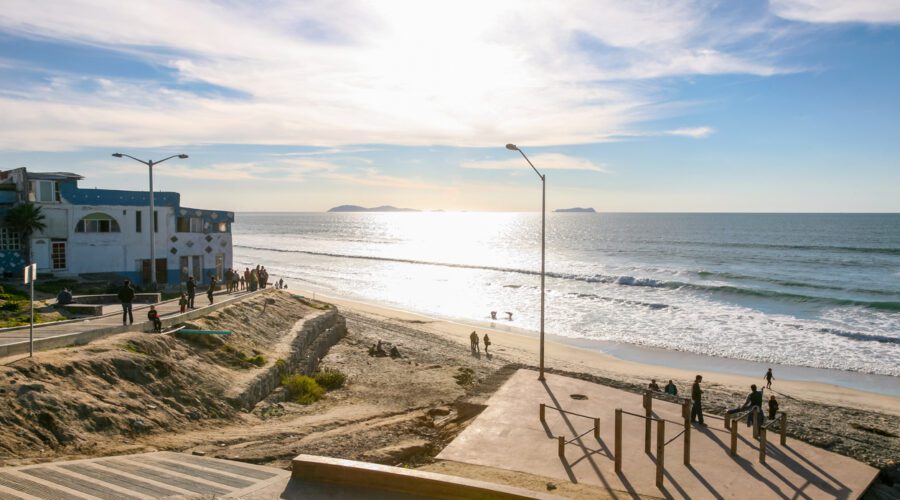 Is Riviera Nayarit Safe for a Honeymoon?
Riviera Nayarit is generally considered a safe destination for tourists, including honeymooners. The region prioritizes tourism, and efforts are made to ensure the safety and well-being of visitors. However, as with any travel destination, it's essential to take standard safety precautions to ensure a secure and enjoyable experience:
Tourist Areas:

Popular tourist areas in Riviera Nayarit, including resorts and beachfront locations, are generally safe. These areas often have increased security measures and a visible presence of law enforcement.

Standard Precautions:

Practice standard safety precautions such as securing your belongings, using reputable transportation, and being aware of your surroundings. Avoid displaying expensive items in public.

Nightlife:

If you plan to enjoy the nightlife, choose well-established and reputable venues. It's advisable to travel in groups and use official transportation options.

Local Advice:

Seek advice from local residents or your accommodation staff regarding safe areas, recommended transportation, and current conditions. Locals often have valuable insights into the current situation.

Government Travel Advisories:

Check for any travel advisories issued by your government or relevant authorities before planning your trip. These advisories can provide up-to-date information on safety and security.

Resort Security:

If staying at a resort, inquire about on-site security measures. Many resorts have security personnel and protocols in place to ensure the safety of their guests.
While Riviera Nayarit is known for being a safe destination, it's crucial to stay informed and exercise caution, as you would in any unfamiliar location. Respect local customs, follow the guidance of locals and authorities, and enjoy your honeymoon while taking standard safety measures. Always be aware of your surroundings and use common sense to ensure a positive and secure experience.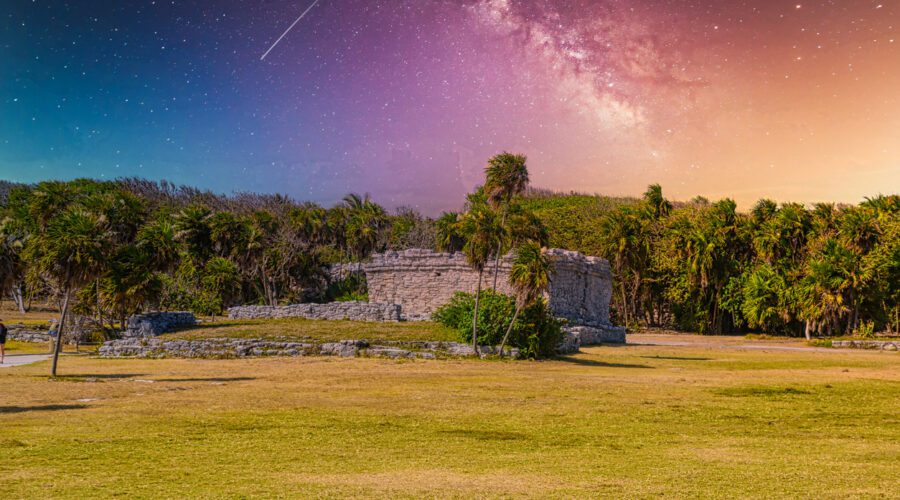 Most Romantic Spots in Riviera Nayarit
Riviera Nayarit offers a variety of romantic settings and experiences for honeymooners. Here are some of the most romantic locations in the region:
Punta de Mita:

This upscale area features luxurious resorts, pristine beaches, and stunning ocean views. Enjoy a romantic dinner at one of the beachfront restaurants in Punta de Mita.

Sayulita:

Embrace the bohemian charm of Sayulita with its colorful streets, artisan shops, and laid-back atmosphere. Share a sunset on the beach or explore the town together.

Hidden Beach at Marietas Islands:

Take a boat tour to the Marietas Islands to discover the hidden beach, officially known as Playa del Amor. This secluded spot is surrounded by natural beauty and turquoise waters.

Imanta Resorts Punta de Mita:

Imanta Resorts offers a secluded and luxurious retreat with private villas nestled in the jungle. Enjoy privacy, personalized service, and breathtaking views.

La Cruz de Huanacaxtle Marina:

Stroll along the marina in La Cruz de Huanacaxtle, enjoying the sunset and the romantic atmosphere. The area has charming cafes and seafood restaurants.

San Pancho (San Francisco):

San Pancho is a quaint and romantic town with a bohemian vibe. Explore the art scene, dine at local eateries, and relax on the beaches.

Casa Velas in Puerto Vallarta:

While not in Riviera Nayarit, Casa Velas in nearby Puerto Vallarta offers an adults-only, all-inclusive resort experience with a focus on romance and relaxation.

Haramara Retreat in Sayulita:

For a serene and intimate experience, consider a stay at Haramara Retreat in Sayulita. This eco-friendly retreat offers yoga, wellness, and a peaceful atmosphere.

Bucerías Beach:

Bucerías, with its long stretch of beach, provides a quieter setting. Enjoy a beachside dinner, take a romantic walk, or try kiteboarding together.

Rancho Mi Chaparrita:

Experience a romantic horseback ride at Rancho Mi Chaparrita, located in the hills near Sayulita. Ride through lush landscapes with panoramic views.

Vallarta Botanical Gardens:

Located near Puerto Vallarta, the Vallarta Botanical Gardens offer a serene environment with beautiful gardens and walking trails—a perfect spot for a romantic day trip.

Litibu Grill in Punta de Mita:

Litibu Grill is a beachfront restaurant known for its romantic ambiance and delicious seafood. Enjoy a candlelit dinner with the sound of the waves in the background.
These romantic locations in Riviera Nayarit provide a mix of beachside charm, natural beauty, and intimate settings, making them ideal for creating lasting memories during your honeymoon.