Luxurious and unforgettable, a Marriott honeymoon is the reward you and your loved one deserve after long months of planning for your wedding. The hospitality group is known for its portfolio of posh properties in some of the most beautiful romantic getaway destinations — from the Maldives to French Polynesia to the Caribbean.
Read on for our top 15 Marriott honeymoon hotels and resorts for your post-wedding holiday.
Best Marriot Honeymoon Resorts
Are you looking for honeymoon hotels or resorts? These are our top 15 recommendations.
#1 W Maldives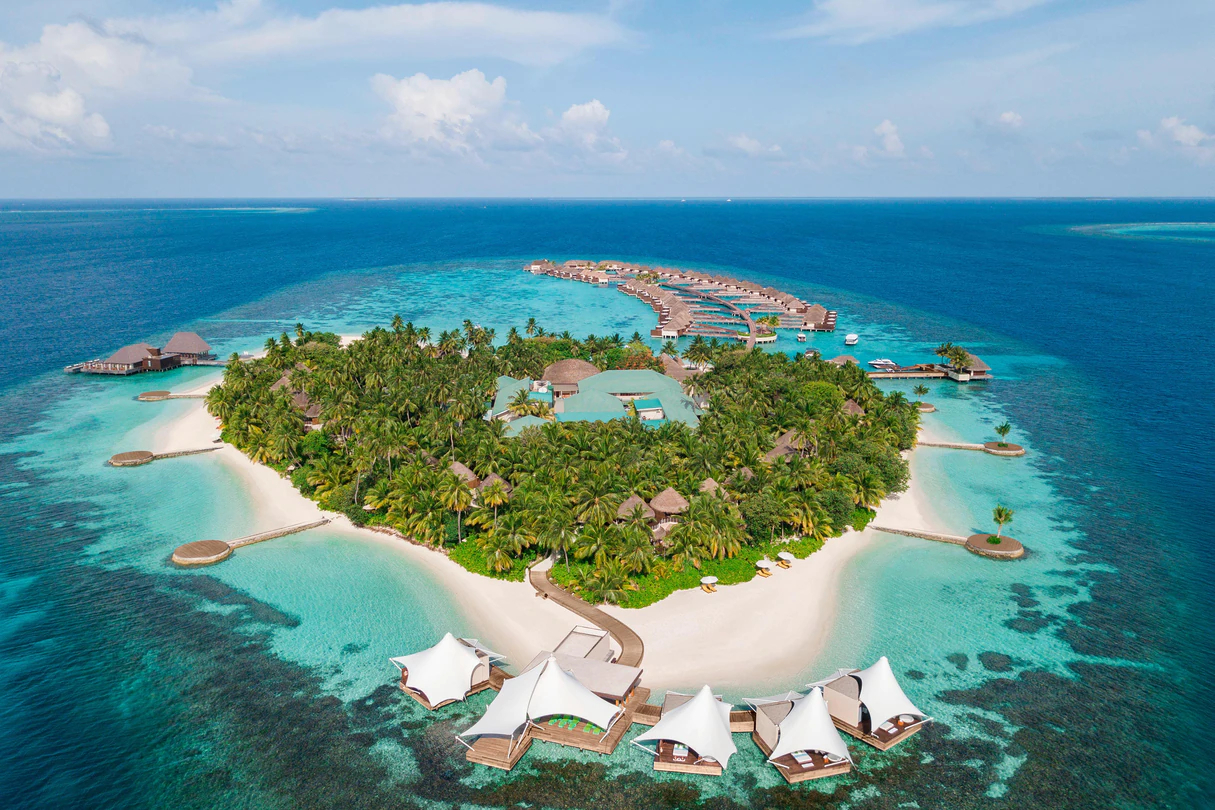 Location
Fesdu Island, North Ari Atoll, The Maldives
All-Inclusive
No (but with all-inclusive honeymoon packages)
Adults-Only
No
Best For
Snorkeling
Things To Love Here
For many, the Maldives is the ultimate escape. And if you're heading to this paradise of a country for your honeymoon, why not stay at a luxury 5-star private resort?
A short 25-minute seaplane ride from Male International Airport, the W Maldives offers beach and overwater bungalows where you and your loved one can make yourselves at home — all while embracing breathtaking beauty. While the beauty that your eyes will immediately see is already jaw-dropping, wait until you explore the underwater world. A true snorkeler's haven, it boasts vibrant reefs that teem with marine life.
If you avail of their all-inclusive package, you get complimentary snorkeling gear and access to other non-motorized activities. The package also includes a daily buffet breakfast, three courses of lunch and dinner, unlimited beverages, and an in-room bar for non-alcoholic drinks.
---
#2 Marriott Cancun Resort, Mexico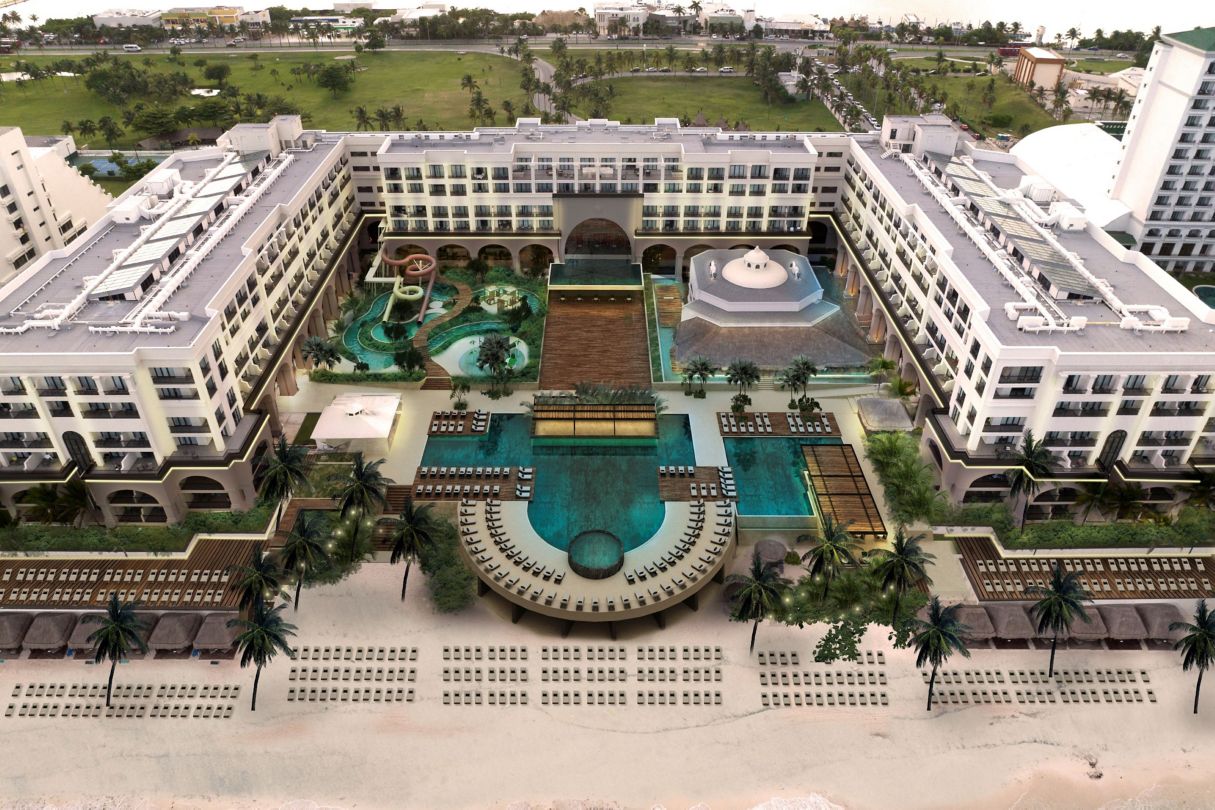 Location
Zona Hotelera, Cancun, Mexico
All-Inclusive
Yes
Adults-Only
No (but has an adults-only pool)
Best For
A vibrant Caribbean experience
Things To Love Here
Set in the heart of the prominent Hotel Zone, Marriott Cancun Resort is the place to be if you want to get front-row access to the best Caribbean or Nichupté Lagoon vistas. Its strategic location also puts you conveniently near nightlife and shopping hubs.
The resort is newly transformed and ready to welcome honeymooners seeking a lively romantic getaway. Stay in one of their fully renovated accommodations and check out their awesome pools and water park.
When you want to have fun in the sun, the surrounding turquoise waters will welcome you with open arms. And while here, you might as well explore important local attractions, such as the Tulum Mayan Ruins. As for your dining options, you and your loved one will surely enjoy an unforgettable gastronomic experience with cuisines that range from Polynesian to Latin to Japanese.
---
#3 The Ritz-Carlton Maui, Kapalua, Hawaii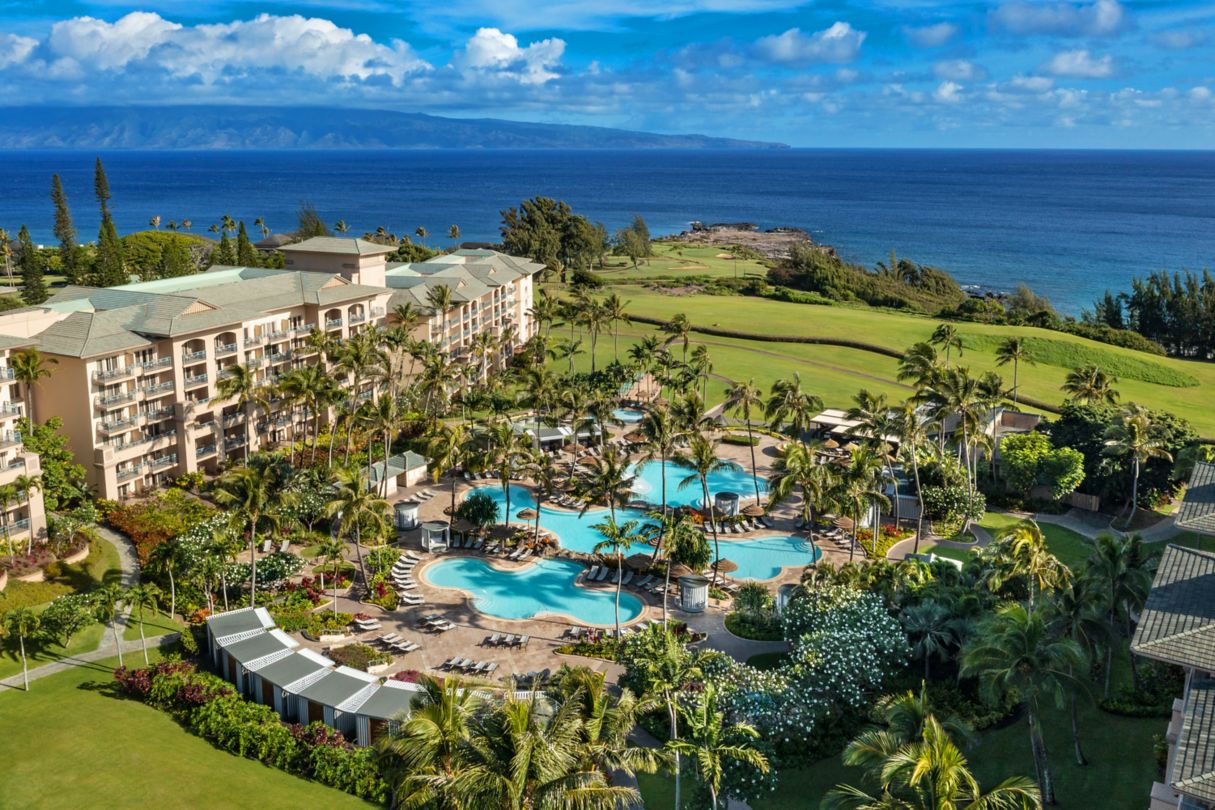 Location
Kapalua, Hawaii
All-Inclusive
No
Adults-Only
No
Best For
Relaxation and seclusion
Things To Love Here
Hawaii is easily one of the most appealing honeymoon destinations among newlyweds. It's charming and a U.S. state, so you won't have to apply for any visa or even bring your passport. In one of the main islands of Hawaii lies a Ritz-Carlton property that promises a secluded Hawaiian getaway.
Inspired by nature, this Maui luxury resort is nestled on 54 acres of land where you can savor tropical views. They have island-vibe rooms and suites with modern amenities to give you the comfort and convenience you need, making these spaces your home away from home. Free yourselves from stress with breathtaking views of the Pacific Ocean, exciting activities, and world-class dining options.
The resort also offers access to championship golf and spa treatments inspired by Hawaiian traditions. And as it proudly maintains the sacred burial site called Honokahua Preservation Site, you can add an interesting touch to your itinerary.
---
#4 The Ritz-Carlton, Naples, Florida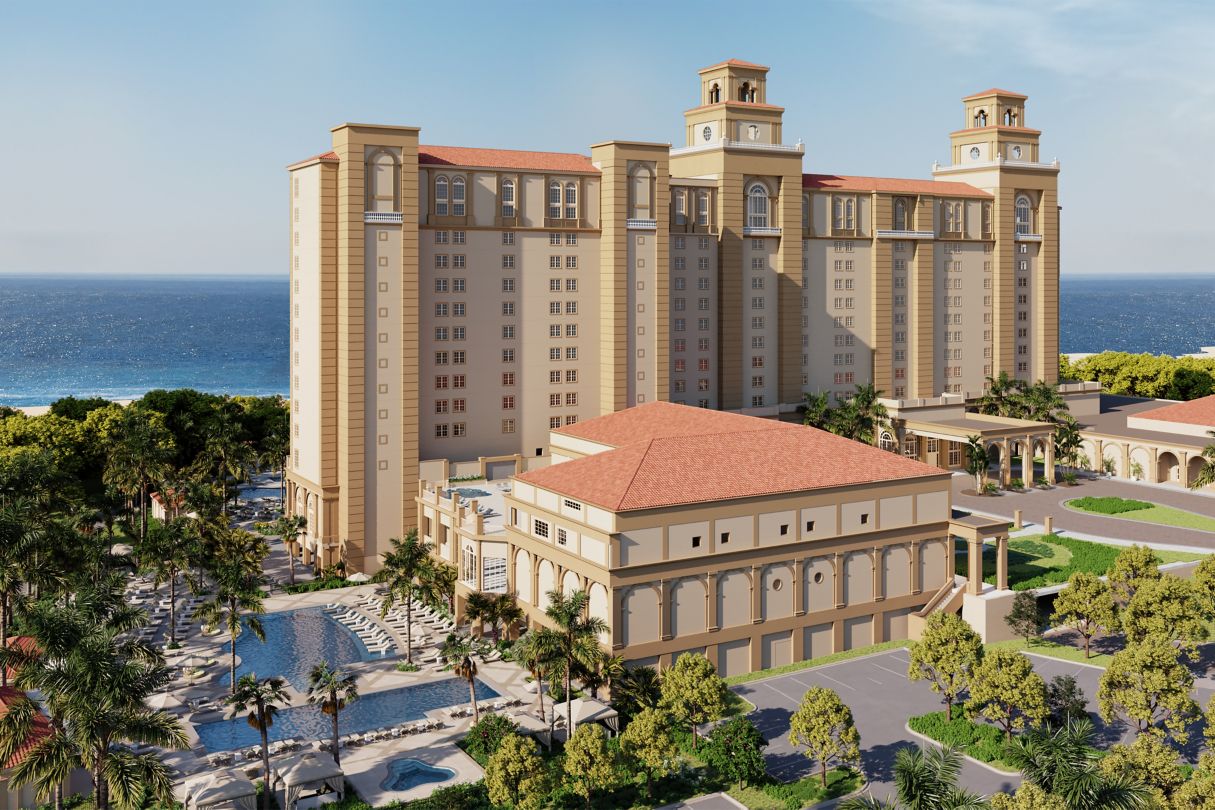 Location
Vanderbilt Beach Road, Naples, Florida
All-Inclusive
Yes
Adults-Only
No (But with an adults-only pool)
Best For
Local luxury
Things To Love Here
If you don't want to go outside the US mainland and still want to be transported to a place where you can get the ultimate pampering, this is the resort to go to. Its location on the southwest gulf coast offers the quiet setting you need — and it has a beautiful private beach.
It's best to book a unit with a private balcony so you can enjoy panoramic Gulf views to your hearts' content. While the resort boasts family-friendly amenities, it has a relaxation pool exclusively for adults to help you guarantee undisturbed serenity.
A clear guest favorite, Ritz-Carlton Naplehas established itself as a go-to social hub. Mingle and get social at their intricately design lobby bar and try out their signature champagne-tasting experience. And if you want to bundle your wedding and honeymoon, they got an iconic venue that lets you say "I do" while overlooking the beautiful coast.
---
#5 The St. Regis Bora Bora Resort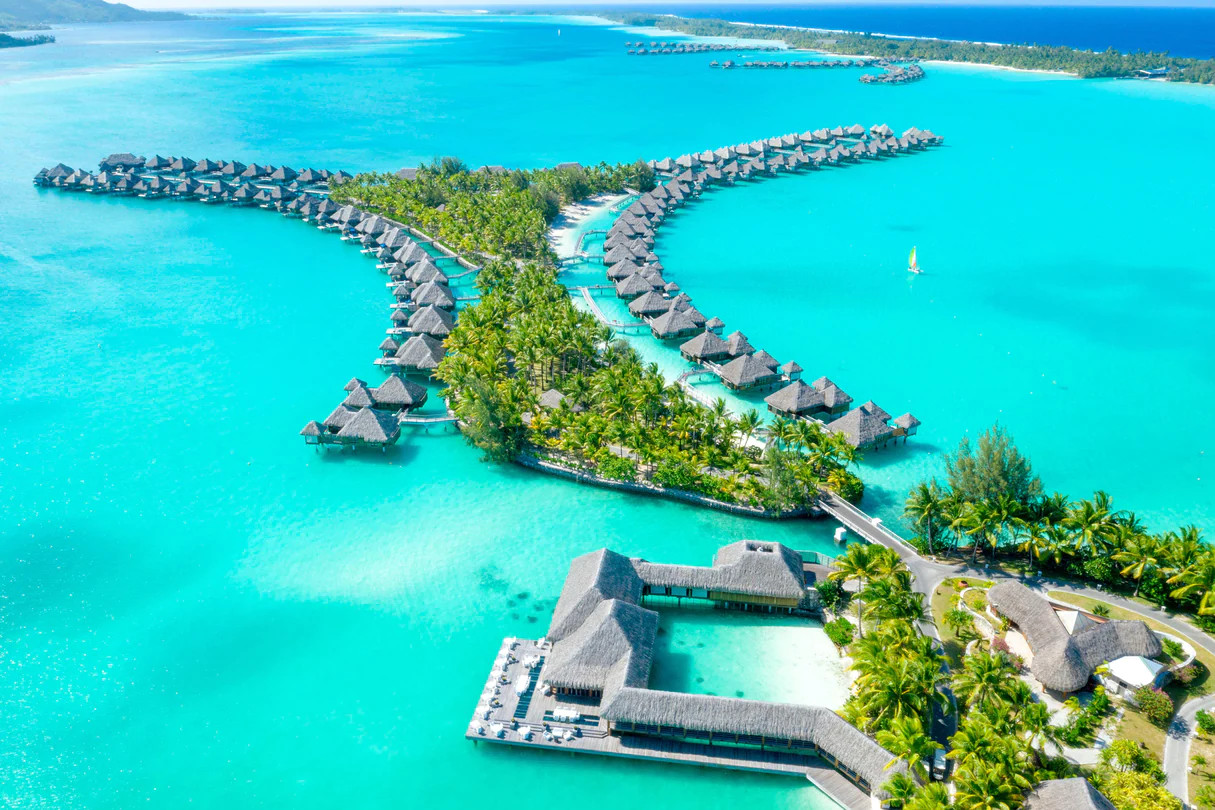 Location
Bora Bora, French Polynesia
All-Inclusive
No
Adults-Only
No (But has an adults-only pool)
Best For
An overwater villa experience
Things To Love Here
Want a Marriott honeymoon in one of the most alluring islands in French Polynesia? When you stay at St. Regis Bora Bora, you won't just get impeccable views of crystal-clear waters — you can live right above it, too. The resort is home to some of the biggest overwater villas in the region, giving you a 360-degree view of Bora Bora's natural beauty. You can have options to stay at a villa with a view of the lagoon or the majestic Otemanu Mountain.
Choosing the resort is indeed worth the splurge. But the accommodations are just one part of the story. Dining here is an experience of its own. Just picture yourself and your loved one indulging in sumptuous meals in a postcard-worthy setting.
As for activities, you got various things to try, including snorkeling, stand-up paddleboarding, kayaking, and biking.
---
#6 Mandapa, a Ritz-Carlton Reserve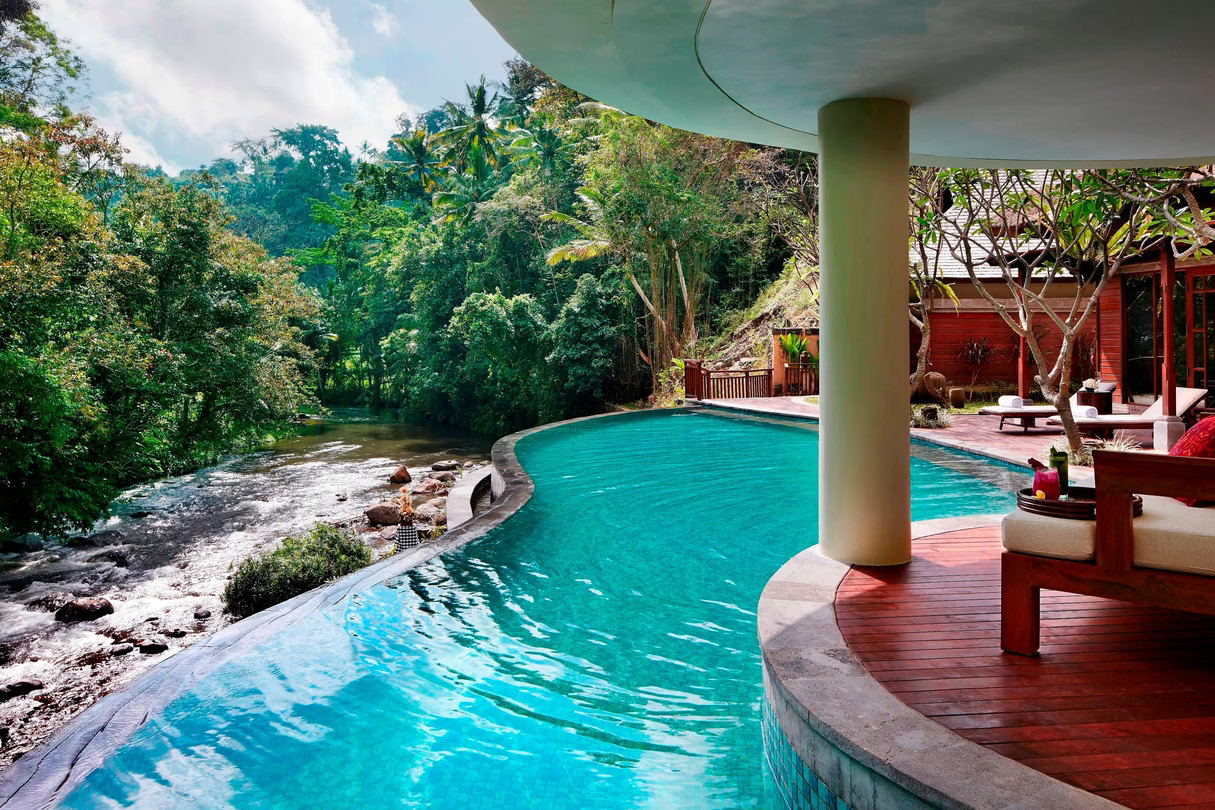 Location
Ubud, Bali, Indonesia
All-Inclusive
No
Adults-Only
No
Best For
An off-the-grid, cultural retreat
Things To Love Here
Dreaming of a serene escape after your big day? There's a reason why Bali, Indonesia is well-loved by couples, especially newlyweds. And if you plan to fly out and visit this magical city, consider Mandapa your home while there.
This Ritz-Carlton Reserve lies in the heart of Ubud, Bali's cultural and spiritual center. Lush and calming rainforests and the glorious Ayung River surround the property. An authentic Balinese experience awaits you and your loved one here — it melds the modern world with an ancient vibe that will help you forget all your worries. It truly fits the name "Mandapa," which means "temple" in Sanskrit.
To keep you busy while you're off the grid, they offer plenty of experiences. From biking through the property to more culture-centric ones, like catching the sunrise atop Mount Batur to planting rice.
---
#7 The Ritz-Carlton, Grand Cayman, Cayman Islands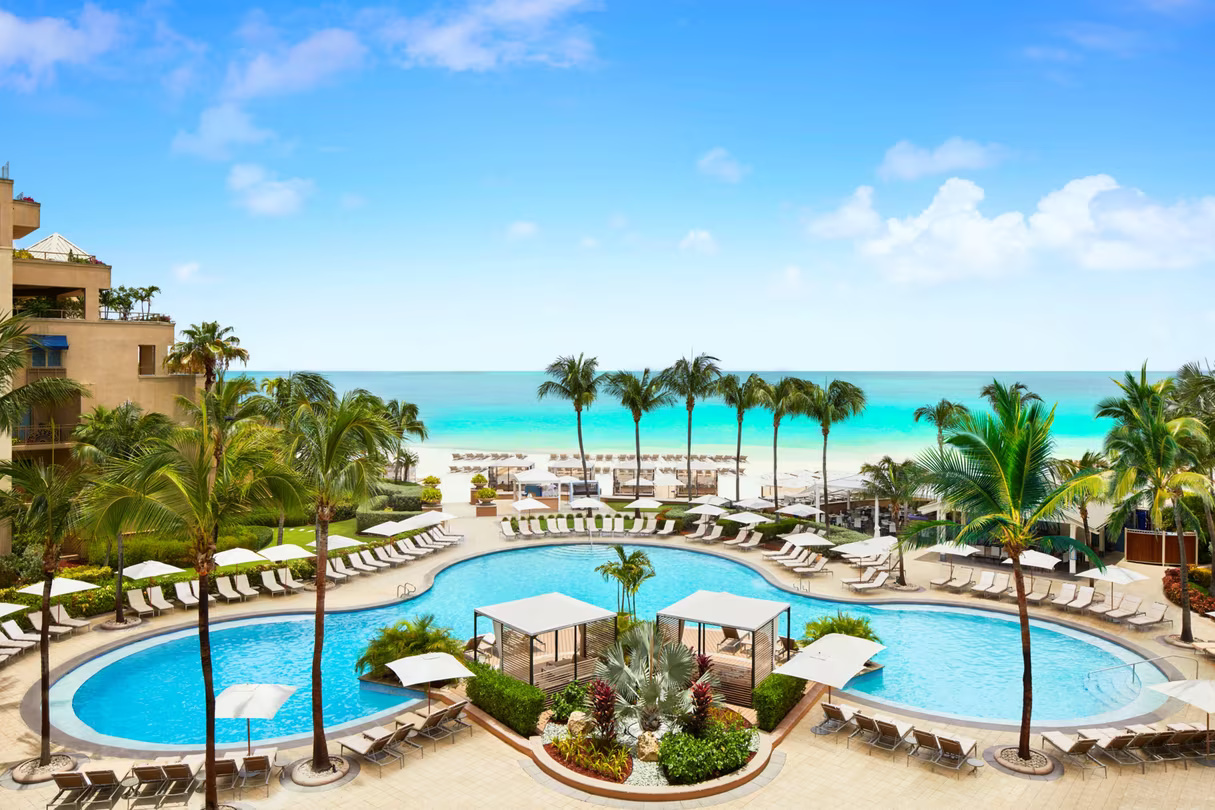 Location
Seven Mile Beach, Cayman Islands
All-Inclusive
Yes
Adults-Only
No
Best For
A beach escape
Things To Love Here
The Cayman Islands is a stunning tropical gem located in the Western Caribbean Sea. And the Ritz-Carlton Grand Cayman is there to give you and your partner a luxurious, all-inclusive beach experience. Grand Cayman's Seven Mile Beach, where the property is located, is an award-winning crescent of coral sand beach perfect for soaking up the sun and romantic strolls.
All you need for a memorable romantic holiday is here. Apart from the beach, you can access top-rated eateries and activities like snorkeling or kayaking through a lush mangrove. Relax by the pool or indulge in their signature spa treatment.
This Caribbean treasure is sure to enliven your senses: It has its own nine-hole golf course, plus access to the Starfish Cay waterpark when you feel like having more fun.
---
#8 JW Marriott Phuket Resort & Spa, Thailand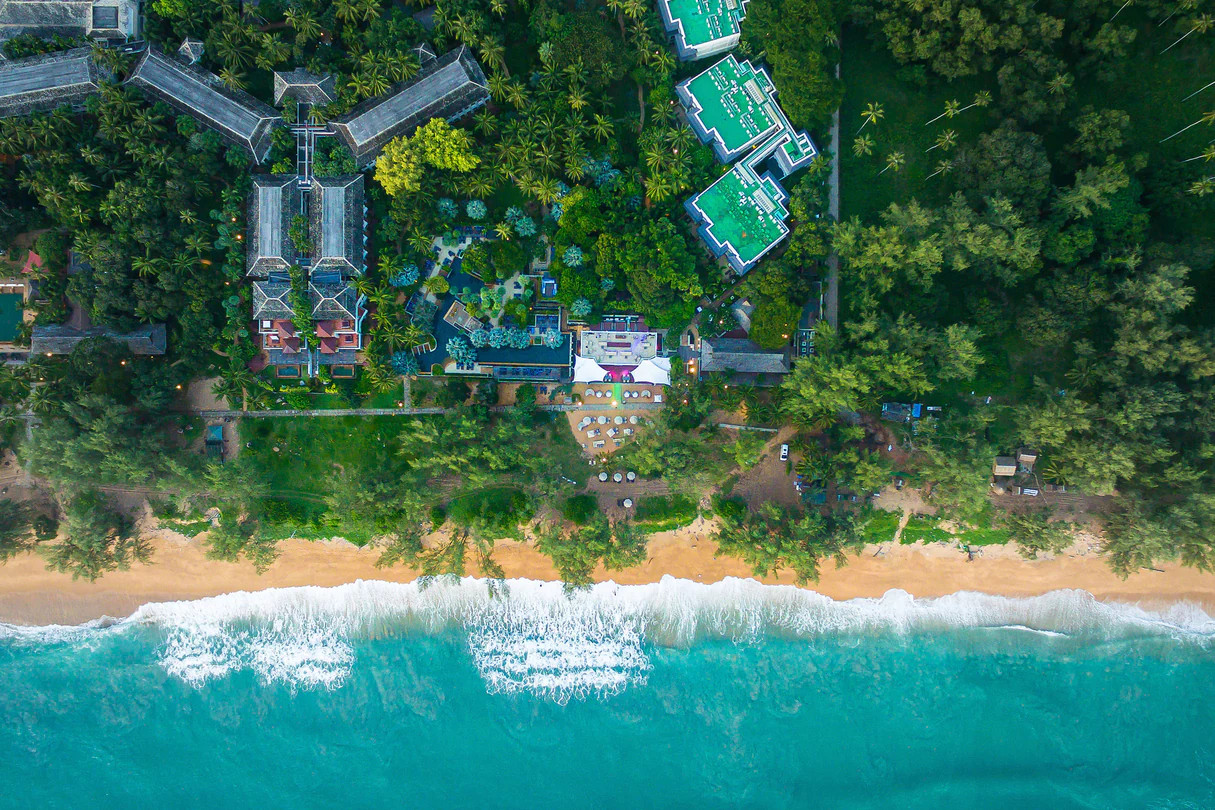 Location
Mai Khao, Thalang District, Phuket, Thailand
All-Inclusive
Yes
Adults-Only
No
Best For
An exotic experience
Things To Love Here
You may have to travel for around 20 hours just to get to Phuket, but all of your efforts won't be put to waste. After all, you'll be in for an exotic getaway marked by rich cultural experiences and unparalleled views.
JW Marriott Phuket, in particular, is just a few steps away from the exquisite Mai Khao Beach (a famous space for turtle nestling). Within the property, you'll enjoy trying out their outdoor pools, modern fitness center, and award-winning spa. And since it's all-inclusive, the price already covers breakfast, lunch, dinner, and beverages.
You can further enrich your honeymoon by going beyond the beachfront resort's premises. They offer easy access to Phang Nga Bay, Royal Phuket Marina, and Old Town Phuket.
---
#9 The Ritz-Carlton Half Moon Bay, California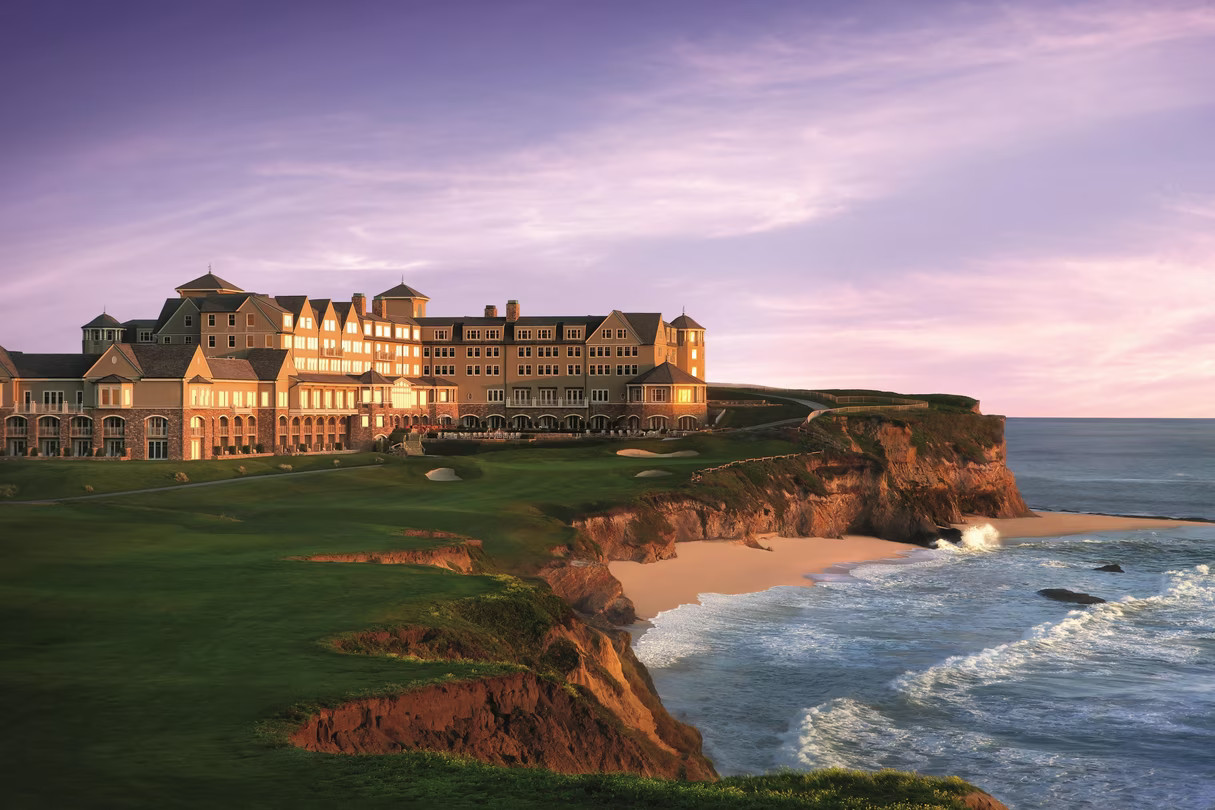 Location
Miramontes Point Road, Half Moon Bay, California
All-Inclusive
No
Adults-Only
No
Best For
An accessible coastal holiday
Things To Love Here
A short half-an-hour ride from San Francisco International Airport, the Ritz-Carlton Half Moon Bay is the only oceanfront resort in the SF Bay Area. A place that will remind you of 19th-century seaside lodges, the property sits atop a dramatic bluff that overlooks the Pacific Ocean. While the coastline is rugged, the resort offers luxurious accommodations that will let you stay comfortable.
It has an indoor pool and a well-manicured 18-hole golf course. If you want to add more thrill to your coastal holiday, try activities like horseback riding, sailing, windsurfing, and deep-sea fishing.
Meanwhile, if you want to get pampered, this property also offers an adult-only spa that spans 16,000 square feet. If you and your loved one want to enjoy true relaxation, you can access the sauna, steam rooms, whirlpools, and their signature treatments.
---
#10 Aruba Marriott Resort & Stellaris Casino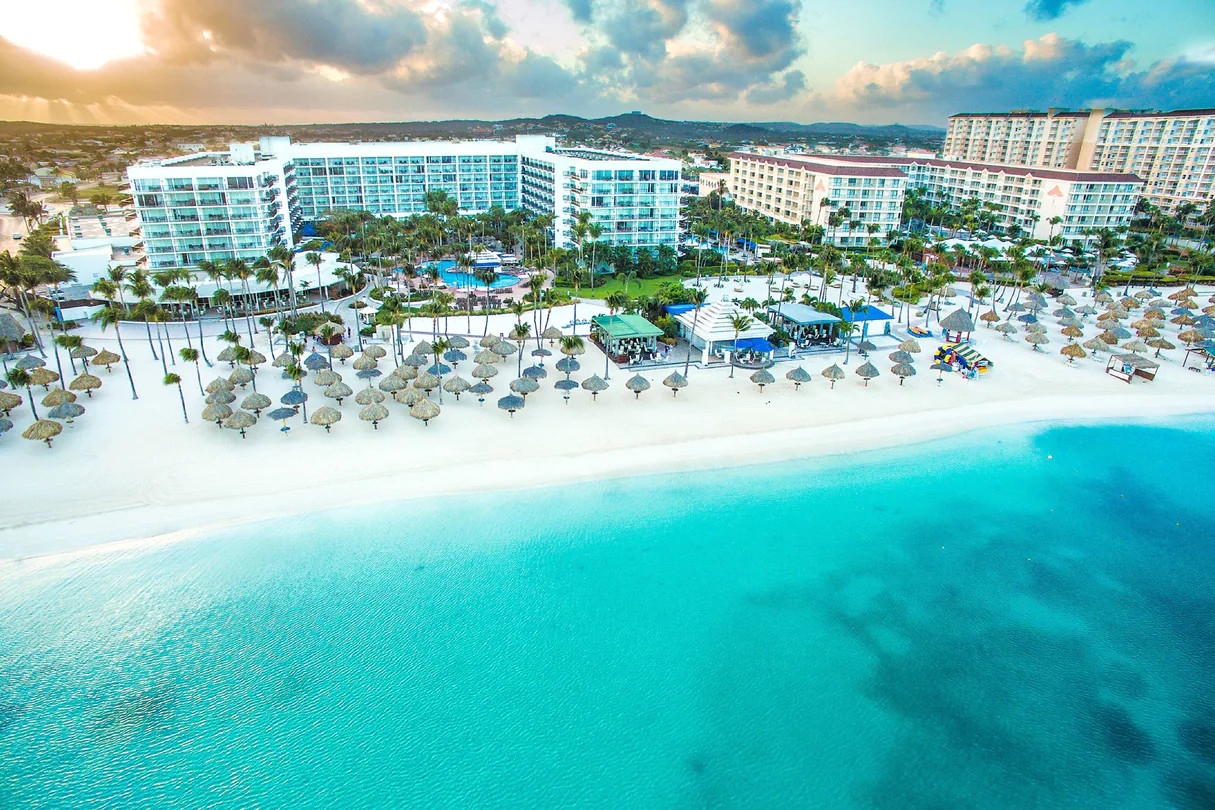 Location
Noord, Aruba
All-Inclusive
No
Adults-Only
No (But with an adults-only pool)
Best For
A complete Caribbean getaway
Things To Love Here
Aruba is simply one of the best honeymoon destinations because of its pristine white sands, sparkling waters, and year-round sunshine. And Noord, one of its most beautiful towns, is home to one stellar property of Marriott: the Aruba Marriott Resort & Stellaris Casino.
Facing the postcard-worthy Palm Beach, the resort is a tropical paradise that will give you a complete Caribbean experience. It has luxurious accommodations, a casino open round the clock, and a pool that only caters to adults. Other exclusive adults-only experiences include access to the posh Tradewinds Club Lounge and Buffet.
Looking for more activities to do? From yoga and pool aerobics to beach tennis, they got you covered. Its strategic location also puts you close to Aruba's vibrant nightlife and high-end shopping hubs. If you're into golfing, this is one great bonus: It's a short walking distance from Tierra Del Sol Golf and Country Club.
---
#11 La Concha Renaissance San Juan Resort, Puerto Rico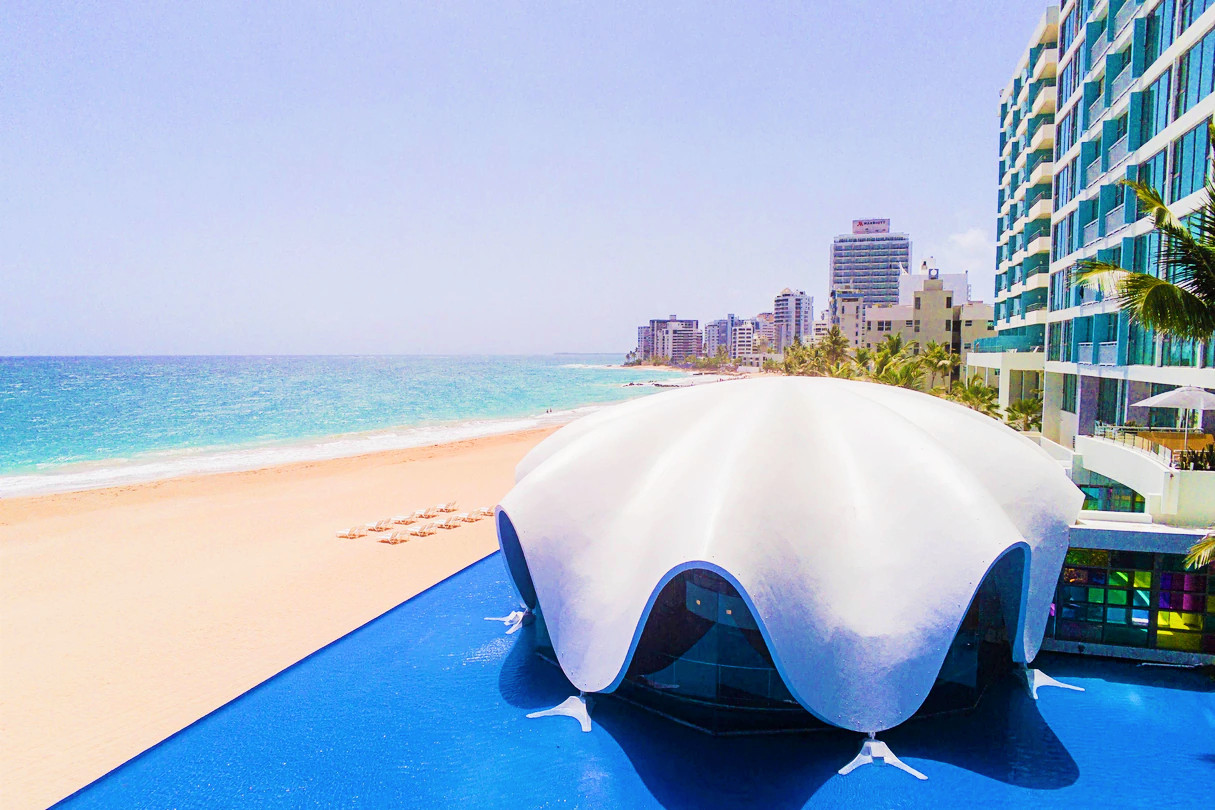 Location
San Juan, Puerto Rico
All-Inclusive
No
Adults-Only
No (But has an adults-only pool)
Best For
A Latino chic experience
Things To Love Here
Feel the pulsating culture of Puerto Ricans when you book your honeymoon vacation with La Concha Renaissance. The resort is in a prime beach location along the charming Condado Beach. Meaning, you're only a few steps away if you want to soak up the sun and surf (it has high waves compared to other beaches).
Additionally, it has stylishly decorated rooms and an upbeat, chic vibe — which you and your loved one can especially enjoy at their lobby bar. Dining options offer flavorful local and international cuisines. And if you're up for great nightlife, the resort has an on-site casino that you can check out. When not browsing through the resort facilities, you can head out and explore historic Old San Juan. You can also visit the many pristine beaches of Isla Verde.
Just take note that not all rooms in the resort have ocean views. So, if you want to wake up to stunning vistas, book one that offers just those.
---
#12 The Cove at Atlantis, Bahamas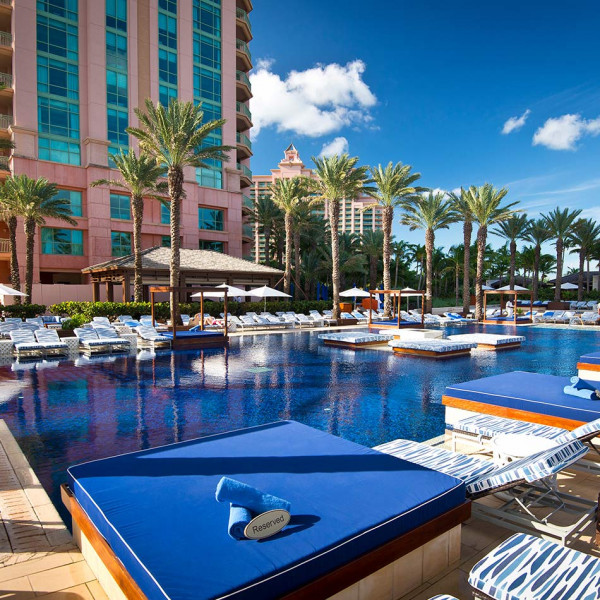 Location
Paradise Island, Bahamas
All-Inclusive
No
Adults-Only
No (But has an adults-only pool)
Best For
An adventurous escape
Things To Love Here
Two mesmerizing beaches surround The Cove at Atlantis. A beachfront paradise in its own right, the resort features spacious accommodations framed by tropical surroundings. And though it welcomes children as guests, you can still secure a more peaceful time together at their adults-only pool.
There's also a casino and oceanfront golf if you want to add more activities to your itinerary. To complete your experience, you must try their adventurous offerings. They offer snorkeling, scuba diving, and even swimming with dolphins at the famous Dolphin Cay. You can also venture into downtown Nassau and wander around historic streets, eateries, and art galleries. Access to the Aquaventure water park is also complimentary, letting you slide into paradise and enjoy several pools and swimming areas.
---
#13 The St. Regis Venice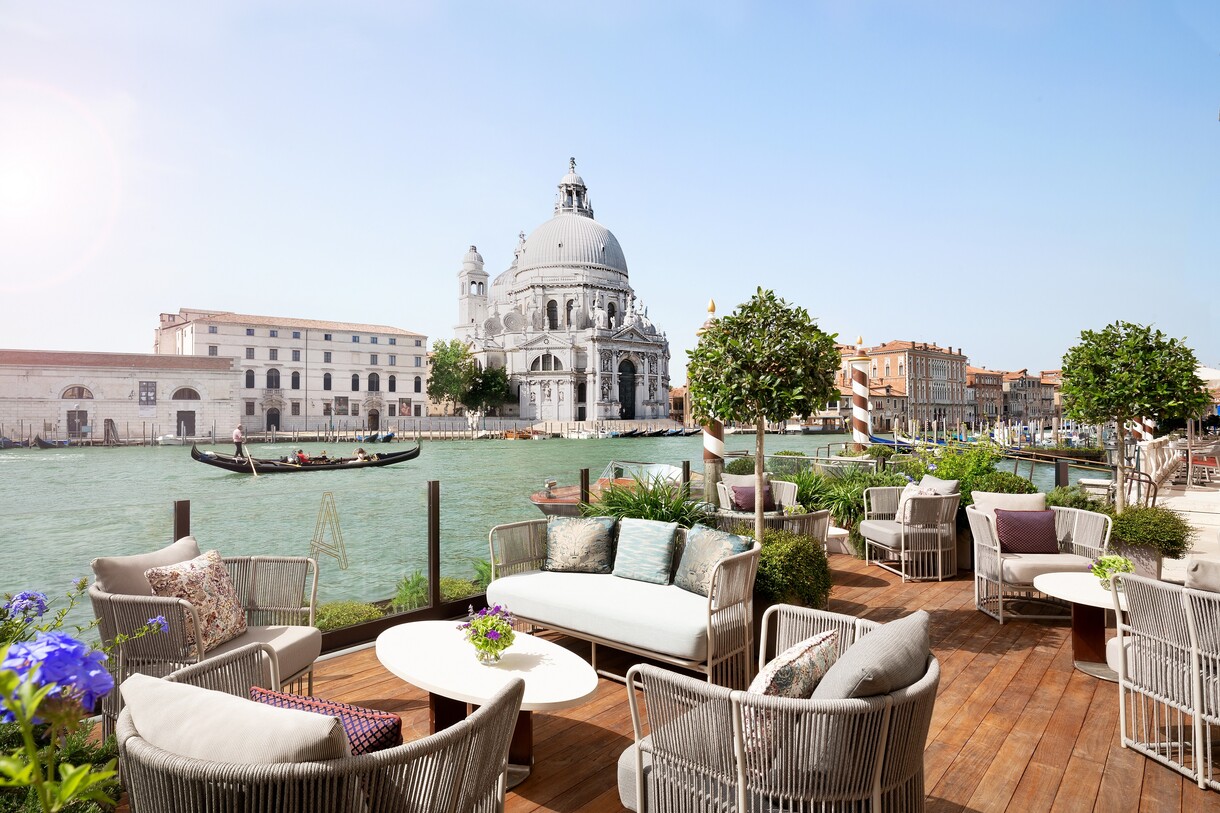 Location
Venezia, Italy
All-Inclusive
No
Adults-Only
No
Best For
Romantic Italian holiday
Things To Love Here
Only a few countries are as romantic as Italy. And if you want to soak up that famed Venetian grandeur, the best Marriott property for you is the St. Regis Venice. You will find it at the heart of Venezia, and its location gifts you with some of the best views of the Grand Canal.
The hotel combines historic allure with contemporary comforts. An enchanting experience through and through, you and your loved one can create many beautiful memories as you indulge in delectable and authentic Italian dishes, take a romantic gondola ride, or simply walk hand in hand as you admire the area's architecture.
The St. Regis Venice also boasts a secluded garden that has become an important jewel of the city. Here, you can relax, take snaps, and bask in incredible views of the surroundings. At the hotel, you can also check out their spa, fitness center, and art exhibitions (Nice to know: Renowned painter Claude Monet once resided at the hotel, which was named Grand Hotel Britannia at the time).
---
#14 Al Maha, A Luxury Collection Desert Resort & Spa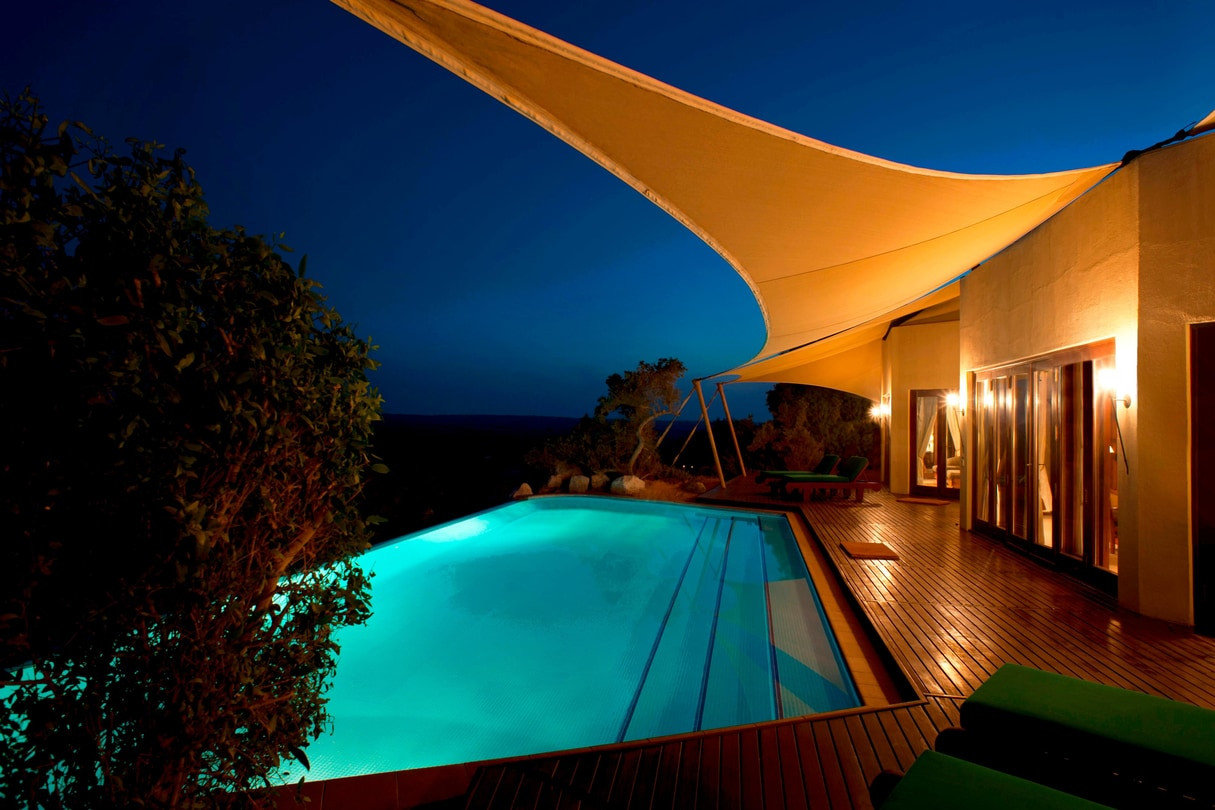 Location
Dubai, United Arab Emirates
All-Inclusive
Yes
Adults-Only
Yes
Best For
Desert romance
Things To Love Here
Away from the glitz and glamor of Dubai center lies the oasis that is Al Maha. It's nestled in the Dubai Desert Conservation Reserve, which is perfect if you want to spend your honeymoon in a unique setting. One of the best things about here is that each villa has a private pool—which means more intimate time together. Never mind the weather because these pools are all temperature-controlled.
And, because it's in a desert, you're in for various activities that showcase the setting. Explore dunes on a 4×4 vehicle, meet exotic dune dwellers like the Arabian oryx, take nature walks, and try archery, falconry, and camel trekking.
Of course, your trip won't be complete without going on culinary expeditions. Delight your palate with delectable Arabic and Mediterranean cuisine while overlooking the glistening desert.
---
#15 JW Marriott Gold Coast Resort & Spa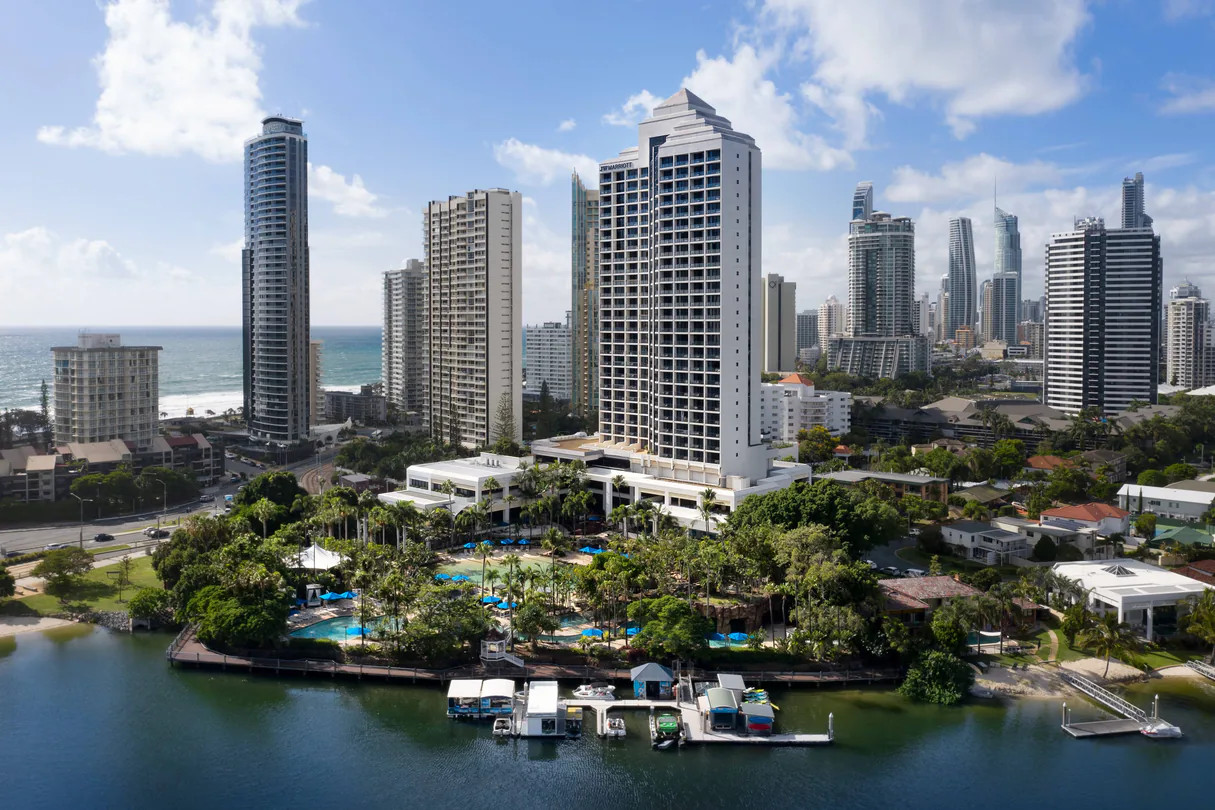 Location
Surfers Paradise, Queensland, Australia
All-Inclusive
No
Adults-Only
No
Best For
Surfing
Things To Love Here
Want to have a Marriott honeymoon in the land down under? The JW Marriott Gold Coast Resort & Spa is for you. The property is located at the heart of Queensland, in the vibrant town of Surfers Paradise, and offers luxurious rooms and top-notch service.
The sprawling resort has an outdoor freshwater pool and saltwater lagoons. Your adventurous side will surely be glad as they offer various activities that range from snorkeling to surfing. And if you want a different kind of experience, they have JW Garden with a farm-to-table program that lets you harvest ingredients. You can also take culinary cooking classes and guided tours of the space.
Why Choose Marriott?
With a presence in the best honeymoon destinations on the planet, Marriott remains one of the most sought-after accommodation choices among newlyweds. Apart from having more than 7,000 properties across an impressive portfolio of brands, they take pride in having suites and rooms that ooze an ultra-romantic vibe — plus an excellent service to ensure that you have a seamless experience.
They also have all-inclusive wedding and honeymoon packages for couples like you. Their honeymoon designers will help you create an idyllic setting, complete with beautiful elements like music and flowers.