Jamaica offers an unparalleled experience for couples. As you turn a page of your life together, the sun, the blue waters, beautiful nature, and warm locals will generously help you and your partner create beautiful memories you will never forget. Ah, add that reggae music as the background. If you feel going beyond getting a tan is better when your swimsuit comes off, there are Jamaica nude beaches where you can go all natural without worrying other people will ogle.
Location: Mahoe Bay, Montego Bay, Jamaica
Price: $707 – $1,090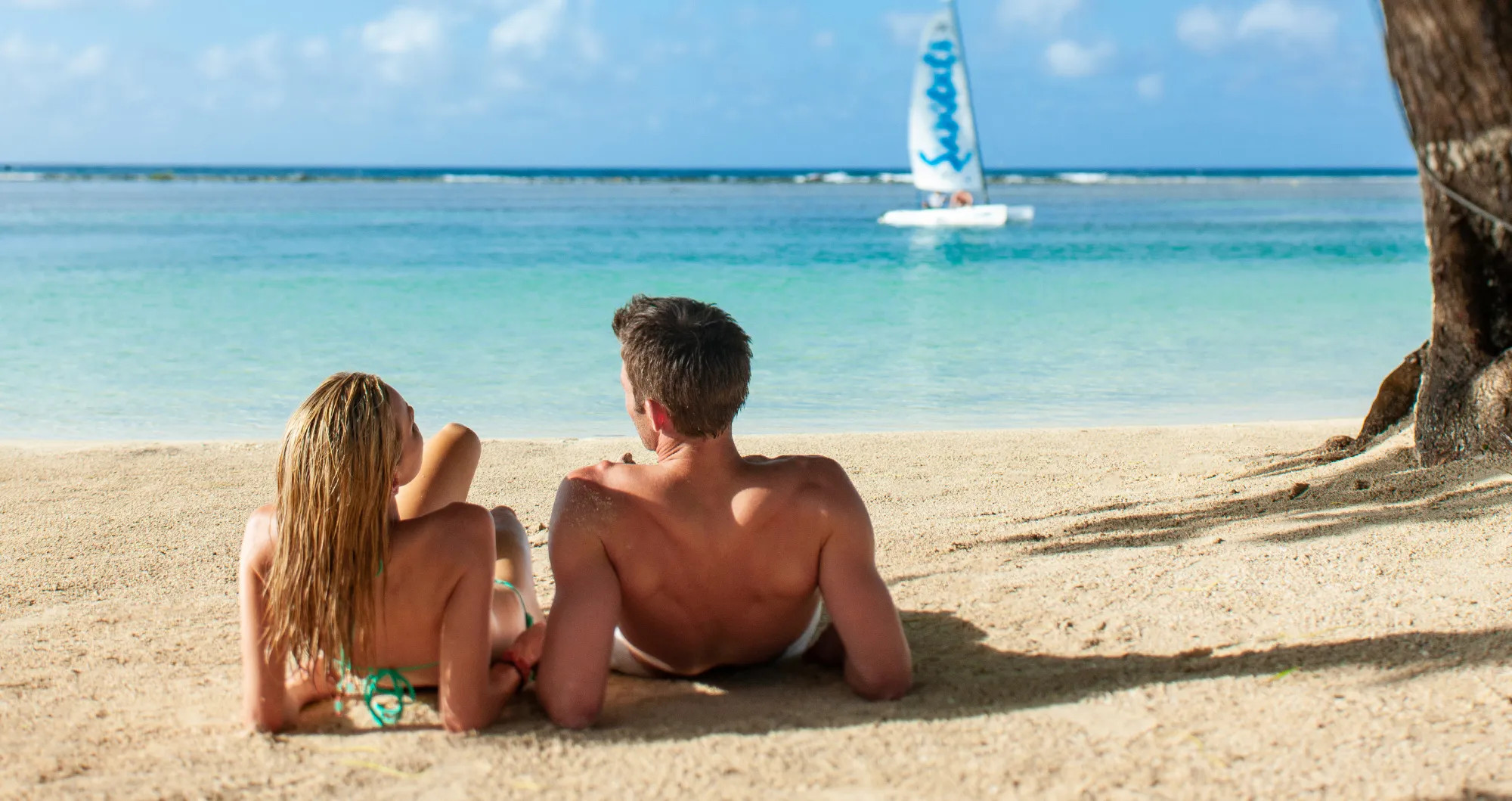 The all-inclusive adults-only Sandals Royal Caribbean is known for treating its guests like royalties. The minute you step out of the airport, a luxury car awaits guests of this most alluring resort. Aside from being beautifully set on a scalloped cove beach in Montego Bay, this Sandals property also boasts of being the only resort in Jamaica with a private offshore island.
The private island is just two minutes away by boat and is the perfect rendezvous for couples wanting a seductive and exotic getaway. Lovers can enjoy the beauty of Jamaica in this secluded paradise exclusive to guests. It's up to you if you want to enjoy this haven for a few hours or book it for an entire day. You can enjoy authentic Thai cuisine, top-of-the-shelf drinks, private cabanas, a zen garden, or beach bonfires. This private island also allows you to drop your inhibitions and enjoy nature topless or nude as you wish without getting judged.
---
Location: Norman Manley Blvd, Negril Jamaica
Price: $430 – $643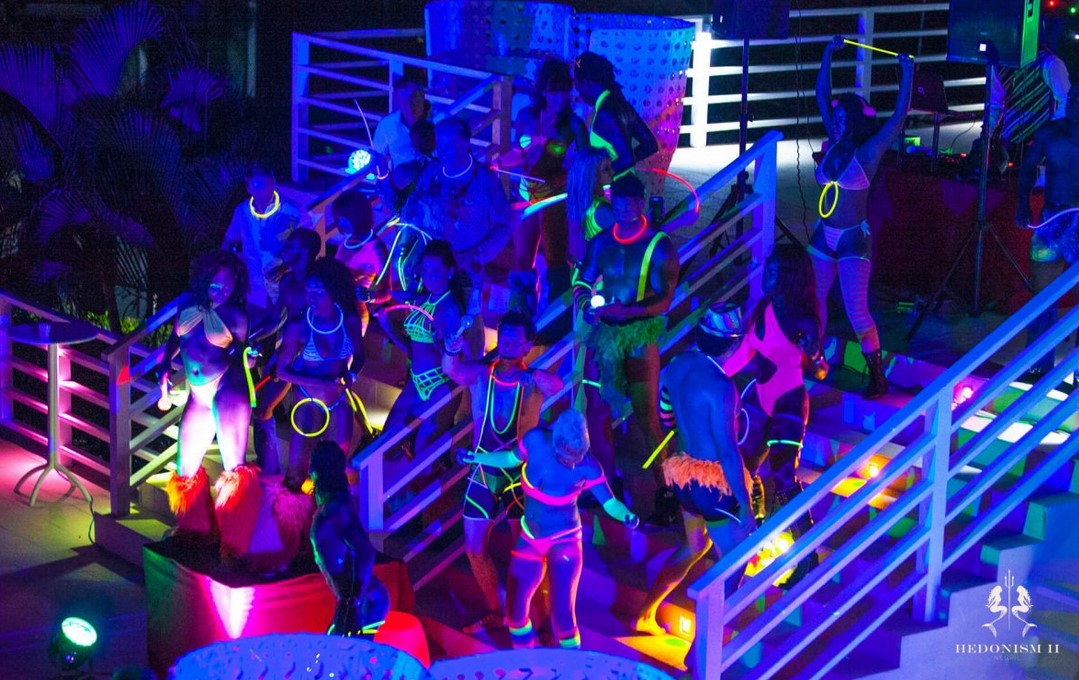 Adventurous couples who want to have fun in their birthday suits can do so at Hedonism II. The adults-only resort is located on the infamous Seven Mile Beach in Negril, where creatures of the water and sun converge. Hedo features five pools, five bars, three restaurants, and a nightclub.
Hedonism II is aptly divided into two sides. They let you be as mild or as wild. One side is known as the "Prude Side," where you can enjoy the more relaxed vibe in your resort wear. The other, more famous side is the "Nude Side." While there's no need to explain the latter, guests can access a private nude beach, a nudist hot tub, and a swim-up bar. The resort also offers guests the opportunity to try their playroom, explicitly designed so couples can enjoy their deepest desires.
---
Location: Salt Coopers, Runaway Bay Jamaica
Price: $241 – $317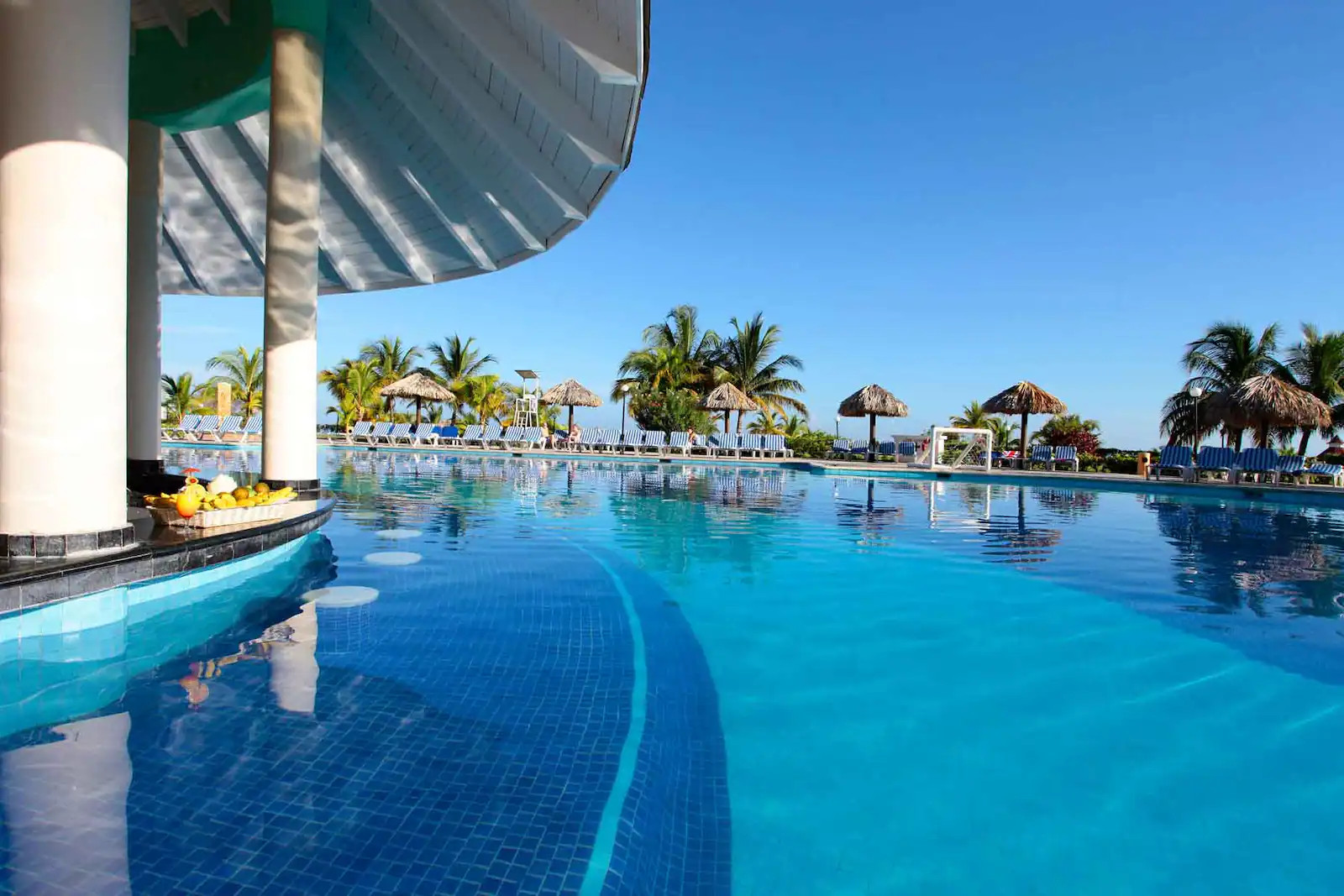 The Grand Bahia Principe is a low-key resort perfect for couples who want to drop their clothes on the floor. The property is not an adults-only resort. It is actually a destination for families with three pools, six restaurants, and 11 bars. However, this place where you can see folks singing their heart out on the karaoke and kids playing around the water park has a little secret. There is a clothing-optional private beach at the western end of the property.
Hailed as one of the best Jamaica nude beaches, you do not have to worry about prying eyes or kids suddenly popping up while you're sunbathing fully naked. A tall fence properly encloses the area. Enjoy your much-deserved relaxation time on the fine sand or one of the loungers.
---
Location: 1 Norman Manley Blvd, A, Negril Jamaica
Price: $497 – $704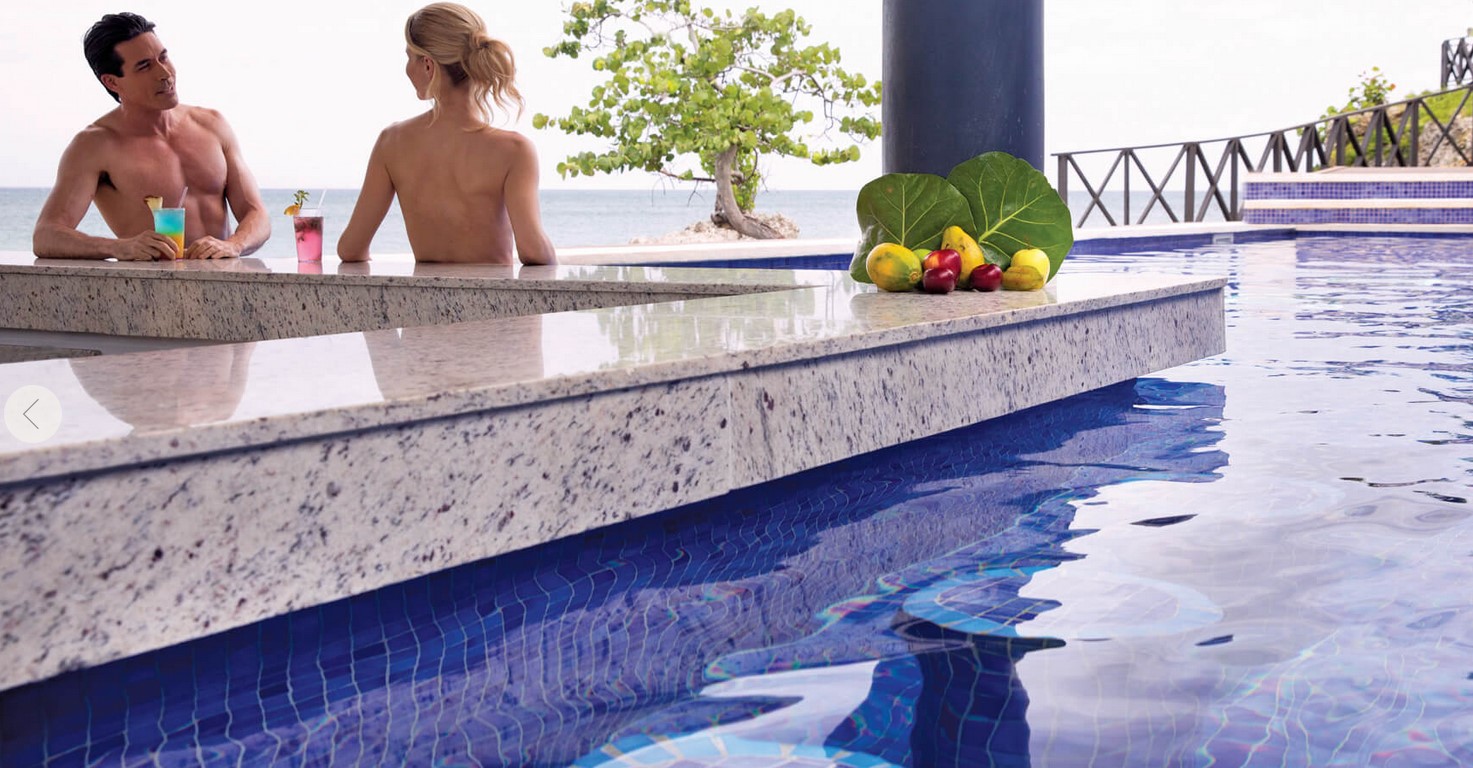 Couples who want to enjoy a more upscale au naturel experience in one of the nude beaches in Jamaica can book one of the 26 suites at the Grand Lido Negril Au Naturel. Each suite features a private balcony, a Jacuzzi, a soaking tub, and a butler service. This all-inclusive property that offers breathtaking views of the Caribbean waters is open to singles and couples over 21 years old. Take note that management requires guests to don clothes while in the lobby, but you're free to roam around topless or nude as you wish in most areas of the boutique hotel.
This clothing-optional spot will treat all of your senses through its offering of international cuisines, various rejuvenating spa treatments, and a good list of activities and nightly entertainment. Guests can also access the nearby adult-only resort Hideaway at Royalton Negril and the family-friendly Royalton Negril.
---
Location: Tower Isle St. Mary, Jamaica
Price: $391 – $549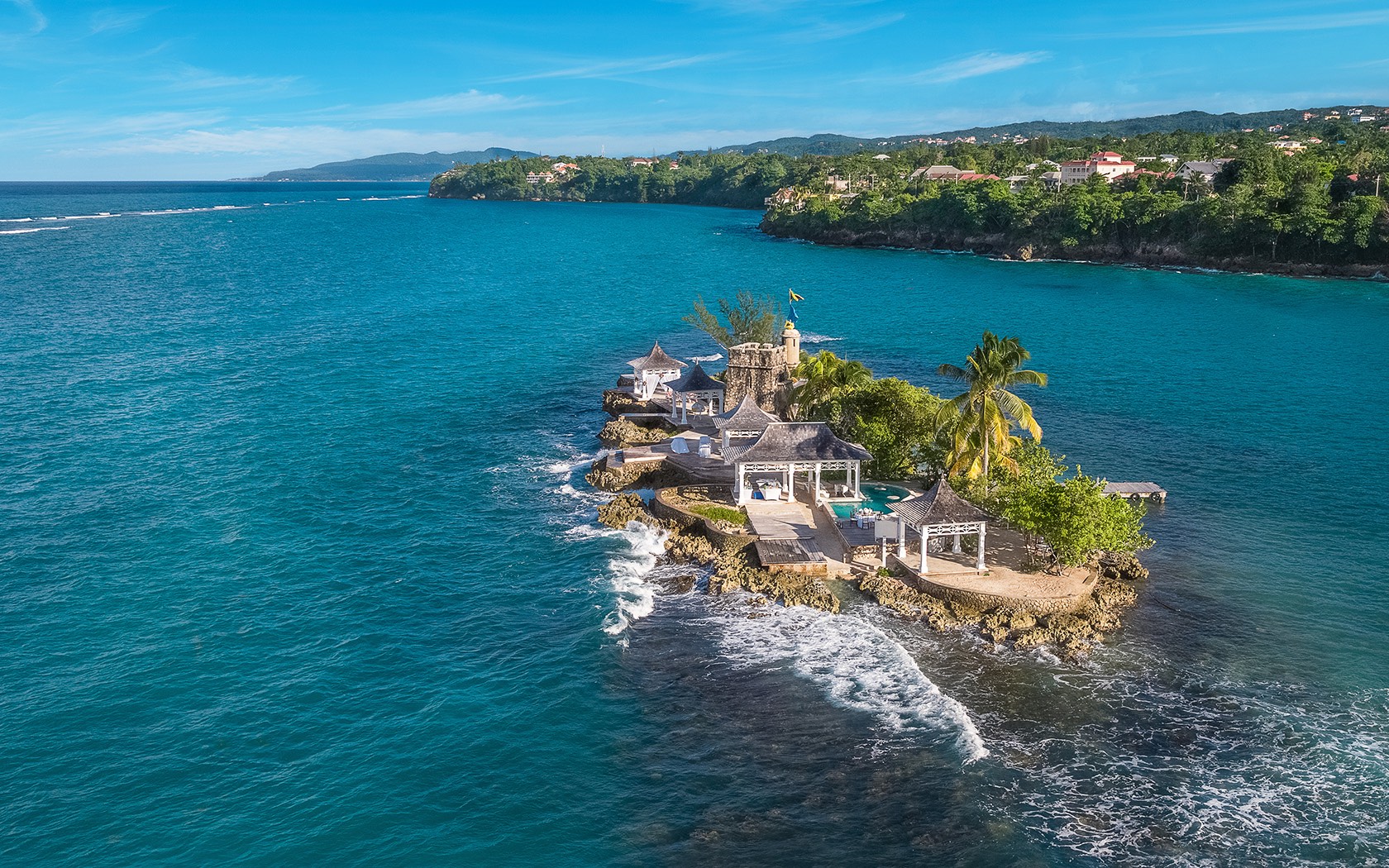 Another sun-splashed paradise for couples and honeymooners in this corner of the globe is Couples Tower Isle. The brand ensures you will remember your stay with them. Experience the best farm-to-table food or arrange a private candle-lit dinner to treat the love of your life. You can also ask the staff to schedule excursions to some of the most popular destinations in Jamaica, like Dolphin Cove, the famous luminous lagoon, or the Green Grotto. Likewise, if you just want to relax and rejuvenate your tired body, the resort has an award-winning spa that can guide you by the hand to start your wellness journey.
The Couples Tower Isle also has a small refuge for couples who want to go in the nude. The private spot is about a minute away by boat. You can enjoy the nude section's pool and swim-up bar. Take note that this island is a playground where clothing is prohibited.
---
Location: White River, St Mary, Ocho Rios Jamaica
Price: $474 – $740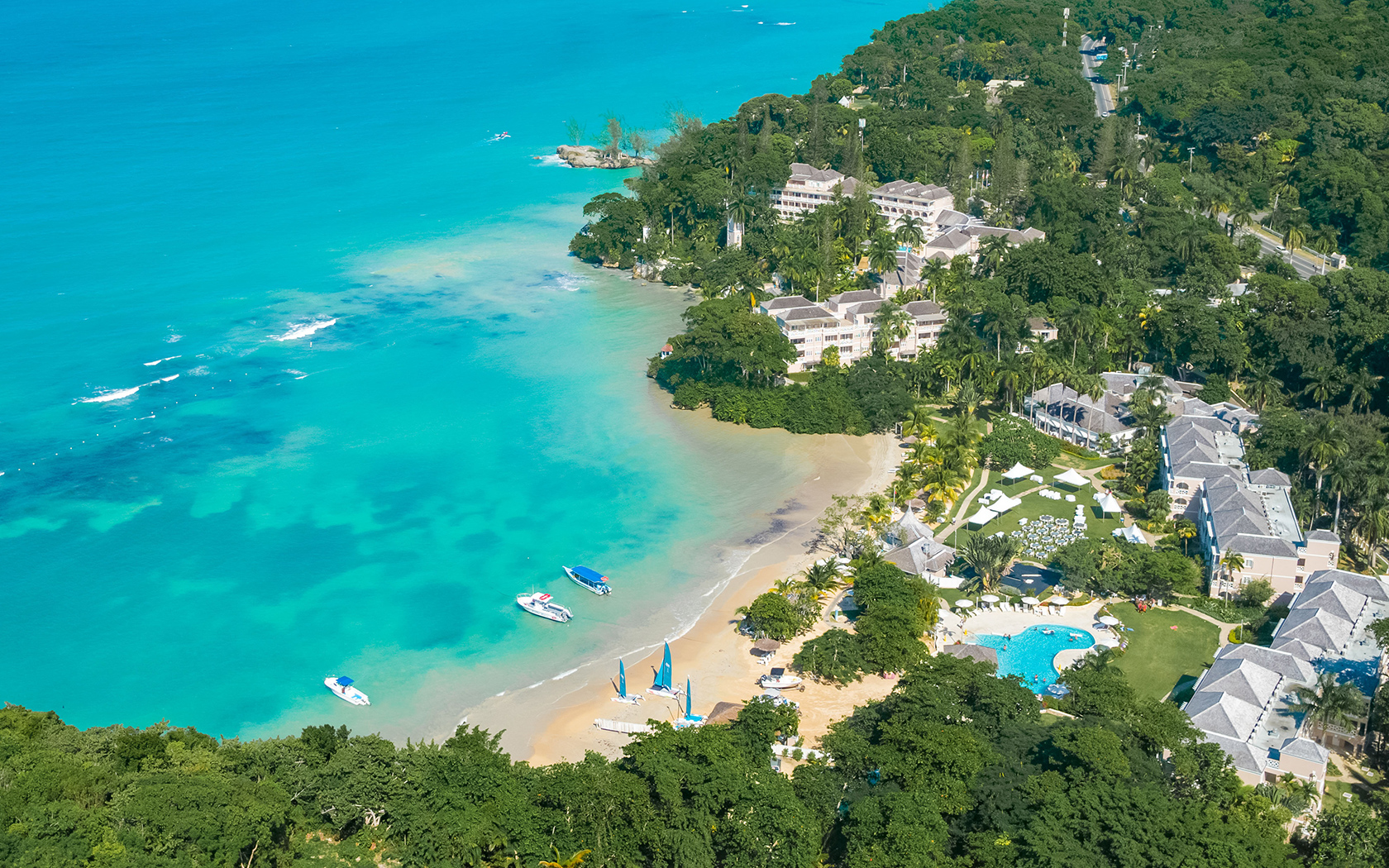 If your type of Caribbean vacation is where you surrender your body and mind to absorb the tropical paradise vibe, you have to do one more thing at Couples Sans Souci– drop your clothes. The five-star resort in Jamaica has a section that's a paradise for those who want to disrobe. Often listed as one of the most captivating Jamaica nude beaches, the private area of the property requires guests to bare it all. You have everything from a pool, swim-up bar, and beach barbecue to a volleyball court to enjoy your time while in a state of nature.
For those who don't want to be unclad, of course, the resort has all the fun activities ready for you. The list includes 24-hour gourmet dining, scuba diving and other watersports, nightly entertainment, golf, and more.
---
Location: Norman Manley Blvd, Negril Jamaica
Price: $216 – $710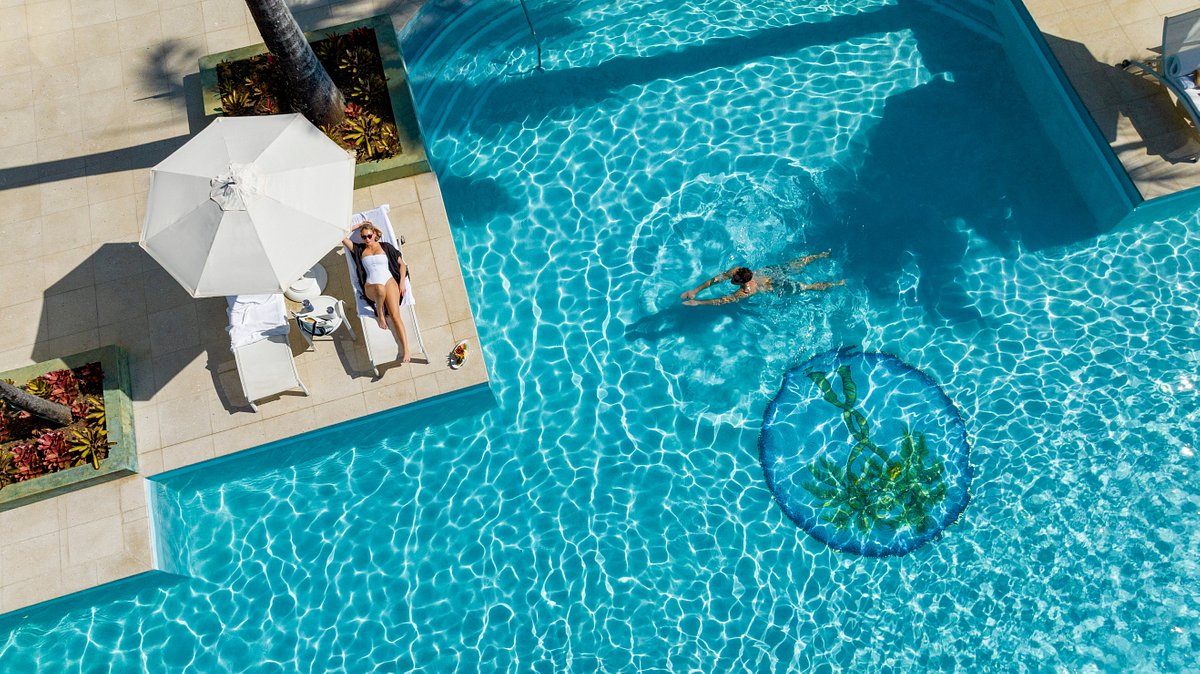 Couples Negril is another luxurious adult-only resort that focuses on romantic themes. Its intimate setting is on an 18-acre land next to the pristine waters of Jamaica. You can choose from 234 rooms and suites and enjoy world-class amenities such as a treehouse spa, six restaurants, five bars, two swimming pools, and four Jacuzzis. The resort also offers watersports activities, catamaran cruises, tennis tournaments, and even dance classes.
Couples Negril also has an au naturel beach, considered one of the best Jamaica nude beaches. The secluded area is perfect for guests who want to experience the freedom of lying under the sun fully exposed. The nude beach is situated on the southern end of the property and is totally cordoned off from the public.
---
Location: Point Lucea, Lucea Jamaica
Price: $367 – $517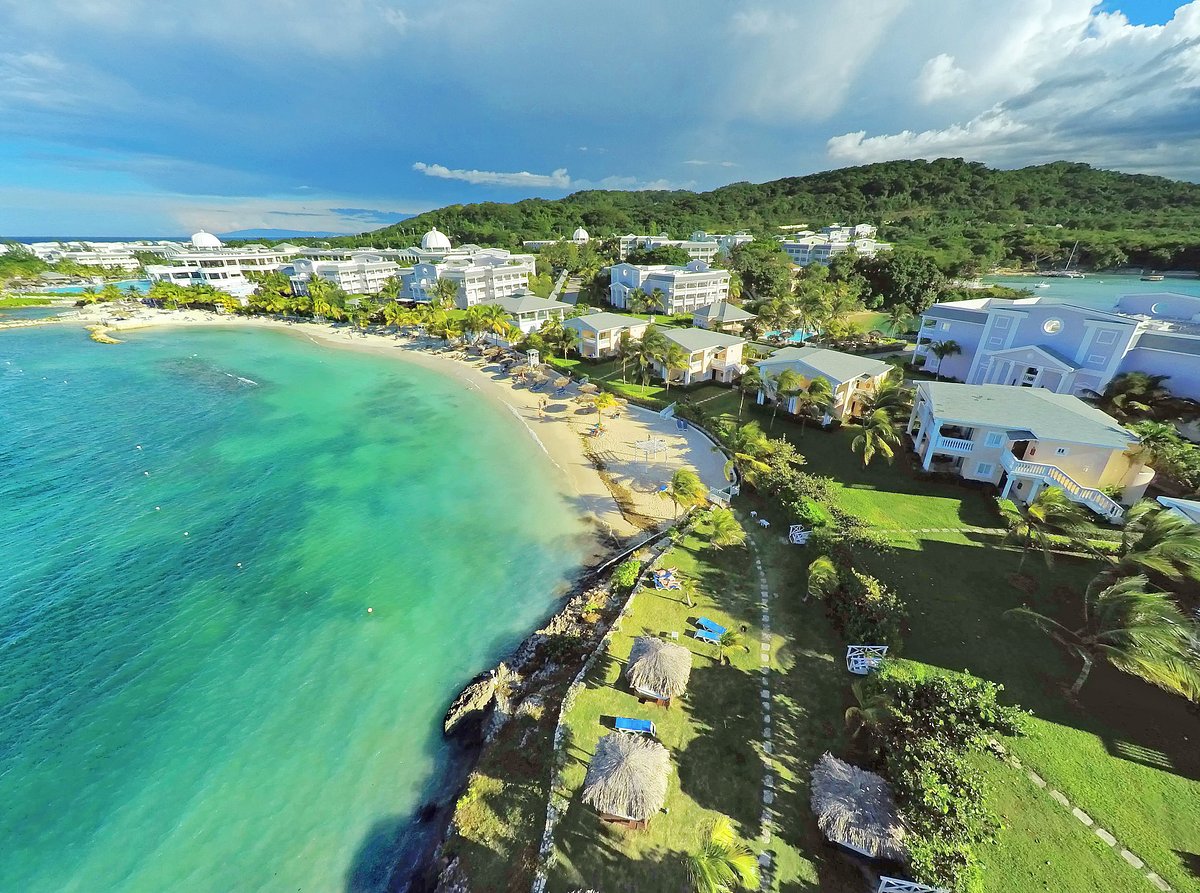 The all-inclusive Grand Palladium Lady Hamilton Resort & Spa lives up to its name. It's large and luxurious, with rooms and suites fit for every budget, more than 20 spaces to dine and drink, white-sand beaches, and an expansive swimming pool. Plus, you have the Caribbean Sea and the magical sunset of the region as your backdrop. The hotel is within a resort and has a sister property nearby, the Grand Palladium Jamaica Resort & Spa. As a guest, you will be given access to the facilities of both properties.
The resort will make you fall in love with Jamaica and its culture through reggae and dance classes, local rum tasting, sunset yoga, and other activities for adults and kids. While the place offers a family-friendly vibe, it has a stretch of adults-only, clothing-optional beach for nudists.
---
Location: Sunset Drive, Freeport, Montego Bay, St. James, Jamaica
Price: $444 – $597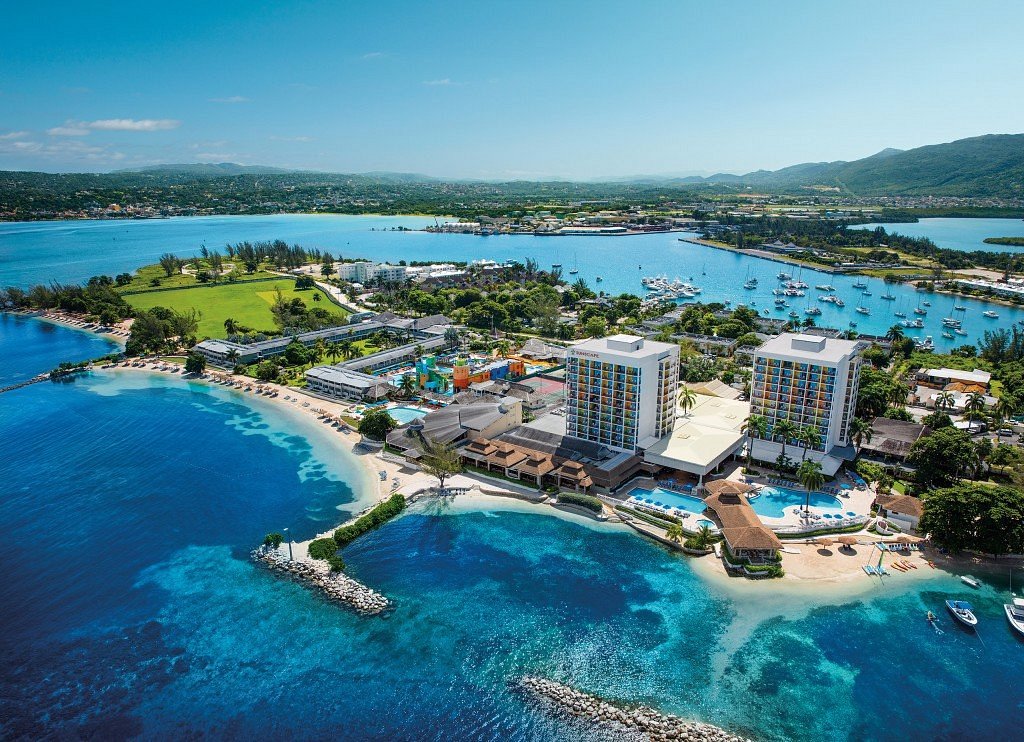 Formerly known as Sunscape Splash Montego Bay, Sunset Beach Resort, Spa & Waterpark is a family-friendly brand with a private Jamaica nudist beach. The area is adequately marked so no kids or adults who do not want to undress (or see someone stark naked) will not end up in that section of the property. The nude beach area also has sand mounds that can somehow cover you if you're not yet comfortable with nothing on. The resort also has a topless beach if going fully unclothed is too much for you.
This Montego Bay resort offers an all-inclusive experience for all ages. It features almost 300 rooms and suites, kids and teen clubs, six dining venues, five pools, a waterpark, and several bars. You can also expect live entertainment, mini-golf, watersports activities, spa services, and more.