Sailing across sparkling waters. Taking in incredible views. Creating the best memories with the love of your life. Honeymoon cruises surely always stay in style. Add the convenience of a cruising experience, and you get something that ticks all the right boxes for a romantic getaway.
If you're planning to board a cruise ship but are overwhelmed by the myriad of options available, we have you covered. Keep reading and learn about the top cruises for an unforgettable post-wedding vacation. 
Our #1 recommendation for your honeymoon cruise is Virgin Voyages. Honeymooners can enjoy $200 off. Let the sparks fly with a luxurious experience exclusively curated for 75 cabins per voyage.
Best Honeymoon Cruises For Newlyweds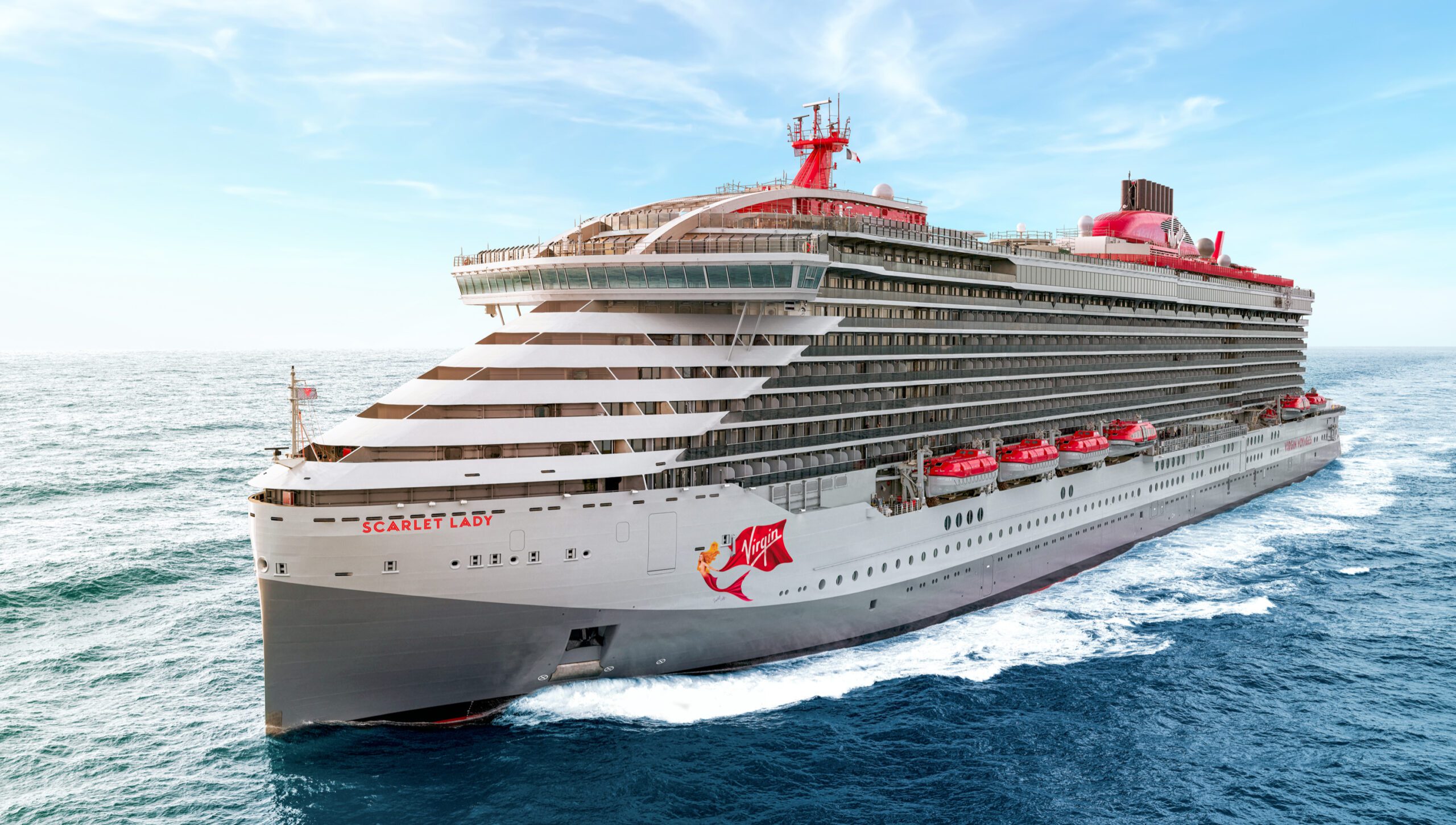 Key Cruise Locations
Caribbean, Mediterranean, South Pacific
What Sets It Apart
Want to sail into an epic Caribbean sunset? Or immerse yourself in the Mediterranean's rich history? How about discovering the beauty of Melbourne or Tasmania?
Virgin Voyages is one of the best options if you're going on a cruise for a honeymoon in such exquisite locations. It strikes the perfect balance between tranquility and exhilaration. They have adults-only voyages that offer spacious cabins and access to various cuisines (from conventional to experimental dishes) and top-shelf drinks. Entertainment is also top-tier, courtesy of festival-like productions that will leave you and your partner wanting more.
Your lavish retreat is also complete with tons of group fitness classes. Aboard the ship, you can do sunrise yoga or try your hand at bungee workouts. And when you want to share your happenings with your friends and loved ones, they offer free WiFi for all passengers. Tips are also already included in the package, so you can fully enjoy the services of their friendly crew members without worrying about gratuities.
Additionally, they have a Virgin Voyages app where you can upload travel documents to make your embarkation a breeze. When on land, you'll also be guided by partnering locals who'll help you maximize your shore excursions.
---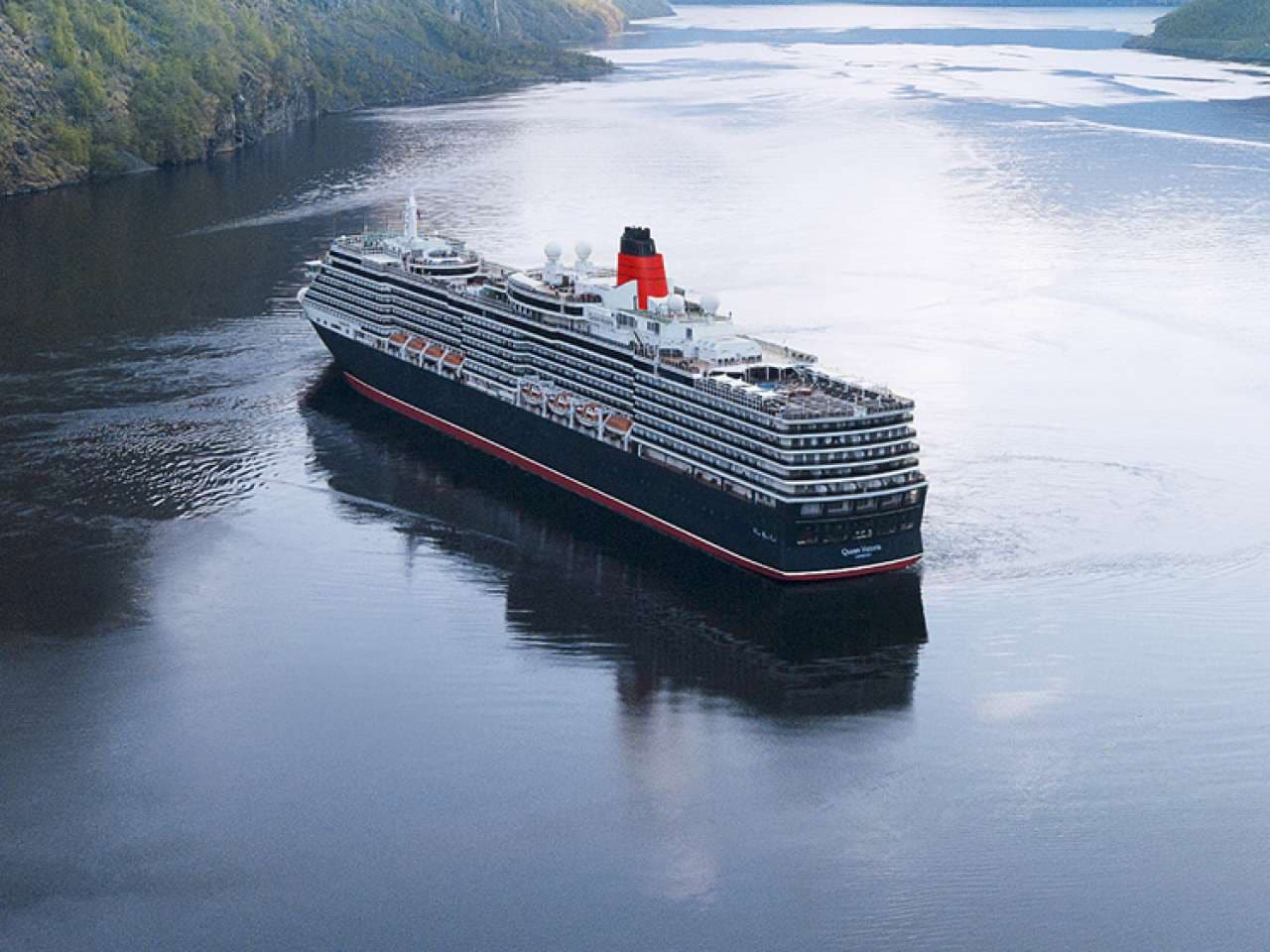 Key Cruise Locations
Transatlantic, Africa and Indian Ocean, Alaska, Caribbean, Asia
What Sets It Apart
Cunard Line boasts one of the most extensive voyage options and ports of call. An iconic ocean liner, it provides passengers with a luxurious experience, offering the best of modern comfort and old-world elegance. Their flagship Queen Mary 2 is a legend in the industry, and its predecessors have hosted the likes of Charlie Chaplin and Elizabeth Taylor.
You'll never get bored on board one of their honeymoon cruises with a long list of amenities and activities to check out. They got spas, bars, lounges, open-air pools, and even unique offerings like the most extensive library at sea and their very own planetarium. They also have theater performances, dance classes, film screenings, board games, and their popular Gala Evenings. There's something for every type of passenger, so it's easier for you and your loved one to design an experience that fits your idea of a perfect honeymoon cruise.
Thanks to their prompt and dedicated staff, their White Star service will also make you feel like a royal. When you board a Cunard ship, also expect to enjoy the tradition of Afternoon Tea. Every 3:30 p.m. each day, their white-gloved waitstaff will offer you carefully crafted tea, complete with delectable scones and finger sandwiches.
At an extra cost, you can also add more to your package. Indulge in a world-class spa treatment, purchase shore experiences, or avail of their drinks or wine package if you're both fond of a good toast.
---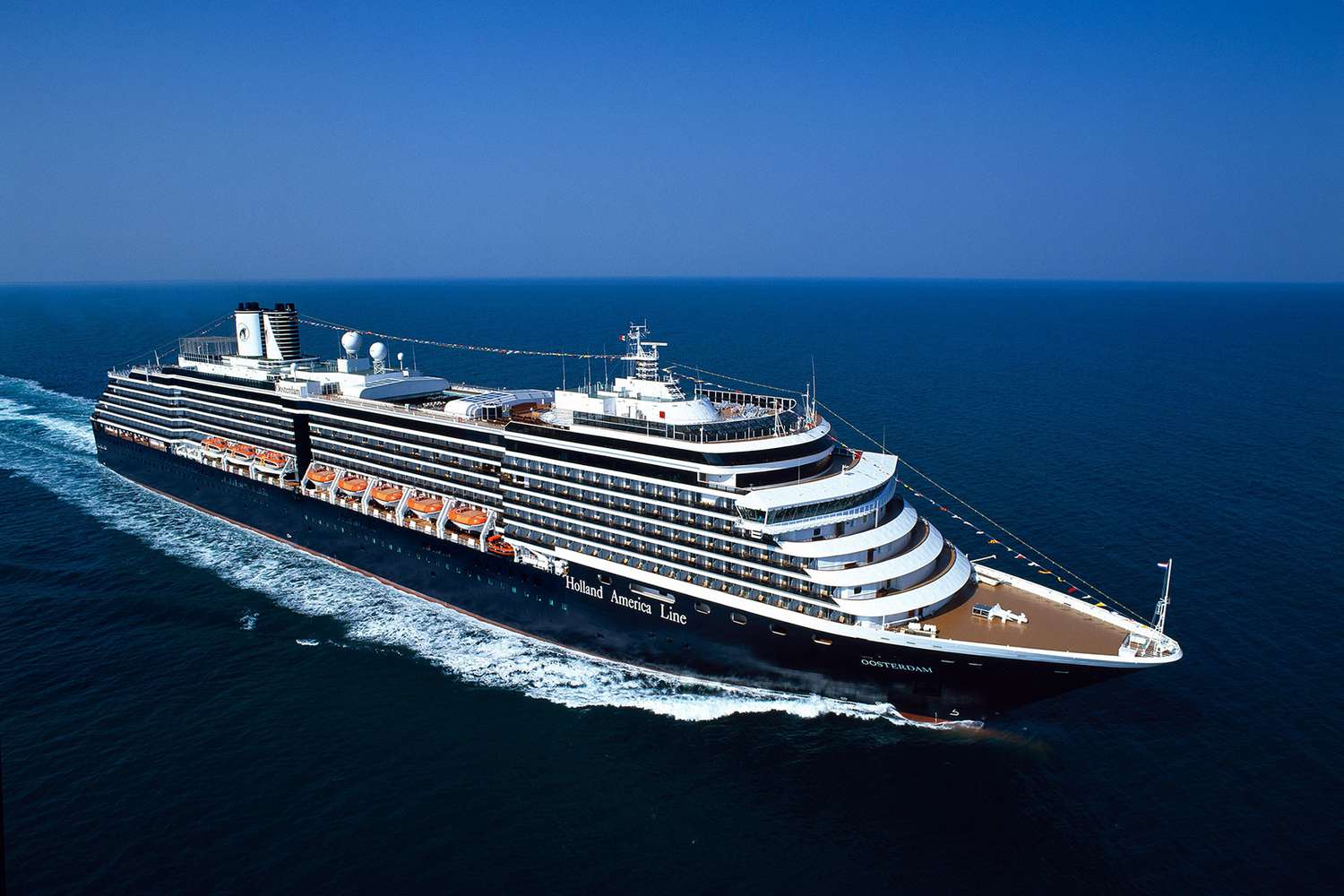 Key Cruise Locations
South America, Alaska, New Zealand, Asia, Canada, Hawaii & Tahiti
What Sets It Apart
Savor the journey and sail into a beautiful married life. Holland America Line may be smaller, but it only means you'll enjoy better privacy and quiet time together. Despite its relatively smaller capacity than other cruises, they offer suites and staterooms with refined amenities, generous storage, and complimentary services (24-hour in-room dining, fresh fruits, ice, and shoeshine).
Backed by a 150-year history of cruising experience, they are a travel partner you can trust to explore new lands and meet new cultures with your partner. On board one of their honeymoon cruises, they offer immersive culinary experiences — and you can even sharpen your cooking skills with their workshops.
Additionally, you can watch live entertainment that suits your senses. They have a blues club, a rock room, and a space where you can sing along and put your music trivia knowledge to the test. And to help you achieve your fitness goals while at sea, they have a fitness center and a pickleball court (complete with amazing top-deck views).
On top of all this, they offer various packages that can serve as an onboard gift for your loved one. Choose from their 100+ items and surprise your partner with champagne, flower, and more.
---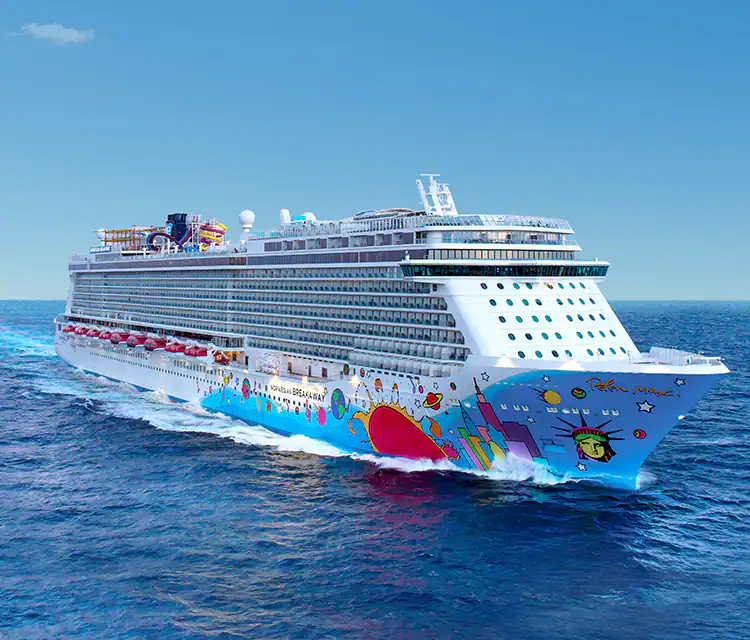 Key Cruise Locations
Antarctica, Greek Isles, Transatlantic, Bermuda, Caribbean
What Sets It Apart
Made for the modern traveler, Norwegian offers one of the best honeymoon cruises. It's hip, trendy, and has the newest ships among North American cruising companies. Experience freestyle cruising and treat your senses to various dining options (which you can bundle with a show, meaning you can enjoy sumptuous meals while watching top-tier entertainment).
When you board their Breakaway and Breakaway Plus ships, you can enjoy ThrillPlex activity zones to take your experience to a more exciting notch. Try an augmented reality laser tag or check out the largest ropes course at sea. But if you just want to enjoy the ocean views, they have an oceanfront promenade where you and your loved one can enjoy your time together — with a cocktail in hand.
Since Norwegian has a young fleet, its accommodation options exude a contemporary aesthetic. Enjoy personalized service while staying at a tastefully design suite. For honeymooners like you or couples who want to tie the knot in a unique setting, they also have tailored packages that you can get. They will also take care of your honeymoon cruise registry setup, allowing your guests to cover your preferred honeymoon experiences, whether spa services or shore excursion credits.
---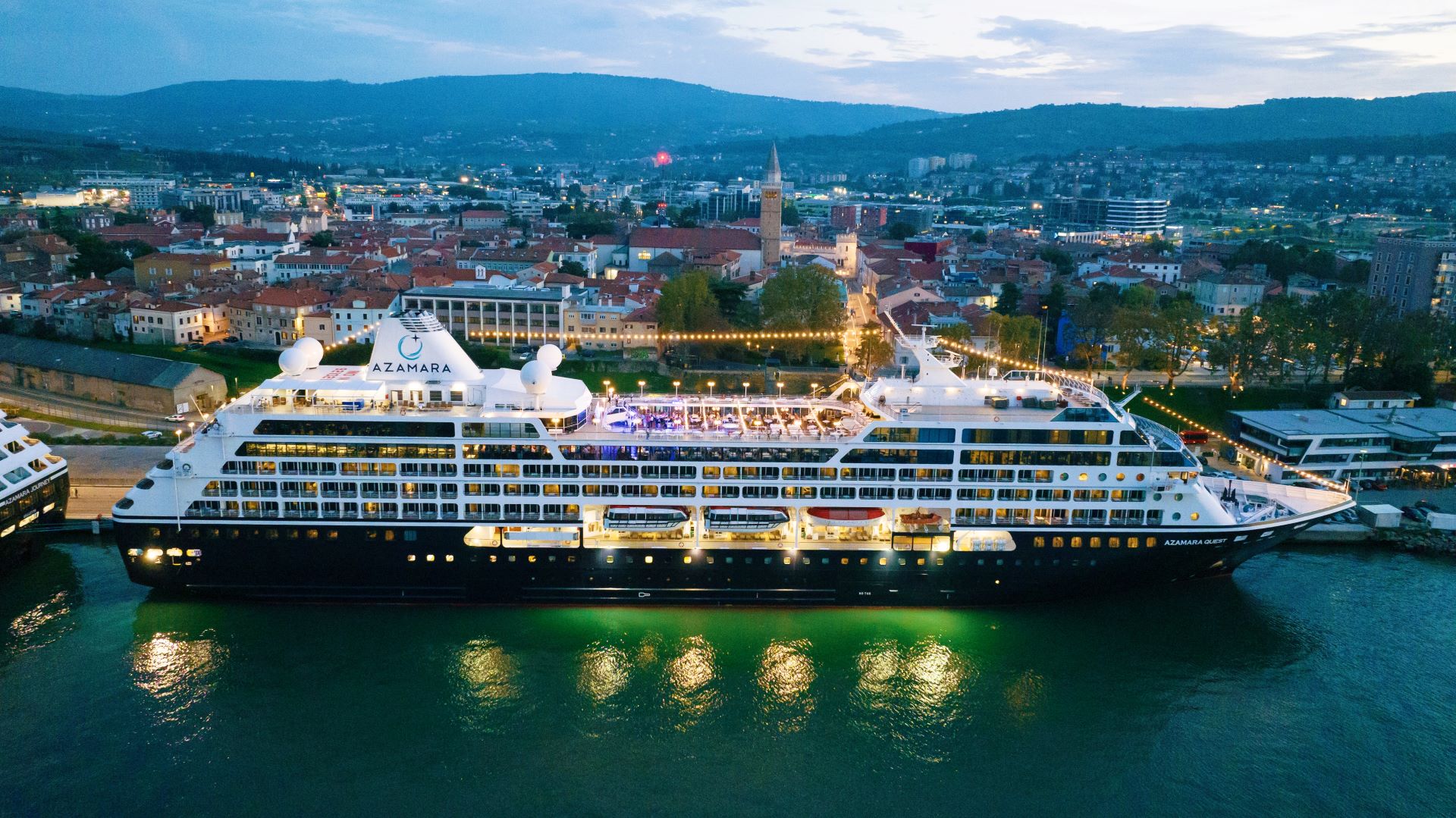 Key Cruise Locations
Caribbean, Mediterranean, Panama Canal, South America
What Sets It Apart
Azamara has smaller ships, but they go above and beyond to offer big experiences. One of the best perks of boarding one of their cruises is the unique destinations you can travel to. As you will be traveling with a smaller group, you got a higher chance of sparking authentic connections, making your trip a more memorable experience.
Another advantage is the opportunity to wander without the rush. They emphasize experiencing new lands by letting you stay longer in port. This way, you'll have more time immersing yourselves in amazing views and cultures. If you and your loved one want to do more at every stop, this is the honeymoon cruise to consider. Note that they have exclusive shore adventures and programs — led by locals for a better experience.
They also won't let you down when you board one of their four ships. They have top-class entertainment and dining options. If you want to get pampered, simply avail their spa experiences. Their White Night also lets you mingle with fellow honeymooners. This al fresco event takes place on a beautiful pool deck.
Want more? They have additional packages that let you enjoy unlimited WiFi, shore excursion credits, and specialty dining.
---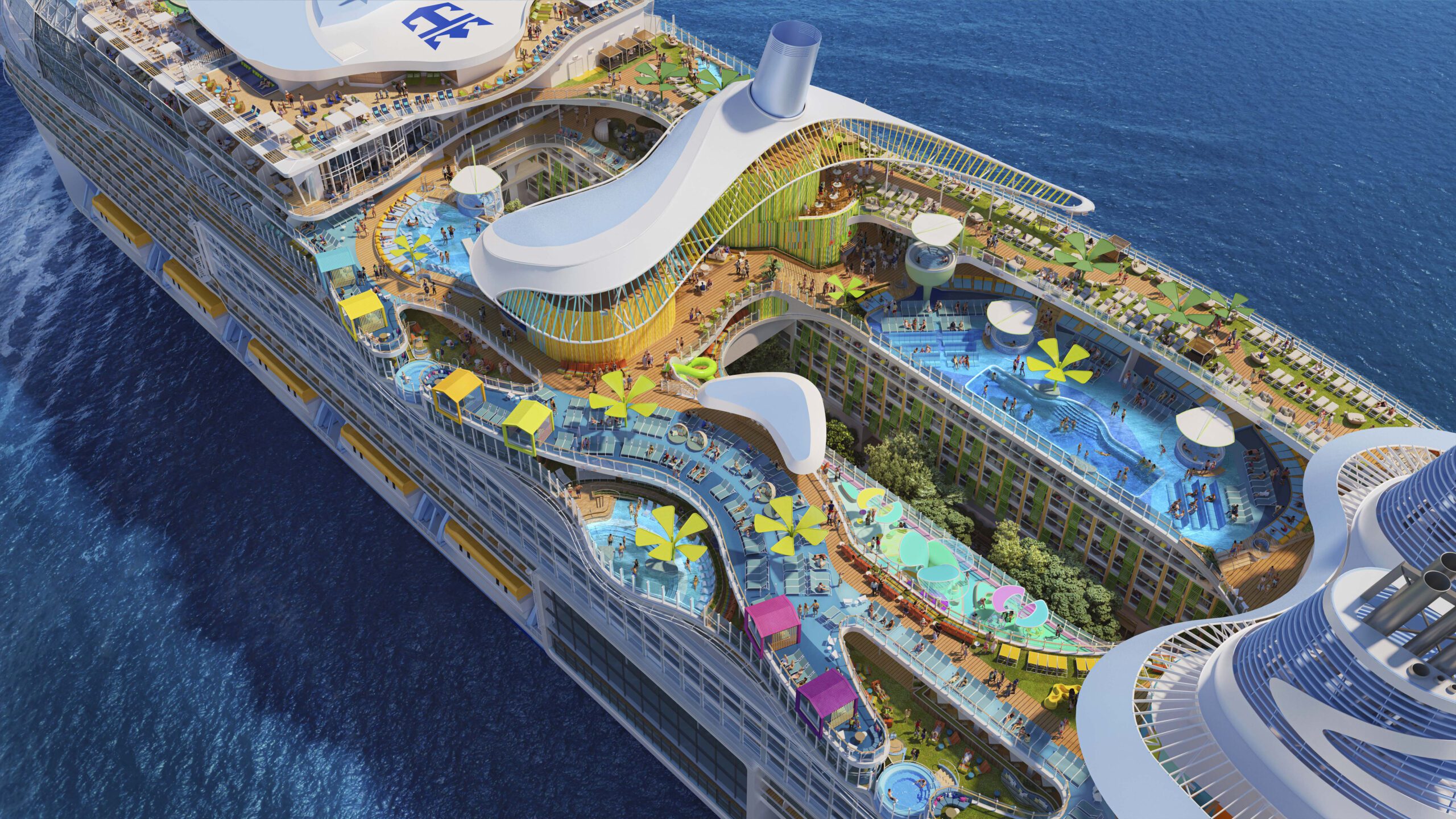 Key Cruise Locations
Caribbean, Alaska, Greek Isles
What Sets It Apart
Award-winning ships from one of the most reputable cruise companies are all equipped and ready to take you to the most beautiful spots on the planet. Royal Caribbean International has a broad range of destinations for honeymooners — from the East to the West. So, whether you want to dive into the azure waters of the Bahamas and explore the island's lush rainforests or slide your way into the breathtaking Alaska glaciers, they have something for you.
Just note that they offer family-friendly trips, so if you're going for a more intimate honeymoon cruise, you might have to opt for other alternatives. However, if you don't mind the lively atmosphere of such a setting, you're in for one of the most unforgettable trips you'll ever have. Royal Caribbean offers incredible value as you can dine at excellent eateries and watch Broadway-level onboard entertainment. If you want a more all-inclusive experience, they also have beverage packages. They also have internet packages to help you stay connected even at sea.
They also have My Royal Cruise, where you can manage your trip more efficiently. Book in advance and score significant savings while enjoying that priceless peace of mind.
---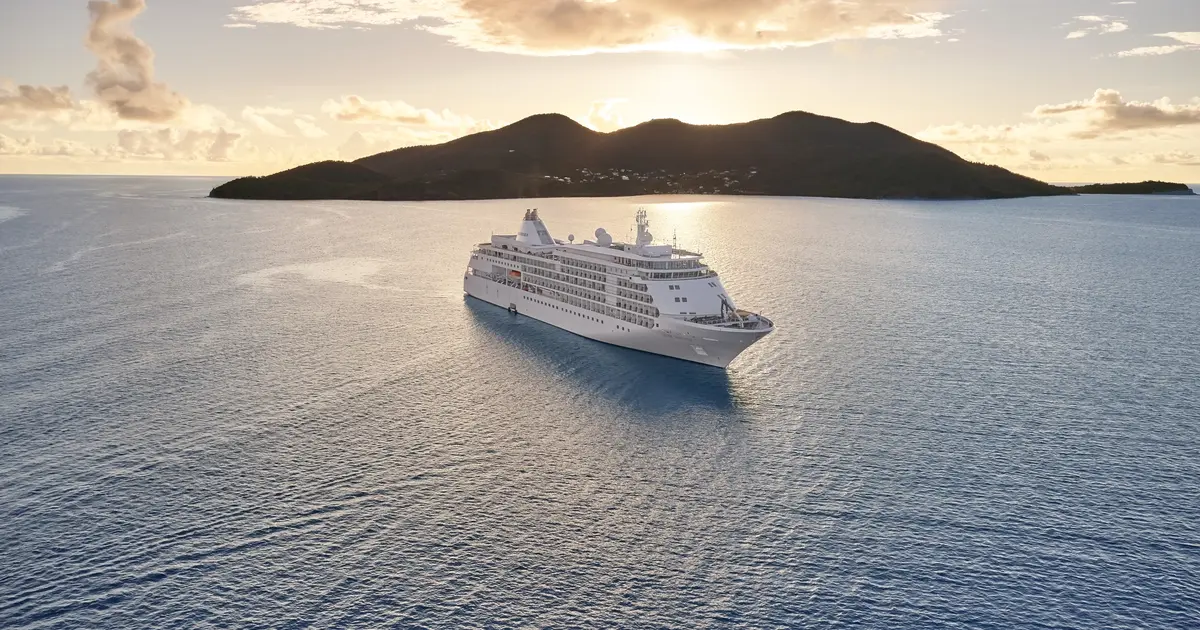 Key Cruise Locations
Mediterranean, Arctic & Greenland, Antarctica, Galapagos Islands
What Sets It Apart
Over 900 destinations. Almost 1:1 guest-to-staff ratio. If you want to explore more — all while getting the rest and service you deserve after all those wedding preparations — Silversea got your and your partner's backs when it comes to honeymoon cruises.
Their superlative service starts right after you leave home. You can choose either their door-to-door all-inclusive fare or their port-to-port one for a guaranteed hassle-free experience. Aboard their small luxury ships, you'll have ocean-view suites (most of which have their own verandas for better privacy). It comes with butler service for that extra convenience. You can also reward yourselves with gastronomic treats, unwind at spacious lounges, and be ultra-romantic at their intimate bars.
On land, they offer fantastic excursions, which you can customize for a more personal experience. However, if you choose to embark on an adventure with fellow guests, you're also welcome to do so.
Silversea Cruises is part of the Royal Caribbean Group and is considered its "jewel in the crown." It also takes pride in innovative ships, some of the most comfortable and spacious you'll ever find at sea.
---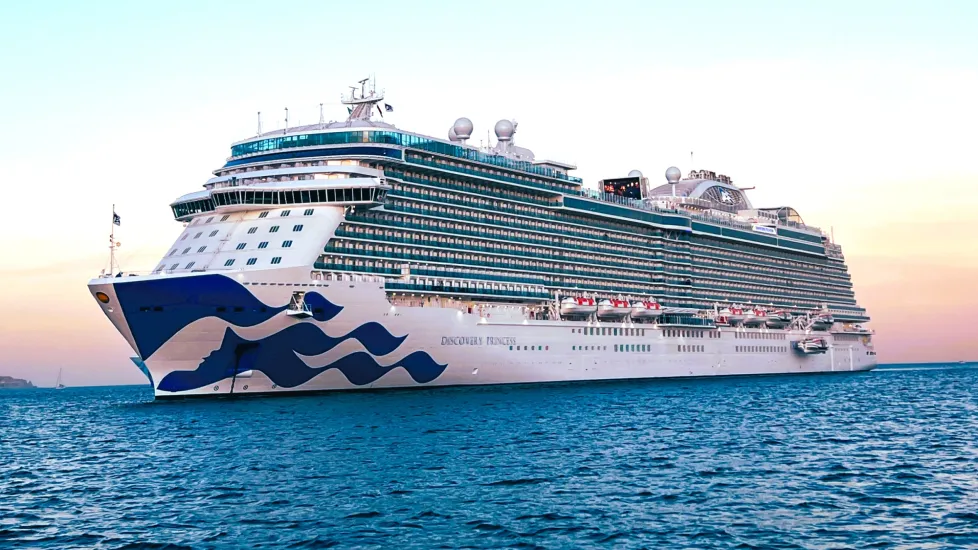 Key Cruise Locations
Caribbean, Europe, Canada & New England, California & Pacific Coast
What Sets It Apart
For your honeymoon, you'd want to have a romantic experience you can fondly reflect on in the future. Princess Cruises is here to offer the perfect setting for that. Named Best Cruise Line for Romance, they have a lot in store for newlyweds like you.
Apart from decadent accommodations aboard sophisticated ships, they have various entertainment options like watching movies under the stars, watching street performer-like shows in their own Piazza, and getting massaged at The Sanctuary. However, take note that kids can also board the ship. But don't worry — if you want a kid-free space, they also have something like that (including the previously mentioned The Sanctuary).
You'll also have many things to do once you descend from the ship. Join tours partnered with Discovery and enjoy immersive experiences with fellow passengers. You can also avail of local tours led by local experts. They also partnered with Animal Planet, offering shore excursions that let you get up close and personal with friendly animals in your chosen destination.
Now, if you want to explore the land on your own, they also have private vehicles available. They come with their own drivers, and you can hire them on a half or full-day basis if you wish for a more private excursion.
---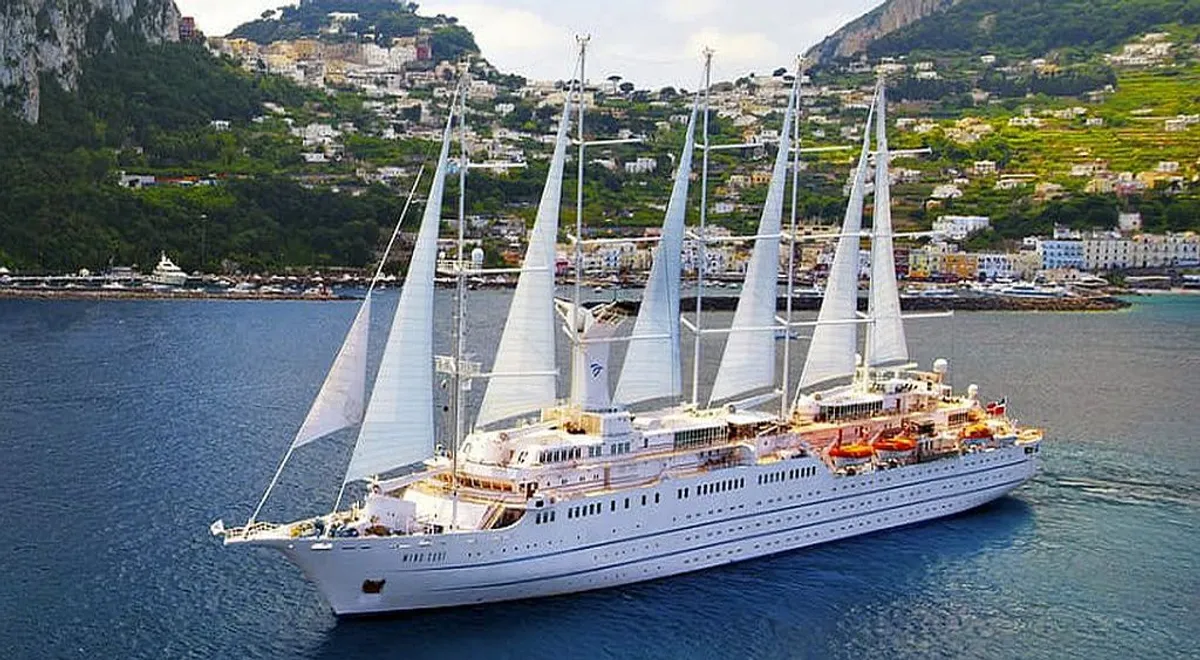 Key Cruise Locations
Costa Rica & Panama Canal, Caribbean, Asia
What Sets It Apart
While people may say that the journey is better than the destination, Windstar is here to let you enjoy both. With their all-inclusive fares, you can enjoy the cruise's idyllic and personalized ambiance — plus unlimited beer, wine, cocktails, and WiFi connectivity — while on board. Note that you can also book their cruise-only package and just avail of an all-in package if you don't want to pre-purchase the features mentioned.
And since they can access areas that larger counterparts can't reach, you'll have more port-intensive experiences to enjoy during your stops. Choosing any of their cruises means getting close enough to the places you've always wanted to visit. You can go beyond the ordinary and book immersive excursions, including shopping local markets with the cruise's chef and going on countryside driving and wine tasting.
But the good news doesn't end there. They also have romance-centric offerings for couples. They have two main packages (one of which has a vow exchange ceremony), and some of the standard offerings are welcome gifts (including flowers, chocolate delights, and champagne), a dinner under the stars, a champagne breakfast in bed, and a photo opportunity to serve as a unique souvenir.
---

Key Cruise Locations
Norway, Arctic, Antarctic
What Sets It Apart
This is one of the best cruises for couples who want to explore the timeless beauty of Norway. And you can leverage their over-a-century experience to kick off your married life on an enchanting note, watching the dreamy Northern Lights. If you want to be geeky, they also offer a science and education program where you can learn more about the places and wildlife you'll experience while cruising with them.
You and your significant other can enjoy an epic adventure on their expedition cruise. Aboard the ship are modern amenities and friendly staff at your service. Beyond that, you can visit iconic landmarks and cities. Expand your horizons by venturing into more remote communities and discovering hidden gems. To guide you, they've got a team of experts passionate about sharing delightful information — and charming real-life stories — about the expedition.
Their strong commitment to sustainability is a wonderful bonus. You can honeymoon all you want while boarding more energy-efficient and environmentally friendly ships.
---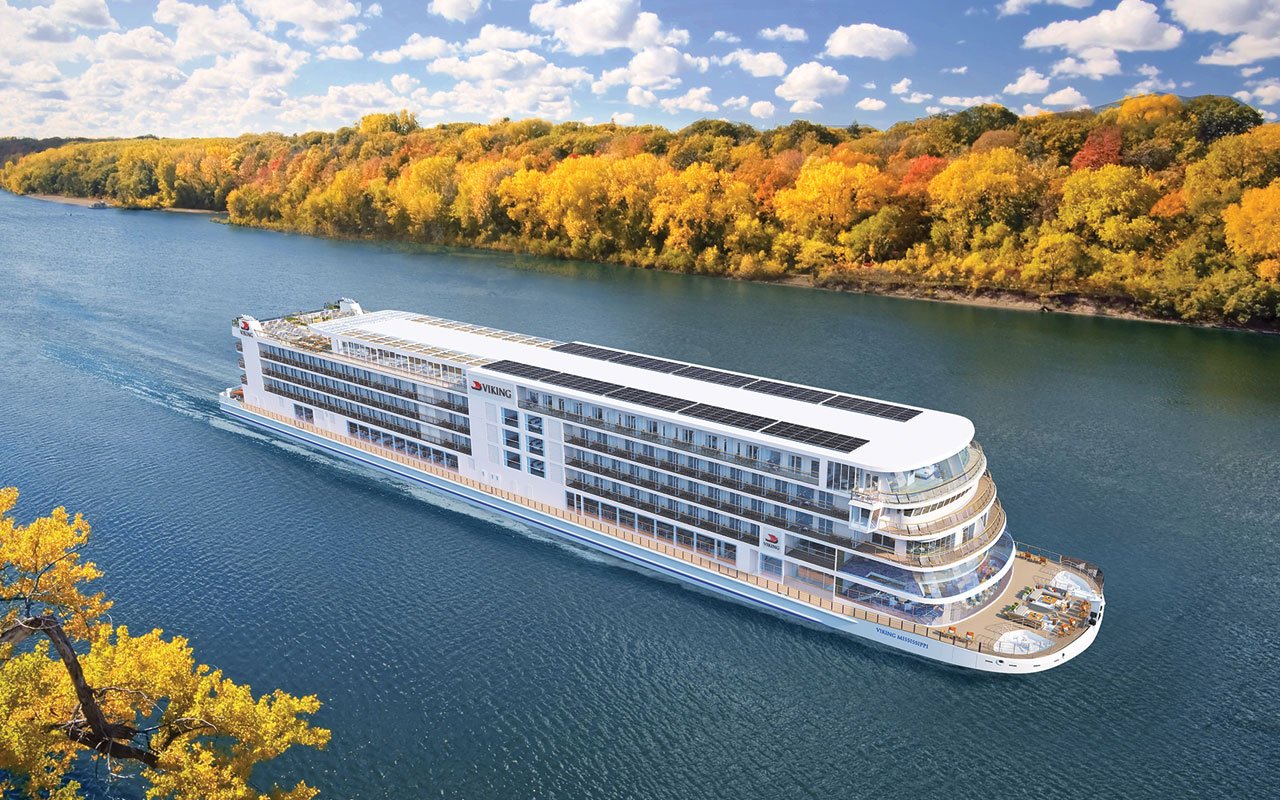 Key Cruise Locations
Europe, Asia, Egypt, Mississippi, The Americas & Caribbean
What Sets It Apart
Viking River Cruises is a premier small-ship cruise line that offers romantic and culturally rewarding experiences. Their fleet, including Viking longships, is home to decadent staterooms and destination-focused dining options. While admiring beautiful riverscapes and cruising along storied waterways, you can indulge in meals that typically showcase regional ingredients.
When it comes to your entertainment options, they have a long list of movies available for your viewing pleasure. Additionally, they offer lectures so you can learn more about your chosen destination. As much as they offer an excellent stay aboard, you can also take a deep dive into exciting cultures on shore. You will have the opportunity to visit landmarks and museums and see hidden yet interesting gems via their optional Privileged Access offering.
Perfect for culture buffs, Viking has teamed up with various partners to bring you and your loved one an experience unlike the usual. Some of their partners are the BBC, the Metropolitan Opera, Classic FM, and the Royal Academy of Arts, among others.
While Viking is known for river ships and itineraries, they also have ocean ships. And they just have the right size that lets you dock in more parts — hence, more choices when it comes to on-land experiences.
---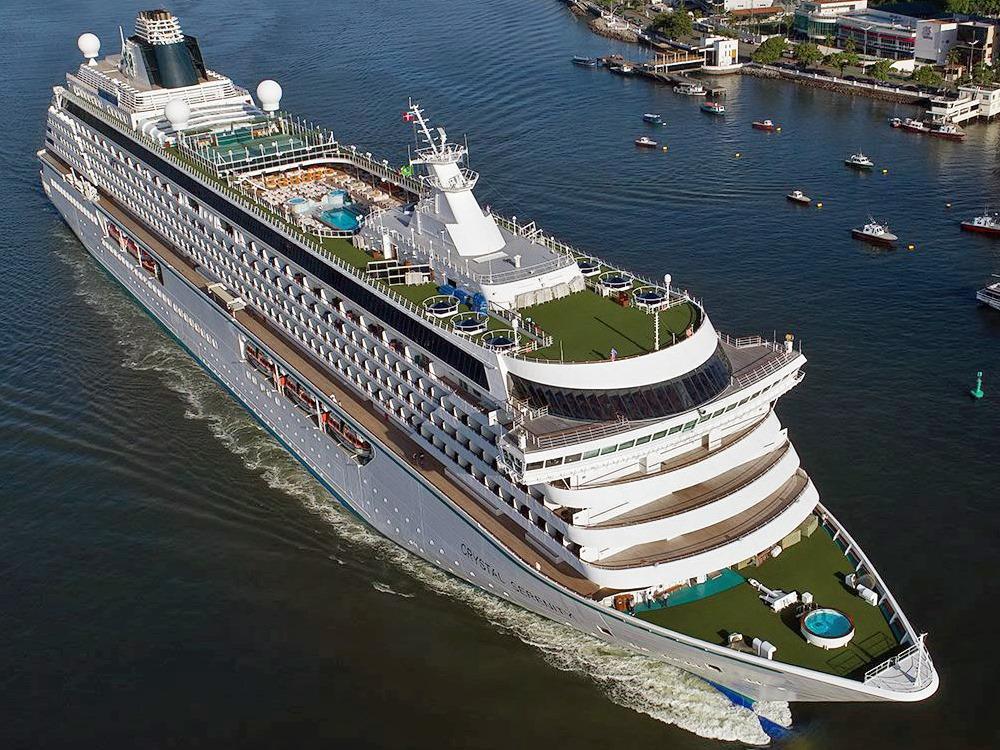 Key Cruise Locations
Europe & The Mediterranean, The Americas & Caribbean, North America & Canada
What Sets It Apart
Modern features meet exceptional comfort. This kind of experience awaits you and your significant other at Crystal Cruises.
You'll have the most relaxing time at their well-curated and designed accommodations and enjoy a unique culinary journey with their dining options (they offer traditional and award-winning fusion cuisines). On top of this, they also have cocktail bars for couples who want to savor exquisite concoctions in a place enveloped with a romantic atmosphere. For your onboard entertainment, they have live music and theater shows that you can catch. For a more educational experience, you can attend their lectures and learning programs.
Meanwhile, you can get the pampering you deserve at Aurora, which has a spa, salon, and fitness center. With this top-rated wellness center, you and your loved one will feel more rejuvenated and ready to go on adventures, especially once the ship docks. On land, they have partners in their key destinations, allowing you to uncover the unseen side of the location you want to explore.
Pro tip: In case you have a verified claim for canceled sailings, you can apply for credits that you can use in future voyages.
---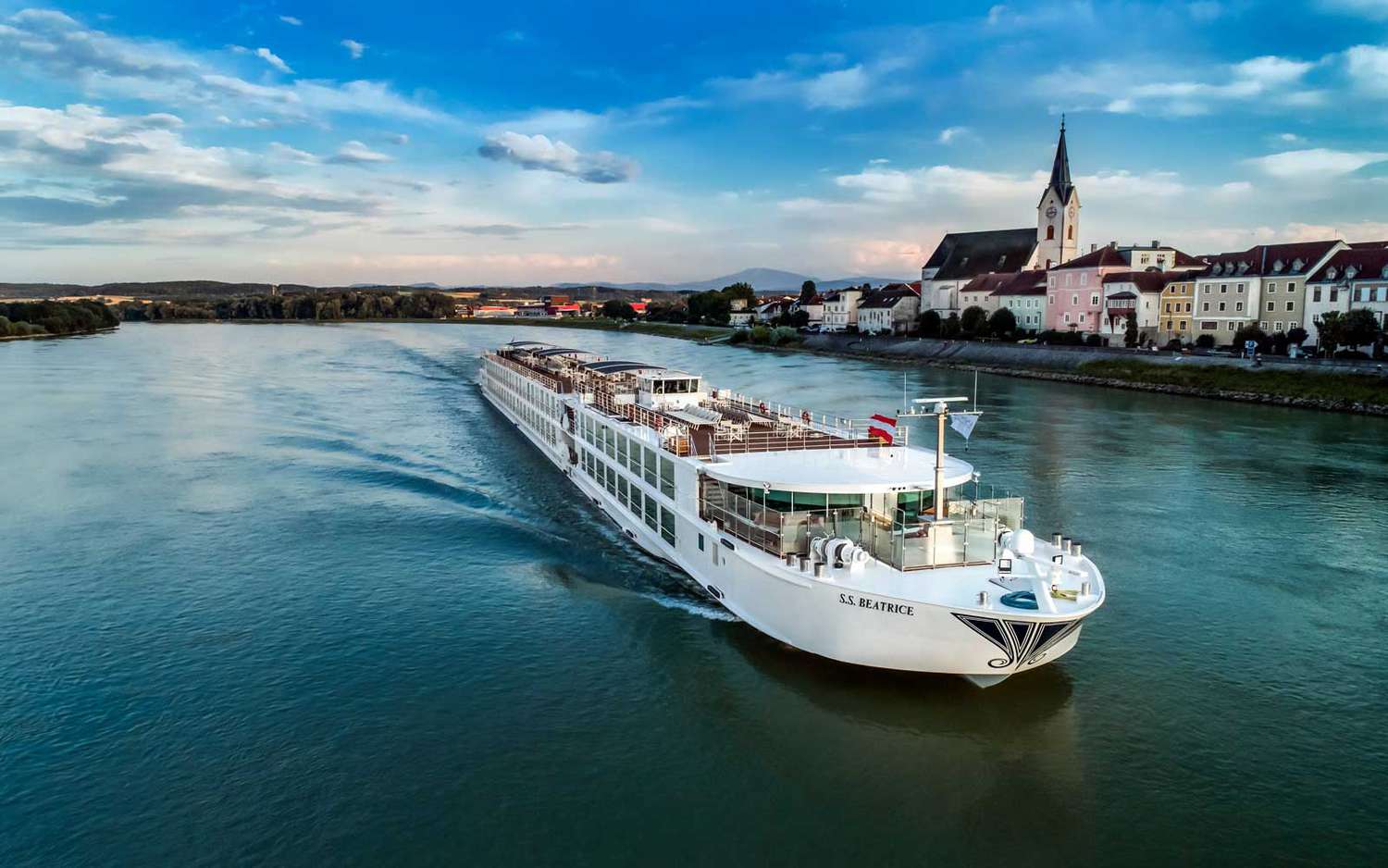 Key Cruise Locations
Egypt, Southeast Asia, India, Portugal, and Spain
What Sets It Apart
Ready to embark on a journey of a lifetime? Uniworld knows you and your honey deserve the best, so they've prepared just that. They boast 17 thoughtfully designed and meticulously engineered ships that feel like boutique hotels that float on the water.
If you want a luxurious river cruising experience, they're one of the best brands to consider. Their all-inclusive package offers unlimited wines and spirits, top-notch farm-to-table dishes, and excellent excursions. They also have a fitness center onboard — plus wellness classes — so you don't have to worry about keeping your body in shape even during your romantic holiday.
They're also keen to keep you entertained and enriched. They offer shows and learning opportunities to help you enhance your experience and cultural understanding. While learning more about the destination you're cruising, you'll acquire more reasons to consider your trip one of your most meaningful.
Convenience also truly matters to them. It's why they have scheduled airport transfers. And if you want to explore the shore and other on-land gems, they offer bikes and Nordic walking sticks to make the journey easier for you and your better half.
---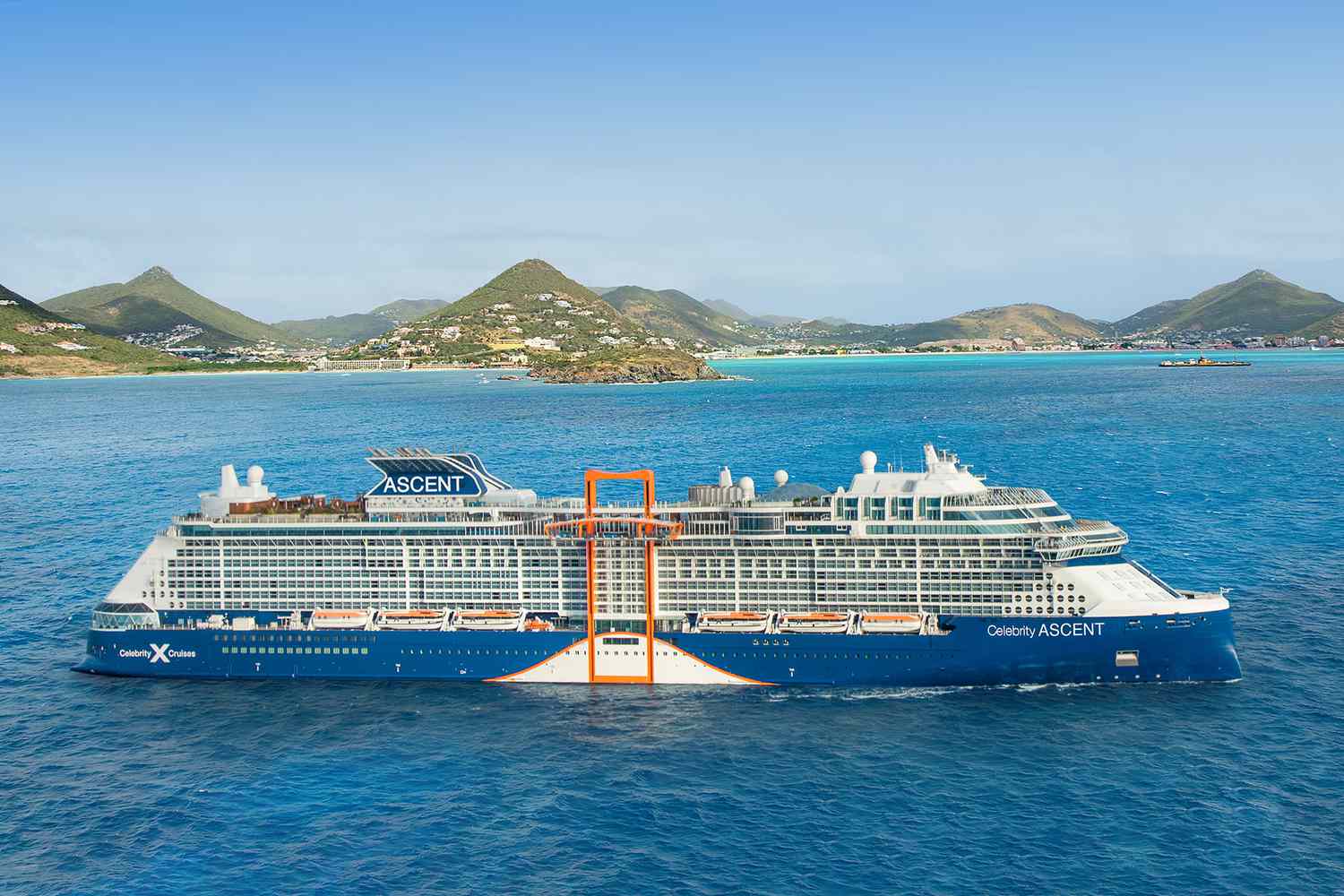 Key Cruise Locations
Alaska, Mexican Riviera, Pacific Coast, Iceland & Greenland
What Sets It Apart
Celebrity Cruises is a sister company of Silversea and Royal Caribbean International. So, what more can you expect than an extraordinary holiday that offers a fusion of luxury and romance? And since they provide an all-inclusive package, you and your loved one will enjoy a more cost-effective honeymoon. Drinks, WiFi, and gratuities are already included in the price.
Consider Celebrity as your ultimate resort at sea. It has amenities and entertainment options to make your stay worthwhile. Their staff's friendly and accommodating nature all the more enhances the experience. When it's time to wind down, they have great little spots to complement your beverage package. Share a good toast as you enjoy the company of each other.
For your honeymoon, you can further check out specially designed packages and extras like flowers, wine, and an in-cabin breakfast complete with mimosas.
---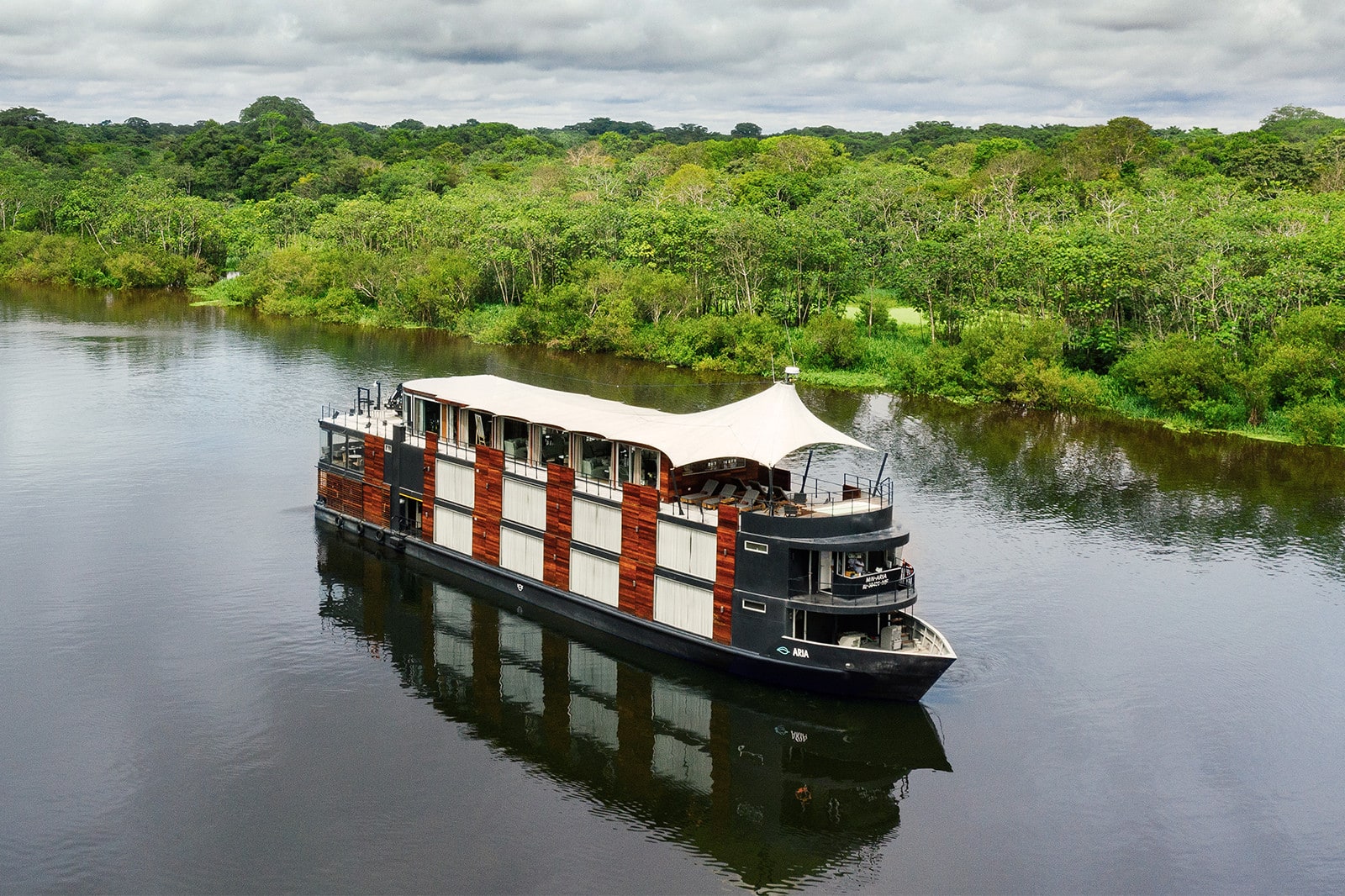 Key Cruise Locations
Mekong River, Amazon River, Indonesia, Galapagos Islands
What Sets It Apart
Up for one of the more exotic honeymoon cruises? Count on Aqua Expeditions to take you through iconic destinations that any true-blue wanderlust would surely want to visit. Their river and ocean cruises let you board a sophisticated water vessel, one of the finest you'll find in the destination of your choice. Their selection of elegant furniture and fixture reflect their commitment to prioritizing your comfort, convenience, and pleasure.
Culturally immersive, they also have an array of land excursions you and your loved one can add to your itinerary. Whether visiting Cambodia, Vietnam, or Peru, you'll share many great moments as you meet locals and learn more about their traditions.
They aim to satisfy your travel cravings while supporting local communities by introducing their heritage to wonderful people like you. They take pride in having knowledgeable and dedicated staff and partnering guides who will help you create lasting memories with the love of your life.
And if one cruise experience isn't enough, here's good news: They have a loyalty membership program. And with it, you can enjoy significant deals and discounts on your next trip — or honeymoon getaway.
---
Tips for Planning and Booking a Cruise
Choose the Right Cruise
Research various cruise lines, itineraries, and ships to find one that matches your interests, preferences, and budget. Consider factors like the destination, cruise duration, onboard amenities, cabin types, and activities offered.
Book Early
Cruises can fill up quickly, especially during peak seasons. Booking early ensures you have a better chance of securing your preferred cabin type and location at a potentially lower price.
Check Visa and Passport Requirements
If your cruise involves international ports of call, ensure that you have the necessary visas and valid passports for all destinations. Keep in mind that some countries require a visa even for a short stopover.
Research the Ports of Call
Familiarize yourself with the ports of call on your itinerary. Look into the attractions, excursions, and local customs of each destination to make the most of your time ashore.
Pack Smartly
Pack appropriate clothing for both onboard and onshore activities. Don't forget essential items like sunscreen, medication, travel documents, and any necessary adapters for electrical outlets.
Purchase Travel Insurance
Cruise trips involve substantial investments, so it's wise to purchase comprehensive travel insurance to protect yourself from unforeseen events, including trip cancellations, medical emergencies, and lost luggage.
Plan Excursions in Advance
Research and book shore excursions ahead of time to avoid missing out on popular activities. Booking through the cruise line is convenient, but you can also find independent operators offering similar experiences at times.
Budget for Extra Expenses
While many amenities are included in the cruise fare, be prepared for additional costs like gratuities, specialty dining, spa treatments, and alcoholic beverages.
Check Health Requirements
Verify if the cruise line has any vaccination or health requirements, especially during the current global health situation.
Arrive at the Departure Port Early
To avoid unnecessary stress, plan to arrive at the departure port a day before the cruise begins, especially if you're traveling from a distant location. This ensures you won't miss the ship due to travel delays.
Stay Informed
Stay informed about any updates or changes related to your cruise. Check the cruise line's website or sign up for alerts to receive relevant information.
Honeymoon Cruises FAQs
Why go on a cruise for your honeymoon?
Ideal for couples seeking a stress-free escape, cruises offer a beautiful blend of fun, play, relaxation, and romance. Especially with honeymoon cruise packages all-inclusive, you can access different activities and facilities all bundled into one price. It allows you to focus on making the most of your vacation.
When's the cheapest month to go on a honeymoon cruise?
While it varies from one destination to another, the general off-peak season in the cruising world is when there are no holidays, and it's school season. For example, a week after New Year's, you'll be able to score lower rates and enjoy more cabin options.
The industry also has so-called "repositioning cruises," where ships move from one location to another between seasons. During this time (usually during spring and fall), you might be able to snatch honeymoon cruises at more affordable prices.
What should I consider when choosing a cruise?
When looking for the best cruising experience for your honeymoon, you must factor in various things, including budget, destination, onboard amenities, dining options, and available shore activities. You must search for honeymoon cruise packages that suit your preferences and compare which one will be most worth it.