Whether you're on your honeymoon or on an intimate getaway, Costa Rica is the perfect destination for couples looking to spark some romance on vacation. Easily accessible by air through major and budget airlines, this popular tourist spot is home to natural wonders like volcanoes, hot springs, wildlife, and among the friendliest people on the planet. The best part? All inclusive resorts in Costa Rica are becoming more popular, making it convenient for couples to indulge in a bit of fun and luxury as they escape their daily routine.
We're sharing 15 of the best all inclusive resorts Costa Rica for couples today.
Perfect for amateur and professional surfers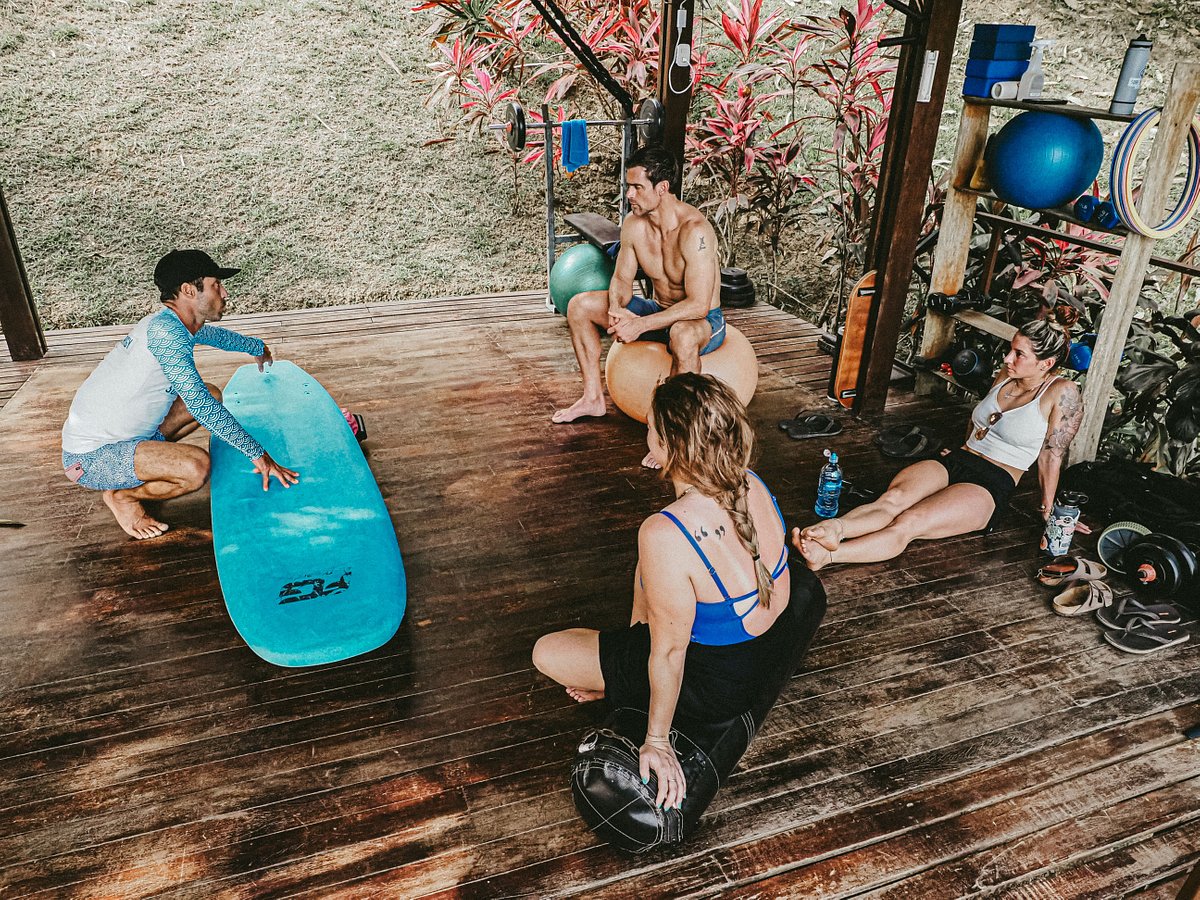 Trip Advisor Rating: 5/5
Price Range: $638 – $898
This all inclusive resorts Costa Rica may sound like an intense place for pro surfers, but don't be intimidated. Surf Synergy is actually a wellness retreat tucked among the hills a little over a mile from the beach and city center. If you cannot ride the waves, you can get a one-on-one surf coaching session here. That will be a memorable surfing honeymoon!
Surf Synergy is a gorgeous compound with bungalows (complete with decks), a main house, and a swimming pool. Service here is excellent. Ice-cold coconuts are available everyday, and their food is fresh and delicious. Whatever age and skill level you are, their friendly coaches can help you find your way in the water so you can enjoy the waves or simply paddle board if surfing isn't your thing. There's nothing like doing a shared activity with your partner to reconnect and stoke up some romance.
---
World-class pampering while in one with nature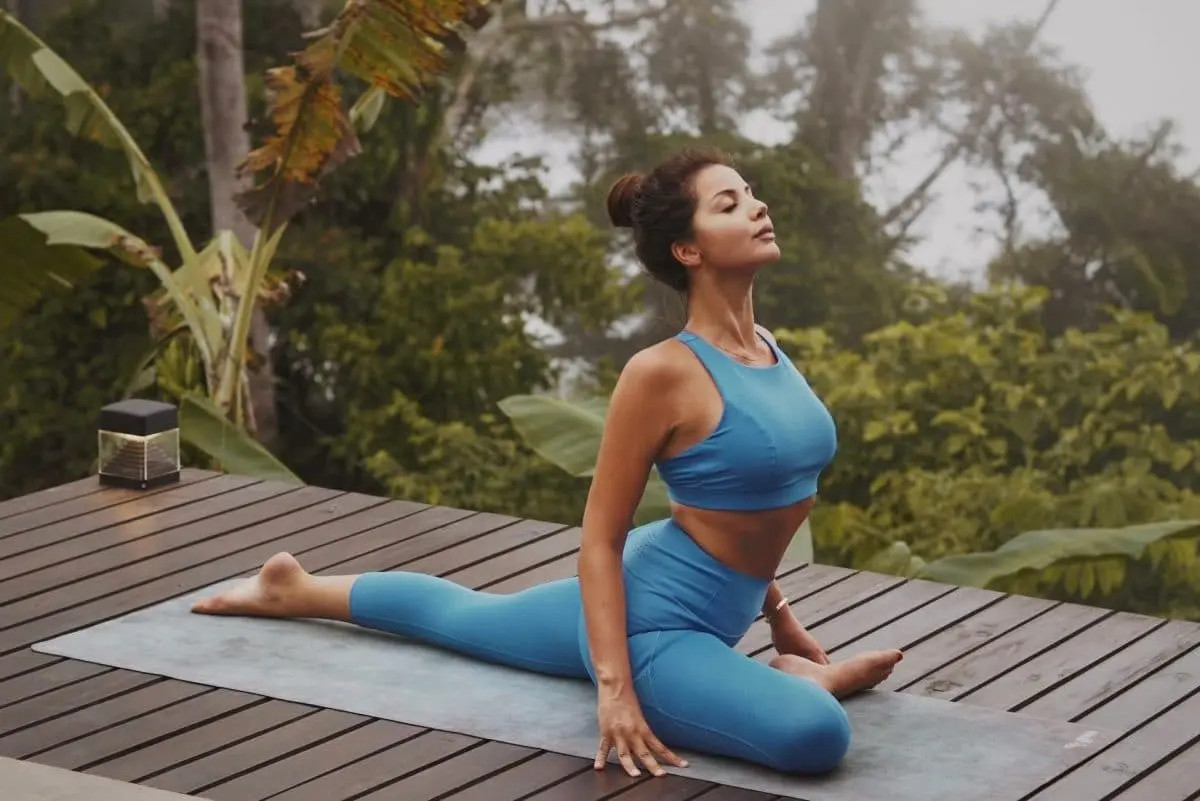 Trip Advisor Rating: 5/5
Price Range: $492 – $947
Rancho Pacifico is a hidden wellness retreat offering all inclusive Costa Rica resort packages. If you opt for this instead of a regular booking, you can choose anything you want from the full menu and not have to worry about meals during your stay.
Alcoholic beverages and spa access still come with an extra fee, but we'll let that pass because the comfort and tranquility that Rancho Pacifico offers are just amazing. Think champagne by the outdoor whirlpool with your partner, all alone. If that's not romantic, we don't know what is.
---
A paradise that will awaken your sense of adventure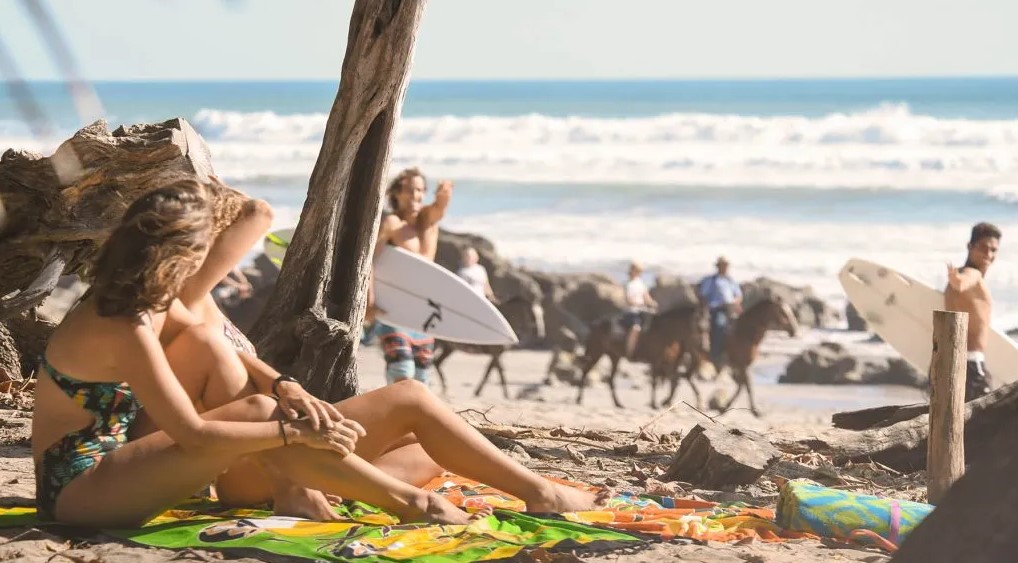 Trip Advisor Rating: 5/5
Price Range: $278 – $509
Casa Chameleon has taken it upon themselves to offer a wide range of packages for their visitors. One of their Costa Rica all inclusive resorts packages is the Sabbatical Buyout–which grants you 30 blissful days at the resort, with all meals covered by a private chef. Every week, you and your partner can try your hand at a new activity.
Surfing? Sure. Maybe fishing? Why not? All the while, you'll be surrounded by blue skies, lush trees, beautiful flowers, and friendly faces. This is for couples with no budget limits and are looking for the ultimate month-long romantic vacation.
---
Striking views of unspoiled nature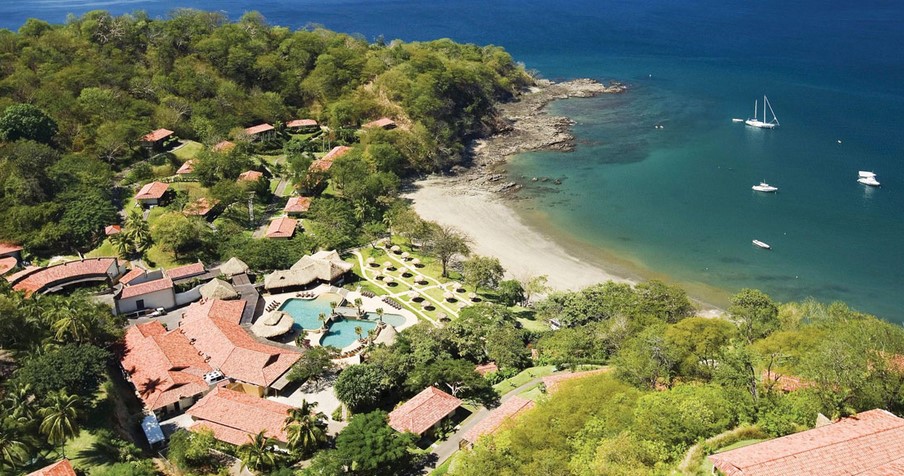 Trip Advisor Rating: 4.5/5
Price Range: $375 – $981
Located just by Arenilla beach, Secrets Papagayo has buildings strategically placed among the hills, being careful not to destroy the area's natural beauty. The result is lush vegetation all around, but well-maintained as expected of all inclusive resorts Costa Rica.
Walks along the black volcanic sand beach are lovely, and if you follow the trail up the hill, you'll get an unobstructed, exclusive view of the ocean, mountains, and surrounding sea.
---
High-end resort perfect for quiet couples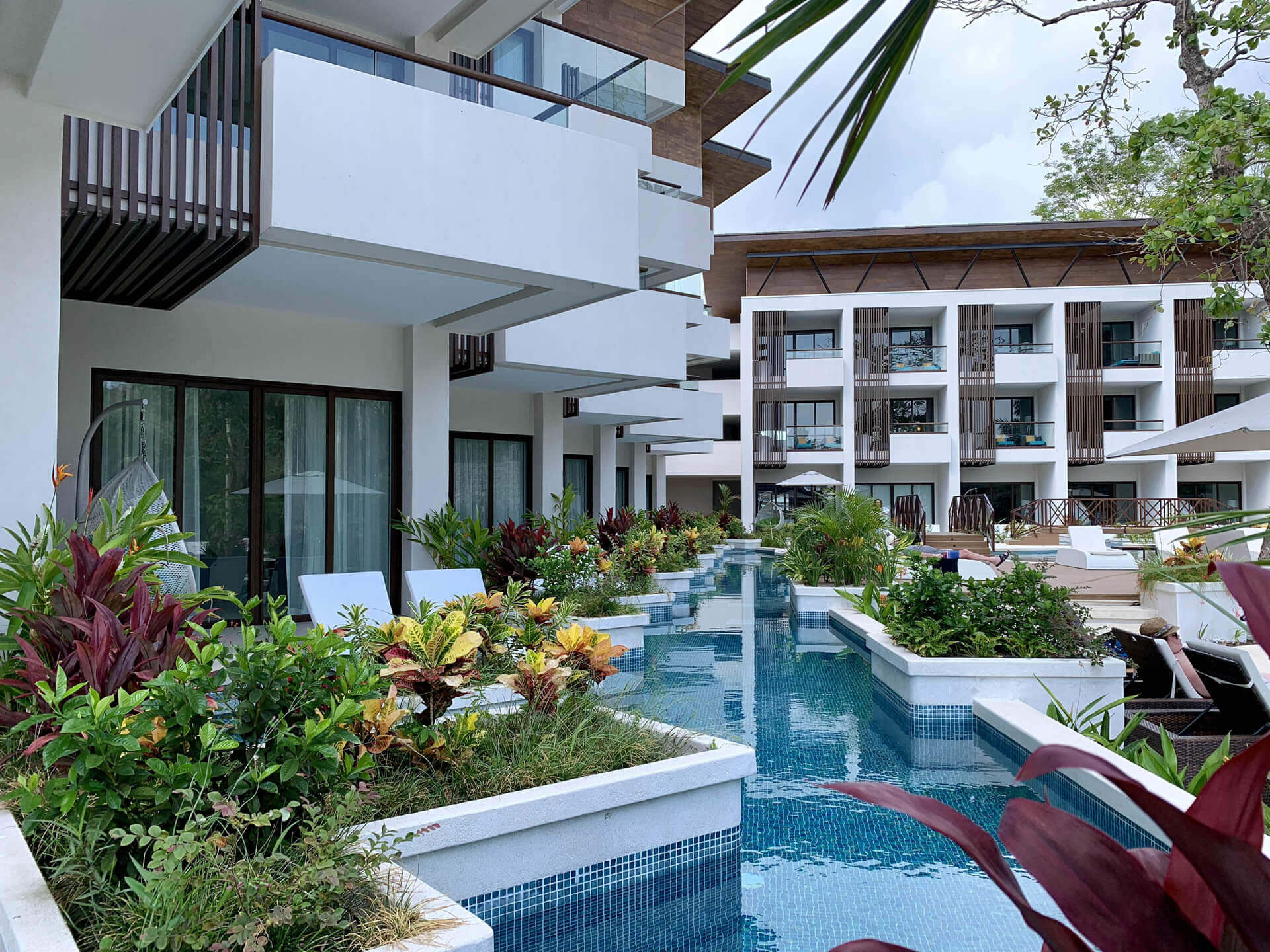 Trip Advisor Rating: 4.5/5
Price Range: $318 – $618
It's easy to forget about work and the outside world the minute you enter Azura Beach Resort all inclusive resorts Costa Rica. Done in a minimalistic style, the hotel is all about clean lines with a touch of rustic luxury. Leafy trees dot the pool and you and your partner can relax in lounge chairs both in and outside the water.
For sure, you'll be tempted to try the drinks at their swim-up bar, and we highly recommend that you do. It's only a short walk to the beach where you can nap or just be alone with your partner. In the evening, head over to the restaurant for a romantic dinner next to the gentle sounds of ripples in the water.
---
Great place to get cosy with your partner. Top-notch golf course.
Trip Advisor Rating: 4.5/5
Price Range: $554 – $691 (Based on standard room rates)
The exclusive, high end ambiance and serene atmosphere makes the Westin Reserva one of the best all inclusive resorts Costa Rica for couples. There's an adults only pool as well as a public pool. But either one you choose, you won't have to worry about loud crowds. The pool is always pristine and perfect, but if you prefer open water, you can just walk a few steps and head out to the beach.
Meals and drinks are covered, and rooms are super comfy as well. Want to splurge? Try and get the room with a tub right on the balcony. If you love to practice your golf swing, they have a world-class 18-hole course with the beautiful Costa Rican landscape as the backdrop.
---
Lives up to the name. Great for couples who love a tipple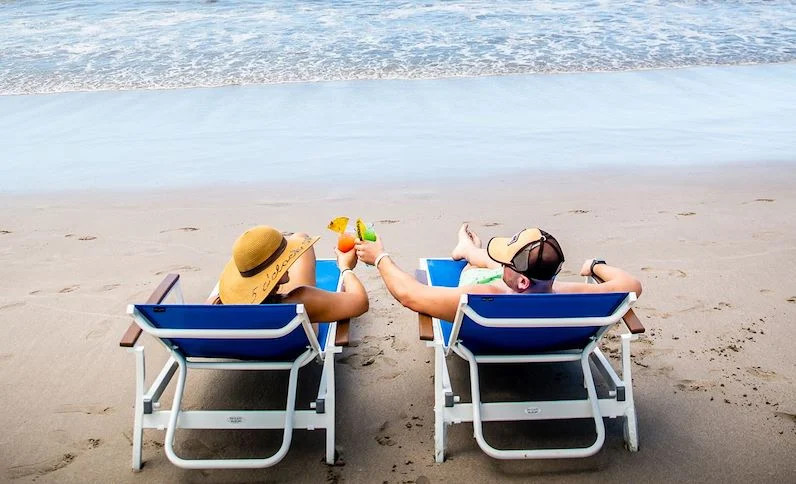 Trip Advisor Rating: 4.5/5
Price Range: $203 – $301
Margaritaville Beach Resort is close enough to the beach that you'll be able to hear the waves in select parts of the building. They offer Costa Rica all inclusive resorts packages and we recommend that you get this instead of a regular booking, so your meals and drinks are included in your stay.
Three meals are offered daily, but house beverages are unlimited, including cocktails. And there's no reason not to sign us up for unlimited margaritas in Margaritaville!
---
Fulfill your dreams of living like the rich and famous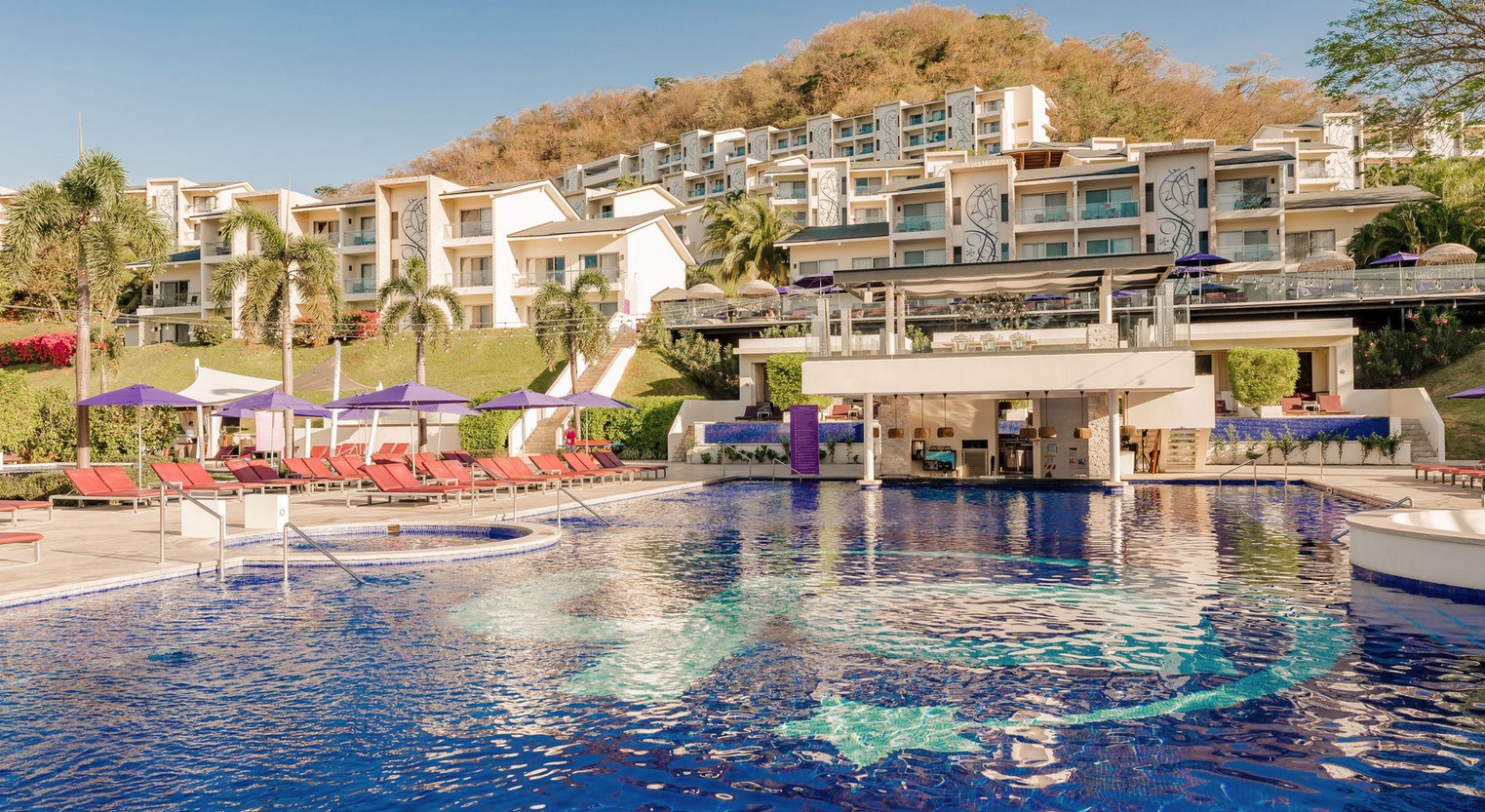 Trip Advisor Rating: 4.5/5
Price Range: $291 – $592
Yes, we all want to experience how the other half lives, and thanks to Planet Hollywood, you can have that experience. It's a top choice for all inclusive resorts in Costa Rica for honeymooners. Suites have plush beds and pillows. Give this Costa Rica all-inclusive resort because you can get your choice of pillow. The buildings are well-spaced from each other, ensuring privacy for you and your partner.
The hotel has pools, seven restaurants, and bars. Don't forget to walk the red carpet in the lobby–you'll truly feel like a star.
---
You'll dream about this romantic holiday for years to come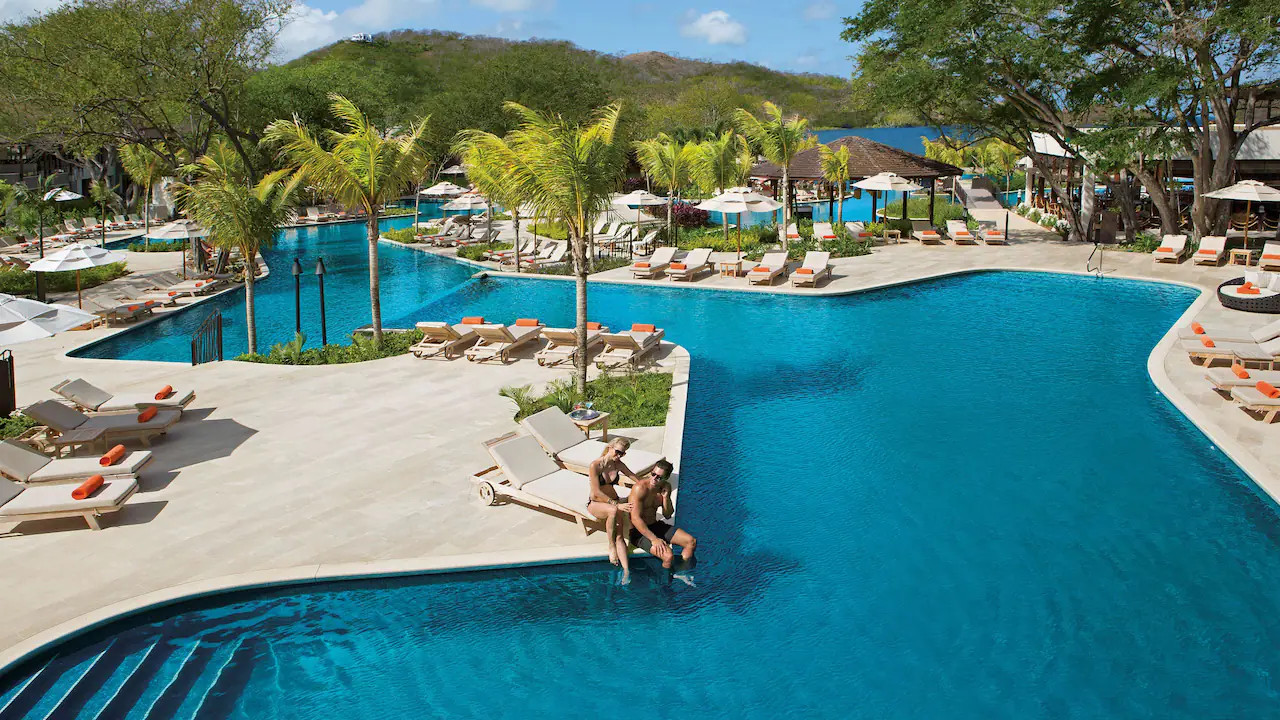 Trip Advisor Rating: 4/5
Price Range: $291 – $764
Dreaming of hopping on a kayak and paddling away without a care in the world? Well then, you can do it at one of the best all inclusive resorts in Costa Rica. At Dreams Las Mareas, all you need to think about is how you and your partner can relax and have a good time.
Wake up refreshed in your comfy room, have delicious meals at gourmet restaurants, and enjoy water sports to your heart's content. Try the nature walk to see some local wildlife up close.
---
A nice escape from the city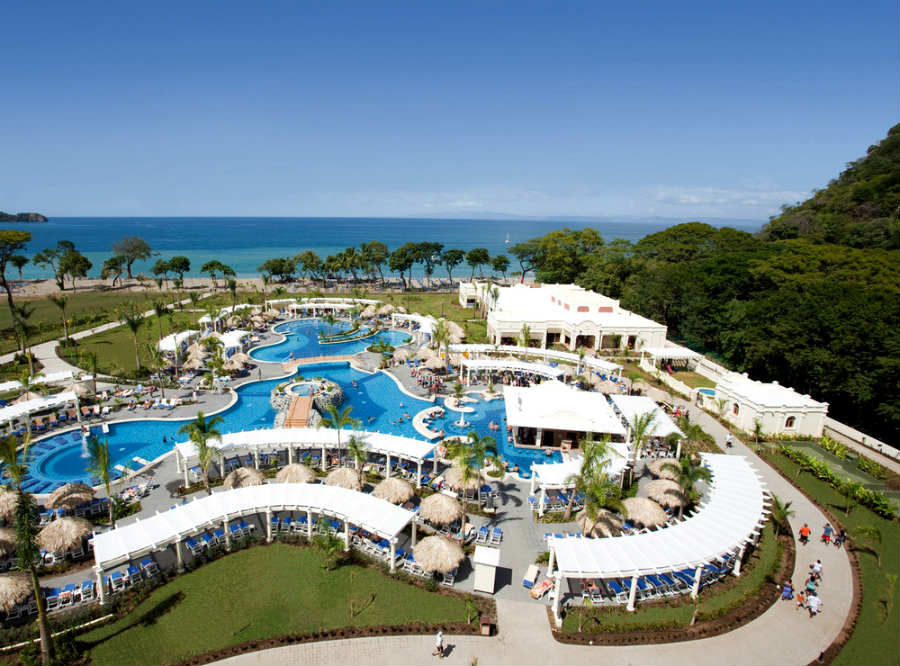 Trip Advisor Rating: 4/5
Price Range: $218 – $414
Settled on a premium spot right at Mata Palo Beach, Riu Guanacaste is an all inclusive resort Costa Rica that has everything you would need to feel pampered and romantic during your stay. The moment you arrive, you'll immediately feel how peaceful and friendly the vibe is. Spring breakers aren't allowed at the Riu Guanacaste, giving you the luxury of enjoying the country's natural wonders minus the crowds and loud music.
Buffet choices are plentiful and delicious, and while it is a family-friendly place, there's plenty of room for everyone. Definitely try the outdoor whirlpool or order cocktails at the swim-up bar. They also have an adults-only pool for couples who prefer a quieter setting. Hang out at the beach and enjoy a view of the lush mountains while you're at it.
---
Nice choice if you want a chill, budget-friendly holiday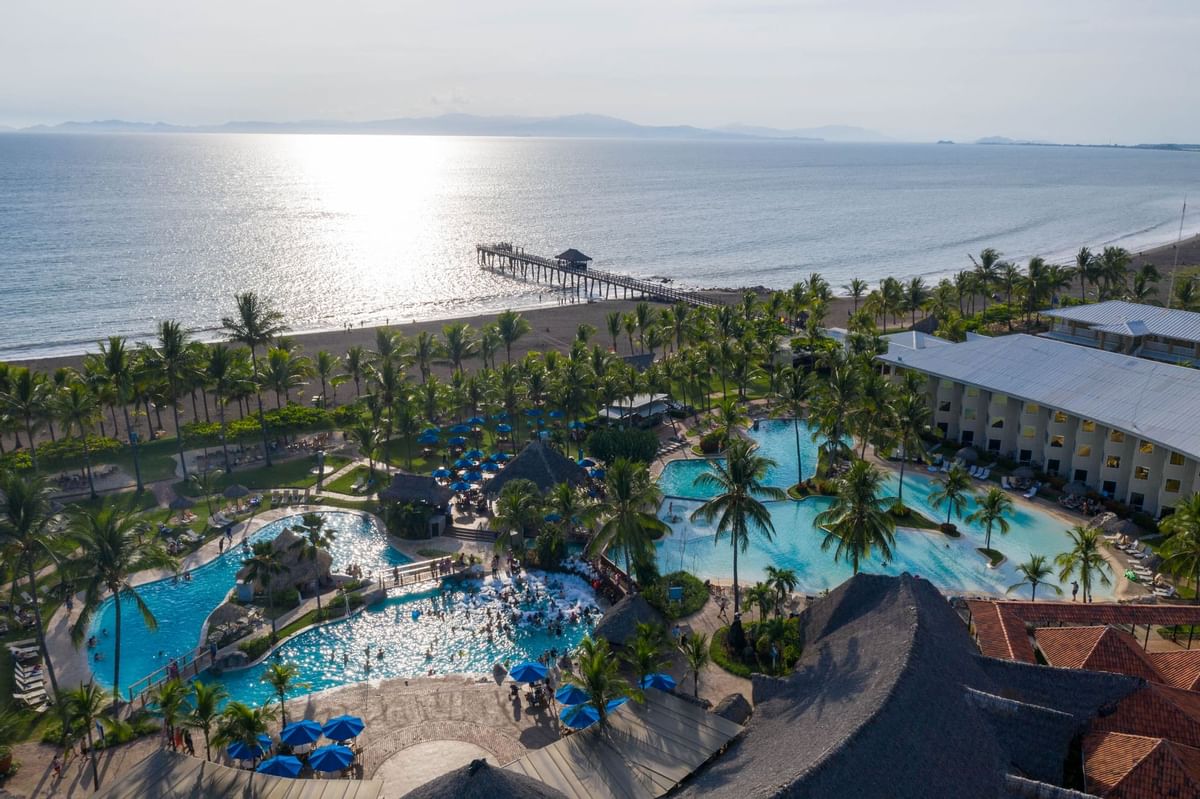 Trip Advisor Rating: 4/5
Price Range: $185 – $248
Thanks to its beachfront location, this all inclusive resorts Costa Rica feels very open and fresh, a drastic change especially to couples who are used to a busy city. As you walk around, you'll notice hammocks hung in between trees and the sound of birds everywhere.
It's a nice place if you're looking for a basic all-inclusive hotel where you can get romantic with your partner. Just a few steps away from the volcanic sand beach is the swimming pool among coconut trees, and a few plunge pools.
---
Affordable holiday without skimping on quality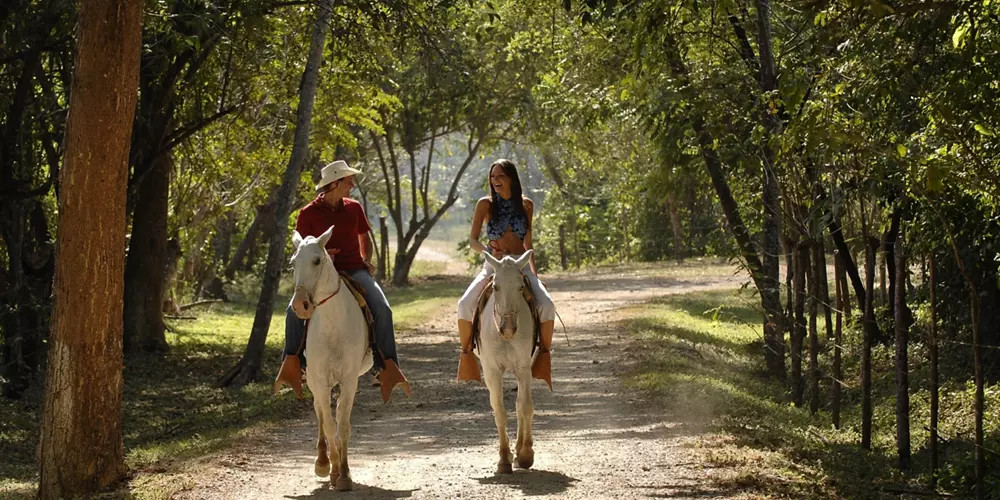 Trip Advisor Rating: 4/5
Price Range: $158 – $272
Couples in search of Costa Rica all-inclusive resorts packages won't be disappointed in Barcelo Tambor. It's a great option for those who are on a budget but still want the perks of a vacation that includes meals, activities, and accommodation.
The hotel is located in Tambor Beach, surrounded by mountains and miles of trees and vegetation. There's easy access to the beach, and the pools are well-maintained and waiting for you.
---
Ideally located to experience local food and culture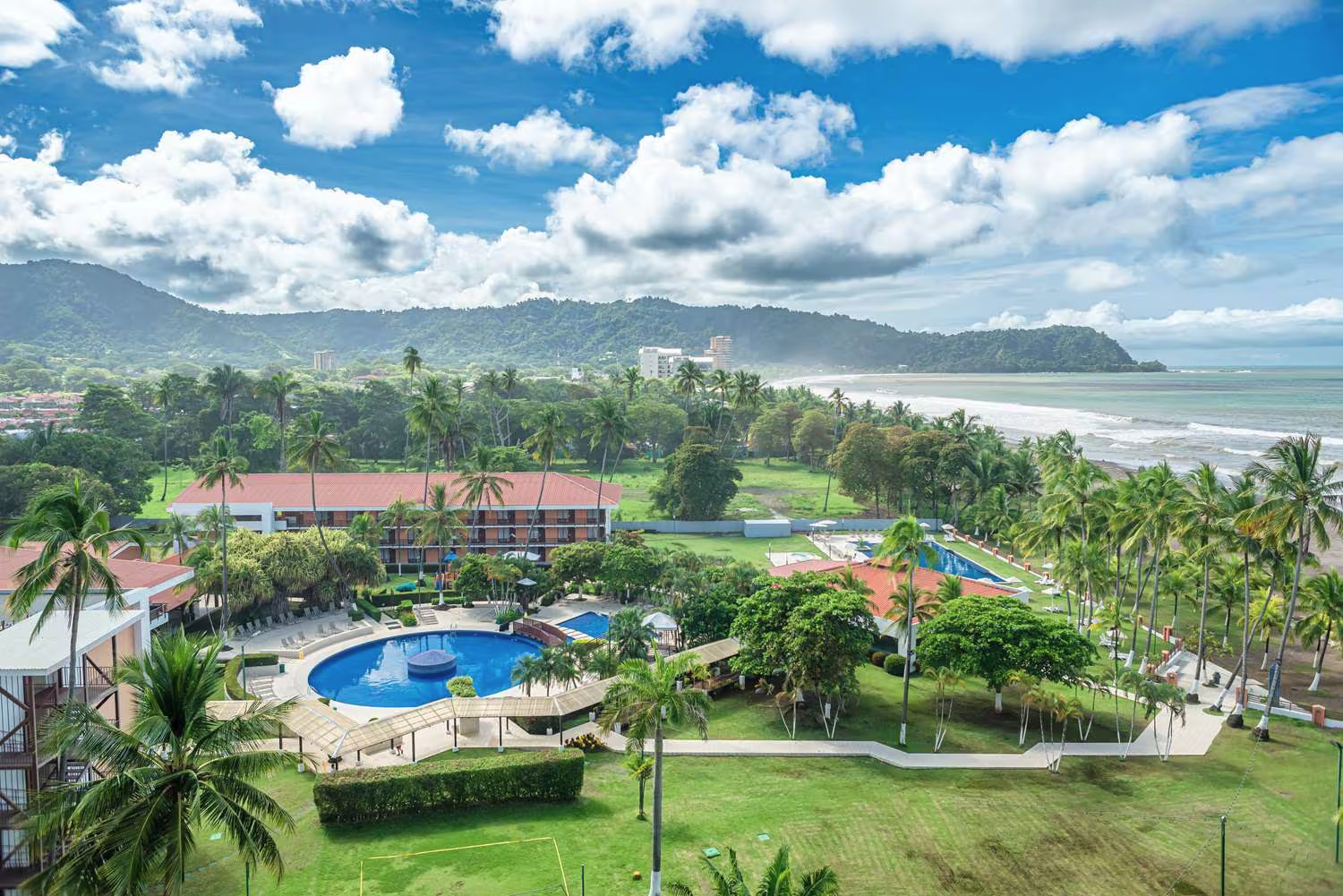 Trip Advisor Rating: 4/5
Price Range: $185 – $225
Don't be surprised that Best Western is among the best all inclusive resorts in Costa Rica. For a basic romantic getaway, it does a good job of providing clean, comfortable rooms, unlimited food and drinks, and activities. The beach is nearby, but really the best spot is by the pool, sipping a nice, cool drink.
If you want a dose of adventure, you can choose from hiking, bird watching, fishing, crocodile safaris, and more. Ah, yes they also do shopping excursions.
---
Simple but lovely destination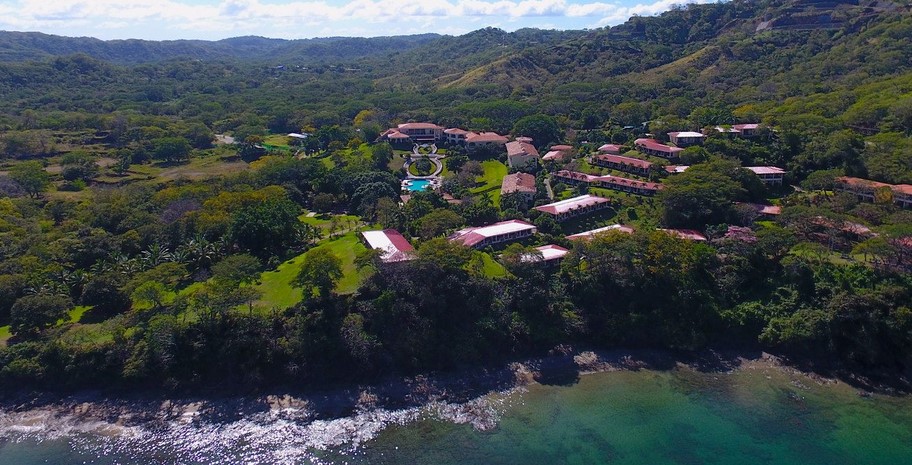 Trip Advisor Rating: 4/5
Price Range: $176 – $319
The air is crisp and the mood is always refreshing at the Occidental Grand Papagayo all inclusive resorts Costa Rica. The mountains bordering the waters are a sight to behold from your room's balcony. Occidental Grand is adults only, so you can look forward to leisurely dips in the pool or cocktails at the bar.
For an additional fee, try the nature tour or get a massage at the spa. The resort offers all-inclusive meal plans with complimentary adventures and spa treatments.
---
From yoga to kayaking, choose your kind of fun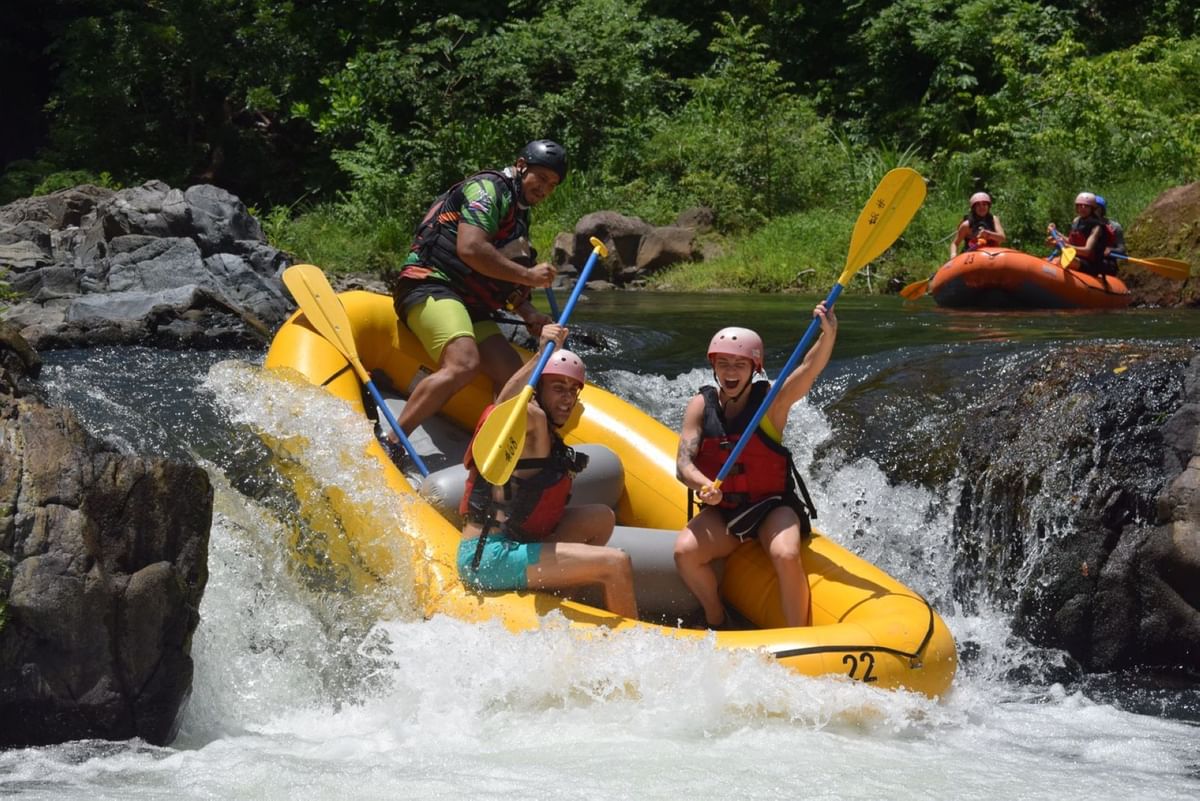 Trip Advisor Rating: 3.5/5
Price Range: $173 – $321
The pool area at Villas Sol all inclusive resorts Costa Rica is adjacent to a wide balcony with views of the blue waters and open sky as far as the eye can see. Here, it almost feels sacrilegious to interrupt the sounds of nature with your ringtone. Feel free to walk around and explore the different pools in the area to see which one might be the best to take a dip in with your partner.
Meals are included, as well as cocktails, and you can also go kayaking or paddle boarding.