Every once in a while, a wedding photo hits the Internet that's so fun, funky, or inspirational that it ends up being viewed and shared by thousands. Whether it's a quirky Photoshop job or a one-in-a-million moment that the photographer just happened to capture, each of these wedding shots went viral online to become legendary. Below are our picks for the most shared, the most viewed, and the most beloved viral wedding moments of all time.
5. The Praying Marine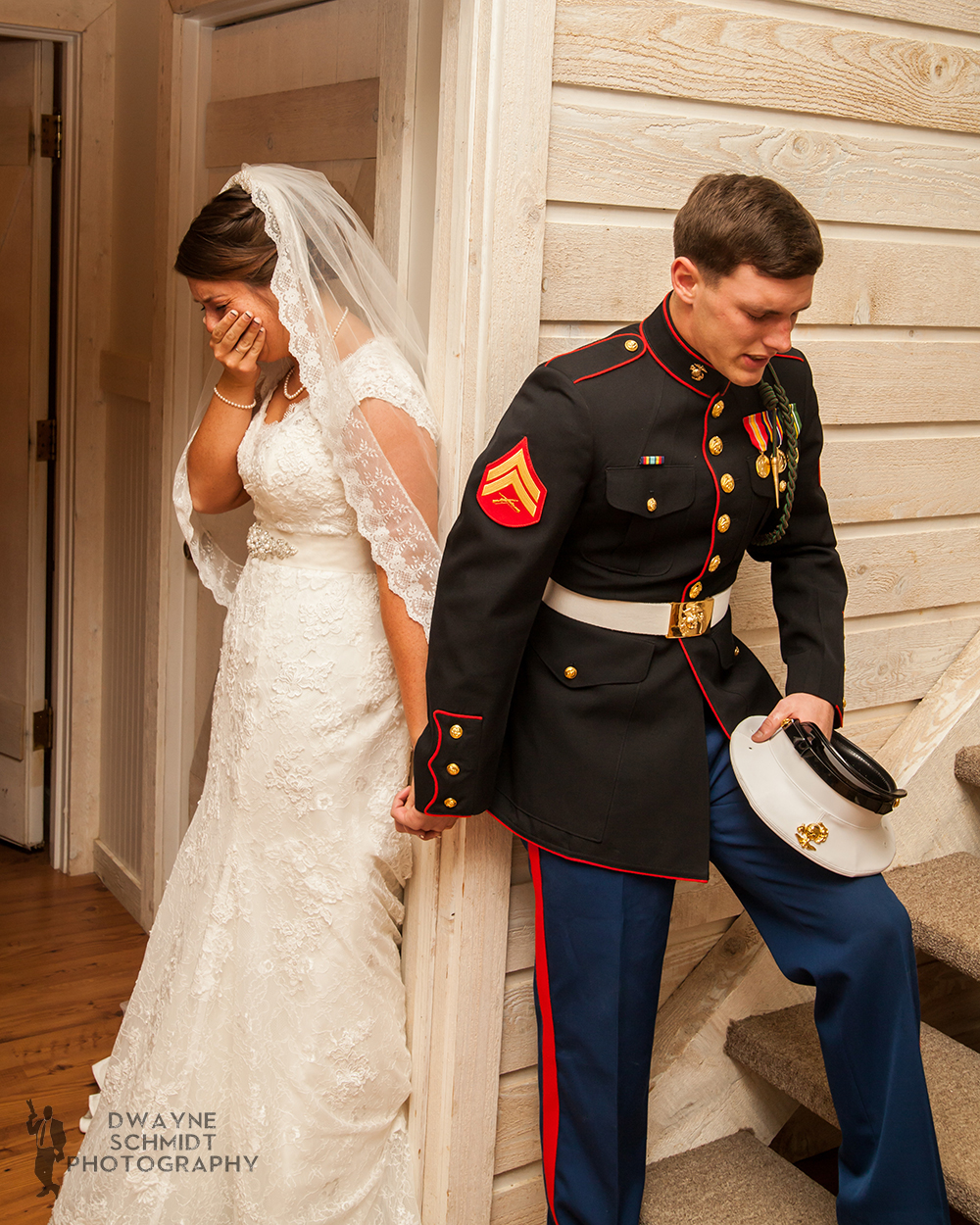 With so much wedding photography being focused on pre-planned moments and forced poses, this image became a hit for the utterly genuine, unrehearsed moment that it captured. Careful not to catch a glimpse of one another before the wedding, this uniformed marine is deep in prayer as he holds is bride-to-be's hand and the emotional intensit proves too much to bear. One glance at the heartwarming moment, and you can see why.
4. The Tornado Kiss
A horrifying act of nature apparently makes for a stunning wedding photo. When a tornado broke out behind this couple, one might think they'd try to get as far away as possible. Instead, knowing they'd have time to escape if need be (and had a wedding album to fill), the easygoing duo decided to keep shooting. The result was a series of stunners that would garner more than 12,000 shares and 17,000 likes across the web.
3. The Forest Fire Wedding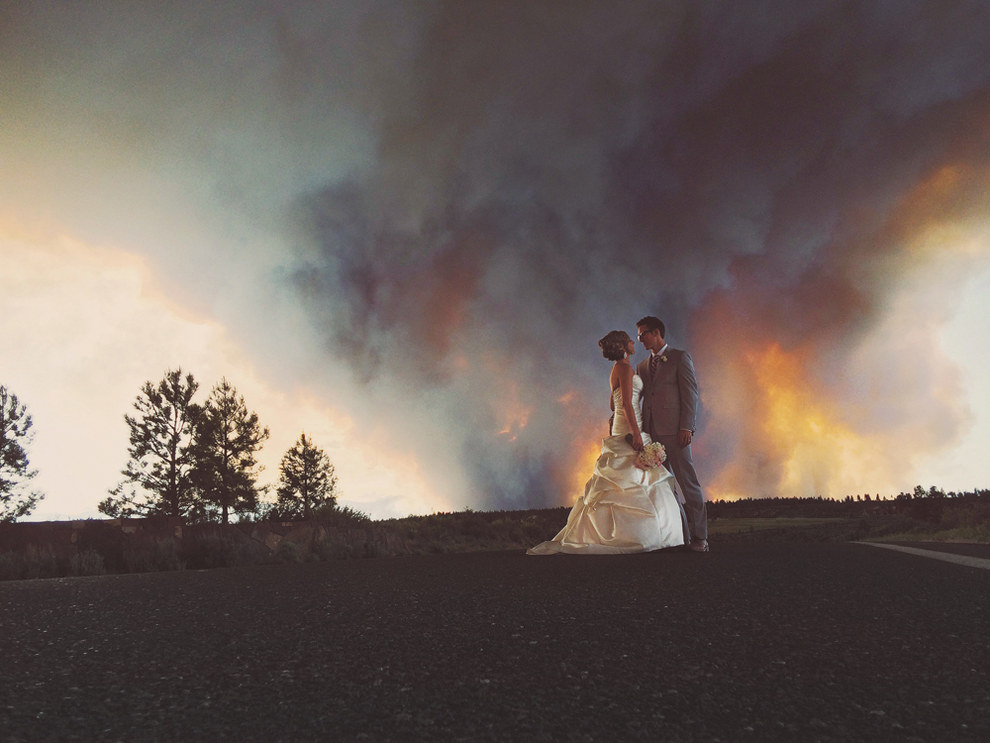 This bride and groom's wedding was cut short due to a forest fire, and where others may have seen danger, their photographer saw opportunity. Sure, they had to rush through the ceremony to give themselves time to evacuate to safety, but in the end they captured one of the most stunning wedding shots we've ever seen. And with thousands of Facebook shares and coverage on TV shows like Good Morning America, the photo seemed to cause the Internet to catch on fire as well!
2. The Paramedic Bride
When this bride's grandmother got into a car wreck on the way to the reception, the newlywed paramedic wasn't afraid to get her hands dirty to help. Photographed hiking up her wedding dress to launch into action along with other first responders, the moment resonated with social media users so much that this once-unknown bride became something of a national hero. The best part? Aside from some bumps and bruises and a wrecked car, grandma was not seriously injured.
1. The Jurassic Wedding
Weddings can be ruined by rain, snow, and even that socially inept cousin who insists on drinking too much and saying all the wrong things.  But what about the wedding that was crashed by a 200-foot prehistoric lizard?
Sure, it may be Photoshopped, but this hilarious wedding photo of a T-Rex chasing the bridal party would become one of the most socially shared wedding photos ever. It was a spur-of-the-moment idea by the wedding photographer and, as dino enthusiasts, the bride and groom loved it. Once it was posted to Reddit by one of the wedding guests, the rest was history.
Can you think of a viral wedding photo from your own social media feeds that we missed? Share it in the comments!