The eastern coast of the Dominican Republic is home to Punta Cana. It's a slice of paradise beautifully located between two mesmerizing bodies of water: the Atlantic and Pacific Oceans. Beyond its pristine beaches and lush tropical landscapes, it boasts a vibrant culture — plus a wide array of Punta Cana all inclusive adults only resorts.
If you want to spend your honeymoon in Punta Cana, you can access all these gems without necessarily breaking the bank. Need proof? We've compiled the best all-inclusive havens that cater to every budget.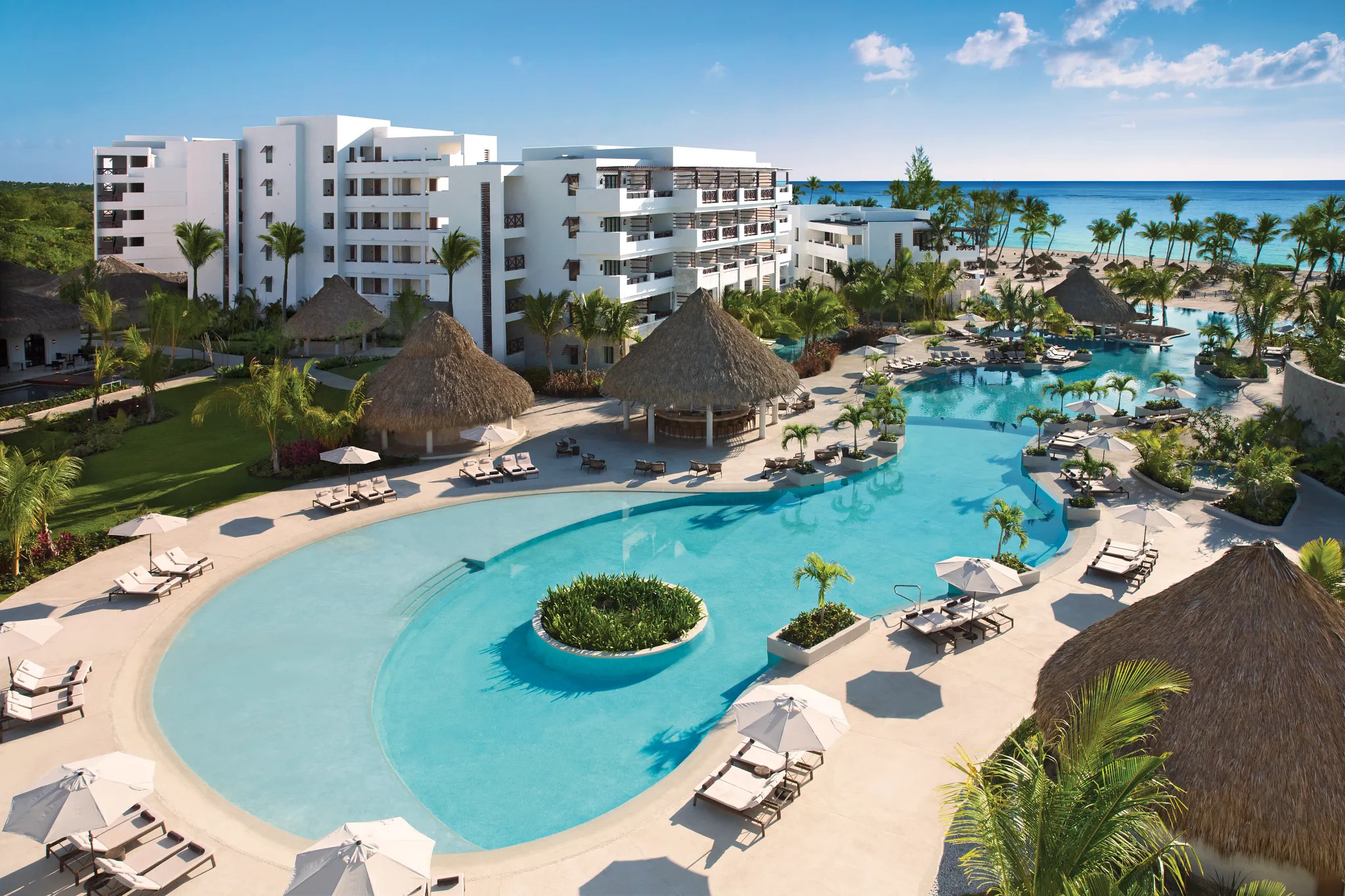 Room Rate
Starting from $280 per person per night
Why It's Worth It
Ask couples who've been to this side of the world, and you'll most probably hear them name this as one of the best Punta Cana all inclusive adults only resorts. It's an opulent retreat you can find in the exclusive community of Punta Cana. You'll be greeted by the shores of the Caribbean Sea, specifically of the immaculate Juanillo Beach.
Their suites are meticulously designed and offer views you can enjoy either from a balcony or a terrace. If you're both thrill-seekers, enjoy exhilarating activities like snorkeling and scuba lessons. A Jack Nicklaus Signature Design Golf Course is nearby for golf enthusiasts to check out. Afterward, bask in tranquility at their infinity pool or open-air whirlpool.
To complete your experience, enjoy sumptuous Caribbean dishes (and more cuisine) at their à la carte and buffet restaurants that provide the choice of al fresco dining.
---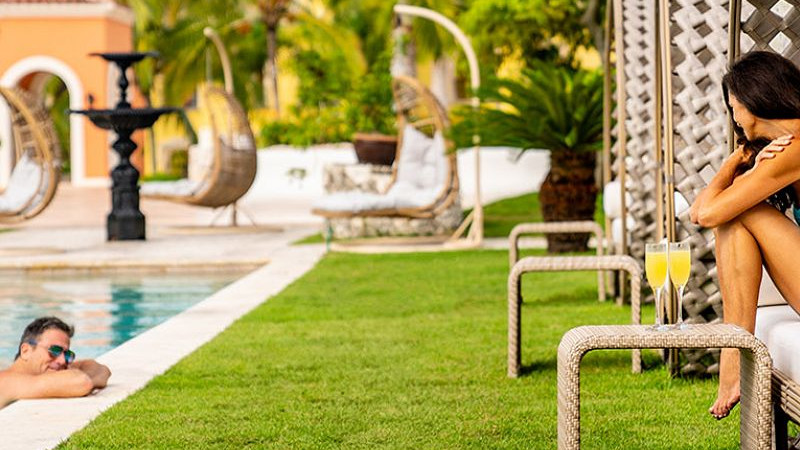 Room Rate
Starting from $275 per person per night
Why It's Worth It
This is another oasis you can call your home within the gated community of Cap Cana. And as such, you'll also have access to the aforementioned eight-hole golf course.
Beyond that, Sanctuary Cap Cana is a different kind of affordable luxury.
After a whopping $45 million transformation, the newly renovated resort now takes pride in even more decadent amenities — from dining venues to a world-class spa and fitness center. In this property, you can stay at premier suites and villas adorned with Spanish Colonial charm. If you want a refreshing swim or dip, a private beach and an array of inviting pools await you and your loved one.
For your activities, you can let yourselves loose at themed parties and live music or sweat it off via beach volleyball, dance lessons, ping pong, and much more. Of course, water sports are among the things you can do.
---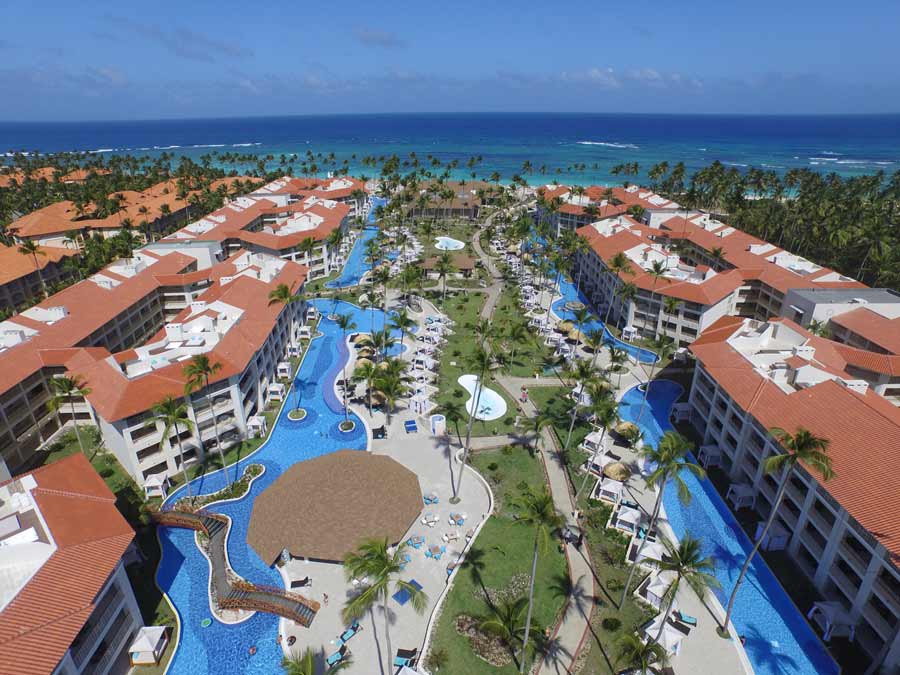 Room Rate
Starting from $230 per person per night
Why It's Worth It
First things first: Majestic Mirage is a family-friendly all-suite resort. However, this 5-star destination in Playa Bávaro has a dedicated section for adults. So, if you wish to go on a honeymoon and stay along one of Punta Cana's best beaches, this is a place you must consider.
The adults-exclusive section is called Mirage Club. It comprises five buildings that house spacious suites. You can access "supreme" facilities when you choose to stay here. These include eight private pools with Bali beds, access to La Rinascita restaurant, an Internet corner in various rooms, VIP lounges with libraries and games, a la carte lunch service, 24/7 room service, and exclusive bars for Mirage Club guests.
And speaking of cost-effectiveness, their all-inclusive package also already covers unlimited free golf, free entrance to the Sports Bar (food and drinks included), and free entrance to a nightclub and casino (drinks included).
---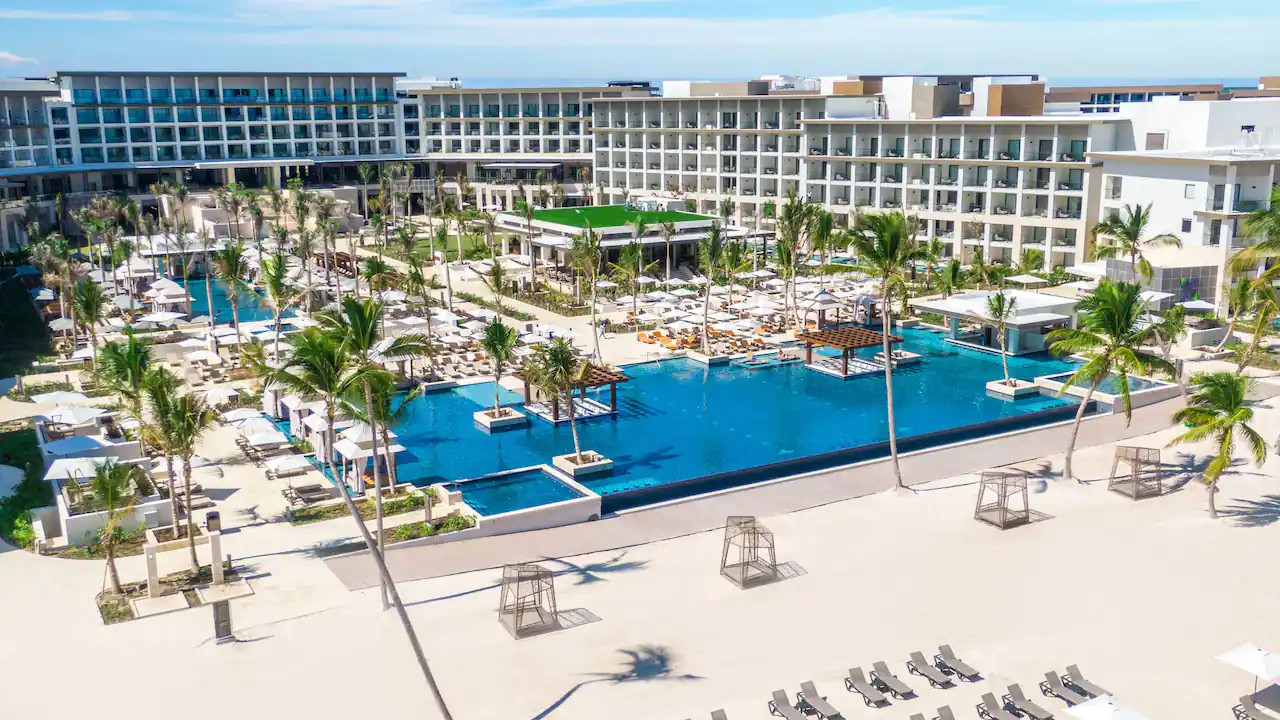 Room Rate
Starting from $210 per person per night
Why It's Worth It
This is another one of those sought-after Punta Cana all-inclusive resorts adults only in Cap Cana.
This Hyatt property offers an experience that is nothing short of extraordinary, with stunning ocean views and an array of incredible amenities to boot. It has sprawling infinity pools with cozy swim-up bars, an exciting water park with slides and a lazy river. Moreover, you and your sweetheart can enjoy 25 distinct restaurants and bars. The resort also has an amazing fitness center.
Make the most of your stay by trying out motorized water sports, aqua gym classes — and their stellar beach butler service. Having complimentary Wi-Fi means you can share the latest in your honeymoon trip with your loved ones back home.
Nearby are championship golf courses, a state-of-the-art marina, deep-sea fishing opportunities, eco-parks, and memorable adventure excursions.
---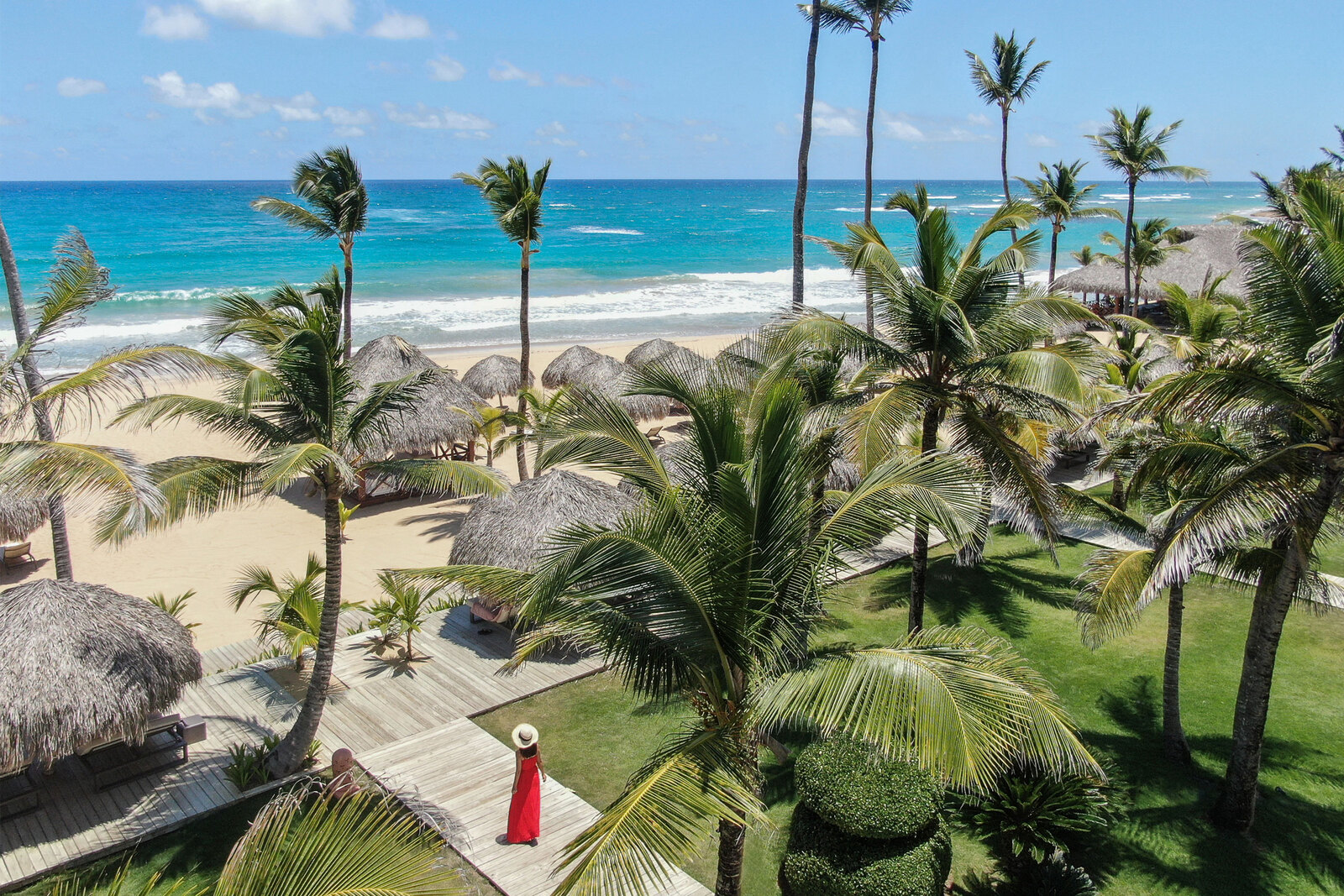 Room Rate
Starting from $200 per person per night
Why It's Worth It
Are you the type of couple who want to be immersed in the beauty of nature? Excellence Punta Cana is another Punta Cana all inclusive adults only resort that will give you the kind of experience you need. With its golden sand beaches and lagoon-style pools, you'll surely be whisked away to a paradise you won't soon forget.
Want to explore the vibrant underwater world? Snorkeling gear is readily available. You can also engage in invigorating aerobic and water aerobic sessions or try your hand at bocce.
With their all-inclusive package, everything becomes even more convenient. Enjoy gourmet cuisine, premium drinks, romantic beachside dinners, and a variety of suites, including those with private pools and rooftops.
If you're celebrating your honeymoon, they also have a complimentary package that adds an extra layer of romance to your stay. It has welcome amenities, a special dinner, a champagne breakfast in bed, and discounts on spa treatments and photos to capture the memories.
---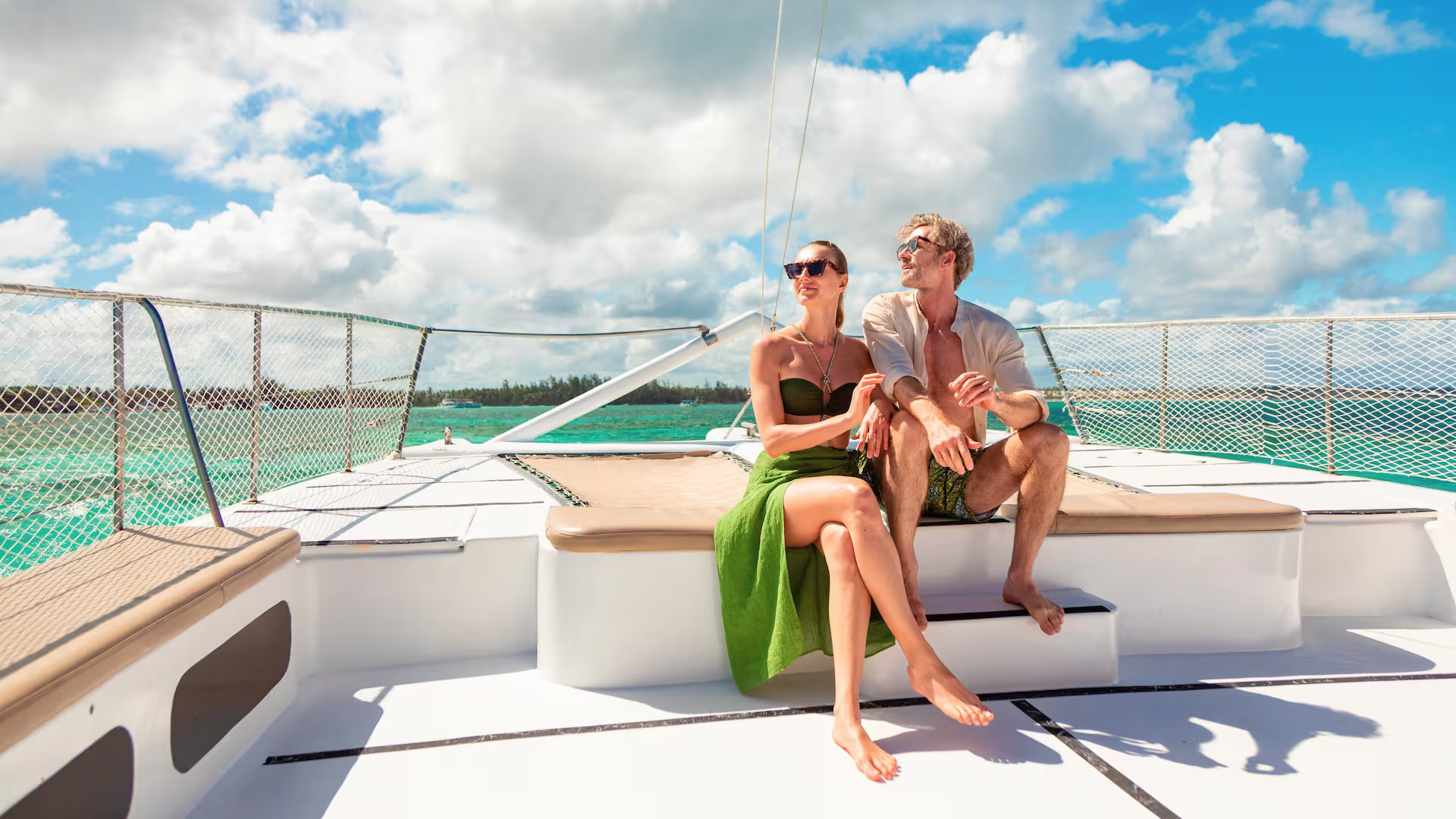 Room Rate
Starting from $190 per person per night
Why It's Worth It
Paradisus Palma Real Resort has a dedicated paradise for adults. Aptly called The Reserve, this offers you and your partner access to great perks and personalized services.
First, you can stay in their spacious rooms or suites (some have direct pool access). Then, you can create beautiful memories at their adults-only amenities, including a lounge with premium-brand drinks and snacks, a pool, and a private beach section. On top of this, you can enjoy priority reservations at YHI Spa and all restaurants, a private check-in and check-out area, and exclusive activities like glamping.
Want to make your stay even more memorable? Embark on a unique day trip courtesy of the resort. Sail across the sparkling Caribbean Sea on a catamaran, get off at a secluded beach, and take part in an exclusive yoga class amid the most breathtaking views.
---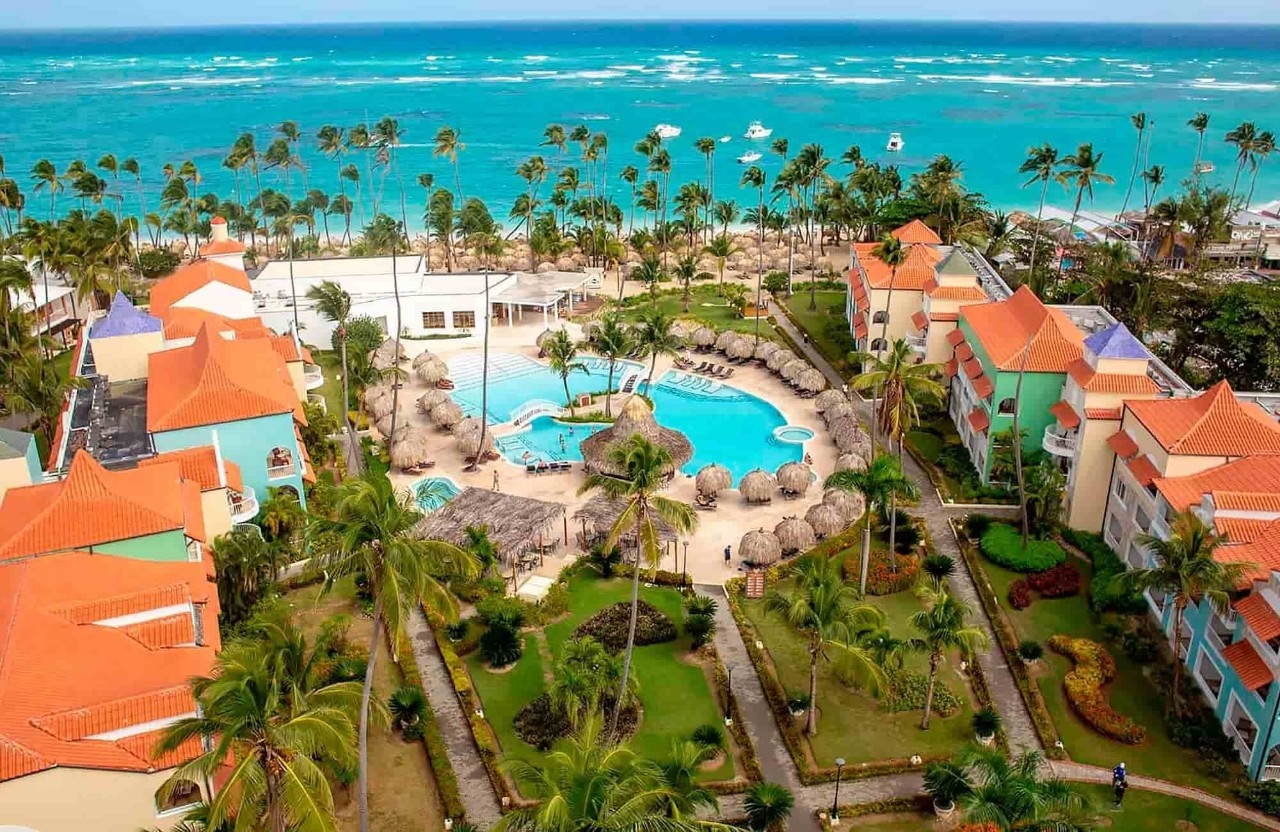 Room Rate
Starting from $180 per person per night
Why It's Worth It
Among all Punta Cana all inclusive adults only resorts, TRS Turquesa Hotel offers one of the most indulgent experiences.
This adult-only gem within a larger resort includes three family-friendly hotels under the Palladium Hotel Group. If you're a guest here, you can enjoy exclusive access to all facilities across these four hotels — from pools to restaurants and bars. This makes your stay totally worth the price.
But even just at the TRS Turquesa Hotel, the wealth of amenities is already enough to excite your senses. You get rooms with features like jacuzzis and swim-up options, a dedicated butler at your services, and access to live music, exclusive parties, and fun activities.
The property further provides a fully equipped gym, tennis, and padel courts, badminton courts, a soccer field, a basketball court, and volleyball, both on sand and in the pool. There are also five splendid pools and a mini-golf course. At extra cost, you can experience the sensational CHIC Cabaret & Restaurant.
---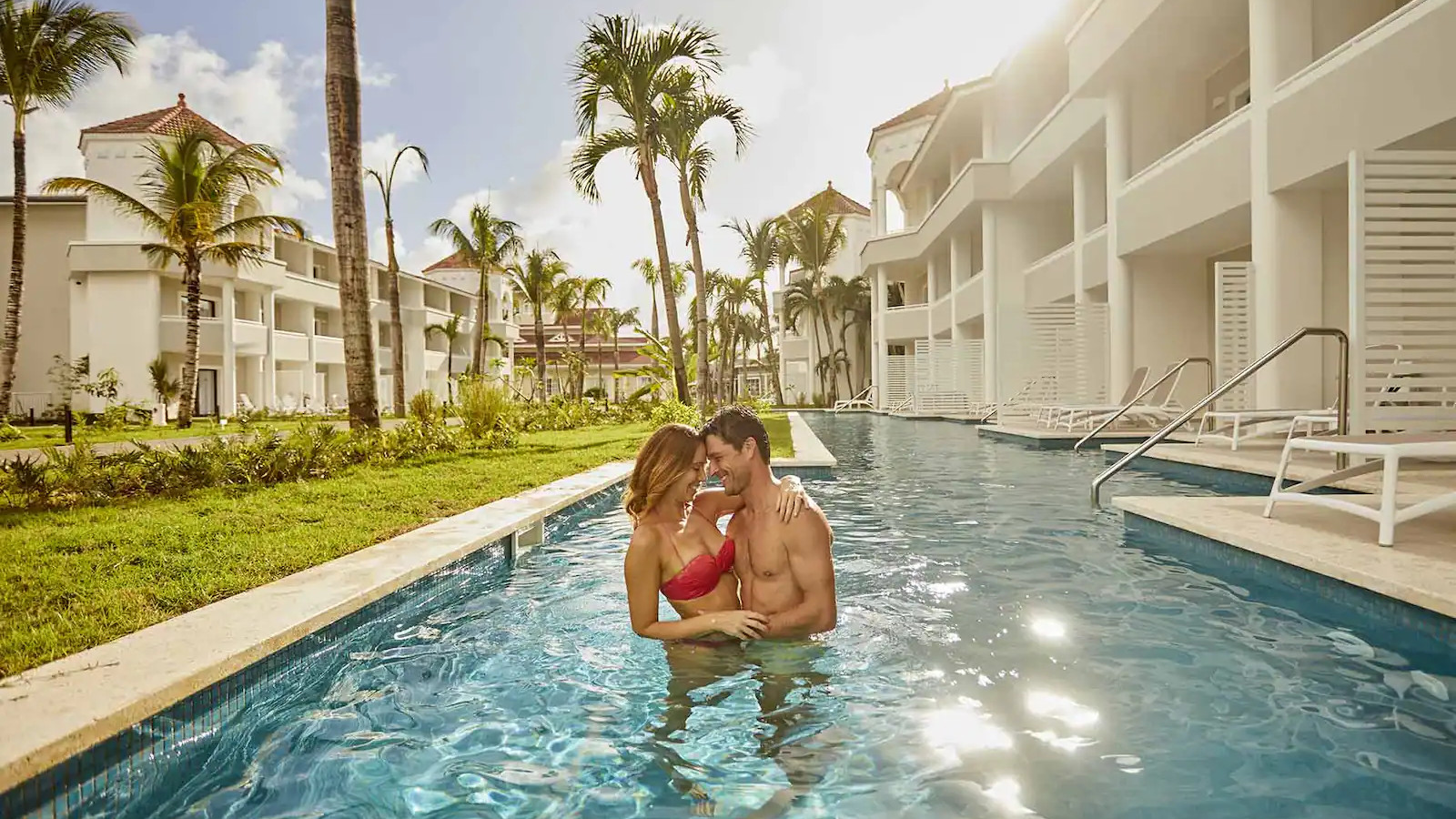 Room Rate
Starting from $140 per person per night
Why It's Worth It
While this adult-centric resort might be relatively less sprawling than other Bahia Principe properties, make no mistake: It doesn't fall short when it comes to giving you the best romantic holiday experience.
In your room, you can already relish premium amenities (and nightly turn-down service and 24-hour room service). They also have a Guest Experience Service you can request for personalized assistance). At the resort, you can do various sports like beachside bocce ball, soccer, basketball, volleyball, and mini-golf. If you want to switch to water-based activities, they offer kayaking, snorkeling, and catamarans for hire. You can also enjoy a pool diving lesson.
Apart from their specialty restaurants, another major highlight is their Silence Disco. Groove to lively Caribbean rhythms and dance all of your worries away.
---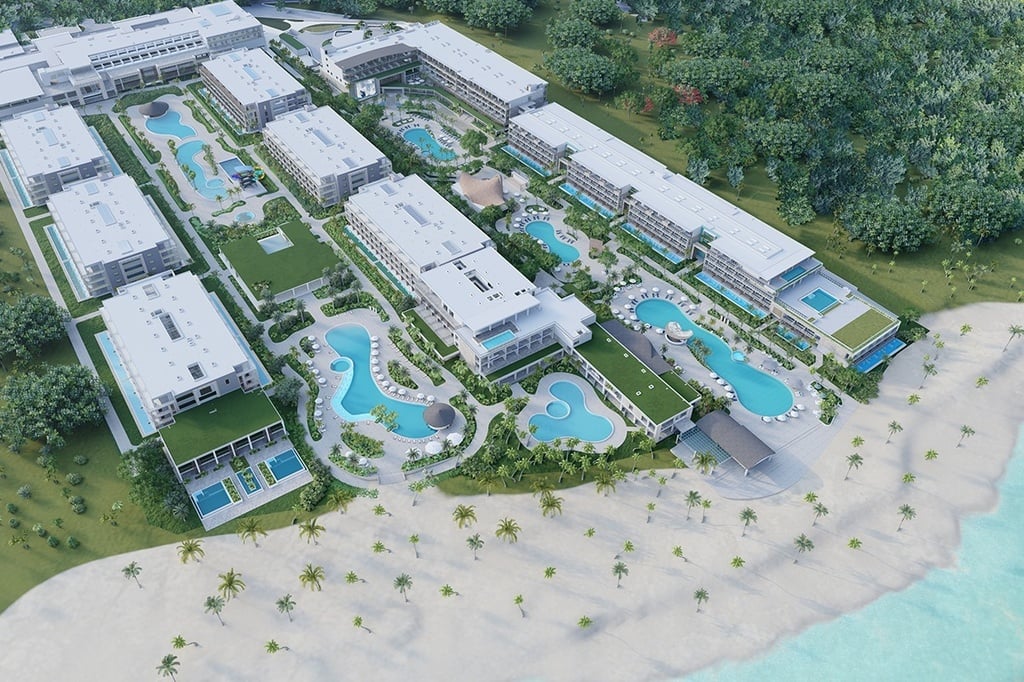 Room Rate
Starting from $140 per person per night
Why It's Worth It
This beachfront haven made for adults has 325 rooms, collectively set amid lush tropical gardens. The property is set along a stunning 260-meter white sand beach that serves as a major perk of your dreamy Caribbean escape.
Depending on your chosen room type, you can access either the All Inclusive Luxury or All Inclusive Exclusive package. But no matter your choice, it's bound to be a great experience.
You can access the Wellness Circuit at the spa for the ultimate indulgence. You can further relax with three distinct water areas at the hotel. Indulge in a high-quality gastronomic experience courtesy of six restaurants specializing in meat, fish, and Caribbean flavors.
Want to go extra? Choose Deluxe Suites and get a personal Butler to assist with check-in, dining and entertainment reservations, and suite maintenance.
---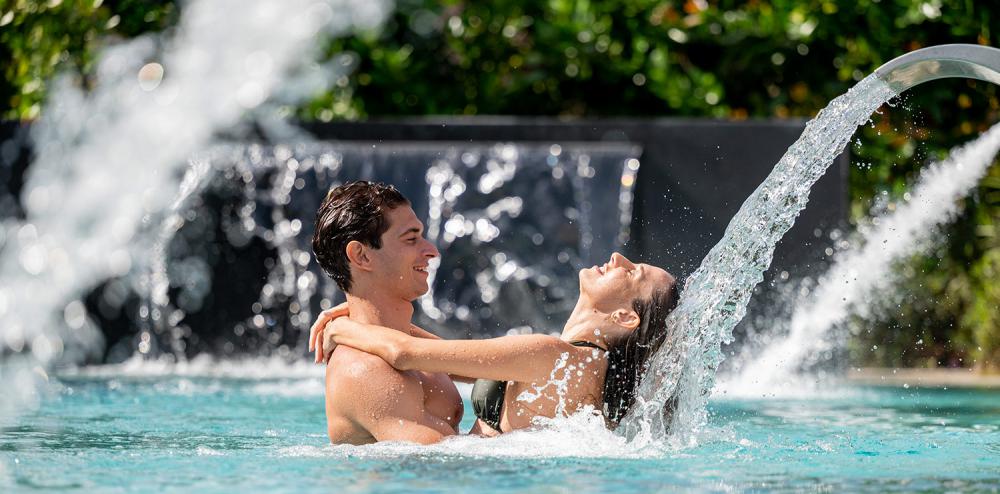 Room Rate
Starting from $130 per person per night
Why It's Worth It
When looking for a Punta Cana all inclusive adults only resort, it's hard to pass on this 5-star oasis nestled on the pristine shores of Playa Bavaro.
While it's not entirely exclusive for adults, the Lopesan Costa Bavaro Resort features an Adults Only Club area. This ensures a peaceful and sophisticated ambiance, perfect for an occasion like your honeymoon. Your stay here includes access to an exclusive pool and bar.
Here, you have an array of activities to consider, including scuba diving, windsurfing, and water skiing. Culinary delights also run aplenty with various dining options, from international buffets to Mexican, Mediterranean, Asian, Italian, and more.
With The Boulevard's over 215,000 square feet of shopping and entertainment, you can also try your luck at the impressive casino, unwind at the wellness center, enjoy a discotheque, or explore various shops and restaurants.
---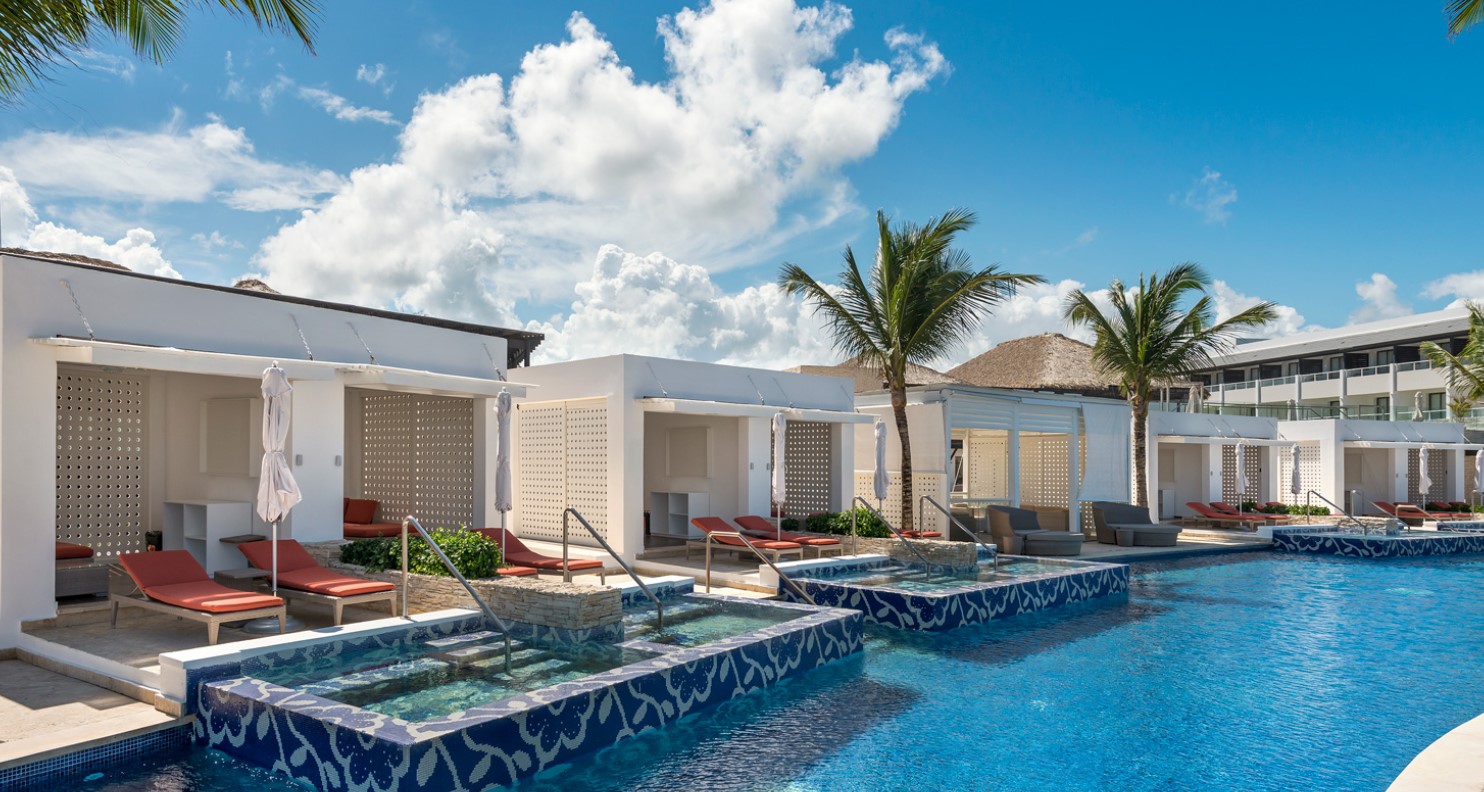 Room Rate
Starting from $125 per person per night
Why It's Worth It
At the heart of Punta Cana lies Royalton CHIC resort. It's set on the pristine Uvero Alto Beach, boasting a sparkling beach. The property itself has 320 well-appointed rooms and suites. And as for amenities, you have swimming pools and a range of sports and fitness facilities to enjoy. When it's time to satisfy your palate, savor gourmet delights in any of their seven restaurants (and five bars).
Got more budget? Try ther spa treatments or excite yourselves at the world-class casino at this Punta Cana all inclusive resort for adults only. And if you're looking for more entertainment, their weekly themed pool parties are worth the rave.
To help you get close to nature, the resort also offers various tours and excursions. Dive into the azure Caribbean Sea, encounter its vibrant marine life, or set sail on a catamaran cruise to the beautiful Saona Island.
---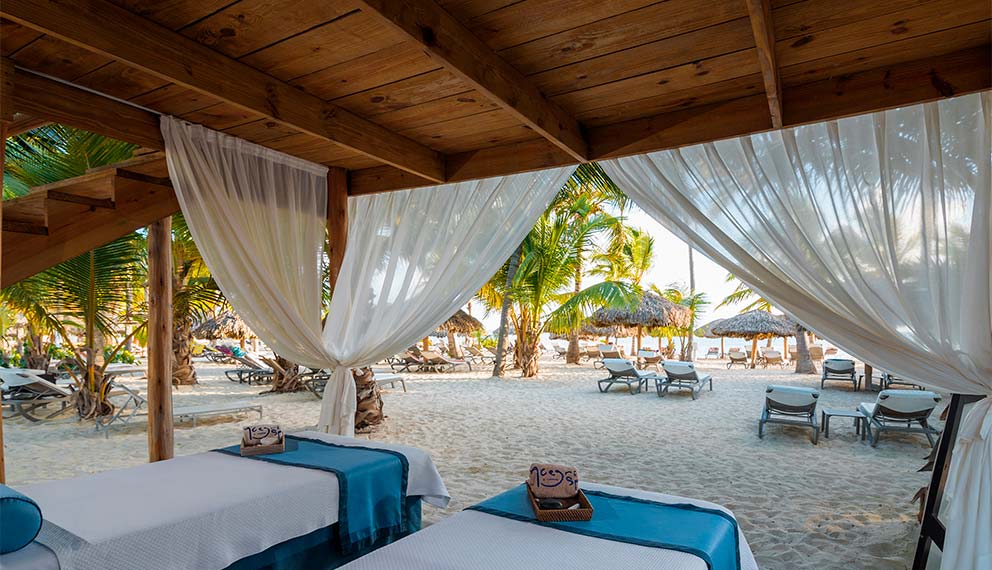 Room Rate
Starting from $125 per person per night
Why It's Worth It
You don't have to break the bank just to experience the Caribbean at its finest. When you choose to stay at Catalonia Royal Bávaro, you'll instantly know why it's hailed as one of the best Punta Cana all inclusive adults only for couples,
It offers a piece of paradise with its white sandy beaches, infinity pool, gourmet dining, and a wide range of leisure activities for relaxation and adventure. Your home could be a suite or junior suite with private pools or sweeping ocean views. If you opt for Privileged rooms, you'll have more exclusive perks, ranging from private beach access and restaurant priority to service discounts.
Want to maximize your experience further? Your stay at Catalonia Royal Bávaro also grants access to the adjacent Catalonia Bávaro Resort.
---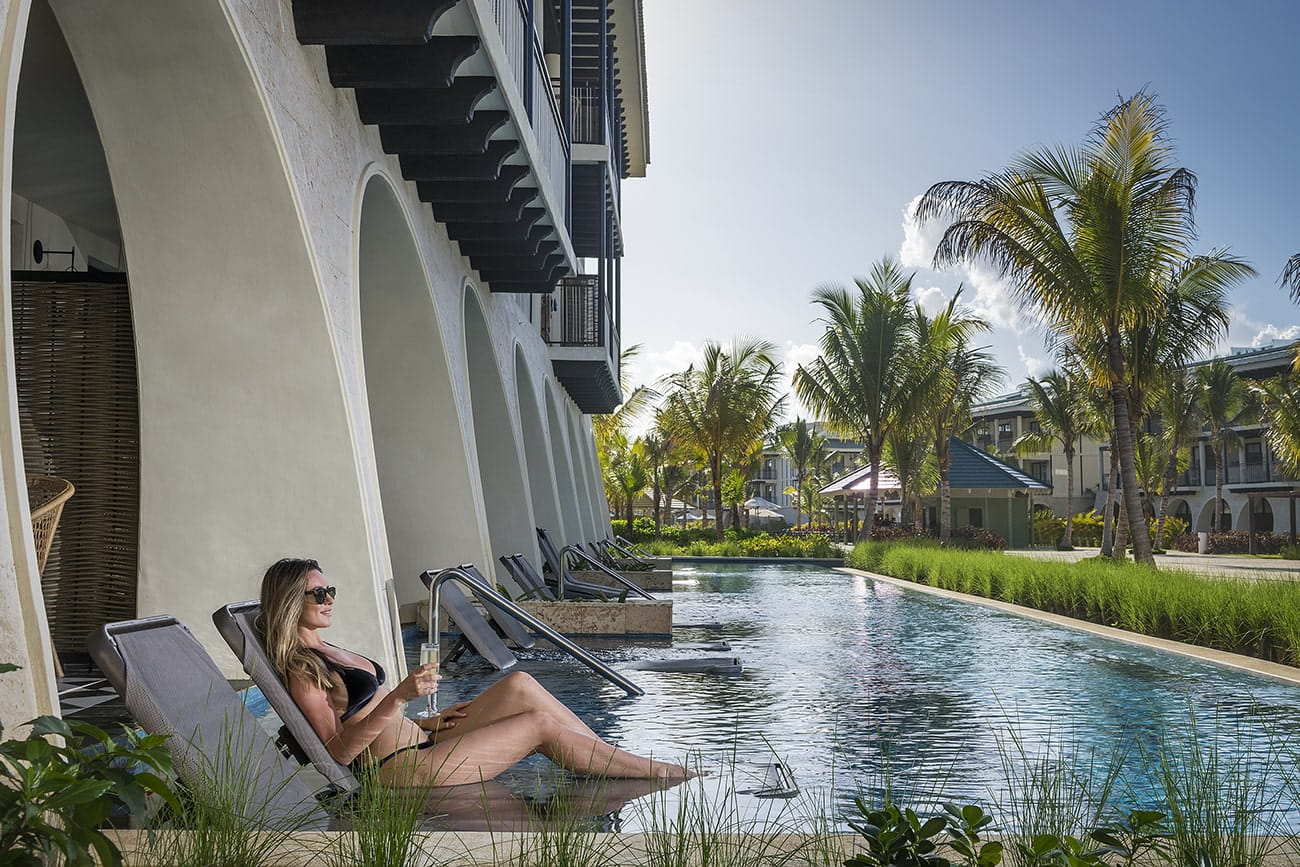 Room Rate
Starting from $120 per person per night
Why It's Worth It
Are you looking for one of the most affordable all-inclusive adults only Punta Cana resorts? Located within the larger Ocean El Faro resort is a tranquil haven that honeymooners like you will truly enjoy: the Ocean El Faro El Beso. This area is secluded, intimate, and boasts a private swimming pool, a serene beachfront, and distinct restaurants and bars.
This exclusive part also has its dedicated beach club, outdoor jacuzzi, and complimentary Wi-Fi — all for your enjoyment.
If you're a guest here, you'll also have full access to El Faro's extensive amenities. Indulge in themed restaurants or pamper yourself at their spa center. They also have an El Faro lighthouse that offers some of the best panoramic ocean views.
---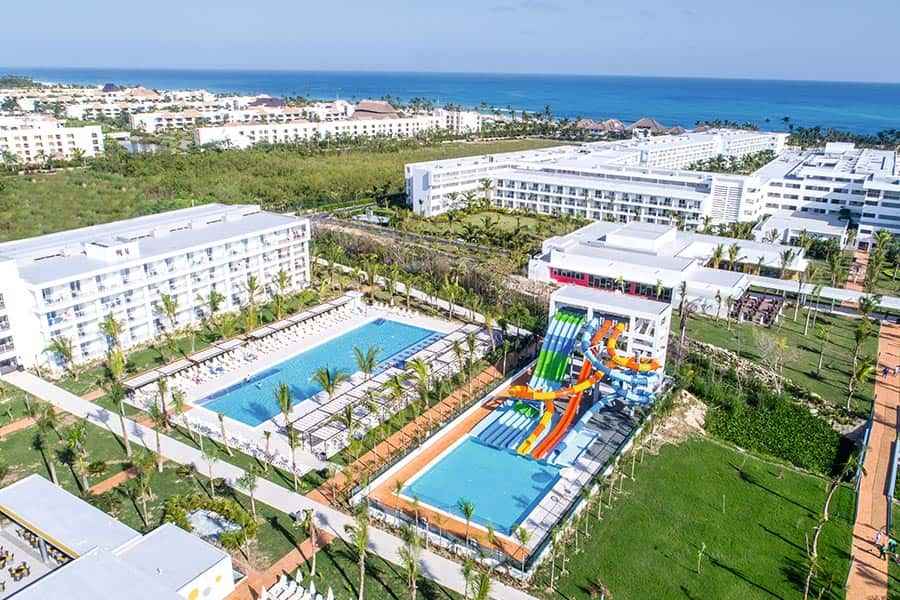 Room Rate
Starting from $110 per person per night
Why It's Worth It
No matter your definition of "paradise," you can certainly find it at Hotel Riu Republica. This adults-only haven has numerous rooms (more than 1,300!), all equipped with modern amenities. Outside your room, you can create the kind of honeymoon experience you want.
Are you and your partner big foodies? They offer a diverse culinary experience, ranging from Indian to Italian. Want to party it out? They have beach parties to keep the fun flowing. Want to rejuvenate? Their spa comes complete with a sauna and jacuzzi. How about sustaining your active lifestyle even while on vacation? Their range of water- and land-based activities got you covered.
Now, if you want to go out and see the natural beauty of Punta Cana, the resort offers tours so you can further enrich your romantic getaway.
---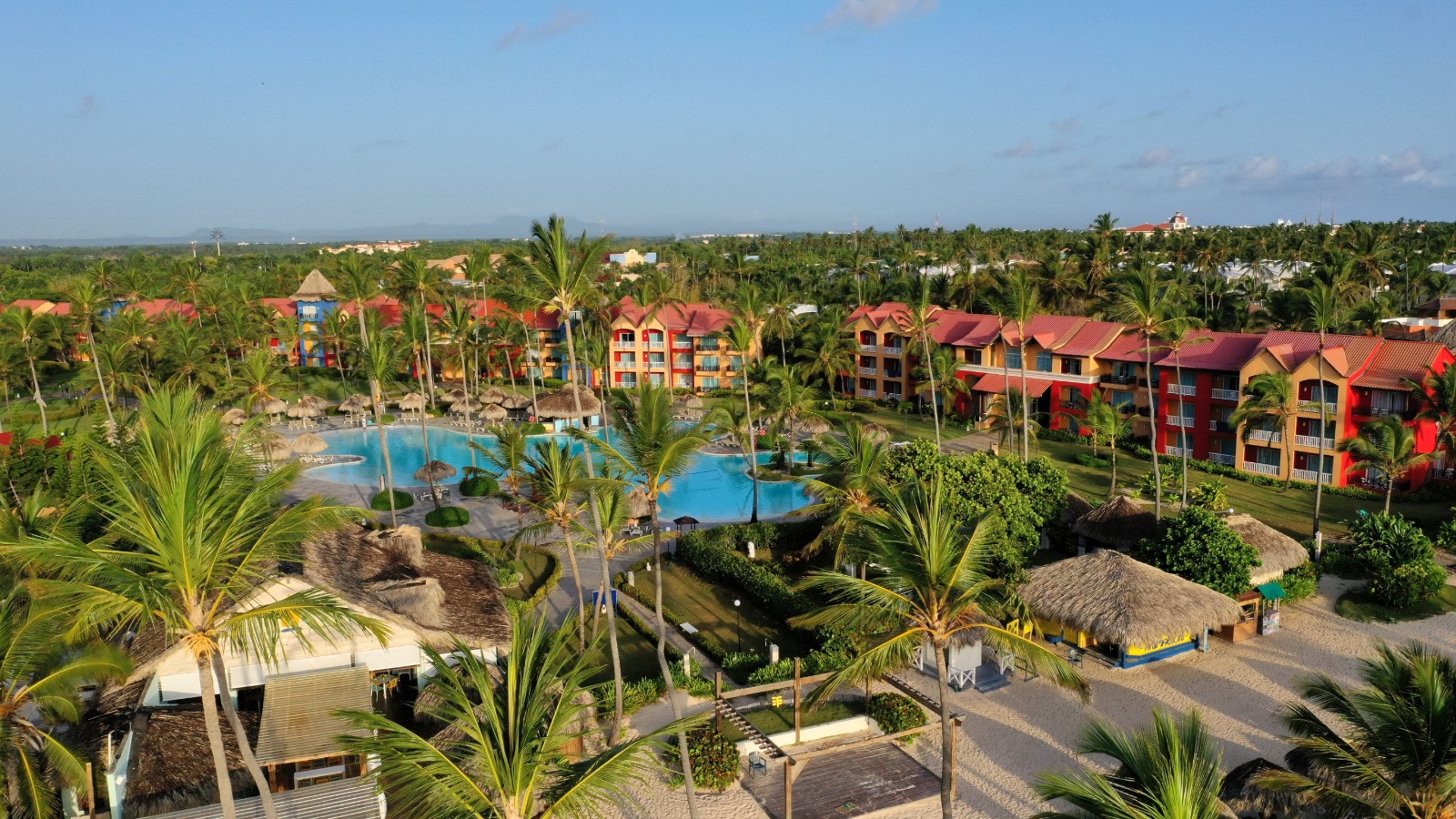 Room Rate
Starting from $100 per person per night
Why It's Worth It
Bavaro Beach is indeed home to many great Punta Cana all inclusive adults only. And if you want someplace easy on the wallet, this is the destination.
Punta Cana Princess is an affordable 5-star paradise with luxury and romantic honeymoon suites. The latter are perfect for newlyweds like you — they have a whirlpool, a lounge area, and a private balcony. Booking any of these suites will also entitle you to more personalized services, including a gourmet dinner for two, a 20-minute romantic massage, and a bottle of rum.
As part of your all-inclusive package, you also get breakfast, lunch, and dinner at their buffet restaurant, plus access to themed à la carte restaurants, a snack bar, and three bars. You can also enjoy the beach or the pool, complete with a towel service. And if you want to feed the adventurer in you, they offer non-motorized water sports and an introductory lesson to scuba diving.