Belize, Where You Find the Romance You Are Looking For
Check out a blog from our guest blogger!
Belize Romance Travel Adviser….Want Romance in Belize? Romantic Things To Do in Belize
Finding romantic things to do is an important way to maintain and nurture the bond between you and your beloved.  Getting him or her to do them with you can be a chore, but here are some ideas of things you can do that will help bring the sweet sizzle of amor to your vacation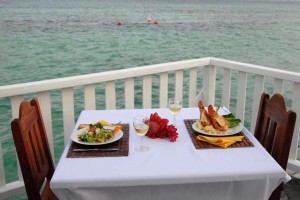 Romantic Thing To Do #1) Dinner at the Reef – The sun is setting, the boat is slowing, gently rocking on the Caribbean Sea.  You and your love are able to look over the side of the boat, see the amazing coral and marine life just inches away.   The table on the small boat is set for Dinner for Two.  Your captain is also your server, and will make sure that all your desires (wel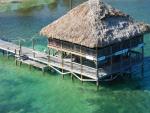 l, almost all

) are tended to.  Tranquility Bay Resort offers this one in a million dinner opportunity.   Email me for details and pricing
Romantic Thing To Do #2) Sunset at the Palapa Bar and Grill – Their food is incredible, and set more than two stories high, this iconic location in San Pedro has been a "must do" for years for those traveling north.  Their view has been exclusively of the amazing barrier reef,  However, in recent months, something has changed!  They added an expanded deck onto the back of their place, and this allows you to watch the remarkable sunset over the island.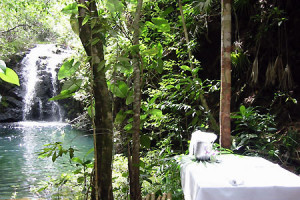 Romantic Thing To Do #3) Secret Falls Water Falls – Hidden Valley Inn, one of the most romantic resorts ever, is situated on 7200 acres of Pine Forrest and Tropical greens.  They have over a dozen waterfalls on the property, and you can rent one of them out, The Secret Falls, for your own personal jungle romp

They will serve you lunch there at the falls, bring all the wine and delicacies you can handle, and leave you to relax, connect, and indulge in the splendor of this beautiful place.
Romantic Thing To Do #4) Sunset Cruise – we like our sunsets here in Belize, and SeaDuced offers one of the best Sunset Catamaran Cruises you'll ever see.  Complete with rum punch, snacks and great music, you'll find yourself falling in love with each other…and Belize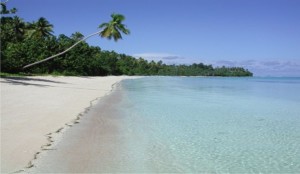 Romantic Thing To Do #5) Take a walk – our calm tranquil waters lap gently at our beaches.  The barrier reef, the Second Largest in the World, breaks the waves so your spirit is soothed, and your heart can open.  Hold hands, it does the body good!
Romantic Thing To Do #6) Couples Massage – Enjoy a top-notch massage from one of the best spa's in Belize, Black Orchid.  They can come to your room, your dock, or you can come to their relaxing, fully appointed spa by boat.  They'll pick you up at your resort.
Romantic Thing To Do #7) Wine Tasting at Rendevous Restaurant – They make their own wine, and are also one of the only distributors of Conch Pearls in the world.  Come sample the wine, taste their amazing treats and food, and see some amazing conch pearls.
Romantic Thing To Do #8) Belizean Night at Captain Morgans Retreat – Every Tuesday night, Captain Morgans hosts a Belizean Night with food, crafts, music and libations!  Dance to the sulty Belizean beats together as you learn to move like a local

Check out:  http://romantictravelbelize.com
Featured Video